Novitec stuns with wider than life Maserati Levante Esteso
It's the most extreme take on the Maserati Levante we've seen so far
If Novitec's first take on the Maserati Levante was rather understated, the latest one is the exact opposite.
The German aftermarket specialist has gone to great lengths to make the Levante stand out in a sea of bulky SUVs, and it looks like they made it. Whether for the right or wrong reasons, this car is guaranteed to turn heads everywhere.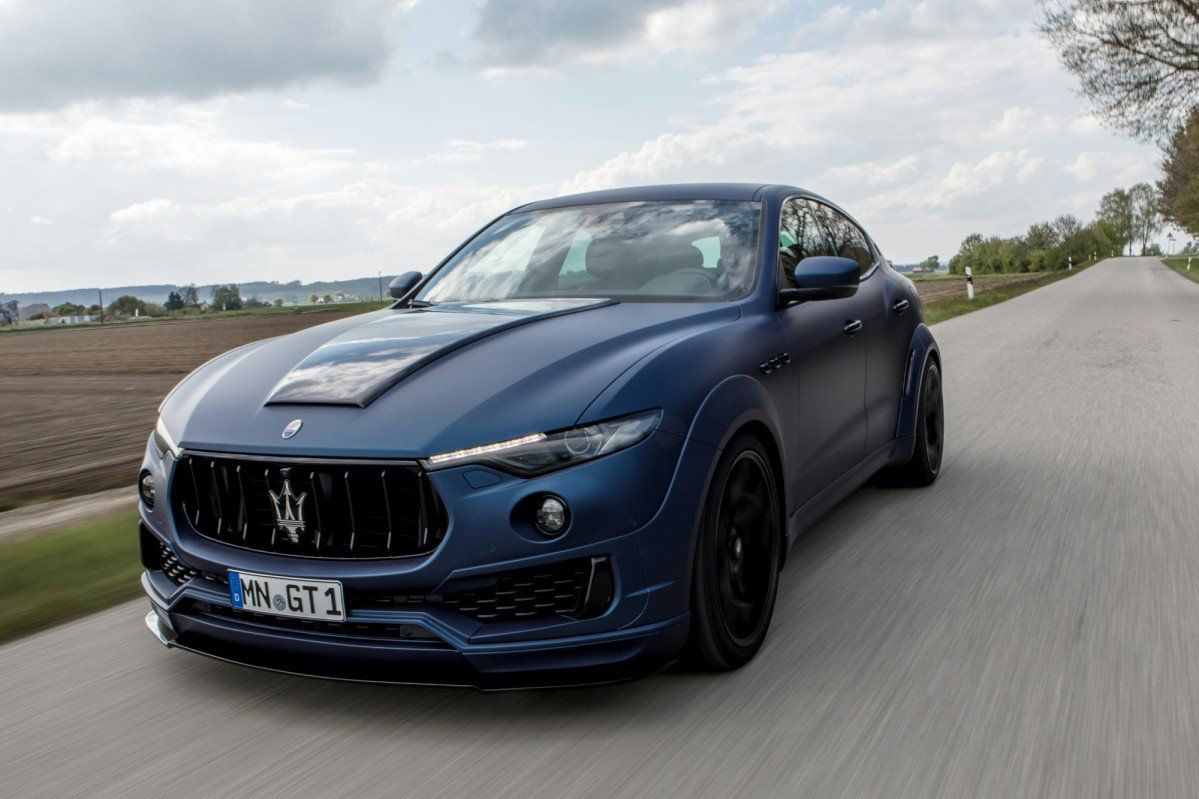 The most visible change Novitec made was to fit an eight-part wide-body kit that extends the Levante's width by four inches (101.6 mm) at the front and almost five inches (127 mm) at the rear. That brings the Levante Esteso's overall width to 82.3 inches (2,090 mm), which is very broad, indeed.
The bulged wheel arches house 22-inch alloys that are 10 inches wide at the front and 12 inches at the rear, contributing to a very aggressive stance. You may also notice that Novitec's creation sits lower than the standard car, courtesy of a 1-inch (25.4-mm) lower air suspension.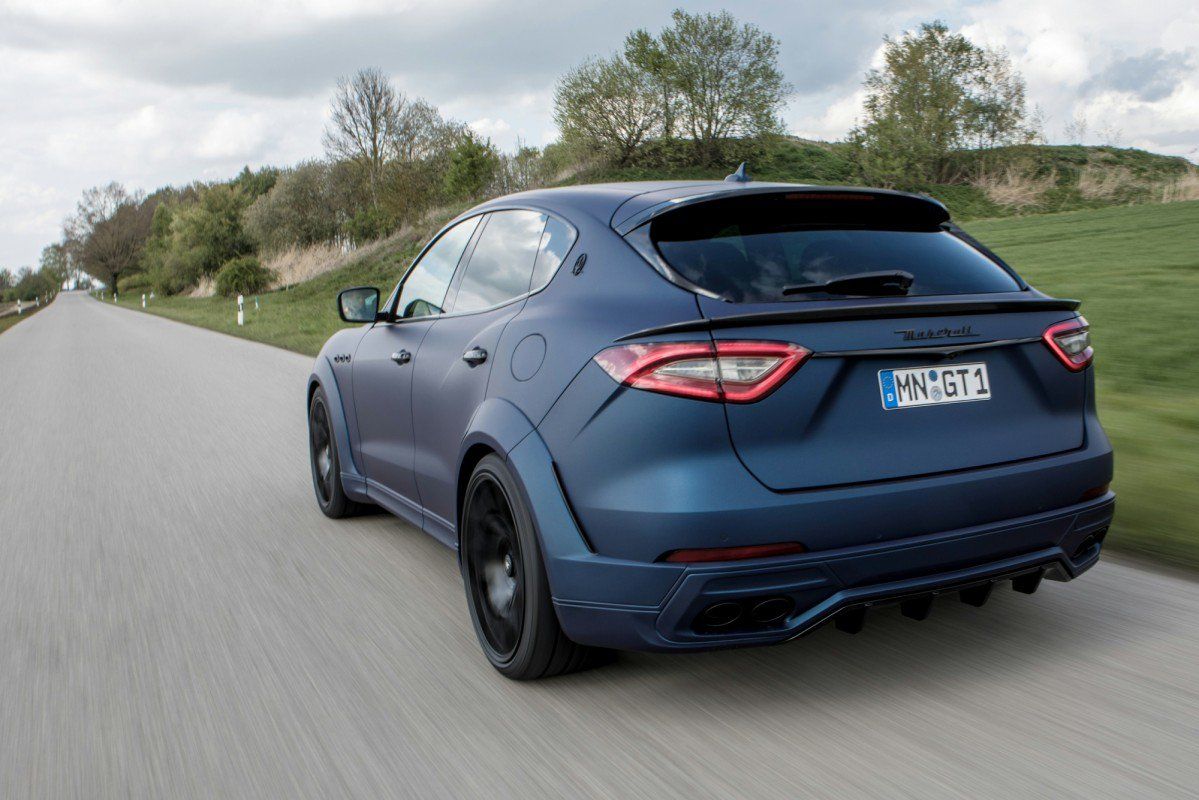 Other changes include more aggressive bumpers (with a generous air diffuser at the rear), side skirts, a longer roof spoiler, as well as gloss black accents — including a sizable chunk of the engine hood. Finally, the highlight of the exterior has to be the matte blue paint. Although no interior photos are available, Novitec says extensive modifications have been made inside too.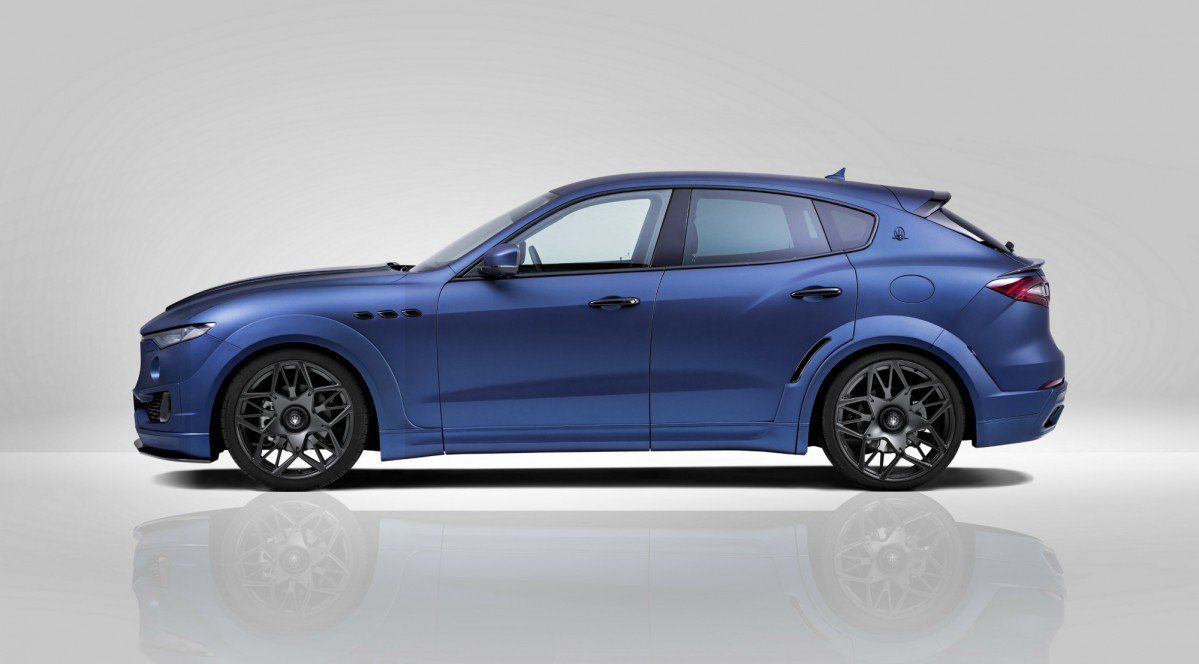 Despite the mean looks, the Levante Esteso features no power upgrade compared to Novitec's first project based on the Italian luxury SUV. We're talking a 3.0-liter biturbo V6 gasoline engine rated at 487 hp (494 PS) and 486 lb-ft (660 Nm) of torque — about 63 hp and 60 lb-ft (80 Nm) of torque more than the stock Levante's figures.
These numbers are enough to grant it a 0-100 km/h sprint of 4.8 seconds and a top speed of nearly 170 mph (274 km/h).