The BMW costs four times more, but is it four times better?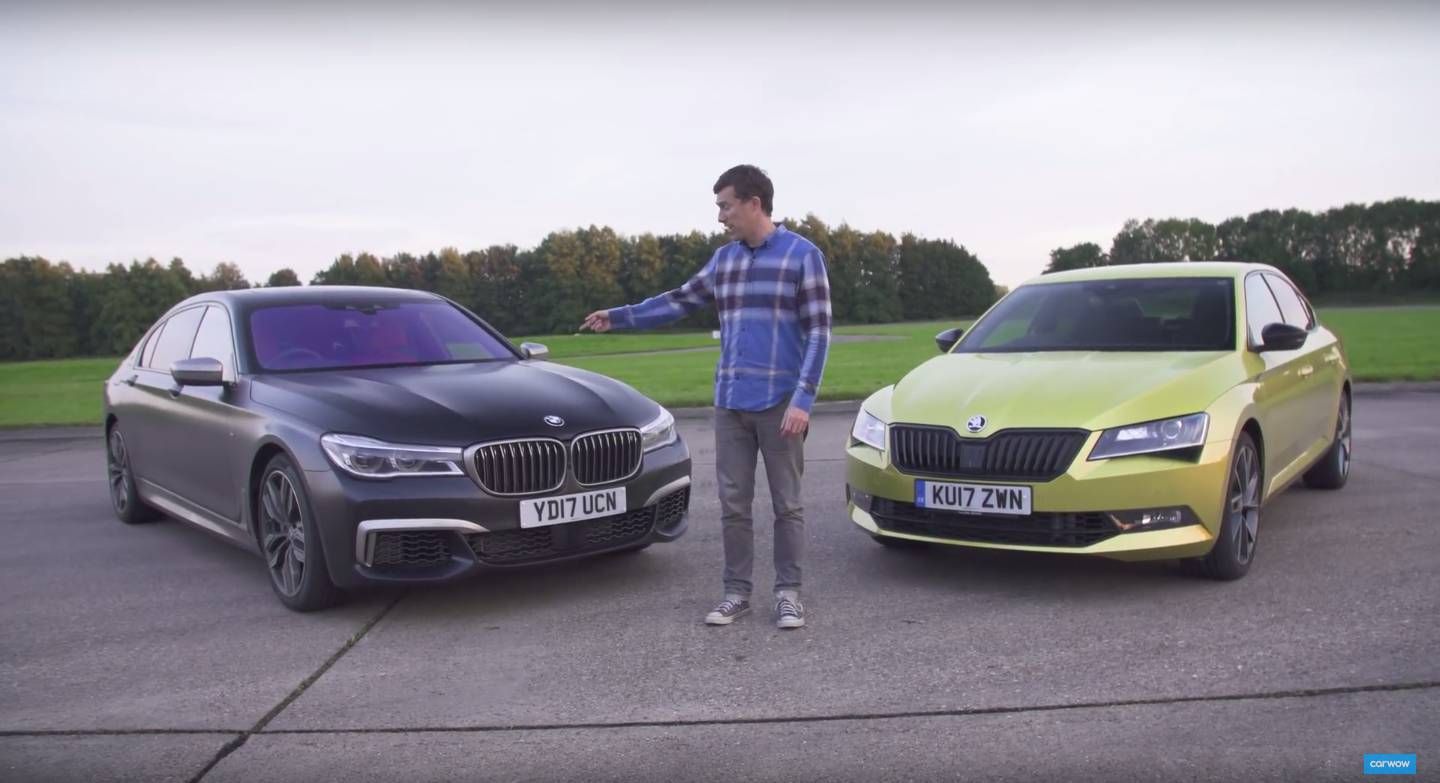 The third-generation Skoda Superb has racked up favorable reviews since it came out in 2015, even outclassing the VW Passat in many comparison tests.
But can the Superb represent a viable alternative for real luxury cars? To find out, CarWow has pitted the Czech brand's flagship against BMW's absolute range-topper: the M760Li luxury sedan.
Obviously, no one in their right mind will ever consider the Skoda Superb an alternative for the BMW M760Li, but the strange comparison does point out some interesting things. For example, the Superb 280 is priced from £35,000 while the M760Li starts at £135,000. Does that mean the BMW is four times better?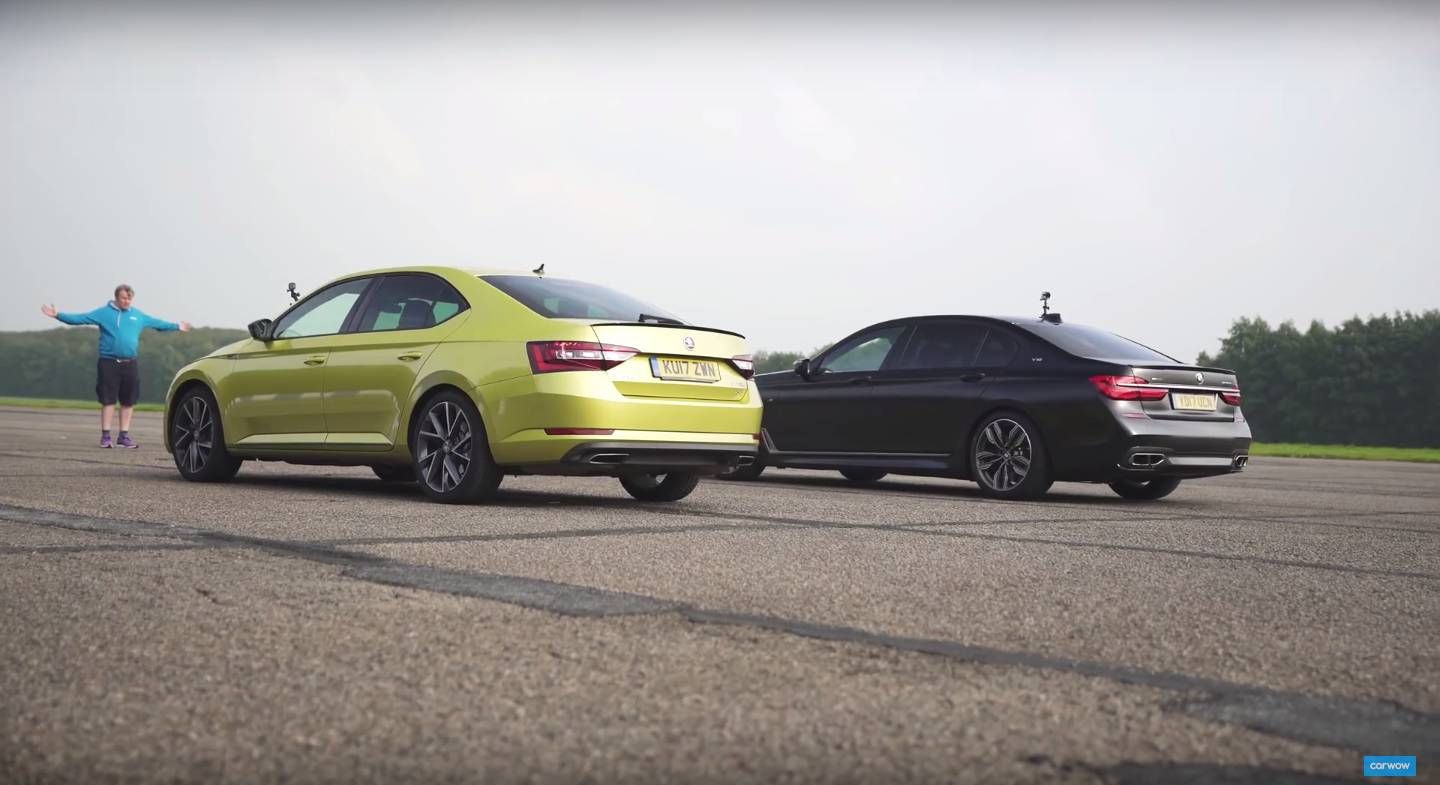 To find out, CarWow's Mat Watson put the two cars through a series of challenges, including drag race, overtake, brake, and luxury duels. As you can imagine, the Superb doesn't stand a chance in the quarter-mile run. One thing is clear, though: it's not four times slower than the BMW.
The rest of the challenges may seem pointless given the differences between the two cars, but as you will see, they're not. We're not spoiling this for you, but we will tell you this: the M760Li doesn't demolish the Superb. See for yourself in the video posted below.