And gives it a performance and styling upgrade in the process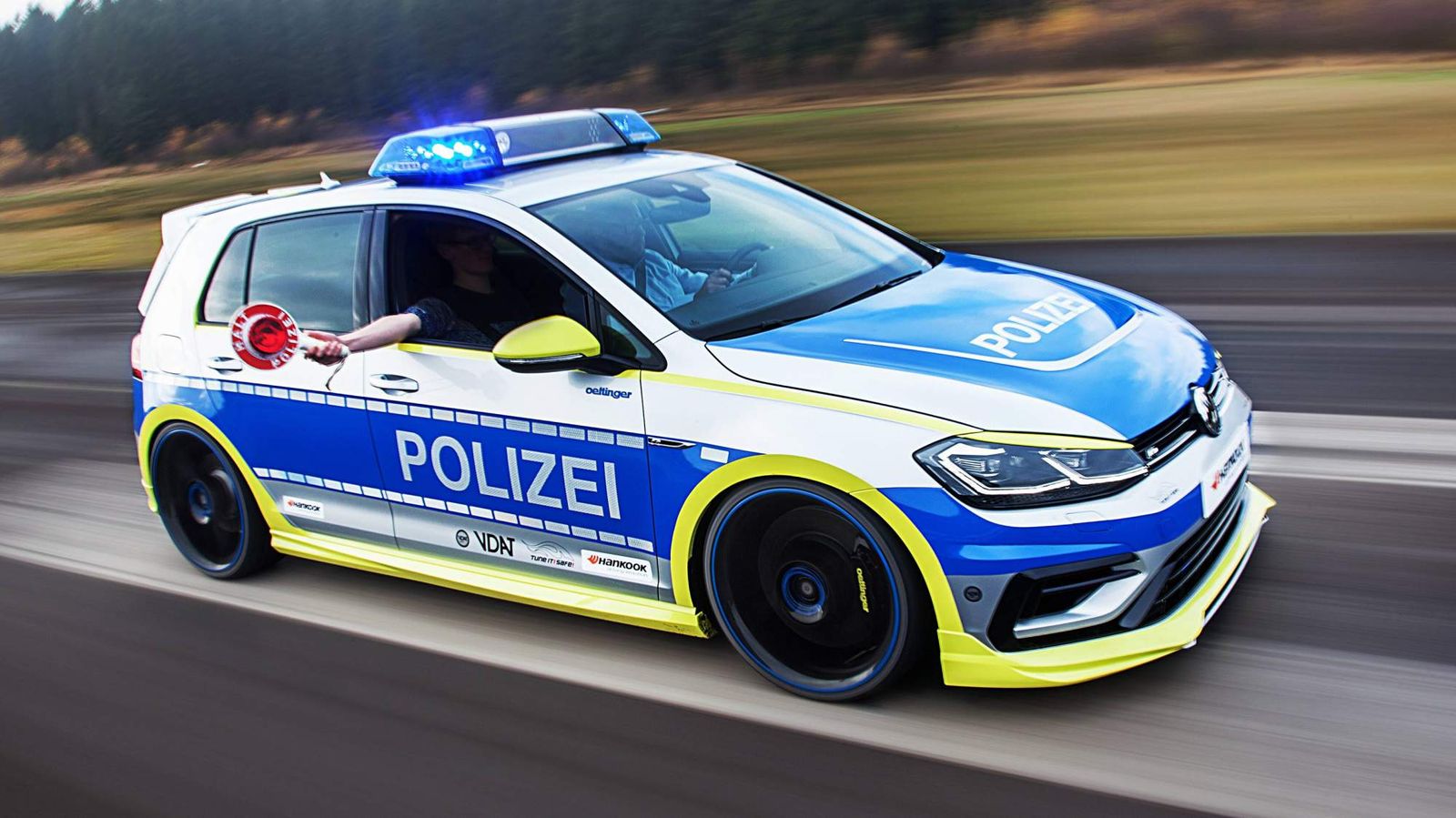 Every year, the "Tune it! Safe!" campaign supported by Germany's federal transport ministry and aftermarket companies turns a tuning project into a police car.
The car chosen to promote the campaign for safe tuning in 2018 is a VW Golf R extensively modified by German aftermarket specialist Oettinger.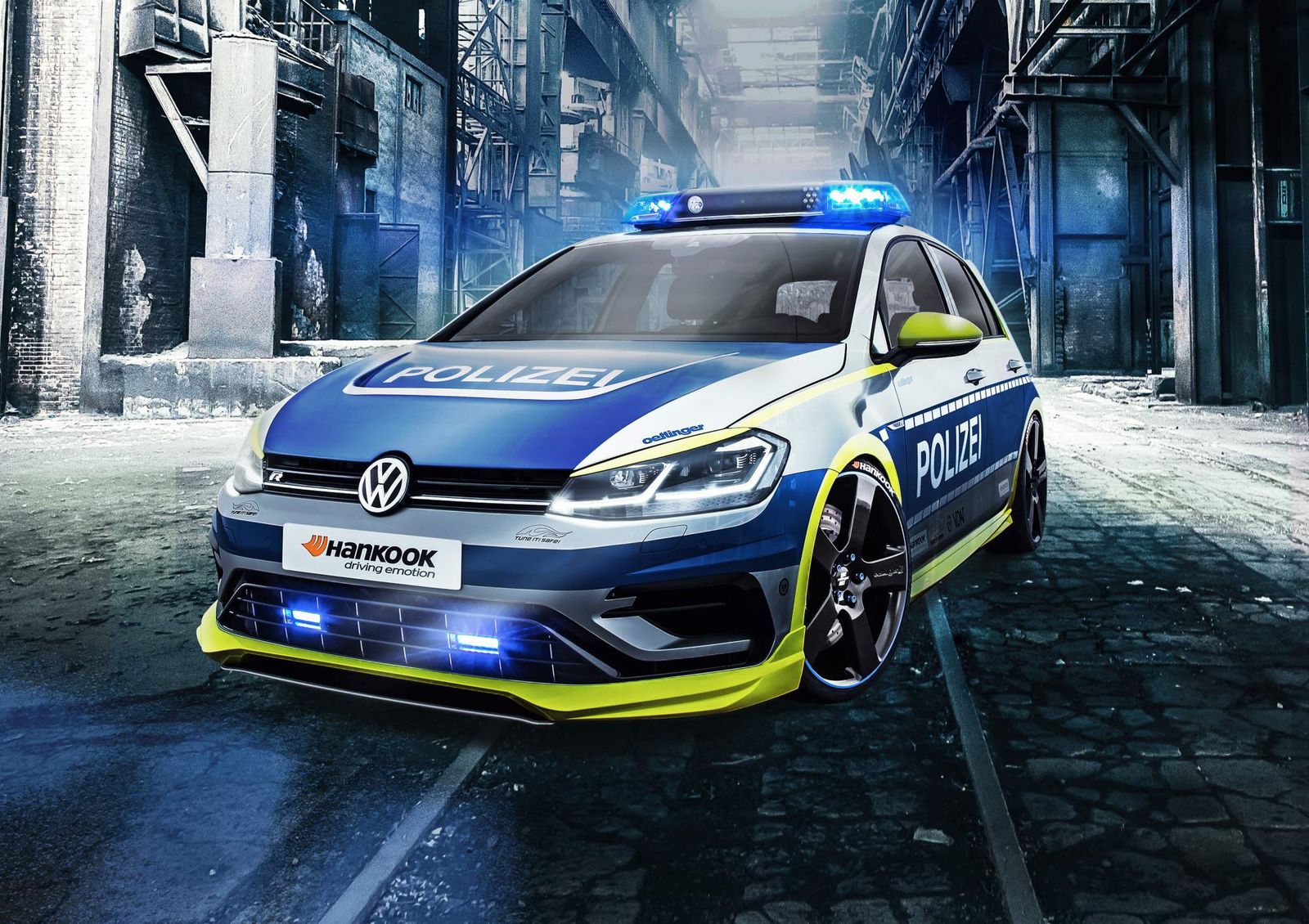 Called the Oettinger Golf 400R "Tune it! Safe!" Concept, the Golf R sports a colorful "Polizei" uniform courtesy of a foil wrap from Foliatec, flashing lights from Hella, and Hankook high-performance tires wrapping the 20-inch rims, among other things.
The souped-up Golf R also features a more aggressive aero kit including a front splitter, side skirts, roof spoiler, and rear skirt. There's also an upgraded engine hood and a performance exhaust system with larger quad tailpipes.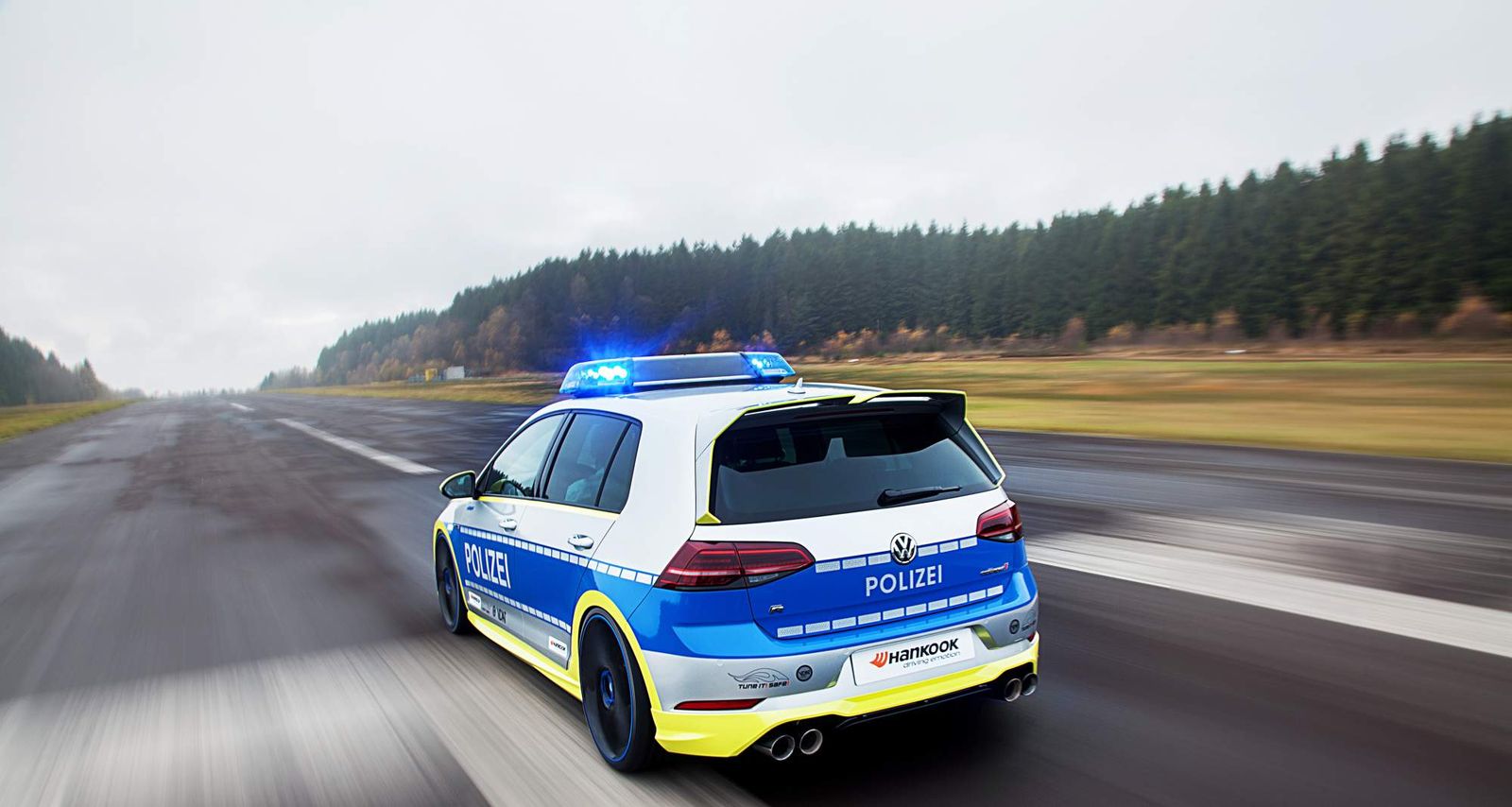 Since it plays the role of a police vehicle, it has to be very quick, and Oettinger made it so by dialing up the 2.0-liter TSI engine's performance. The turbo four-pot now produces 400 metric horsepower (up from 310 in the stock Golf R) and 500 Nm (369 lb-ft) of torque at 3,200 rpm (up 100 Nm).
That cuts the 0-100 km/h sprint by a full second to a supercar-like 3.6 seconds, while top speed increases from 250 km/h (155 mph) to 290 km/h (180 mph). With specs like these, chances are the Oettinger Golf R400 will stick to your rearview mirror like glue on an envelope.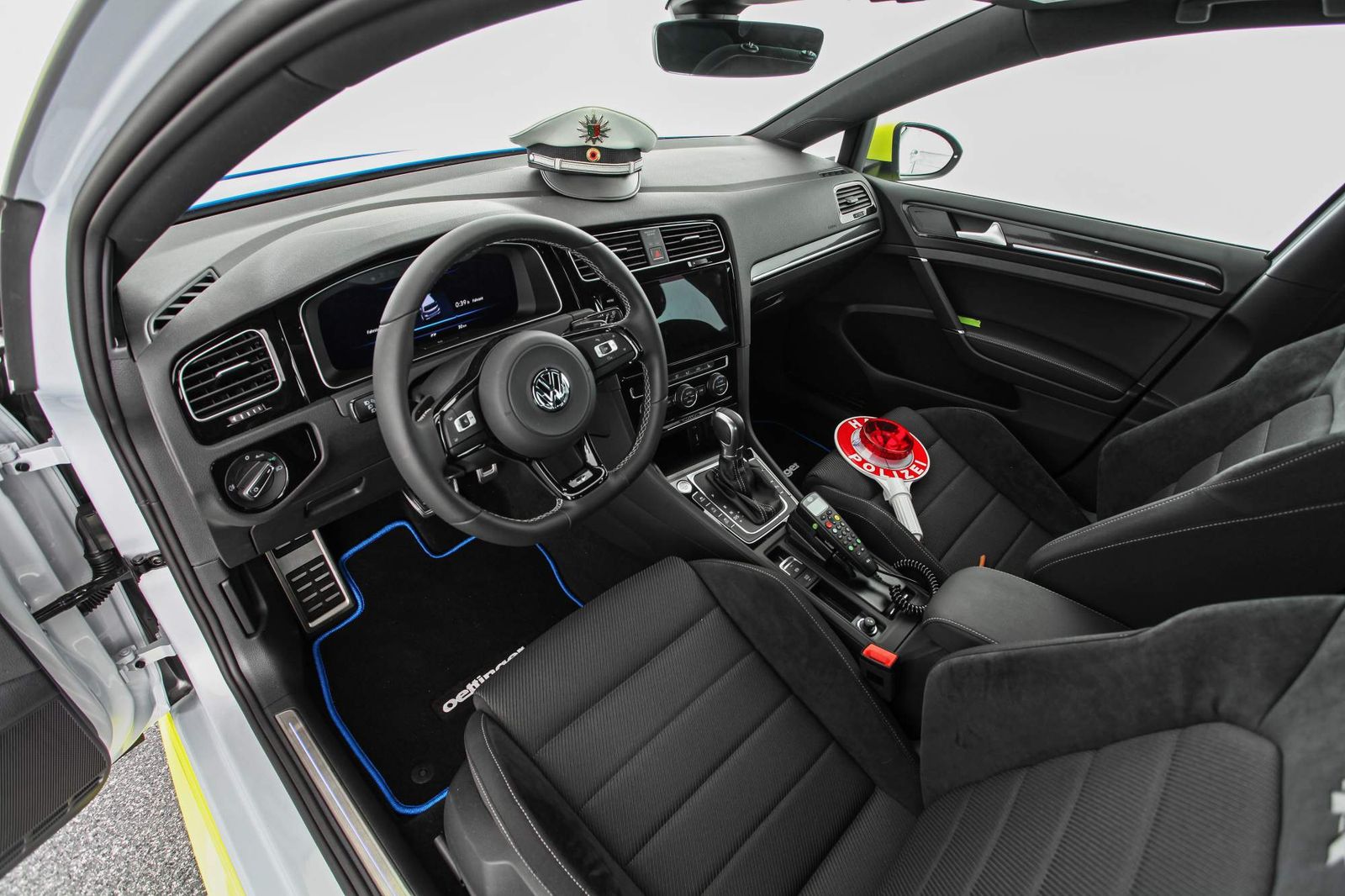 Fortunately for you, the Golf R400 won't go on patrol — it's just a show car used to promote safe and compliant automotive tuning across Germany as part of the Initiative for Safe Tuning, which is sponsored by the Federal Ministry of Transport, the Association of Automobile Tuners (VDAT) and other organizations and institutions.
Now take a look at last year's "Tune it! Safe!" project, the Ford Mustang GT by Wolf Racing.