Be afraid. Be very afraid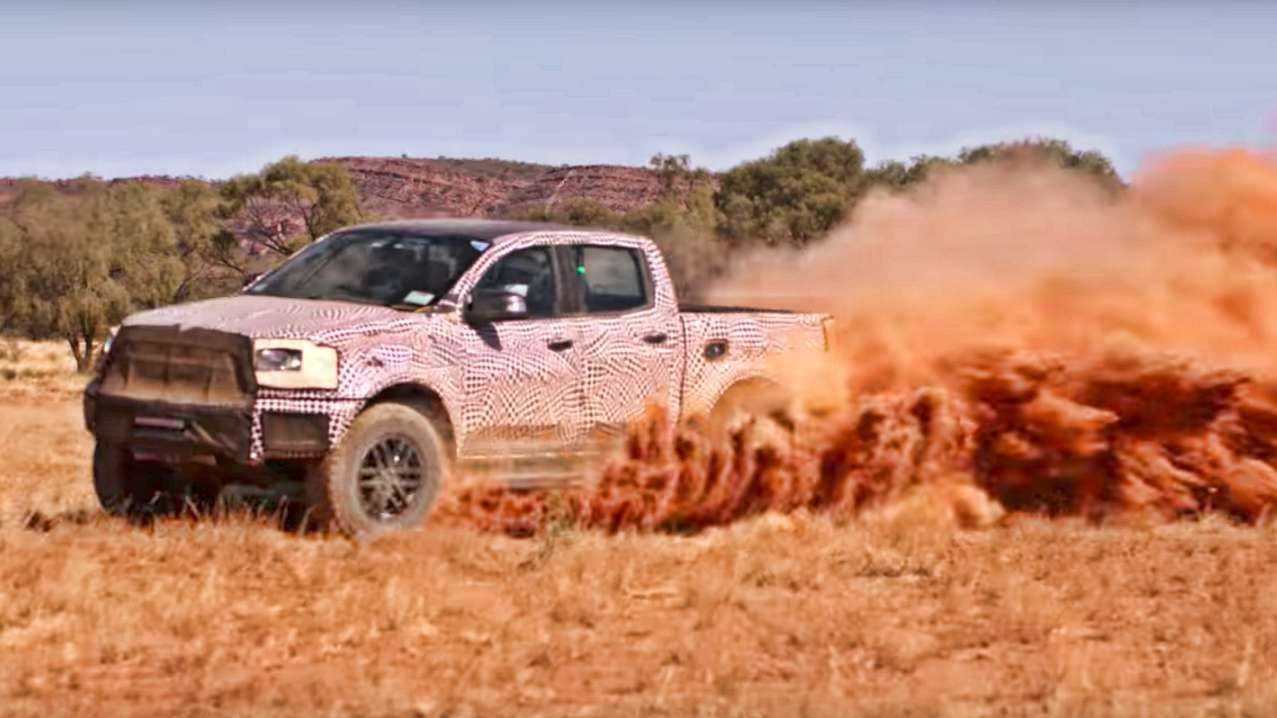 These days, all a carmaker must do to announce a new model is drop either a teaser photo that doesn't show much or a video that does basically the same thing.
But not Ford. No, sir. When Ford has something as spectacular as a Raptor-badged truck to trumpet, they go full adrenaline. In this case, it's the 2018 Ford Ranger Raptor that gets the attention.
As we were saying, a lame blackened photo didn't cut it so we get to see a camo'ed test mule blasting (we have no doubt it's pedal to the metal) through rough terrain on the Australian outback, scaring off wombats and whatnot.
Heck, Ken Block might even be holding the steering wheel, because we've all seen how the Gymkhana man loves to raise dust clouds.
FoMoCo also promises that the "ultimate expression of Ford Ranger" will feature "exclusive features" aimed, of course, at entertaining off-road afficionados.
No details are yet on the table, but we reckon it won't be long before Ford spills the beans on the upcoming Ford Ranger Raptor.
While you test your patience, here's what the Ford F-150 Raptor can do to a set of Fox shocks. And here's our review of the Euro-spec 2016 Ford Ranger Wildtrak.