In other words: would you survive in an older car?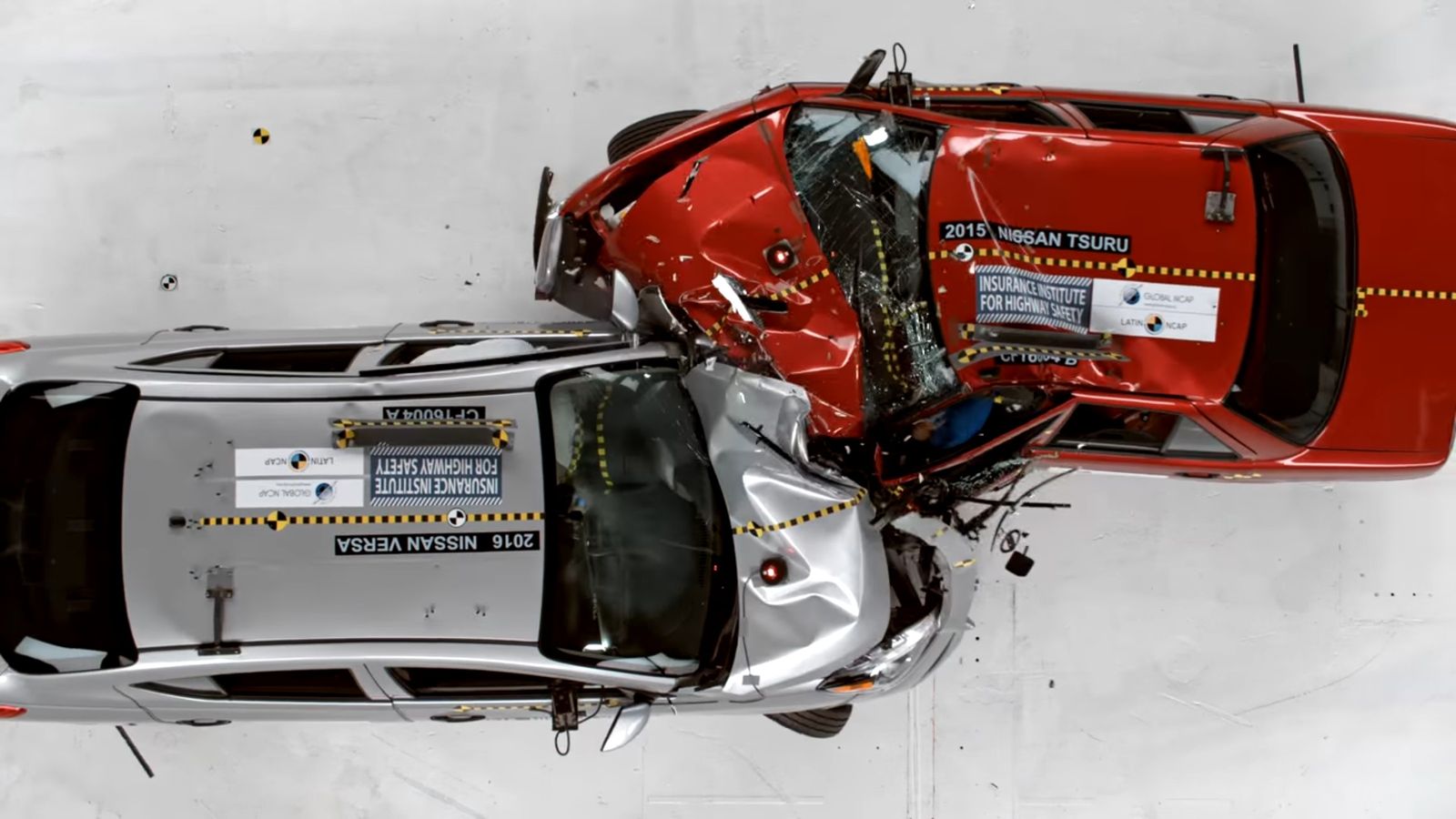 Want to take a cab in Mexico? Well, if it's a Nissan Tsuru (sold under the Sentra name in the US in the early 1990s), think again.
Lots of people still think older cars are better than modern ones. They're simpler, sturdier and look like being made to last. Well, when it comes to safety, that's simply not the case.
25 years of automotive technology progress do matter, and a car-smashes-car test between a 2015 Nissan Tsuru, the least expensive sedan sold by Nissan in Mexico, and a 2016 Nissan Versa, the least expensive sedan sold by Nissan in the United States, shows just that. Keep in mind that the Tsuru is basically unchanged from the 1990s!
The guys from IIHS have bad news for older cars lovers everywhere: they're simply rolling coffins, especially in a frontal crash, like you will see below. With a 50% overlap and a combined closing speed of 80 mph (129 km/h), the test highlights the significant differences in safety standards between these two baseline models sold by the same manufacturer in different markets, says the IIHS.
The significant difference is that you'll survive very well in the new and cheap Versa, but die instantly in the Tsuru. Just take a look at the video below and remember: newer cars are better, far better than older ones. Safety-wise, anyway.