It's a 5.2 V10 AWD versus a 3.8 flat six turbo RWD battle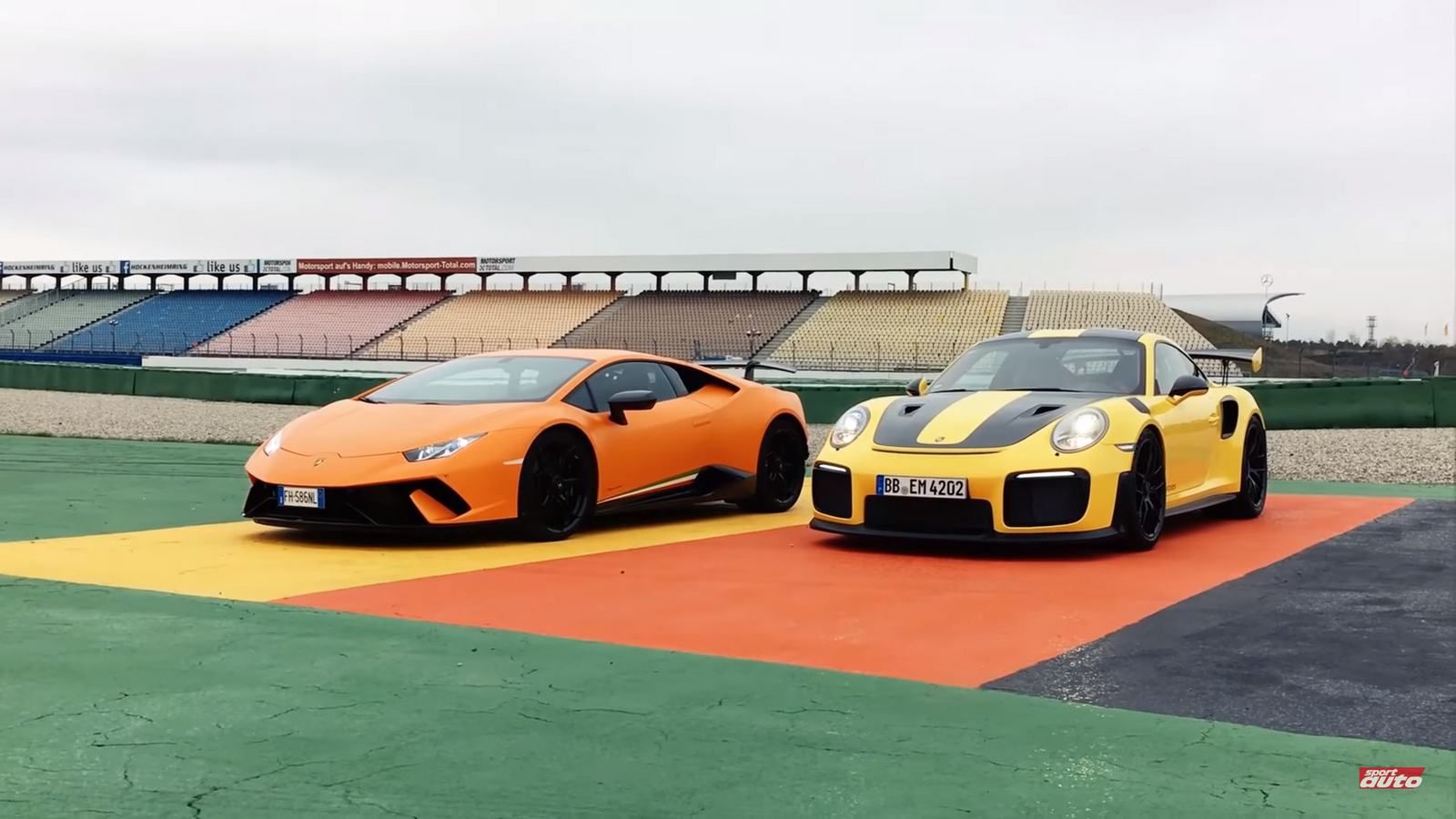 Two cars made by the same group but with entirely different things in mind – can the Lamborghini Huracán Performante beat the track-oriented Porsche 911 GT2 RS?
On paper, the battle should be fierce: the Lambo has a huge 5.2 V10 engine developing 640 PS and 600 Nm of torque sent to all four wheels, while the Porsche has a smaller 3.8 flat-six turbocharged engine with 700 PS and 750 Nm sent to the rear axle. The Porsche is also 80 kilos lighter than the Lambo but is slower in its 0-100 km/h sprint (2.9 vs. 2.8 secs).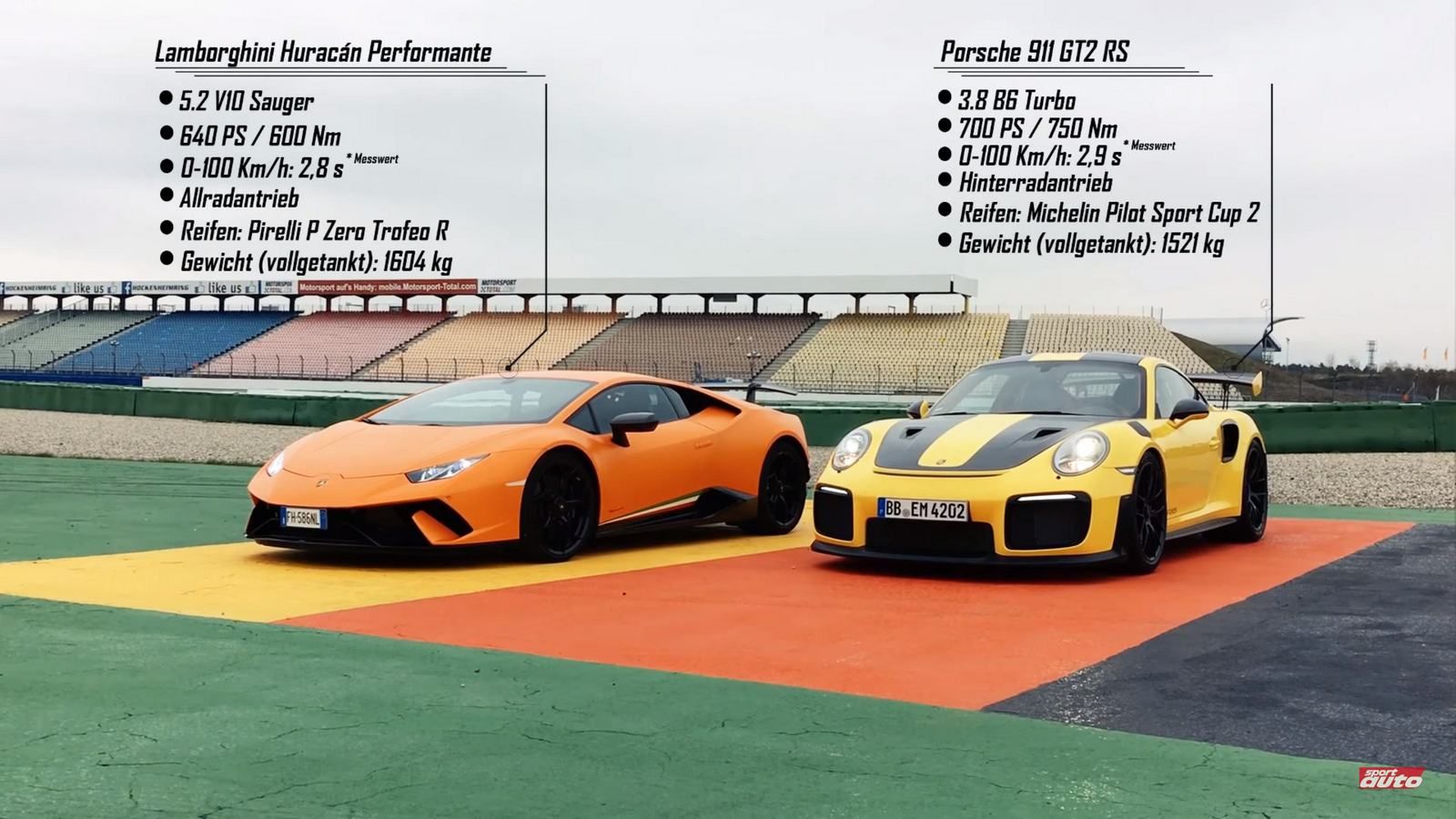 Both are serious track cars. However, one is flamboyant and made for spectacular drifting in the corners, while the other is prepped with only one thing in mind: go as fast as possible into the bends. Well, they have been tested by the same driver from the German car magazine Sport Auto, Christian Gebhardt.
Ladies, gentlemen, place your bets: who's the fastest around the Hockenheim ring?
SEE MORE: Lamborghini Huracan Performante versus McLaren 720S drag race has a clear winner