While the name is self-explanatory, the features need some explaining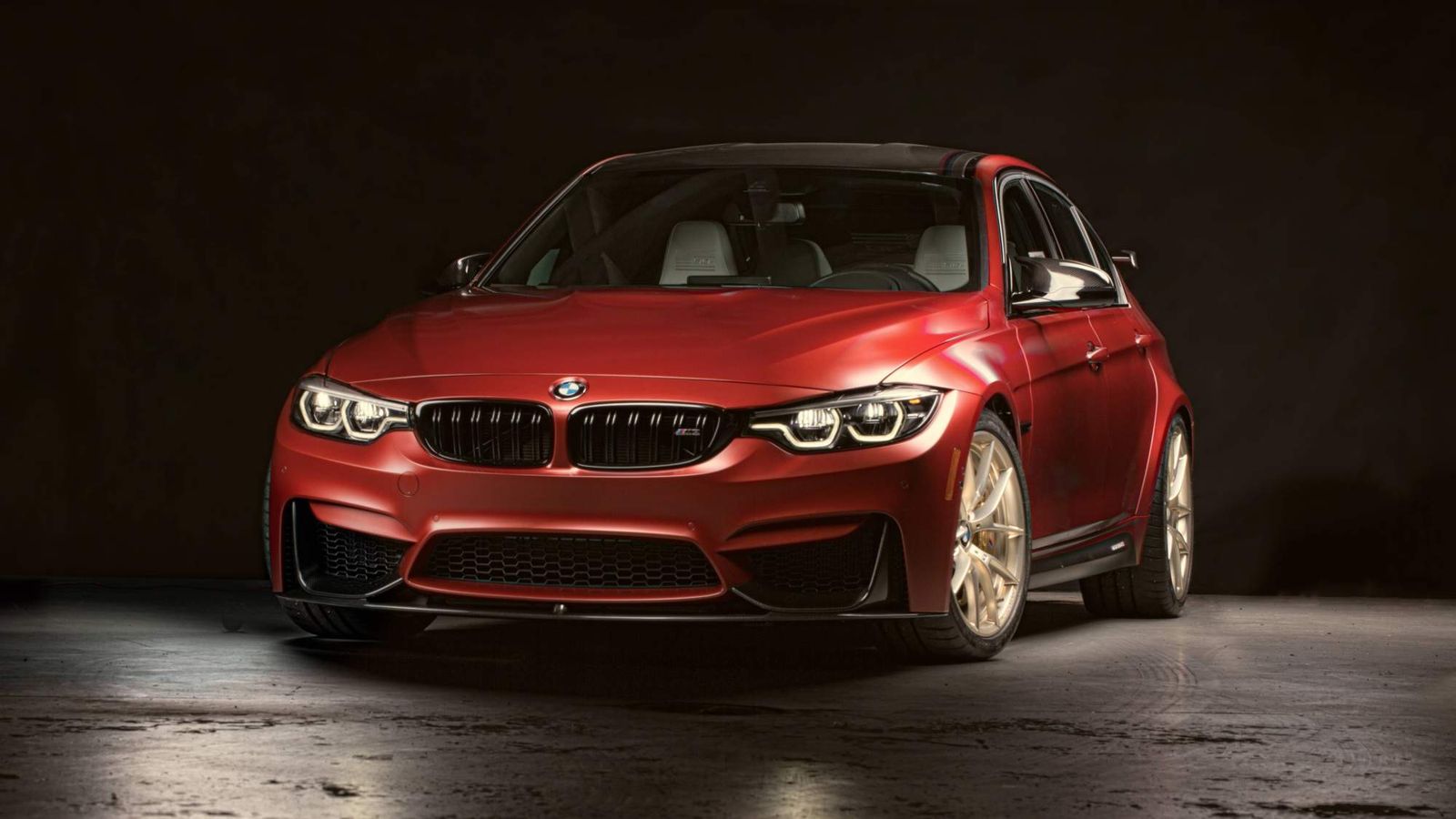 To mark the M3's 30th anniversary in the United States, BMW is bringing a 2018 M3 30 Years American Edition at the 2017 SEMA Show (October 31-November 4).
A one-of-a-kind project created by BMW Group Designworks, the special edition M3 is built through BMW Individual and will be available exclusively in the United States.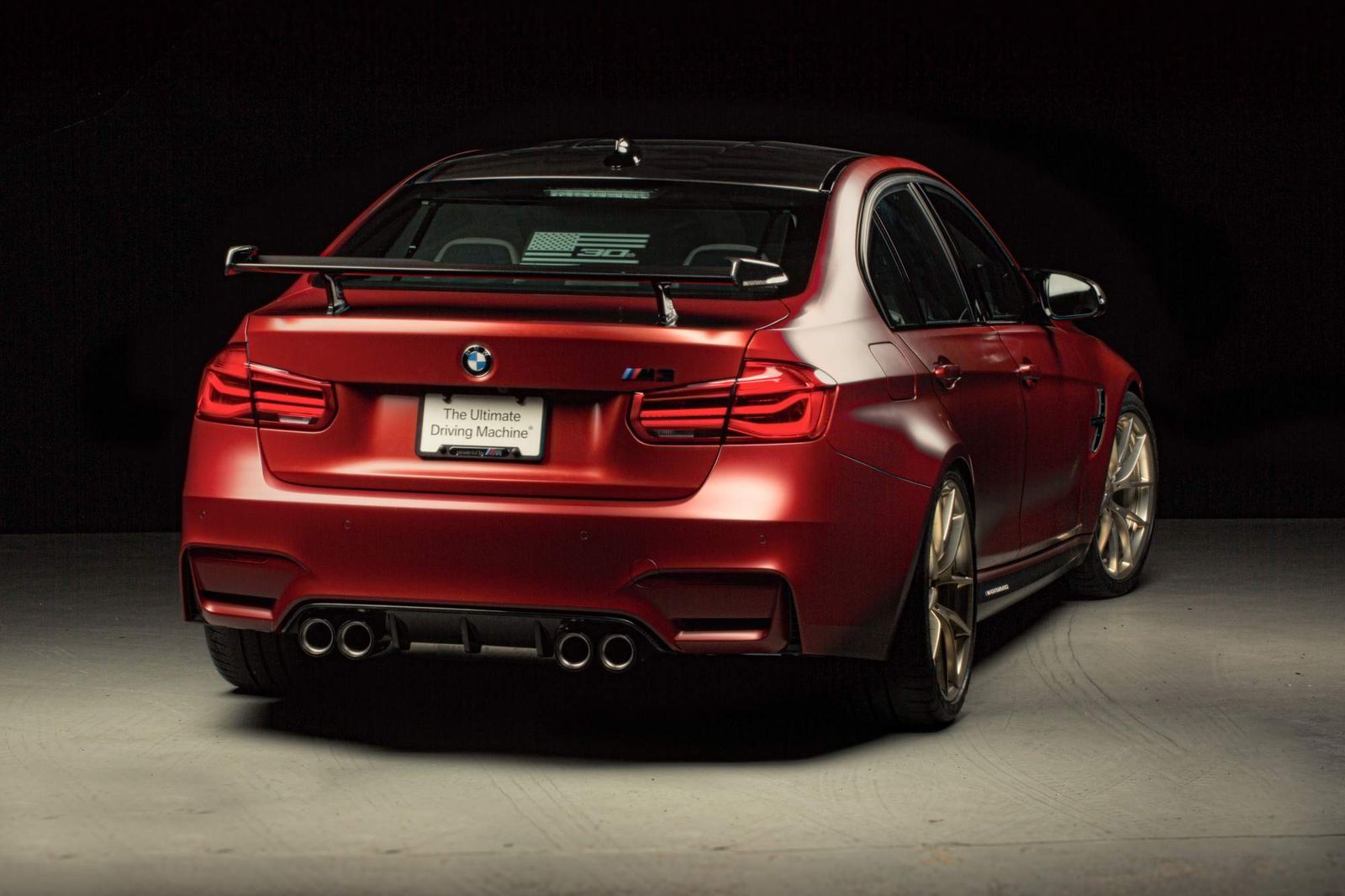 Based on the 6-speed manual transmission BMW M3 Competition Package, the 30 Years American Edition adopts a unique design highlighted by its Frozen Red II Metallic exterior paint that hints at the iconic BMW Henna Red of the original M3.
Complementing the striking color are the exclusive M Performance Golden light alloy wheels (19-inch front, 20-inch rear), inspired by the M3 E30 Warsteiner DTM racing wheels. Also unique are the M color stripes applied to the CFRP roof as well as the 30th Anniversary graphic on the rear sunshade.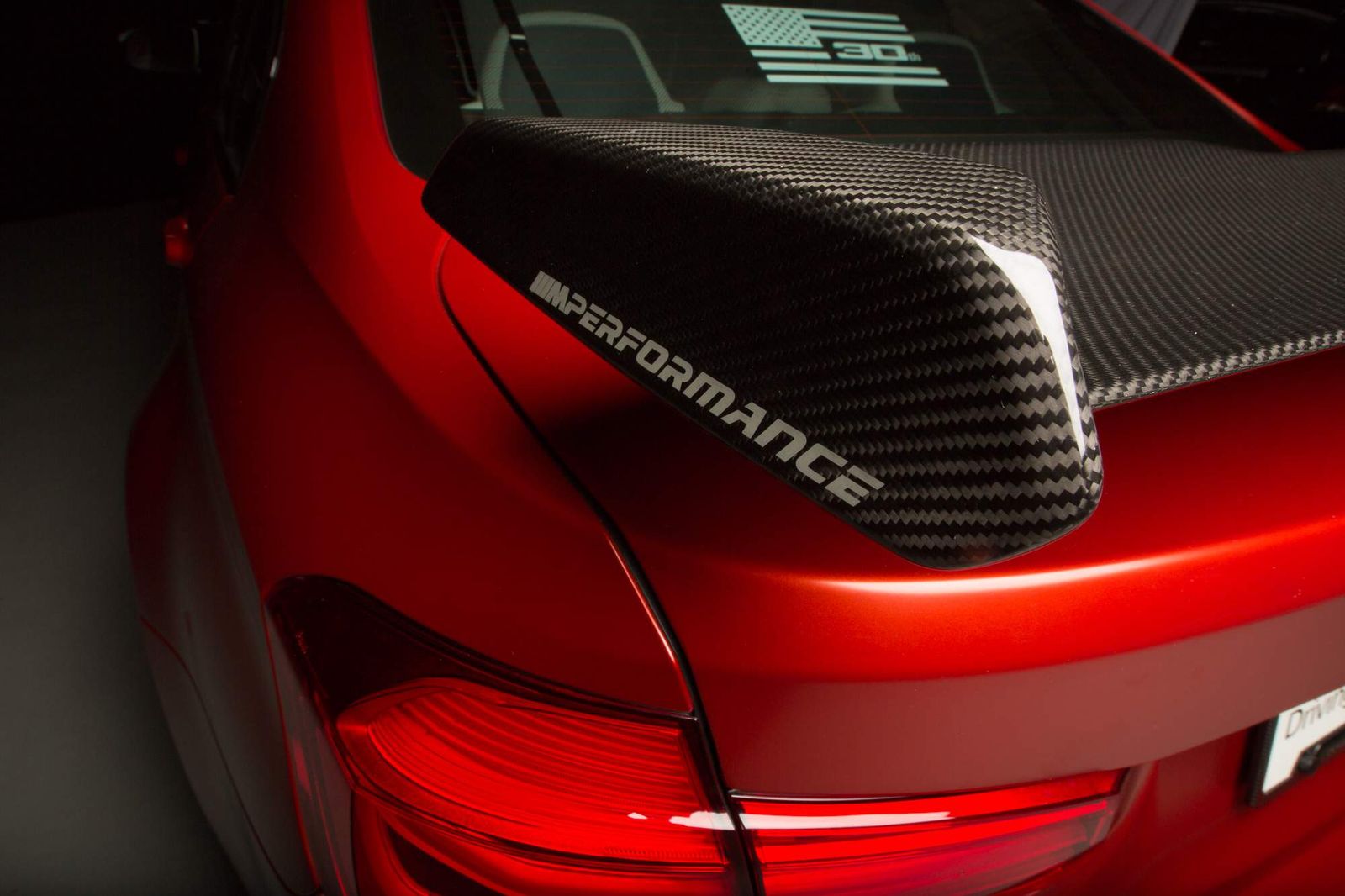 Inside, the 2018 BMW M3 30 Years American Edition offers a tri-tone color scheme featuring the colors of the U.S. flag. The BMW Individual Opal White Merino leather features red and blue accents. The red stripes are in Mugello Red Merino leather while the blue blocks are in Fjord Blue Merino leather.
The upholstery also features red, white, and blue contrast stitching, with leather also featured on the dashboard and door panels. Other unique touches include the 30th Anniversary graphic on the headrests and carbon fiber dash trim.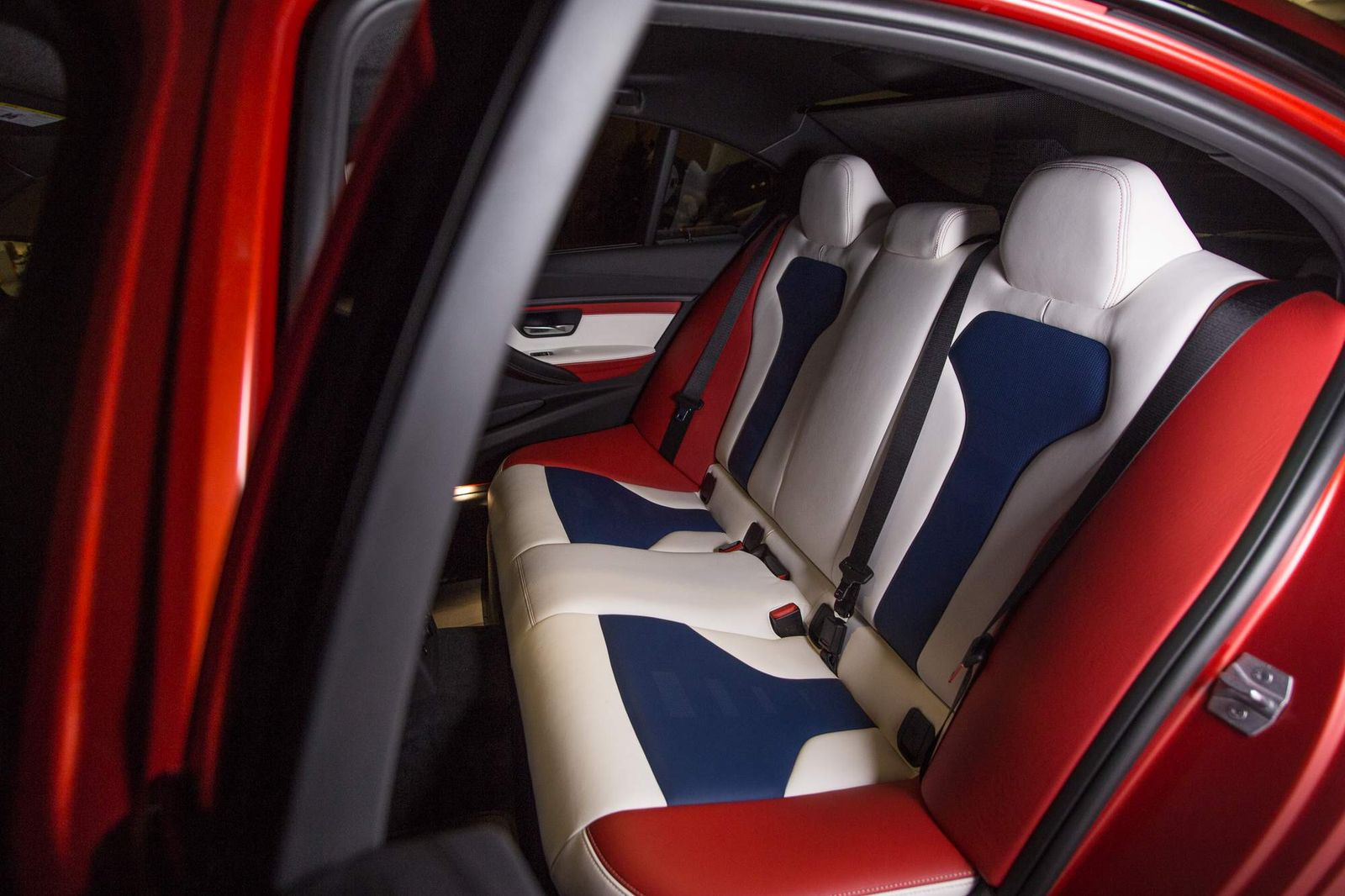 Several BMW M Performance parts are fitted to the M3 30 Years American Edition, ranging from styling elements to hardware elements. The list is long and includes the shock absorbers with contrasting red coil springs (part of the adjustable M Performance Sports suspension), the BMW M Performance rear wing handmade from carbon fiber, M Performance exhaust system with titanium rear silencer, M Performance armrest, door handles, and shift knob, and more.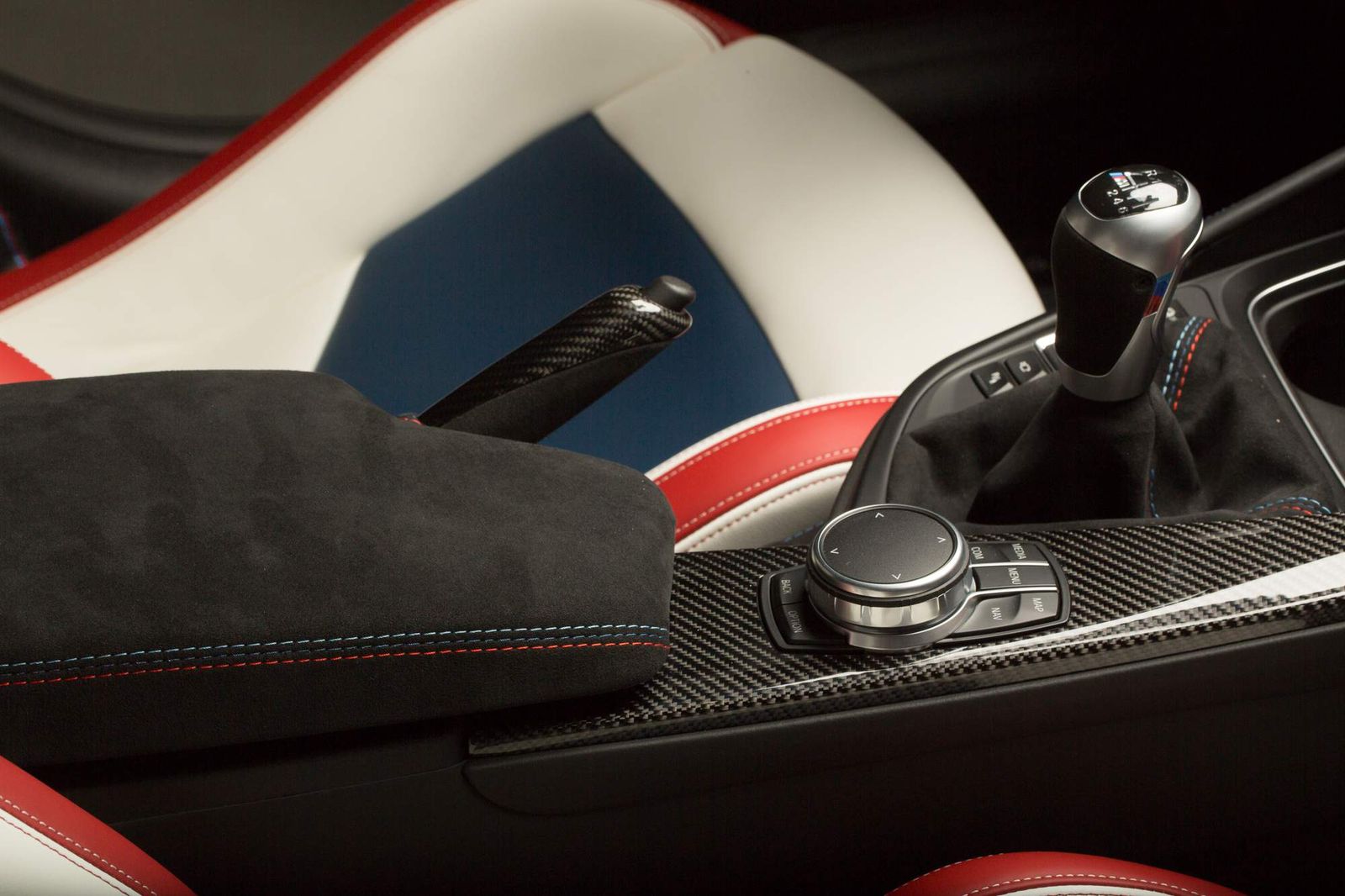 If you like what you see, you should know that BMW will put this one-off M3 up for sale after the SEMA Show. Expect to pay a hefty premium over the price of a regular M3 Competition Package, though.
Watch our walkaround review of the 2017 BMW M3 Competition Package right here.