One-off Lamborghini Huracan RWD offered to Pope Francis is not the new popemobile
It will be donated to charity instead
What gift to offer the pope? Well, if you're Lamborghini, a Huracan RWD will do, because popes are known to go to track days and drift supercars in their spare time.
Seriously, that's the exact gift Lamborghini has offered the head of the Catholic Church: a one-of-a-kind version of the Huracan RWD crafted by the company's "Ad Personam" customization department.
Created in homage to the Vatican, the one-off model pays tribute to the colors of the flag of Vatican City by combining a Bianco Monocerus exterior paintwork with Giallo Tiberino stripes. Contrast is provided by the striking black alloys with white accents.
As you can imagine, Pope Francis isn't going to use the Lambo as a popemobile, weekend ride or track toy. Instead, the Huracan LP 580-2 will be auctioned for charity as a donation signed by the Holy Father.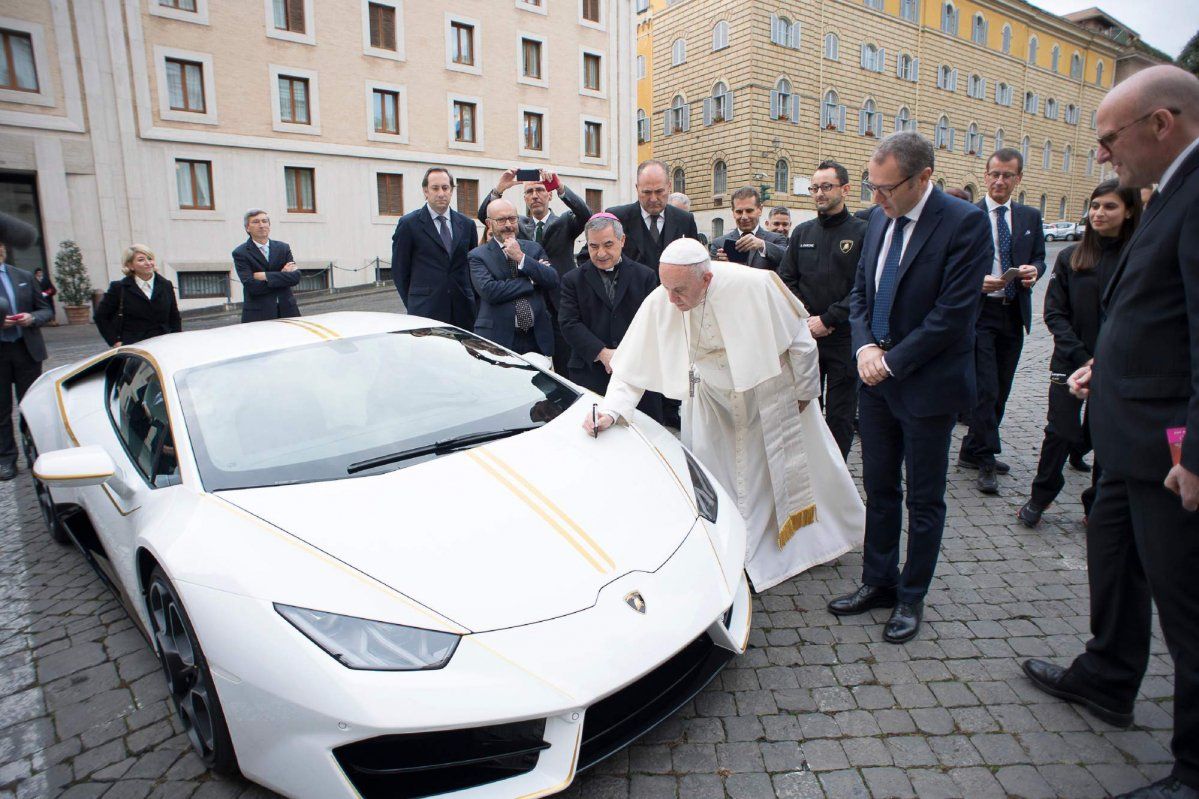 The vehicle was handed over to Pope Francis by Lamborghini CEO Stefano Domenicali. The ceremony in Vatican was also attended by a part of the company's management board and two technicians who built the car.
The unique supercar will go under the hammer on May 12, 2018, at an RM Sotheby's auction. All proceeds will be allocated by the Pope for three important causes.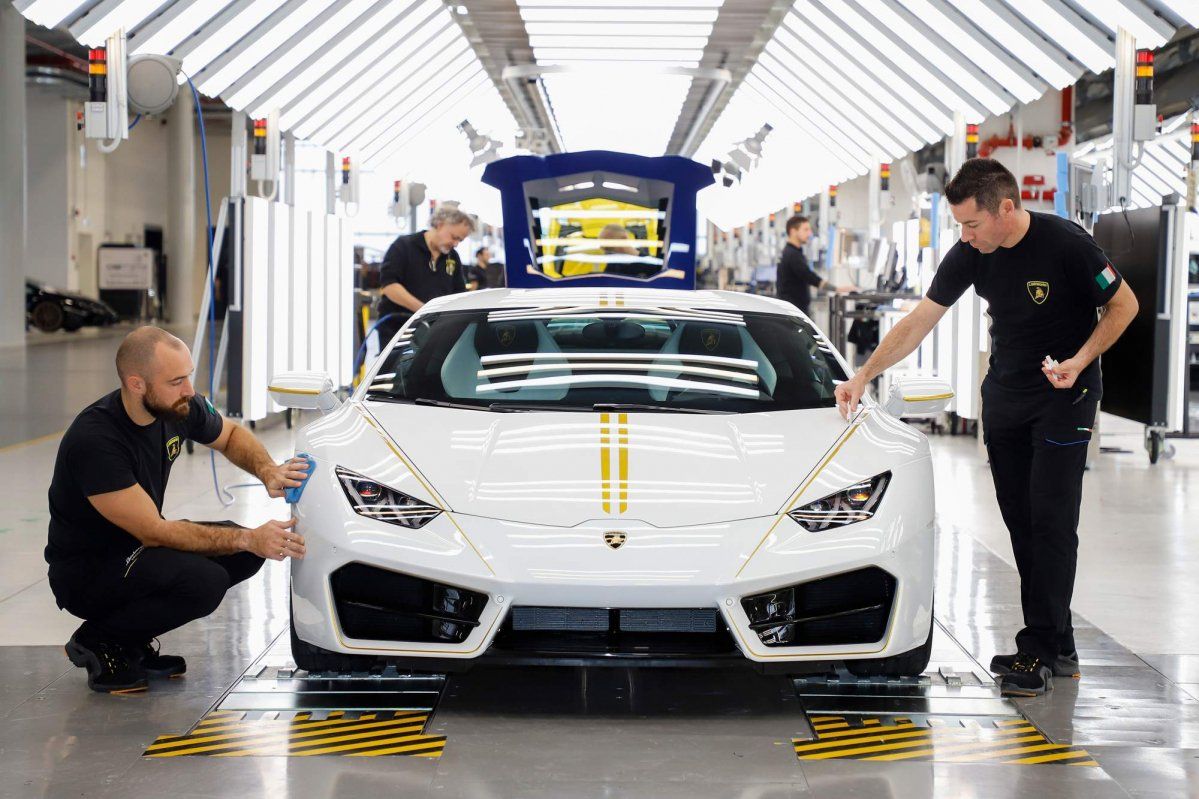 The first is the reconstruction of the Nineveh Plain in Iraq by rebuilding the Christian community's homes, public edifices, and places of worship. Another part of the money will go to The Pope John XXIII Community which helps women who are victims of trafficking and other abuses.
Finally, a third contribution will be made to two Italian associations that carry out activities mainly in Africa, primarily aiding women and children in need.
Who knows, maybe if Lamborghini gave the Pope a Huracan RWD Spyder the pontiff would have kept it — it would have made more sense as a high-performance popemobile.