Opinion: Here's why I think the Rolls Sweptail is just plain daft
No, really, I don't like it one bit and I hope it gets buried in some collection underground never to be seen again
While I totally get what the attraction of the Rolls Royce brand is, and while I get (and really dig) the whole idea of coachbuilt bodies on cars, I don't for the life of me like the new Sweptail. There are several things about it that bug me, only one of which is the price - okay, it's mostly the price.
So think about it: this car is based on the Phantom Coupe that's set to be replaced soon by an all-new model. It therefore rides on old underpinnings and unlike the Phantom two-door which comfortably seats four, this only seats two, as per the request of the person who commissioned it.
Its engine is untouched, as is the running gear, yet the customer of this one-off car was charged the equivalent of $12.8-million (more or less depending on which source you quote), when a Phantom two-door is around half-a-million all-in.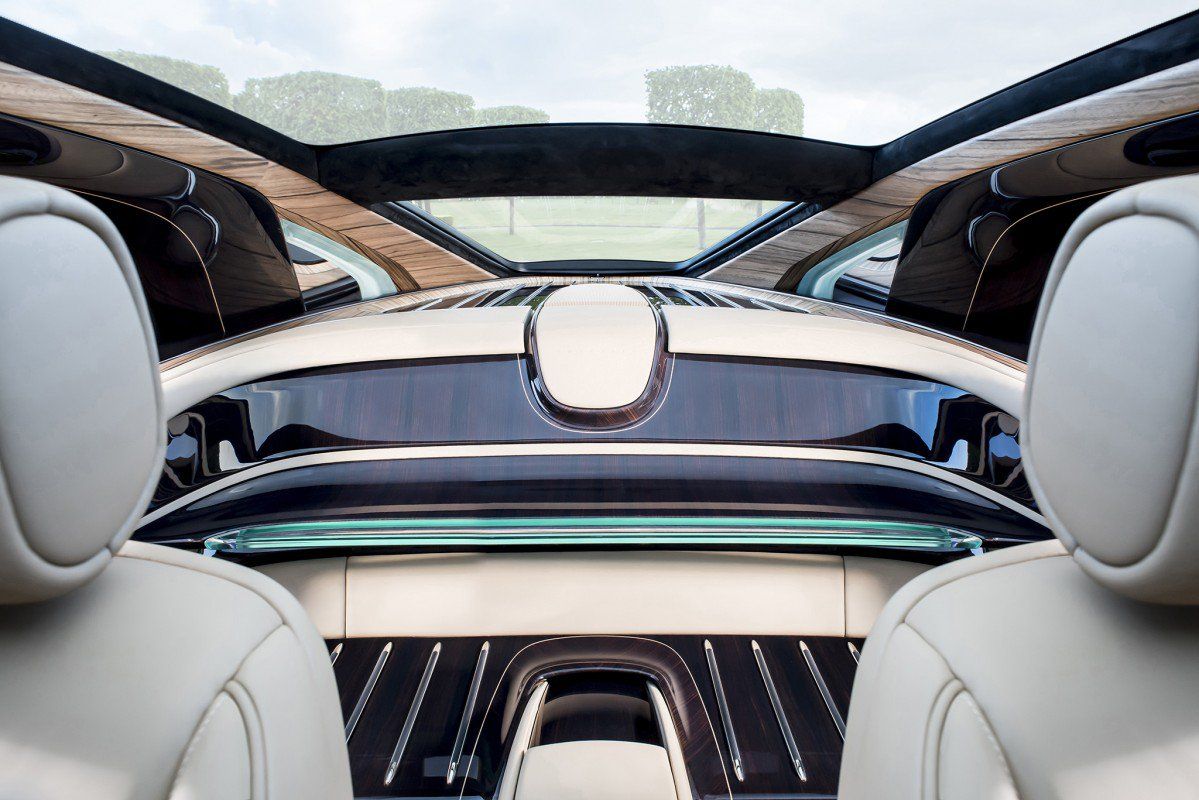 So around $12.3-million of that was spent on having fewer seats inside and a reshaped body that is meant to ape a yacht, which it does, but this is a car so it looks rather ridiculous in my book - a yacht is a yacht and a car is a car and you can't and shouldn't combine the two; SsangYong had the same idea at some point, but what resulted was the Rodius.
And no amount of lacquered wood inside can justify this astronomical price hike, no matter how Rolls tries to spin it in the press blurbs.
So the unnamed man who commissioned the car, one of Rolls' "most valued customers," was conned out of over $12-million with some fancy sheetmetal, extra glossy wood trim and a panoramic sunroof. Nice going Rolls, your business model is one that should be studied; no, really, I applaud you for having the sheer cheek to ask (and also receive) the equivalent of four Pagani Huayras-worth for this one car, or just over 20 regular Phantom Coupes. That's as much as a Gulfstream private jet, all for a car designed to look like a boat and with some extra chopped down forest thrown in.
But why would they stop here when it was observed that people will literally pay exorbitant and unjustifiable amount of money for a one-off factory Rolls? According to Autocar, they're currently evaluating the idea of making more of these coachbuilt models, and why wouldn't they when the financial return is just so much higher compared to that from a regular Rolls? So there's a chance there will be more of these in the future - I personally am waiting for the first car they sell with an asking price past $20-million - I'm sure they can do it if they find the right sucker... I mean discerning connoisseur.