Partly-camouflaged Corvette ZR1 convertible spotted by redditor
It's the first ever topless ZR1
Reddit user Coonark00 recently photographed a three-car Chevrolet Corvette ZR1 convoy and one of those cars was the upcoming convertible variant.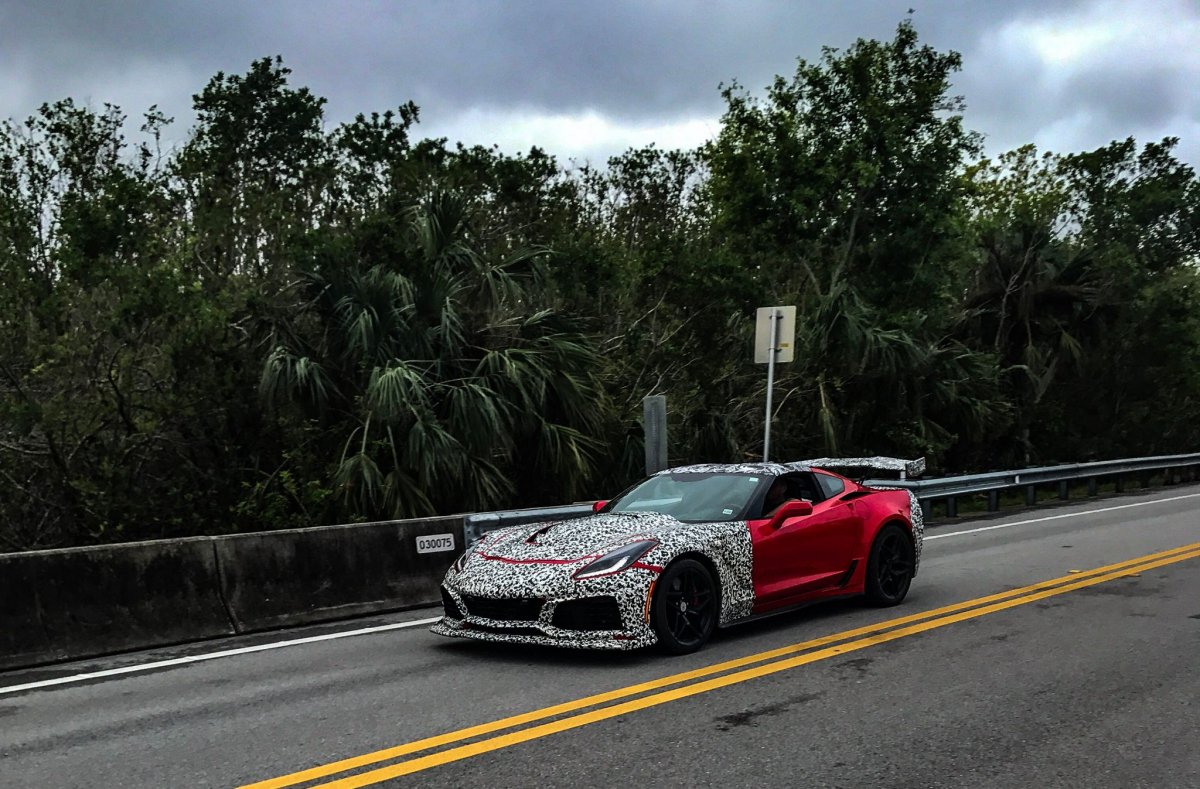 Chevrolet has never made a drop-top ZR1, so this is a bit of a premiere. There don't appear to be any other modifications to the car's body compared to the fixed-top variant, but then again all three cars' front ends were camouflaged, so they may be hiding some changes we can't yet see.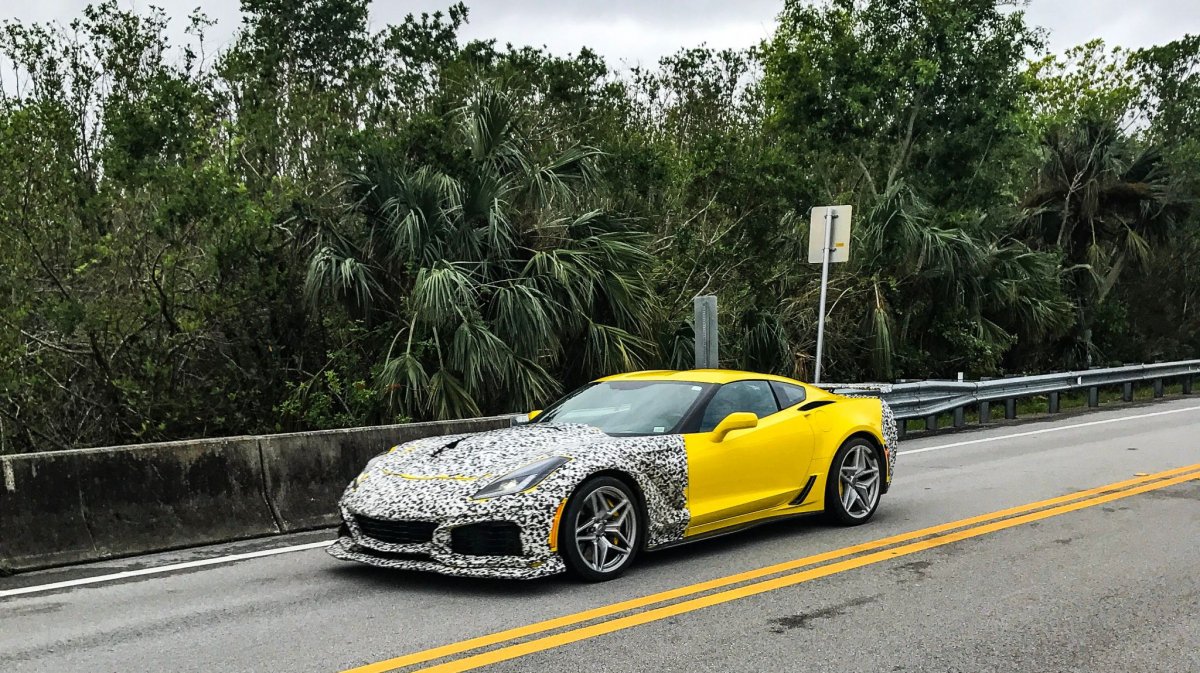 The other three cars that formed the convoy a red targa version with the performance package (that brings with it the bigger, higher wing) and another targa with the standard low wing which we're actually seeing for the first time since the Vette in the press photos had the higher one. The cars were spotted somewhere on the roads near the Florida Everglades where the redditor spotter fishes.