There's nothing more patriotic than bringing together your best machines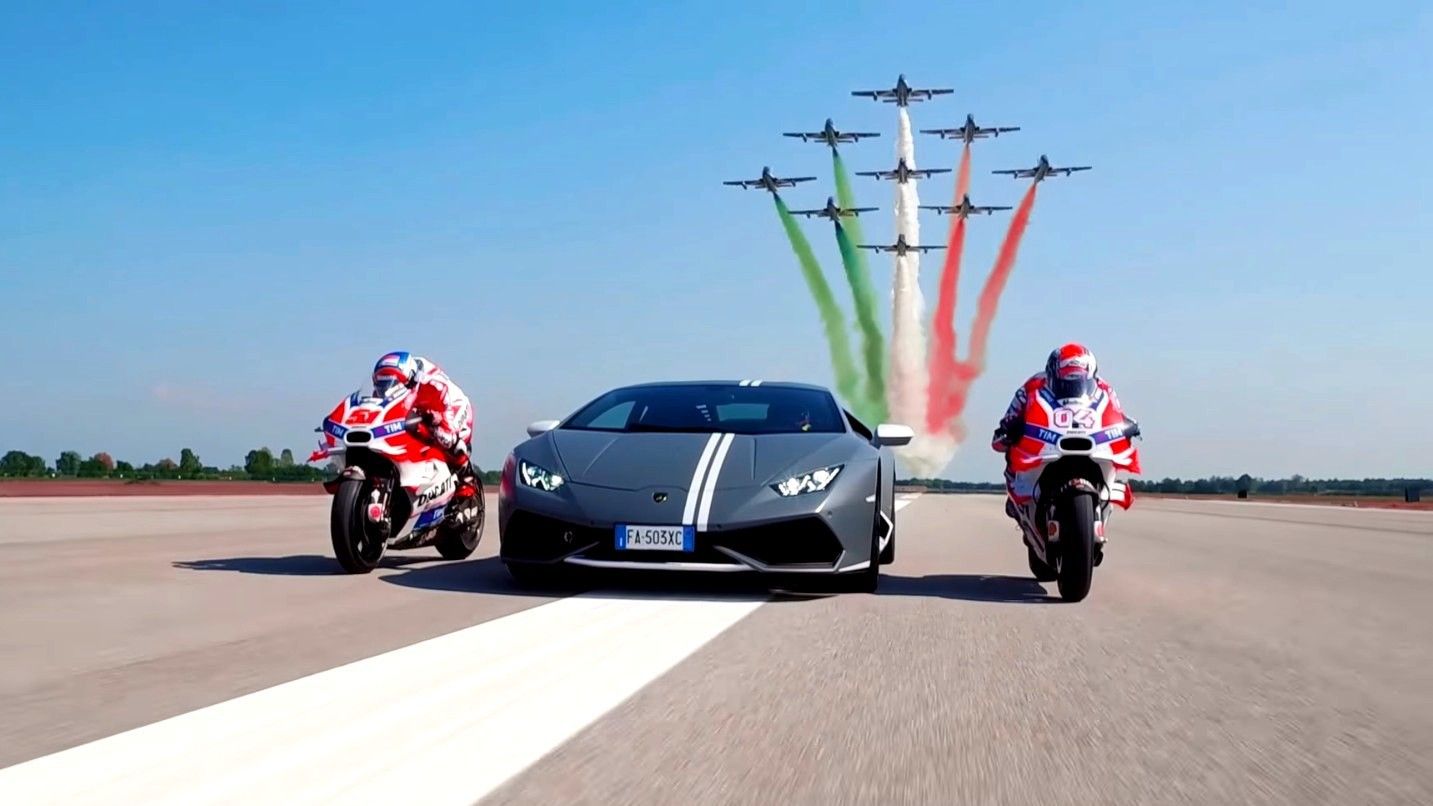 Choose your poison, Italians say. And they say it better than anyone, bringing forward their best speeding machines.
Passioni Tricolori is a reunion of three Italian excellences at the Rivolto Air Base: Lamborghini Squadra Corse, with their Huracán Super Trofeo and Huracán GT3; Ducati, with their Desmosedici GP16 and 1299 Panigale S; and the Frecce Tricolori Aermacchi MB 339 team, with their specially modified Alenia Aermacchi MB-339A jets, the MB-339PAN, which made them famous as one of the world's leading acrobatic teams.
According to the organizers, Lamborghini Factory Driver Mirko Bortolotti, together with Ducati Factory Rider Andrea Dovizioso and Ducati Corse General Manager Luigi Dall'Igna, experienced the thrill of aerobatic flight onboard the Frecce Tricolori Aermacchi MB 339. And we really, really hate them for this.
No, seriously, watch the video above and weep. There's so much beauty in this world, isn't it?