Race car concept celebrates the brand's first victory at the Indianapolis 500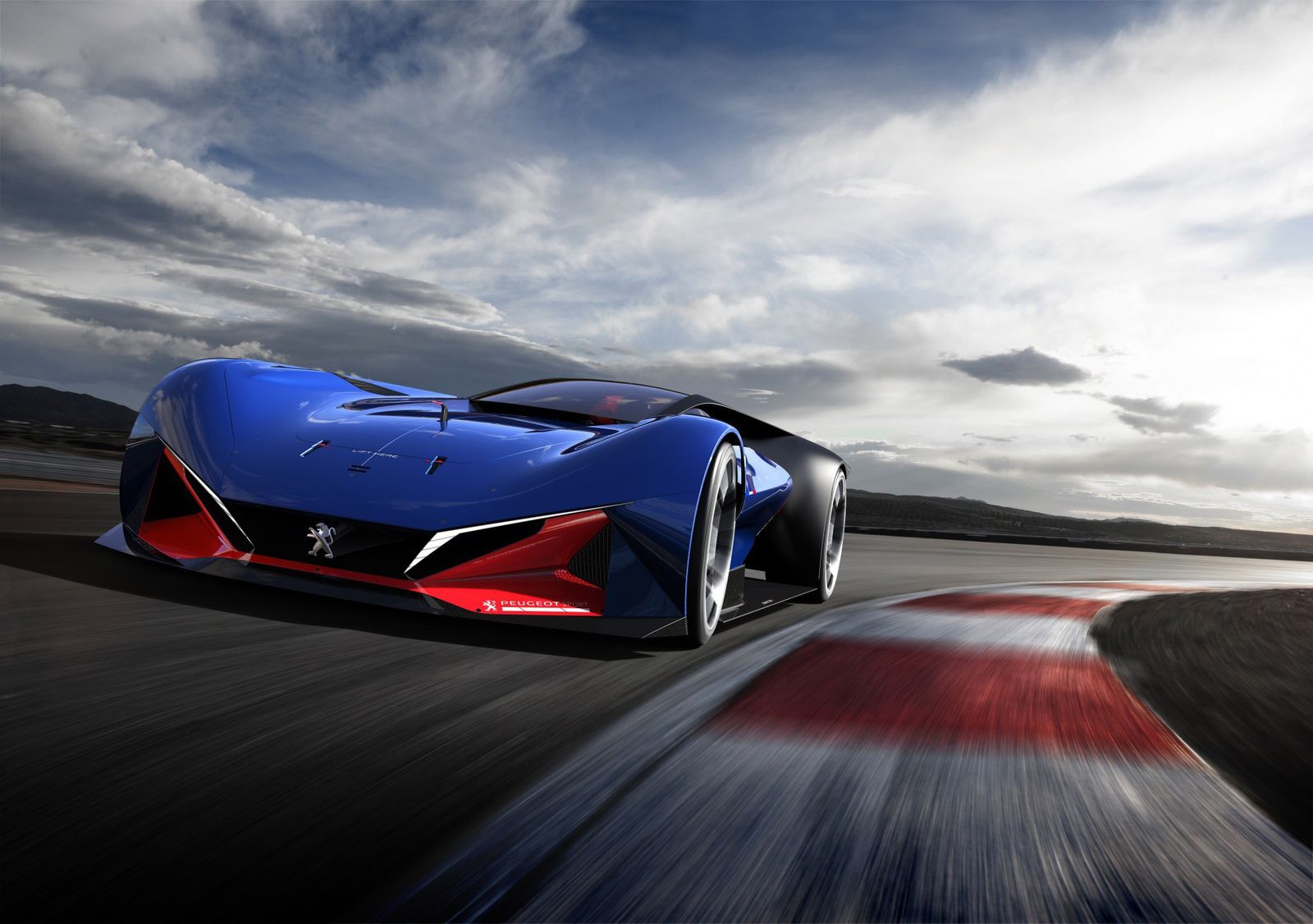 It may look like a concept vehicle built specifically for the Gran Turismo 6 video game, but the Peugeot L500 R HYbrid is much more significant.
The virtual racecar is Peugeot's way of celebrating the 100th anniversary of its first victory at the Indianapolis 500 race. On May 30, 1916, a Peugeot L45 model driven by Dario Resta won the mythical race at an average speed of 135 km/h (83.8 mph).
Fast forward 100 years and Peugeot pays tribute to that milestone victory and the incredible "Charlatans" team that brought the French brand three US wins on the Indy 500 speedway from 1913 to 1919 with a futuristic interpretation of the Indy spirit in the form of the L500 R HYbrid single-seater racecar.
The L500 R HYbrid is a racing concept with dramatic proportions. It boasts a wide track, low profile (it's just 1 meter/39.4 inches high), streamlined shape and striking details. Add the lightweight construction (it tips the scales at just 1,000 kg/2,204 lbs) to the aerodynamic shape and it's not hard to anticipate its ballistic performance.
The Peugeot L500 R HYbrid goes from 0 to 100 km/h in just 2.5 seconds and covers 1,000 meters (0.62 miles) from a standing start in 19 seconds. That's also due to a 500 hp plug-in hybrid powertrain that combines a 270 hp gasoline engine with two electric motors – one at the front and one at the rear. Combined system torque is a hefty 730 Nm (538 lb-ft).
Unlike the Peugeot L45 that was a two-seat roadster, the L500 R HYbrid is a single seater, with the driver compartment designed to form an individual floating capsule enclosed in the bodywork. The dashboard features the Peugeot i-Cockpit technology consisting of a small steering wheel embedded in the structure and two holograms showing information in dual disc displays.
The driver also benefits from a virtual reality headset that Peugeot says acts as a virtual co-pilot.