Peugeot's new Expert cargo van comes in many shapes and sizes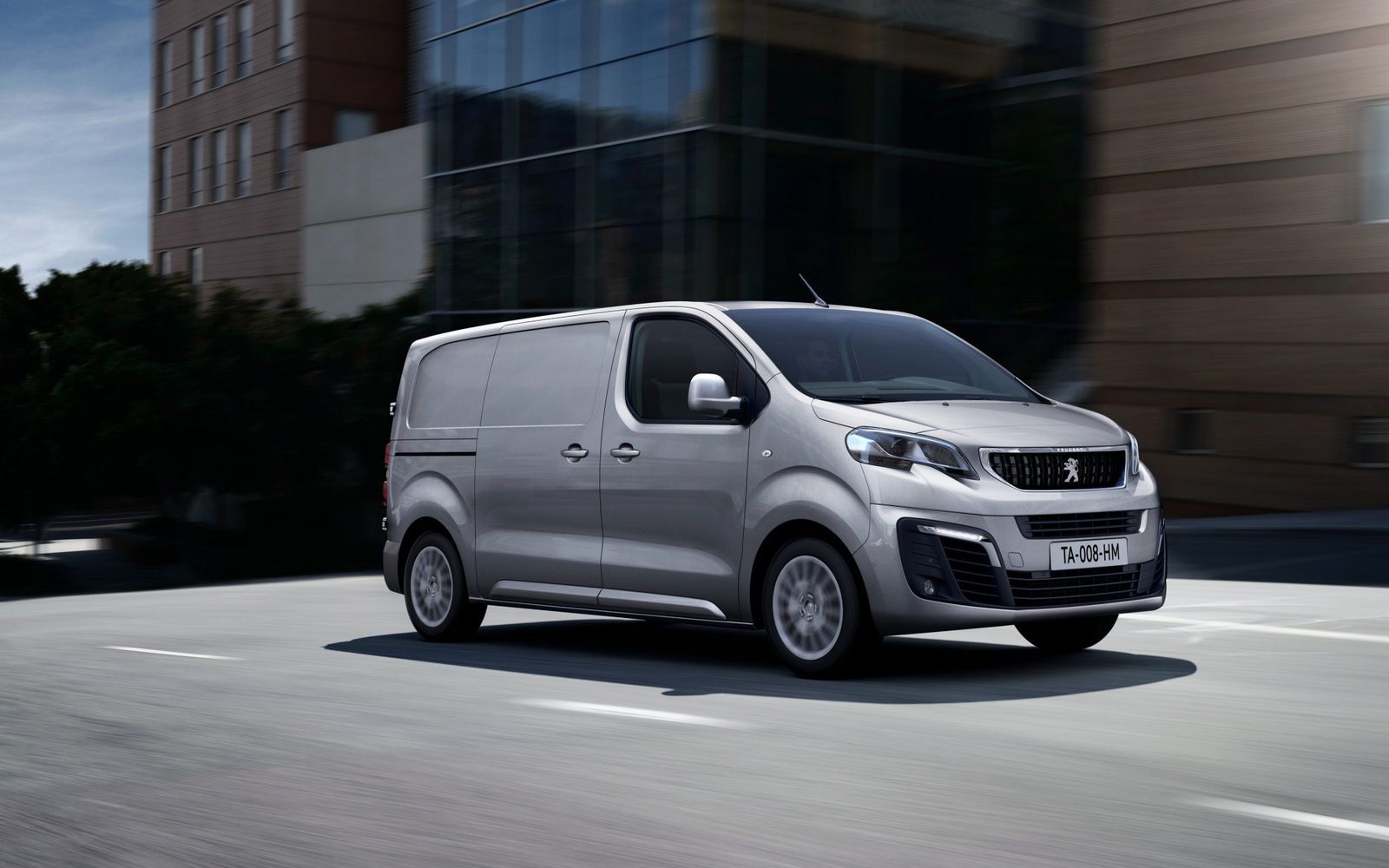 Following the launch of the Traveller passenger van at the 2016 Geneva Motor Show, Peugeot has released detailed information about the new Expert cargo van, which uses the same modified version of PSA's modular EMP2 platform (shared with the Citroën Jumpy and Toyota Proace).
Available in three lengths and many interior configurations, the new Peugeot Expert allows for a variety of different uses. With a maximum loading area length of 4 meters, the van offers up to 6.6 cubic meters of cargo volume and 1,400 kg of payload.
The Expert has three chassis dimensions: Compact (4.60 meters), Standard (4.95 meters), and Long (5.30 meters). The Compact version allows loads of up to 5.1 cubic meters and 1,400 kg, with a loading area length of 3.32 meters. Peugeot says the Expert Compact is ideal for urban areas, as it offers a high level of maneuverability. Plus, its reduced height of 1.90 meters guarantees the new Expert access to all underground car parks.
Peugeot will offer the Expert as an Extended cab (with five or six fixed or fold-up seats), Platform cab as a conversion base, and Combi as a people-carrier with up to nine seats.
The engine lineup includes four Euro6 BlueHDi diesel engines, with outputs ranging from 95 PS to 180 PS. The base unit is a 1.6-liter engine with 95 PS, linked to a standard five-speed manual transmission or an optional ETG6 6-speed semi-automatic gearbox.
Peugeot also offers a more powerful 1.6-liter engine with 115 PS in combination with a six-speed manual, as well as a 2.0-liter unit available in three states of tune: 120 PS, 150 PS, and 180 PS. The most powerful engine comes mated as standard to an EAT6 6-speed automatic transmission.
The economy champion is the 1.6-liter BlueHDi engine with 115 PS, which averages 5.1 l/100 km and 133 g/km CO2 when fitted to the Expert Compact.
Peugeot says the new Expert offers a series of features that are rare or exclusive in the segment, such as hands-free sliding side doors, head-up display, sign reading system with speed limiter recommendation, Active Safety Brake and automatic switching to mean beam lamps. Other features include Peugeot's new voice-control connected 3D navigation with real-time traffic information, VisioPark 1 reversing camera and Driver Attention Alert.
The new model goes on sale in Europe from June 2016.