It's like Peugeot Sport never heard the saying "if it ain't broke, don't fix it"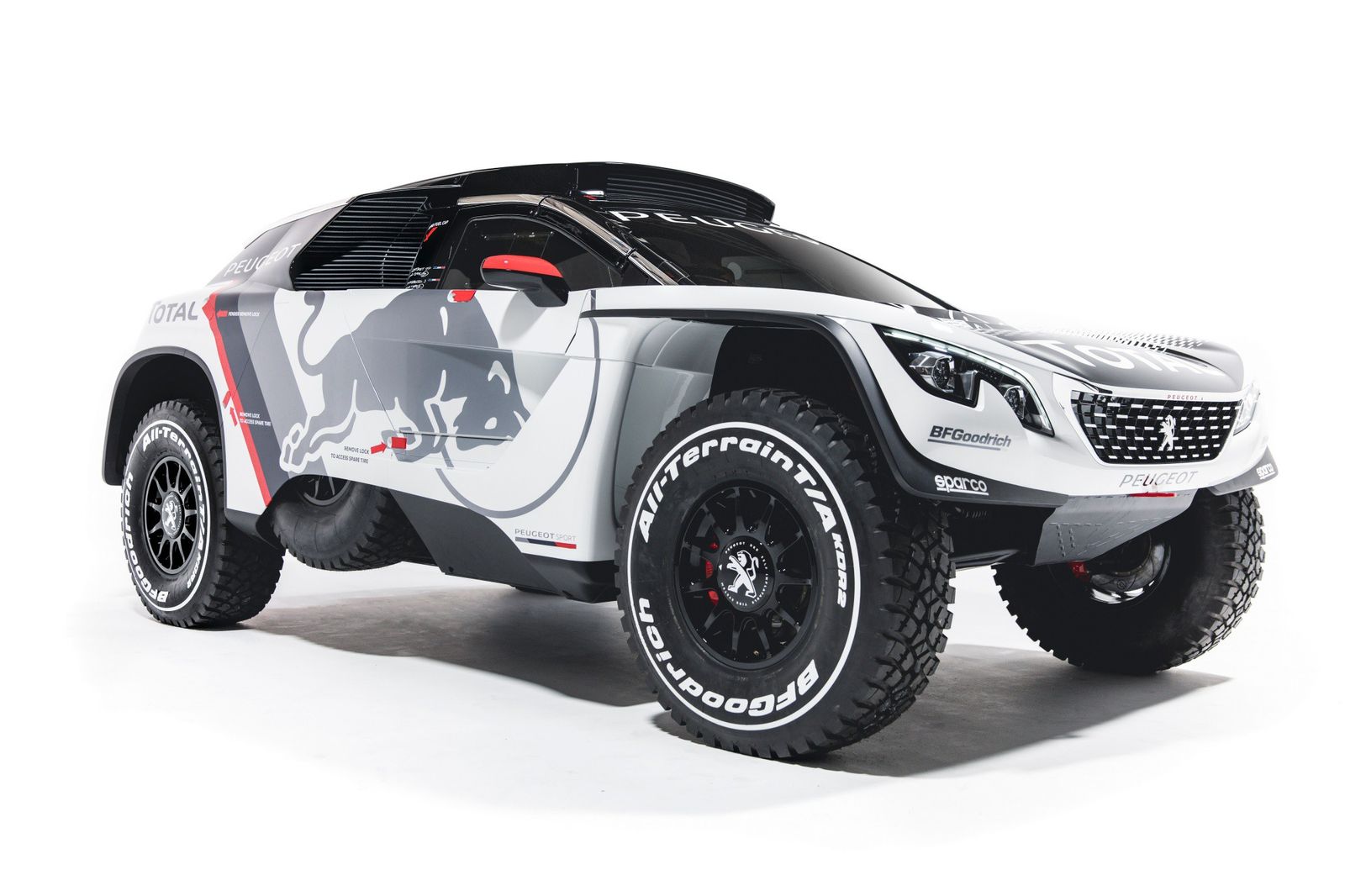 Peugeot won the 2016 Dakar Rally with the 2008 DKR, and everyone expected the team to continue with the same car the following season. But the French had something else on their minds.
Team Peugeot Total and their partners at Red Bull decided to replace the 2008 DKR with the all-new 3008 DKR, mirroring the addition of the 3008 crossover to Peugeot's passenger car lineup.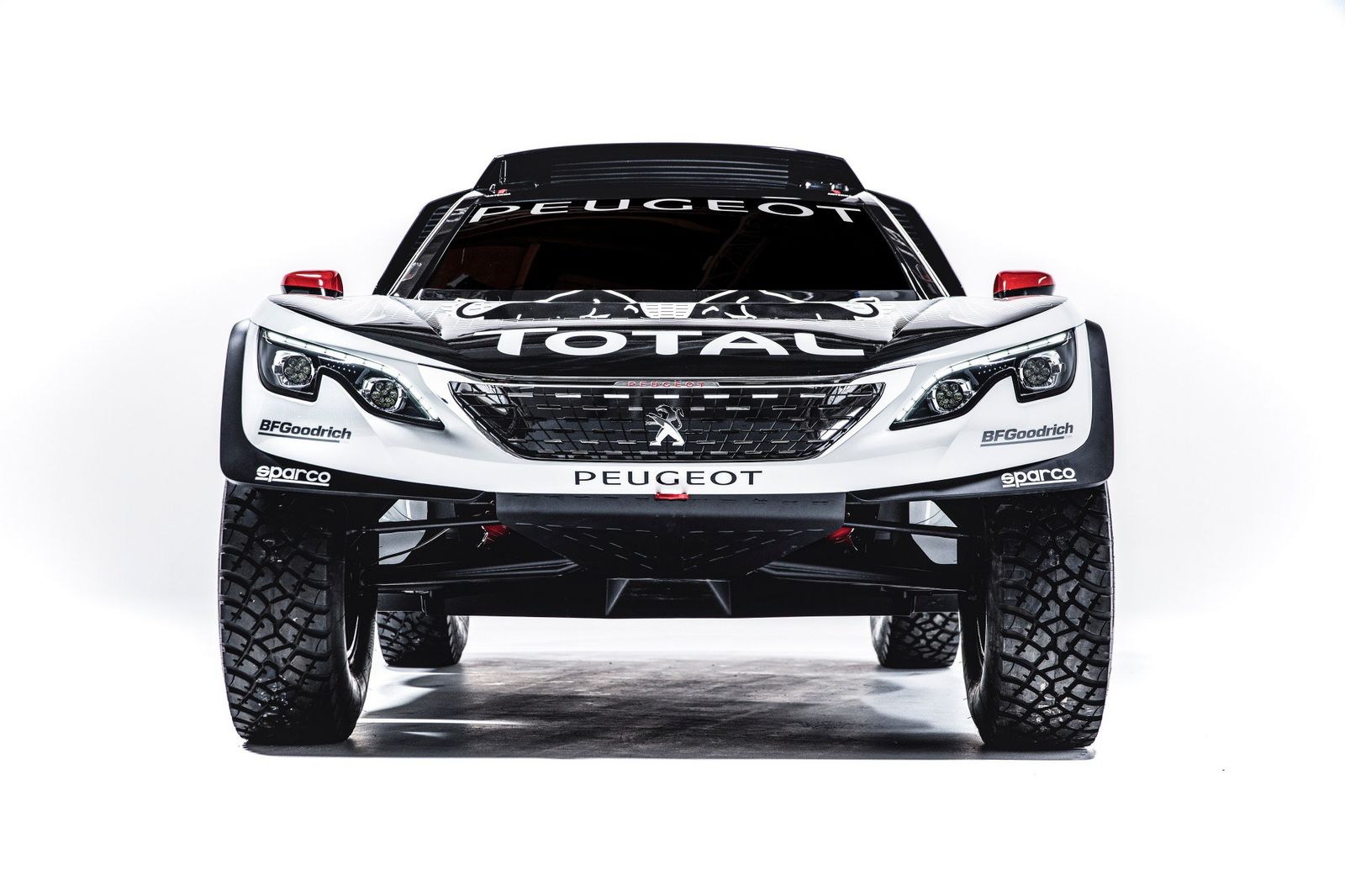 So what changes does the new car bring, beyond the obvious aesthetic updates? Well, it remains a rear-wheel drive vehicle, but it builds on the 2008 DKR by fixing its weaker points and capitalizing on its strengths. Peugeot also had to comply with new Dakar regulations, and the car reflects that.
While technical rules dictate the Peugeot 3008 DKR's dimensions and features, its inspiration is clear: the 3008 production vehicle. It looks like a wild, off the leash version of the production car, like something the 3008 would love to be if it hadn't been for production constraints.
Areas in which Peugeot Sport has improved the new car compared to the outgoing one include reliability, drivability, suspension, and air conditioning. Peugeot has made the 3.0-liter V6 twin-turbodiesel engine more drivable, as it now delivers greater torque at lower revs. Because of regulations, the engine produces 20 horsepower less than before, but the power is now accessible from further down the rev range.
As for the suspension, further work has been done on the geometry and dampers while the improvement of the air conditioning system will help drivers perform at a higher level.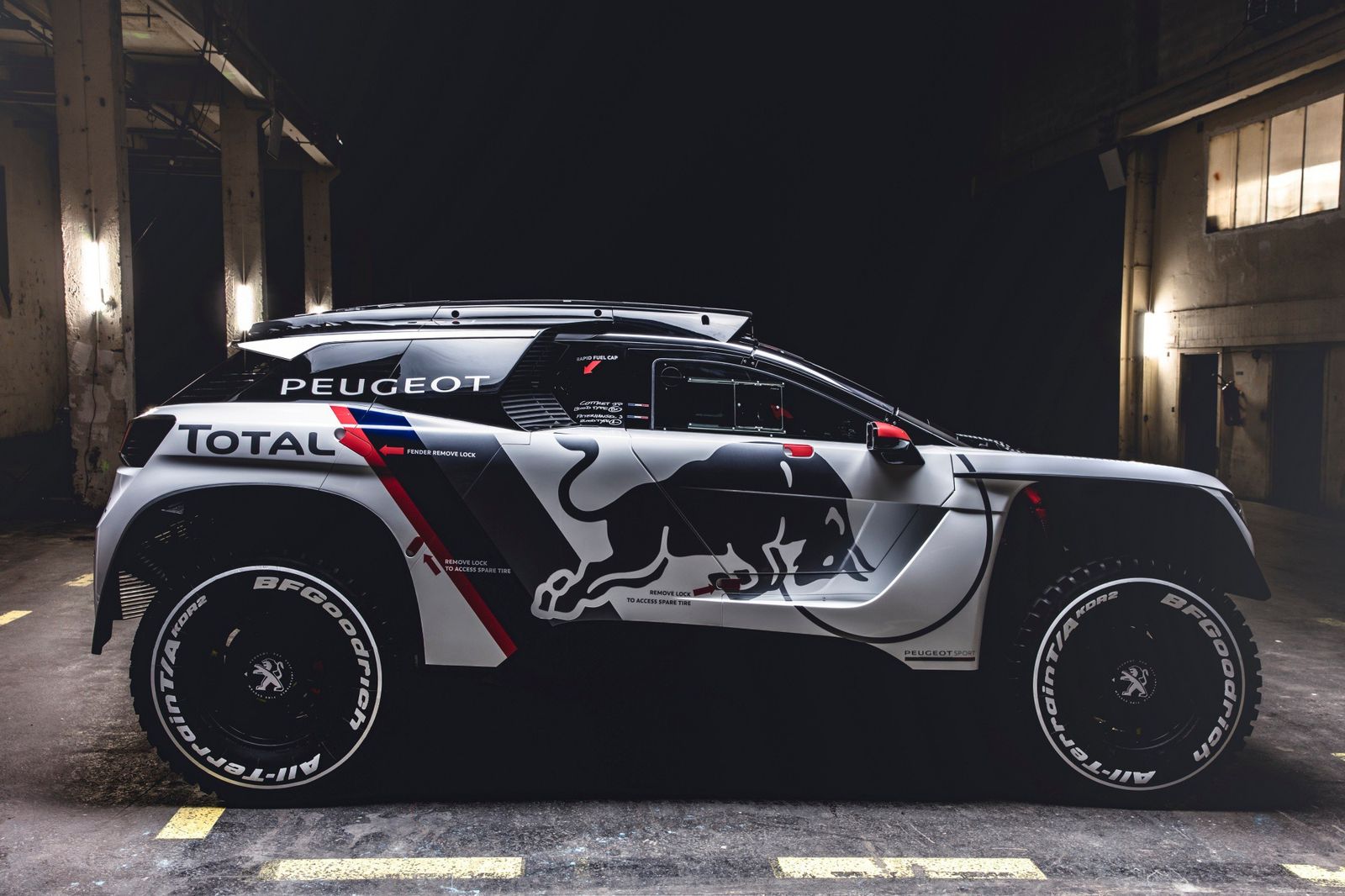 Obviously, Peugeot's goal with the 3008 DKR is to win the Dakar for the sixth time in its history. For that, the team relies on the most successful driver lineup in the world which includes Stéphane Peterhansel, Carlos Sainz, Sébastien Loeb and Cyril Despres.
The 3008 DKR's racing debut will take place during Morocco's Rally (October 3-7), with Carlos Sainz behind the steering wheel.