Piccolino Fiat 500 tries to be a Porsche, fails horribly
Today's lesson: not any rear-engine car can be a Porsche
There's a passage in Mary Shelley's Frankenstein where the creator and the creation engage in a discussion about whether there should also be a female fiend for, you know, sharing sympathies. Dr. Frankenstein completely refuses the idea, and the answer he gets is "If I cannot inspire love, I will cause fear."
Our guess is that's exactly what happened here: a cute Fiat 500 was transformed into what seems to look like a Porsche 911 designed by Mr. Frankenstein Greek cousin.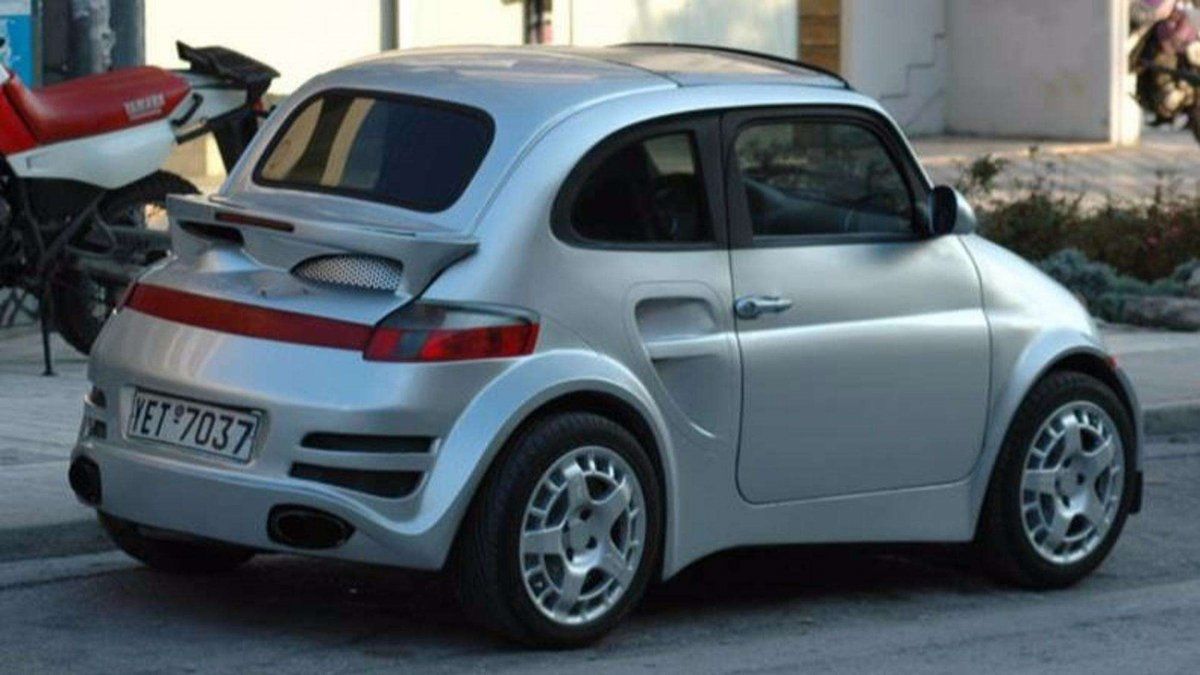 Not much info about the car, not that you'd actually want to know what lurks under this car's skin, and over its rear axle. What we do know is what we see (despite our constant eyesore): this creation's inspiration source is a 996 Porsche 911.
I didn't ever think for a second that I'll say this but, given the circumstances, it really sounds like a good alternative: rather than driving around that thing I would prefer a Kama Sutra-themed Fiat 500.
It's even sadder to think that this skin hides — for as much as we can tell — a classic Fiat 500 which is, literally, a work of art.
via Motor1