Pikes Peak-winning Bentley Bentayga W12 spawns limited edition model
Race on Sunday, sell on Monday
VW's ID R electric racer may have won overall victory at this year's Pikes Peak hillclimb, but it wasn't the only VW Group car to break a record.
A Bentley Bentayga W12 also entered the race and managed to shatter the record for production SUVs. Driven by two-time Pikes Peak champion Rhys Millen, the near-production specification Bentayga W12 completed the 12.42-mile (19.98-km) course in just 10 minutes and 49.9 seconds with an average speed of 66.5 mph (107 km/h), shaving nearly two minutes off the previous record in the process.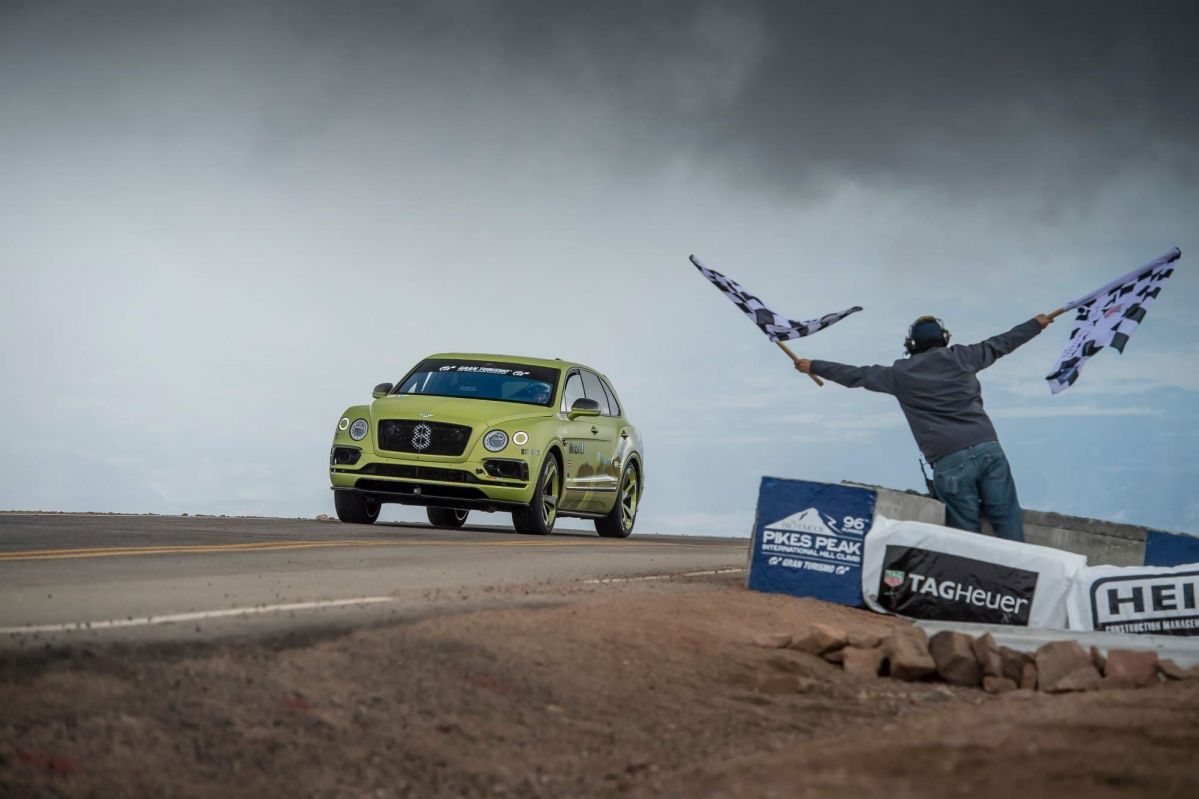 Remarkably, the Bentayga W12 was largely in stock specification, with only minimal changes made to comply with the rules. It packed racing seats at the front and no seats at all at the rear, a roll cage and a fire suppression system. The stock tires were replaced with rubber from Pirelli's DOT-marked range, and a production-spec Akrapovic sports exhaust was fitted.
To celebrate the Bentayga W12's achievement at Pikes Peak, Bentley will release a limited edition model that will emulate the looks of the record-setting vehicle.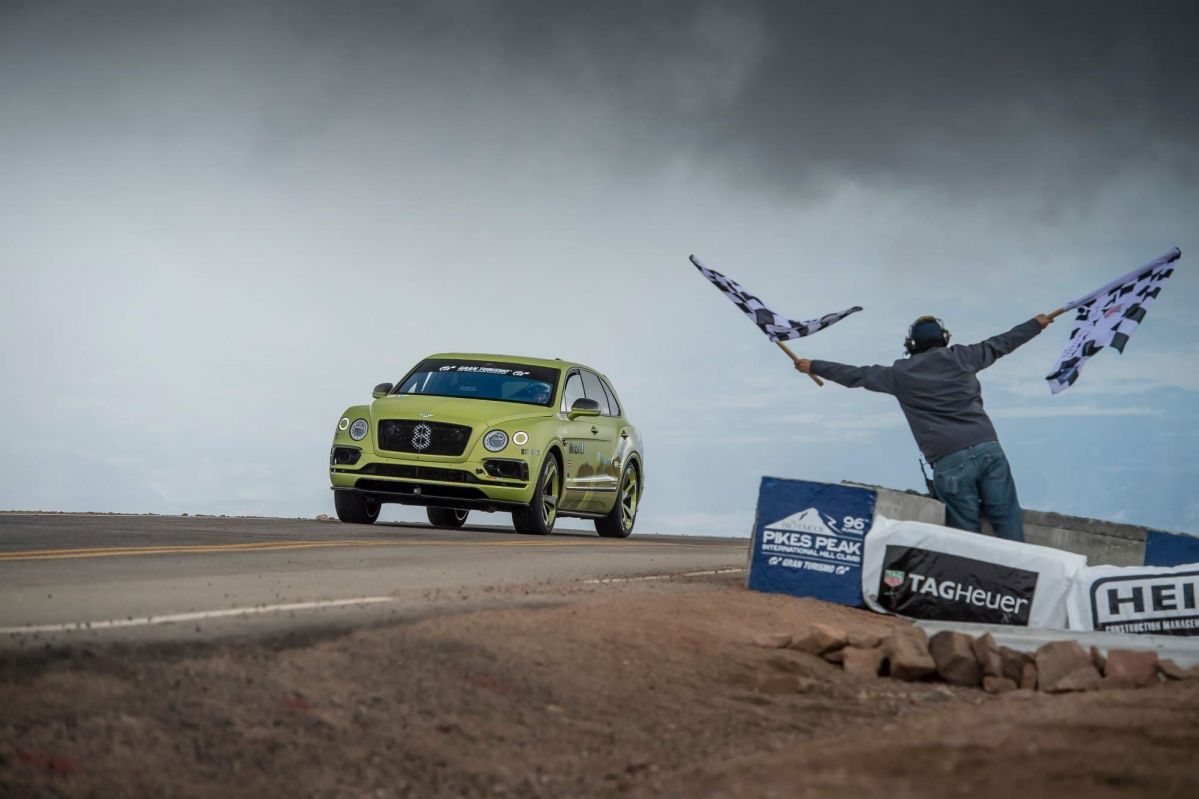 Strictly limited to just ten units, the Pikes Peak Bentayga is created and handcrafted by Mulliner, with the bespoke division offering it in two exterior paints: deep Beluga black or Radium. The wheels are 22-inch alloys in a bespoke two-tone finish of Beluga with radium accents, with other exterior updates including the Black Specification, which replaces all chrome trim with gloss black components and adds a carbon fiber splitter, side skirts, diffuser, and rear spoiler. Finally, a Pikes Peak motif can be found on the front fenders.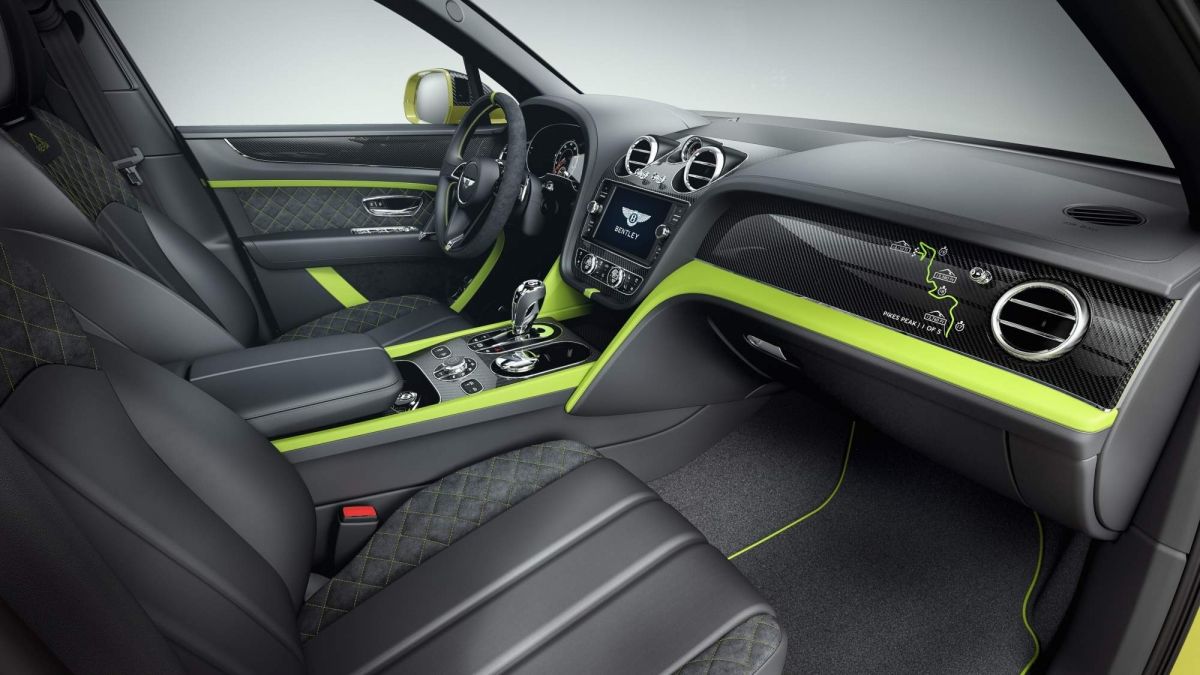 Inside, the limited-run Bentayga combines Key Lime accents with Beluga leather, Alcantara inserts, and technical Eliade cloth. Rounding off the interior upgrades are a Pikes Peak logo on the carbon fiber fascia facing the front passenger, and numbered Pikes Peak tread plates.
The mechanical part is identical to the Pikes Peak racer and consists of a 6.0-liter twin-turbo W12 engine rated at 600 bhp (608 hp) and 900 Nm (664 lb-ft) and mated to a ZF eight-speed automatic transmission and a permanent four-wheel-drive system. The car also features the Bentayga Sports Exhaust and Touring Specification pack.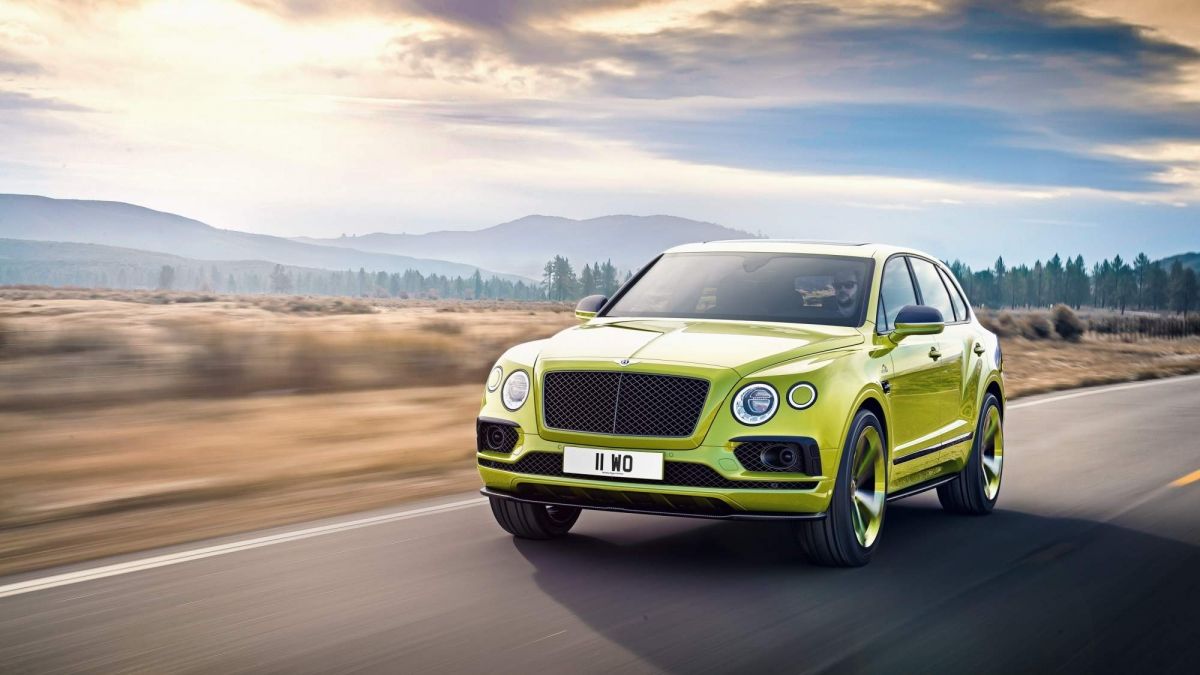 The limited edition Pikes Peak Bentayga will be available to order from August in United States and Europe.
READ MORE: Our in-depth review of the 2017 Bentley Bentayga W12