For when you need to go fast off the beaten path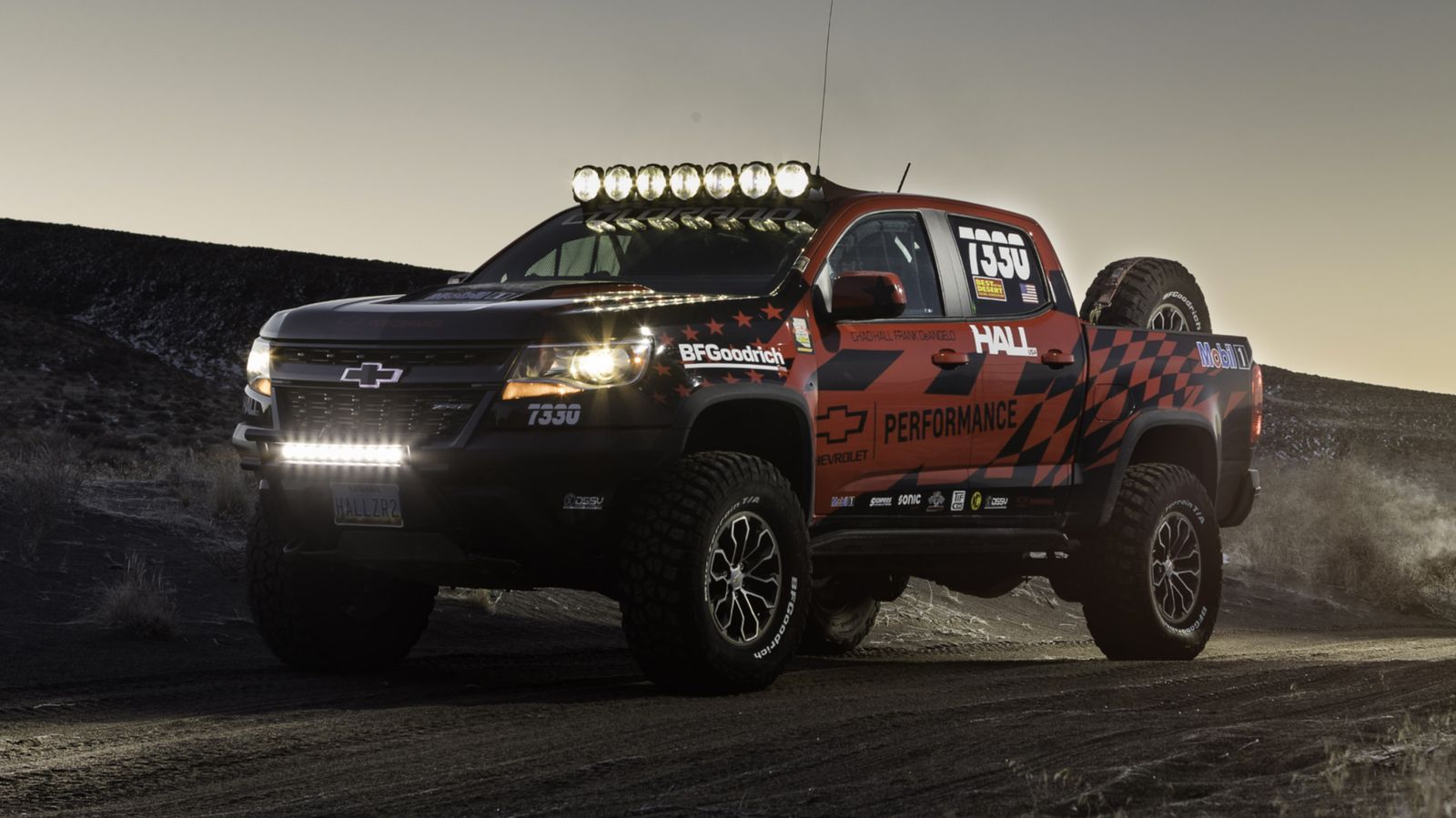 Chevrolet Performance can now provide customers with 15 new components that promise to take the Colorado ZR2's desert running abilities to "professional levels."
The parts have been developed and tested over two years and 10,000 miles of off-road racing, says Chevrolet's press blurb. In creating them, Chevrolet Performance joined efforts with Multimatic and Hall Racing.
Now, although the Colorado ZR2 is by itself a fine-tuned off-road machine compared to the standard Colorado in almost every department, these new bits and bobs come as a further enhancer of the pickup truck's abilities off the beaten path.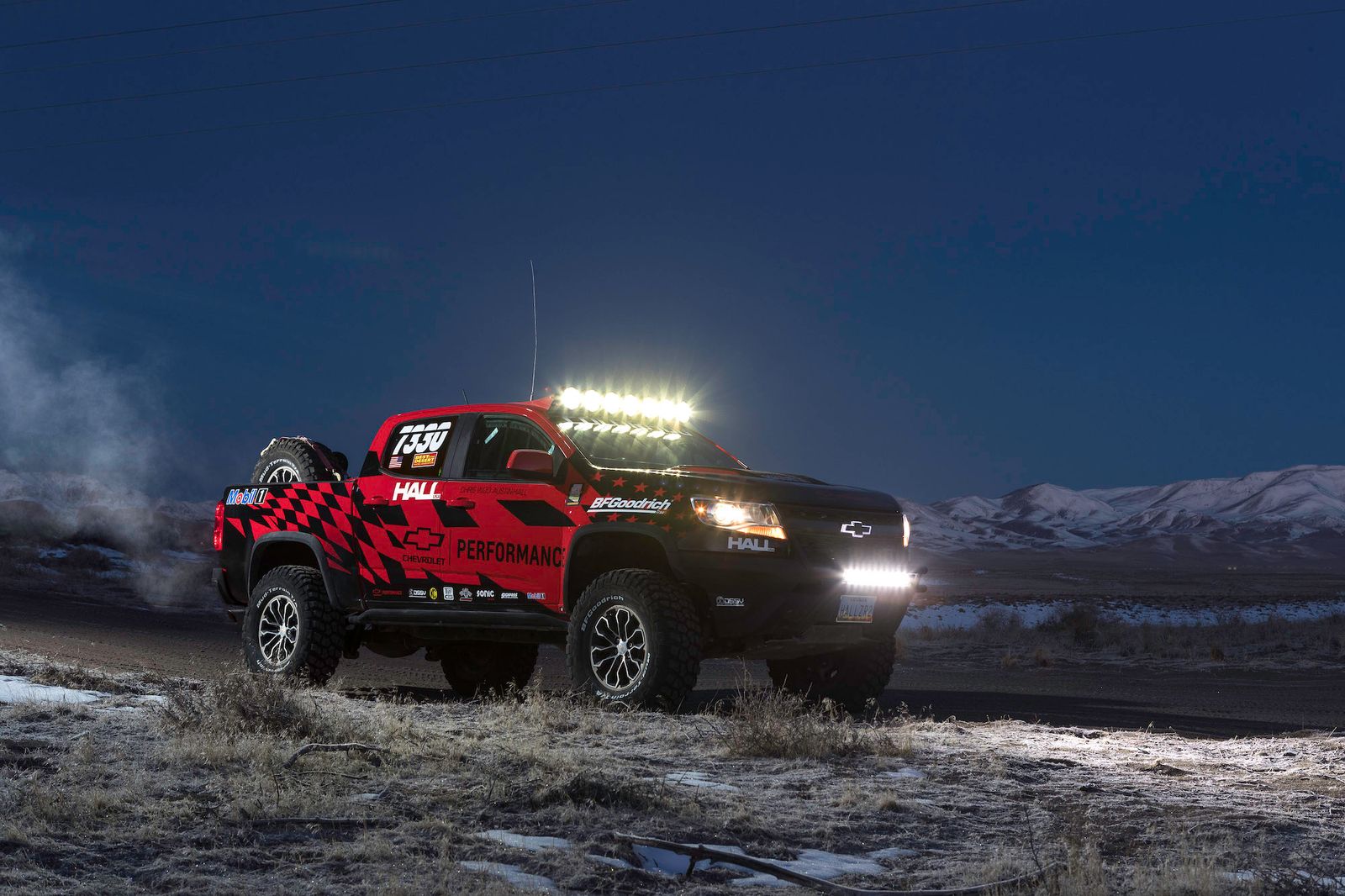 For example, you can select the 1-inch suspension lift system and a 1.5-inch Body Lift setup on top of the ZR2's factory ride height.
What's more, Chevrolet is also offering Multimatic DSSV dampers ($4,187 for the front setup, $4,000 for the rear one) that increase suspension travel by up to 15 percent up front and 10 percent at the rear.
You can check out the full part list here, as well as pricing for each component.
Chevrolet says the parts will go on sale "between now and early 2019" and can be ordered either individually or as a complete package.