A clash of heavy-weight muscles: Germany vs America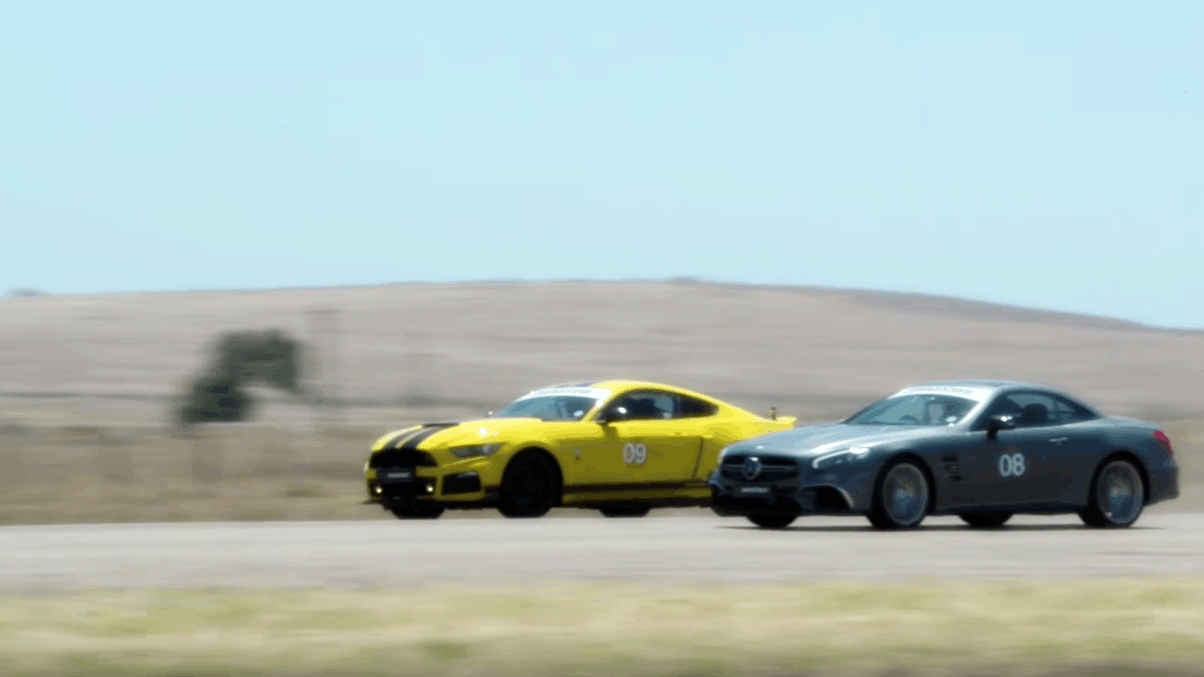 The Australian edition of CAR Magazine brought together two fine samples of muscles for a good 'ol drag race.
One of them is the posh, $220k Mercedes-AMG SL65, powered by a 6.0-liter V12 with 621 hp (630 PS) and a whopping 737 lb-ft (1,000 Nm). As a fun fact, the German roadster is about four times more expensive than its rival.
In the opposite corner, we have a Stage 3 Roush Mustang whose 5.0-liter V8 gained as much as 670 hp (680 PS) and 545 lb-ft (739 Nm) thanks to a healthy supercharging intervention.
Besides being short on power, the pompous SL65 also has the weight handicap — some 480 extra pounds (220 kg) over the 'Stang. But, as this example teaches us, favorable figures do not necessarily seal a race's outcome.