Polestar 1 hybrid kicks it winter-style in first dynamic test
More testing to follow for the performance hybrid
Northern Sweden was the designated place for Polestar to put its hybrid sportscar through its paces.
Testing around the Arctic Circle in temperatures as low as -28 degrees Celsius lasted for two weeks, during which engineers had a close look at how the Polestar 1's drivetrain and batteries work under extreme cold.
Although usually such a testing ground provides excellent conditions for tweaking a car's driving dynamics, steering and suspension performance, Polestar focused on the vehicle's torque vectoring setup as permitted by its two electric motors.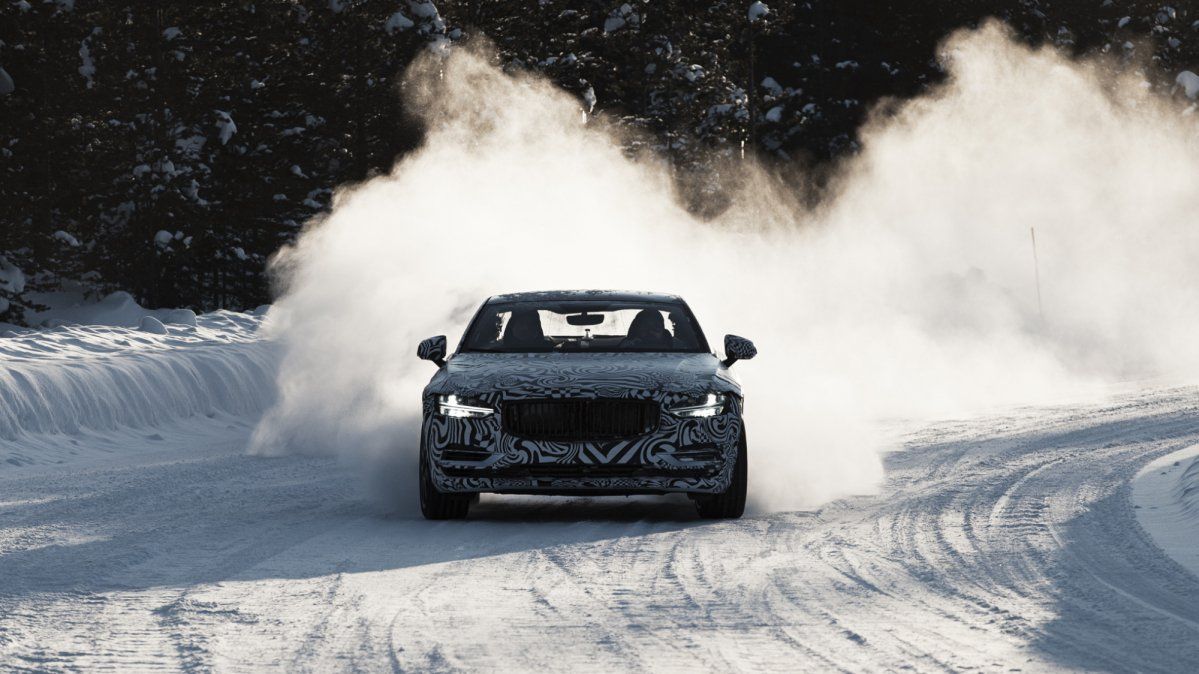 Together with a 2-liter supercharged and turbocharged ICE, the two units (which sit on the rear axle) produce 600 hp and 1,000 Nm (738 lb-ft) of torque.
The low-grip conditions also allowed Polestar engineers to tweak the hybrid's chassis balance thanks to input coming from the carmaker's test drivers.
"Besides being very happy with the balance of the chassis, they [test drivers] are particularly excited about the torque vectoring. We are now very confident about how this enhances the Polestar 1's cornering responsiveness and accuracy. This is a driver's car," said Thomas Ingenlath, CEO of Polestar.
The Polestar 1 will continue to undergo various tests throughout 2018 and is scheduled to make an appearance at the incoming Auto China 2018 in Beijing.
READ MORE: You can pre-order your Polestar 1 now for $2,500 or €2,500