To be followed by Polestar 1, 2, and 3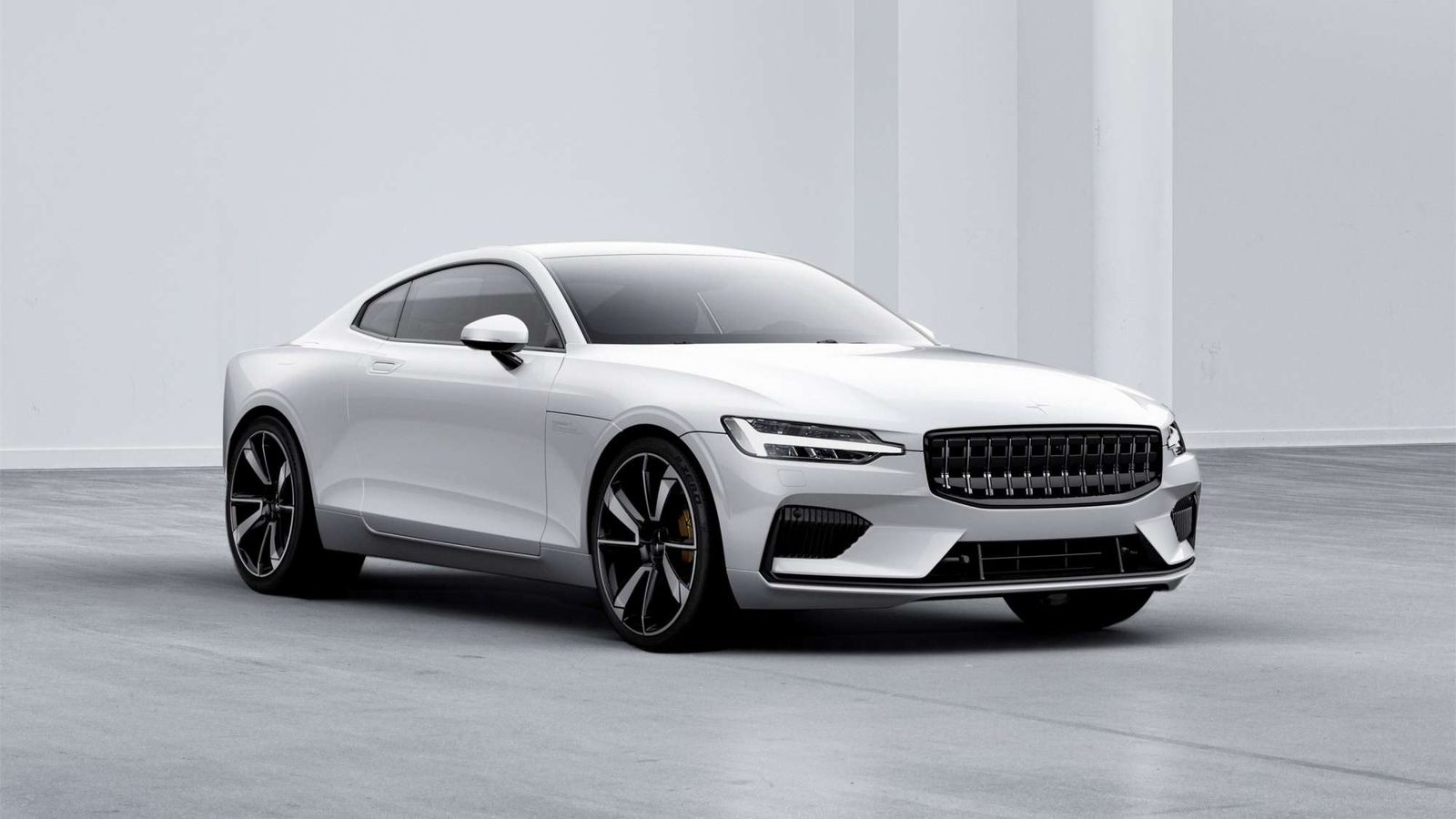 Earlier this year, Volvo confirmed Polestar as its standalone electrification-tasked division and today it reaps the first fruit: meet the electrified, 600 hp Polestar 1 GT.
The Polestar 1 is set to roll off the production line in mid-2019 with a very potent hybrid powertrain and become the halo model for the newly-born brand. Polestar envisioned their first offspring as a 2+2 coupé that's capable of traveling 150 km (93 miles) relying solely on electricity.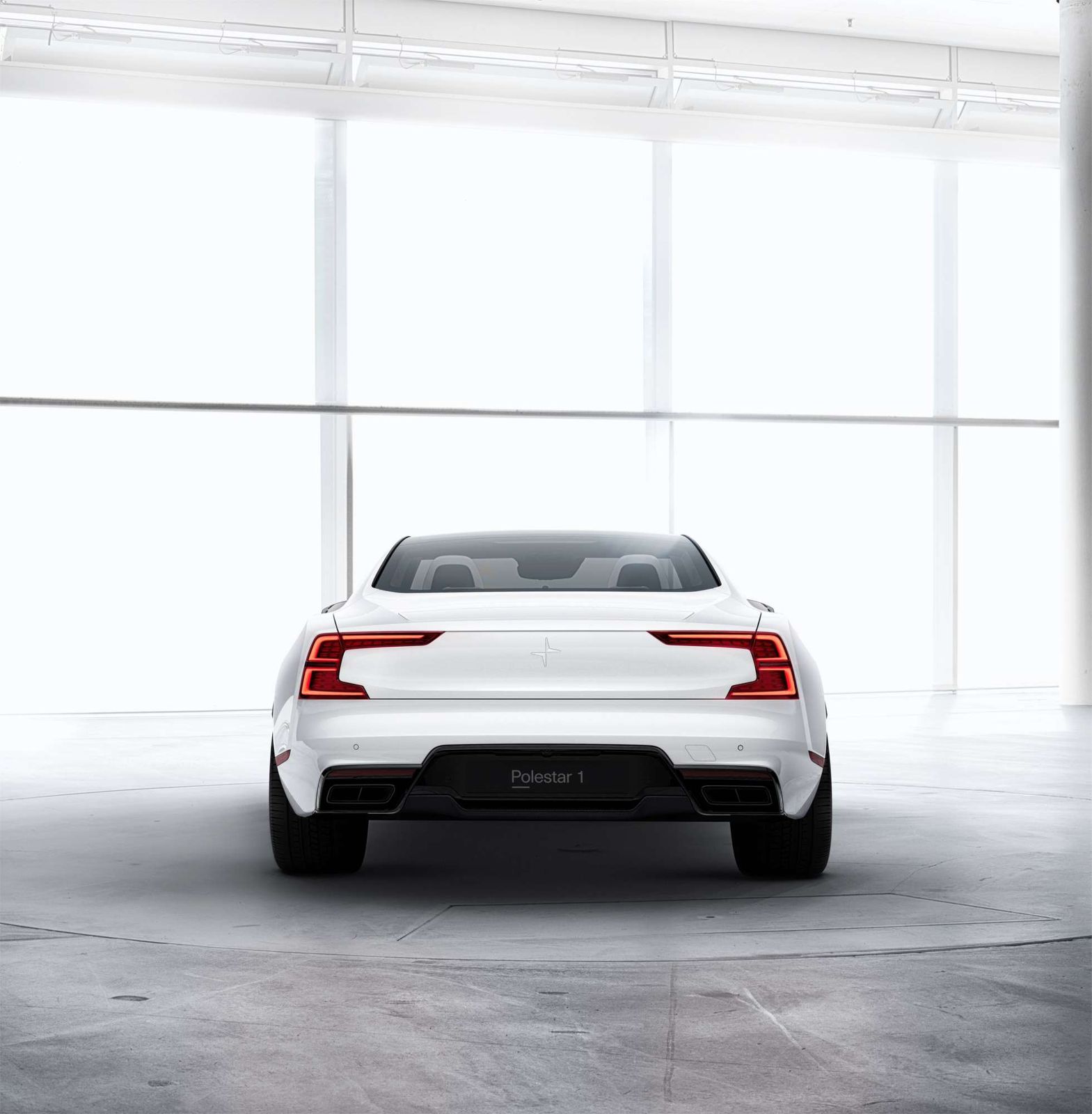 According to Car and Driver, the gran turismo's powertrain is made of an ICE (internal combustion engine) unit – a 2.0-liter supercharged and turbocharged l-4 engine that sends grunt to the front axle – and a pair of electric motors spinning the rear wheels. Torque vectoring is also part of the equation.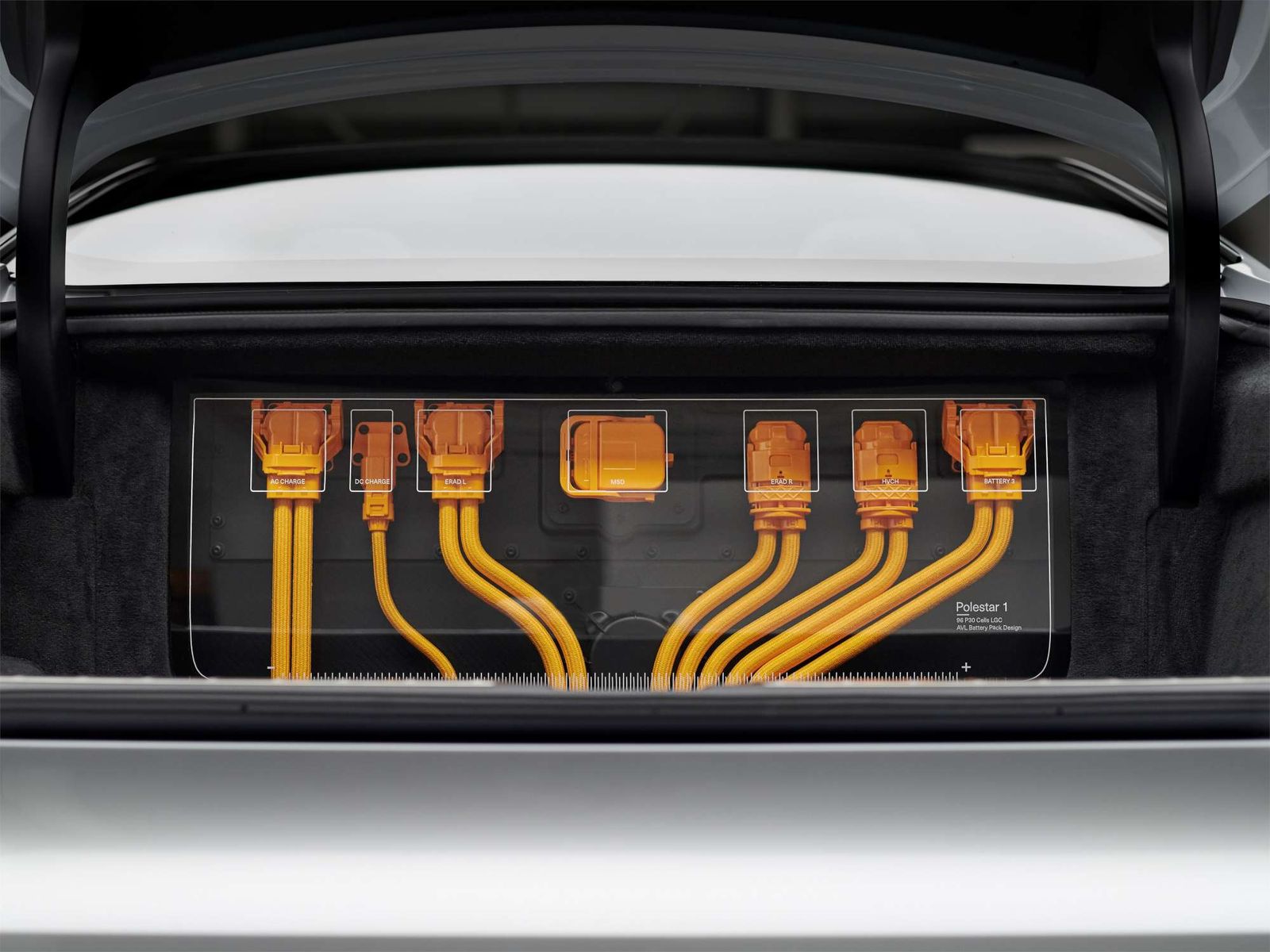 Overall power output stands at 600 hp and 738 lb-ft (roughly 1,000 Nm) of twist and the car's underpinnings include Öhlins shocks and performance brakes with six-piston calipers. Polestar 1 also uses a carbon-fiber body said to cut weight, provide a low center of gravity and increase torsional rigidity by 45%.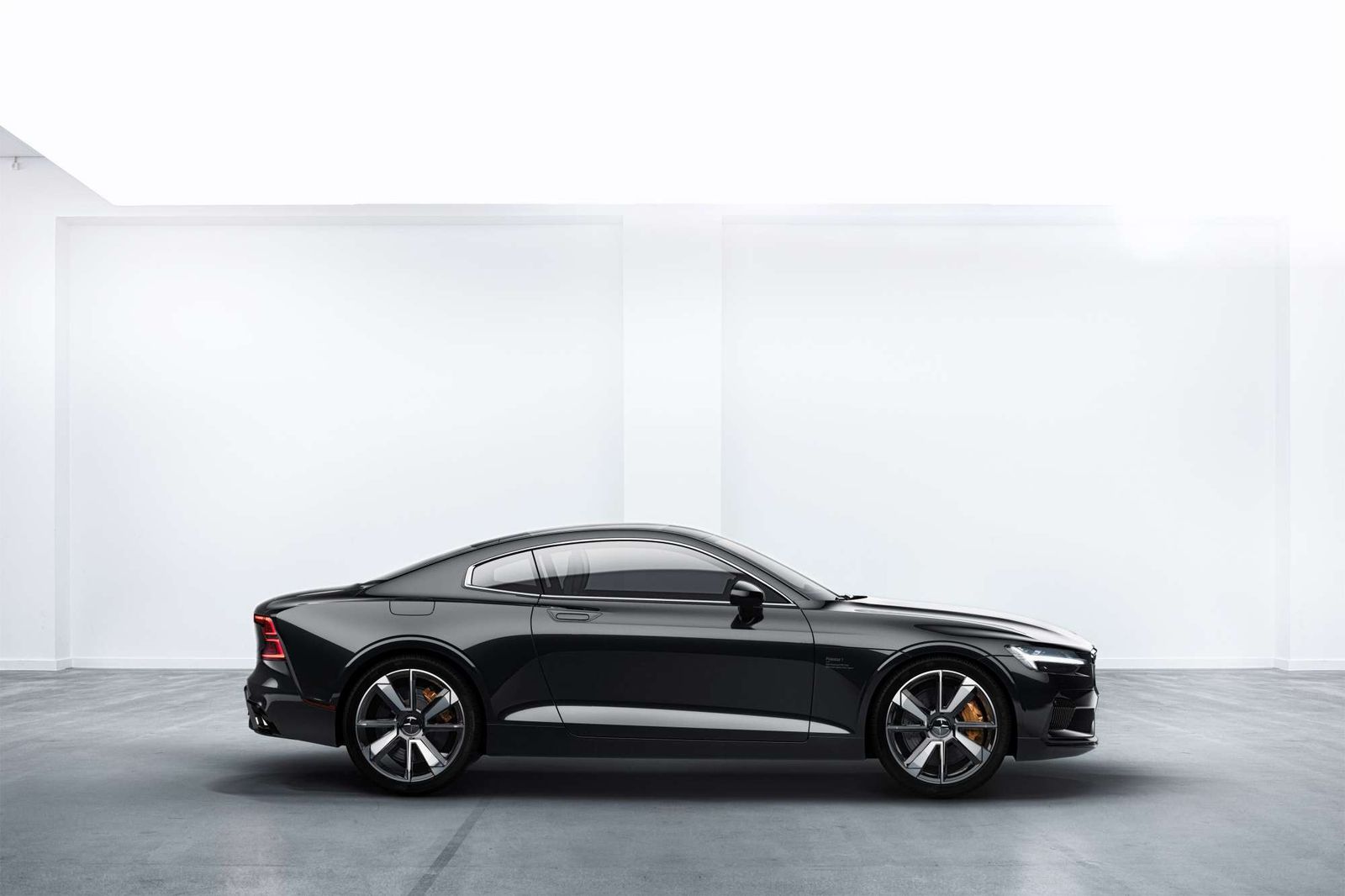 Platform-wise, the Polestar 1 sits on the same SPA architecture as Volvo's S90, V90 and XC90 SUV, but trimmed (12.6 inches/320.4 mm were lopped off the wheelbase which now stretches to 177.2 inches/4,501 mm) to fit the proportions imposed by the car's purpose.
Production should kick off in mid-2018 in China, at the currently-under-construction Polestar Production Center in Chengdu.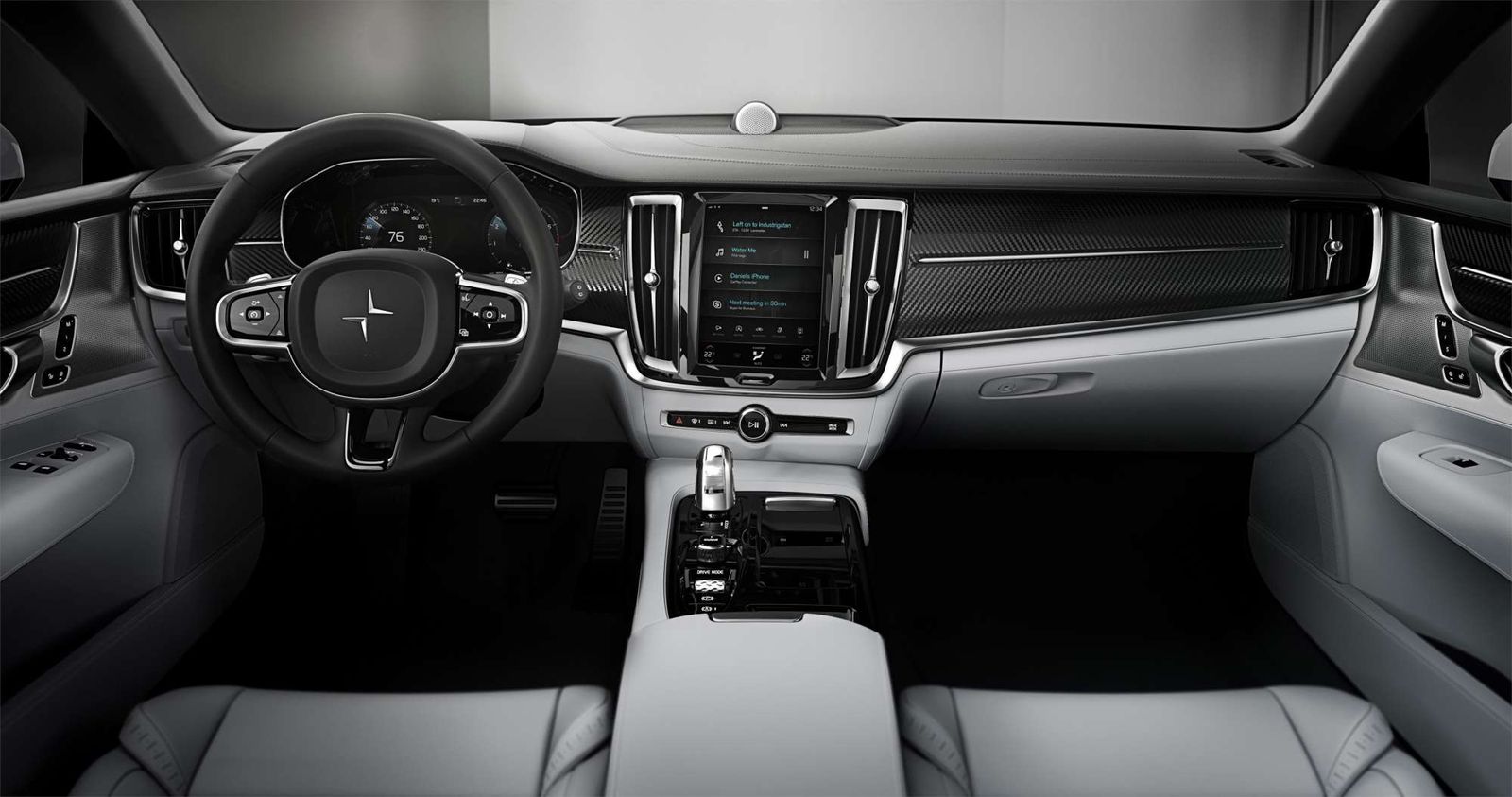 However, there's more to follow. Polestar 2 BEV (battery electric vehicle) is on its way (with production start scheduled for 2019) to challenge the Tesla Model 3. Later on, Polestar will launch the Polestar 3, which is, of course, an SUV-bodied electric car.