Porsche Cayman GT4 Clubsport prototype to go rallying in Germany this month
The study may preview a 718 Cayman GT4 Clubsport-based production rally car
The words "Cayman GT4 Clubsport" are enough to catch the attention of any Porsche enthusiast, but unfortunately, they designate a track-only race car that's out of reach for most mortals.
However, we may see more of the Cayman GT4 Clubsport as Porsche is testing the waters for a rally version.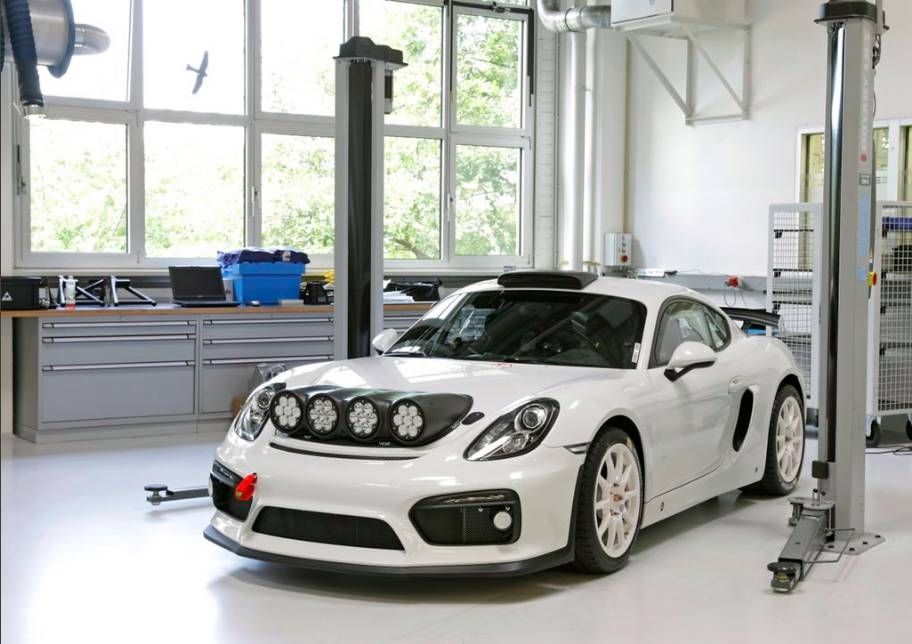 Proof comes from Porsche Motorsport itself, which posted a series of photos on Twitter with the Cayman GT4 Clubsport rally car, announcing that it's just a concept for now. It will have its debut at WRC's ADAC Rallye Deutschland (August 16-19) as a course car, with 2018 Pikes Peak winner Romain Dumas behind the wheel.
Porsche intends to "collect feedback from the rallye scene" with the Cayman GT4 Clubsport prototype, which could morph into a rally car for the FIA R-GT category. Porsche doesn't confirm it yet, but says that a decision "if a similar car based on a future model could be developed will be made later in the year."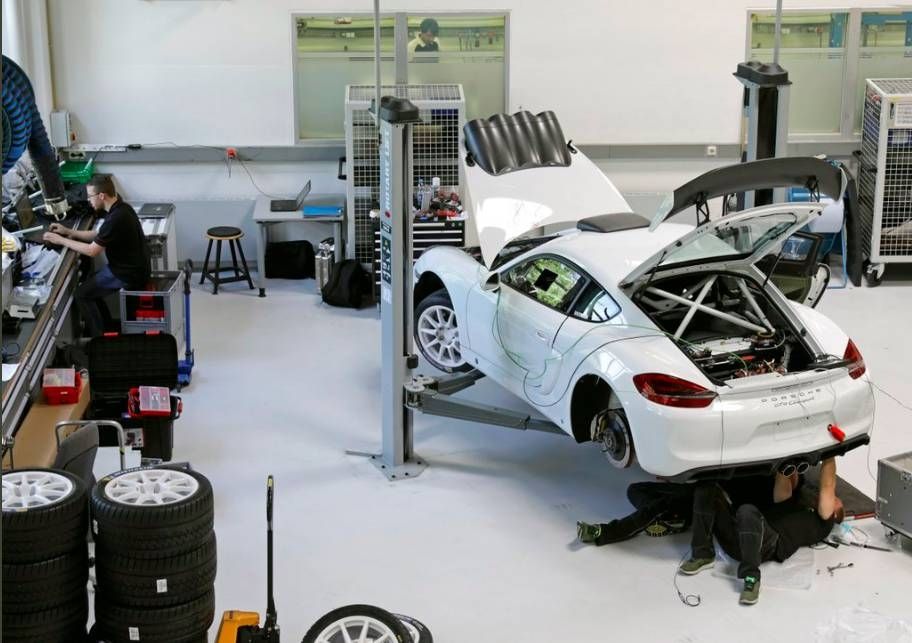 Porsche didn't offer any other details about the car but said the Cayman GT4 Clubsport rally car concept has 385 horsepower, which is the same power as the namesake race car which features a 3.8-liter flat-six mated to a race-optimized six-speed PDK that drives the rear wheels.
One thing is certain, however: the Cayman GT4 Clubsport looks cool in rally apparel as well, gaining a set of LED rally lights on the hood, a roof scoop, skid plates for underbody protection, as well as OMP nylon tow loops at both ends.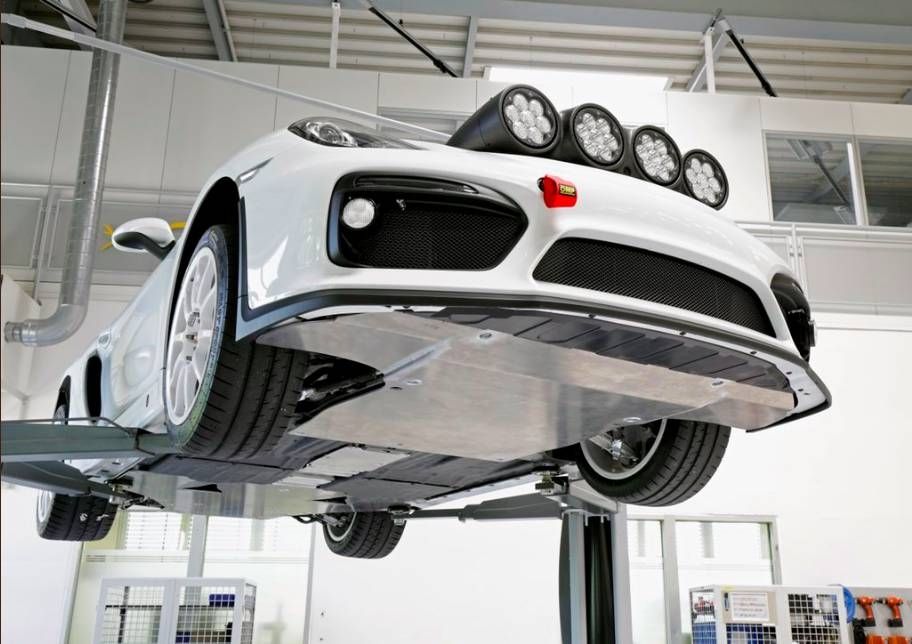 READ MORE: 2019 Porsche 718 Cayman GT4 is almost ready to debut