Porsche mesmerizes us with this E-Performance video
120 years ago, Ferdinand Porsche built his first vehicle. It was an electric car
Porsche may very well be 87 years old as a company, and its 70-year sports cars history is even shorter, but its founder's involvement with electric mobility is far older than this.
Only a car history buff may know that Ferdinand Porsche's first car was actually an electric one (the Egger-Lohner "Toujours Contente" in 1898), or that he was the first to design an electric hub motor (incorporated within the wheel and driving it). In 1901, he designed the Lohner-Porsche Mixte Hybrid car, in which he put a Daimler internal combustion engine, a generator and two or four wheel hub motors - the first petroleum-electric car ever made!
The Lohner-Porsche hybrid had a maximum speed of 56 km/h, won a rally and established several speed records with updated versions
Of course, electric and hybrid cars were soon sidelined for petrol-based ones. 110 years had to pass until Porsche's company went to the market with a hybrid car of its own making, the 2010 Porsche Cayenne S Hybrid. Since then, several high-powered, yet low-consumption models hit the street, some of them being benchmarks for the whole industry (read our review of the unbelievable Porsche Panamera Turbo S E-Hybrid Sport Turismo here).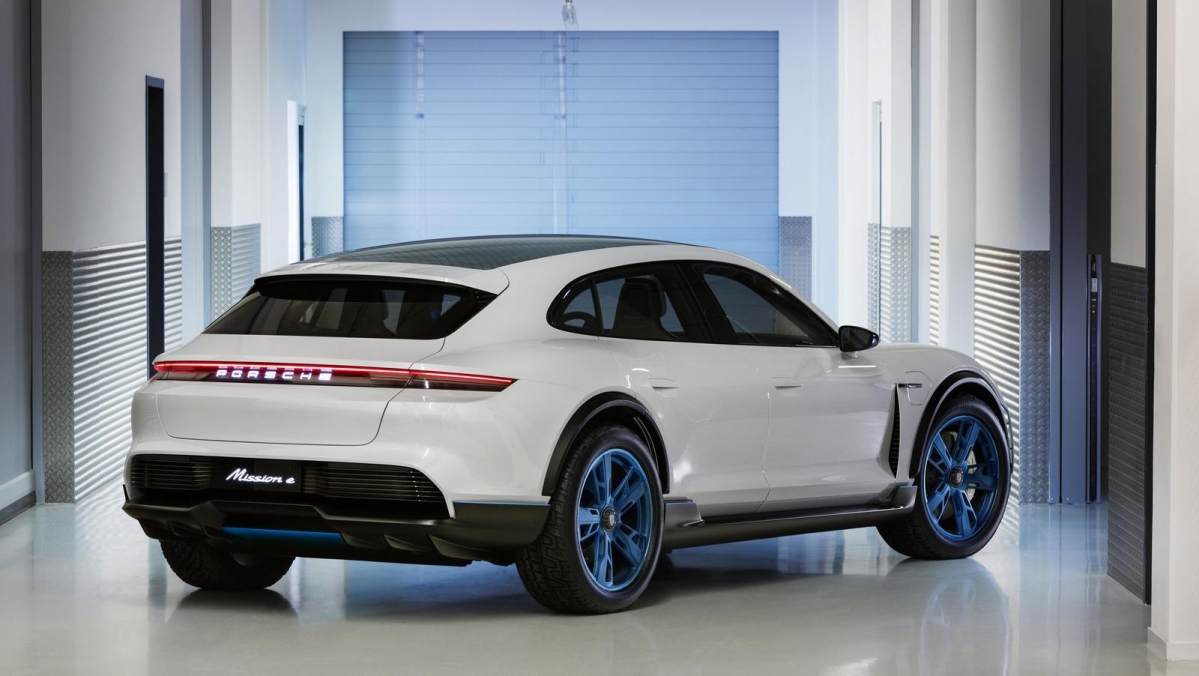 Porsche Mission E concept will spawn the company's first 100% electric vehicle in several body forms - crossover, coupe, convertible etc.
Now, Porsche prepares a complete electrification of its range, and it will start with a car based on the Porsche Mission E concept. It already started to prepare us for its E-Performace cars with emotional videos like this one. Porsche knows how to make inspirational videos!
Yeah, even if the internal combustion engine is not dead yet, its days are numbered. Let's hope Porsche's passion will permeate everything they'll do in the next 110 years as well.
SEE MORE: Porsche says the Mission E Cross Turismo will be a capable off-roader