Ladies and gentlemen, this is the Mission E, Porsche's first all-electric four-seat concept car. And it's definitely a head turner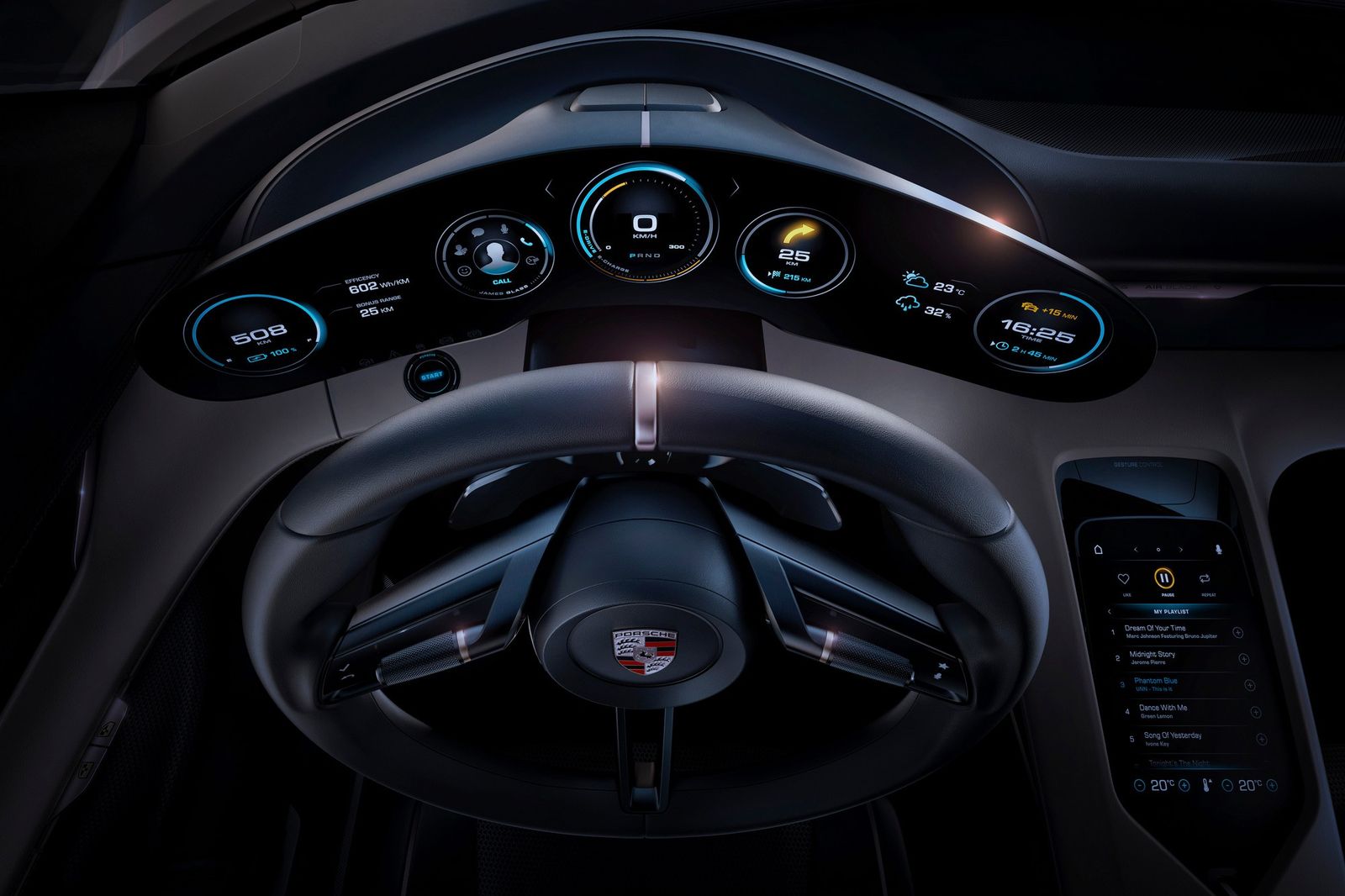 Porsche unveiled today what is probably the next great German luxury sedan. It's called the Mission E and it's Porsche's first all-electric four-seat concept car. If that makes you say "Whaaaa..?!", hang on a little and check out the pure facts, because they're amazing.
The concept, which was shown for the first time at the 2015 Frankfurt Motor Show, has a total power output of over 600 hp and a 0-100 km/h (62 mph) time of less than 3.5 seconds. Also, the 0-200 km/h (124 mph) sprint takes just under 12 seconds. And if that's not impressive, maybe the beautiful futuristic mashup between a Panamera and a 918 Spyder will make you interested. Oh, and let's not forget about the pillarless suicide doors.
All that power comes from two permanent magnet synchronous motors (PMSM), similar to those used in the 919 Hybrid that won this year's 24 hours Le Mans race. The twin motors form an on-demand electric all-wheel drive system with Porsche Torque Vectoring, which automatically sends power to the wheel that needs it most.
And now the part where you expect to read about terrible range anxiety and huge charging times for the battery. Well, I have to disappoint you, because the engineers over at Porsche managed to squeeze over 500 km (310 miles) of range out of a full battery, and as if that's not enough, the Germans say that you can fill up to 80% of the battery in less than 15 minutes. And that's how much you usually wait for a pizza to be ready, so yes, it's impressive.
The magic behind all this is a new 800-volt electrical system which, compared to today's ordinary 400-volt systems used in electric cars, offers the benefits of shorter charging times and lower curb weight, according to Porsche.
During driving, recharging is done automatically when decelerating and braking, and when you get home you could use the power cord or, if you wish, the wireless inductive charging system.
The battery is mounted low, in the car's underbody, and runs the whole length between the front and rear axles. Also, because lightness is important, the body is made from a mix of aluminum, steel and carbon fiber reinforced polymer, while the wheels (21-inch in front and 22-inch at the rear) are made of carbon.
Inside, there is seating for four, and the entire dashboard is full of tech, starting with the OLED screens and finishing with the holographic display with touch-free gesture control. Yes, you read that right – the Mission E has holograms.