Porsche Mission E is one step closer to series production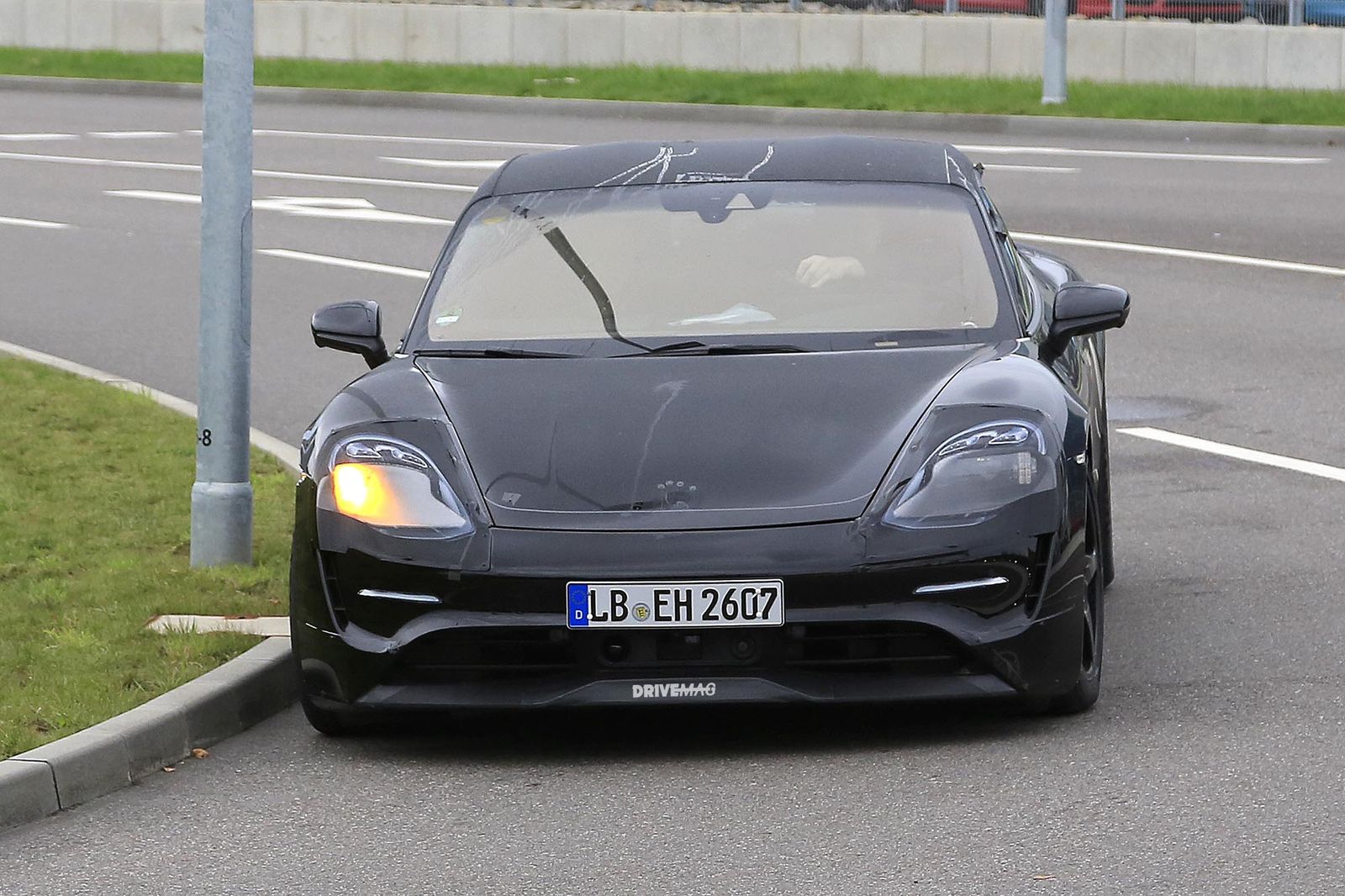 Porsche will build its Mission E all-electric sedan – and has now started testing the real prototypes complete with tailpipes to hide its true EV intentions.
Our spies caught the car performing at Porsche's test base in Weissach in Germany. The Mission E, first introduced as a concept at the 2015 Frankfort Motor Show, is Porsche's first real step towards an all-electric vehicle in its lineup.
The Mission E will be marketed as a Tesla Model S rival, complete with a battery pack that will reportedly hold more than 530 kilometers. It is said to accelerate from 0-100 km/h in 3.5 seconds, and onto 200 km/h in under 12 seconds. It will also be able to recharge 80 percent of its driving range in 15 minutes thanks to the use of an 800V system, rather than the 400V system used on today's electric cars.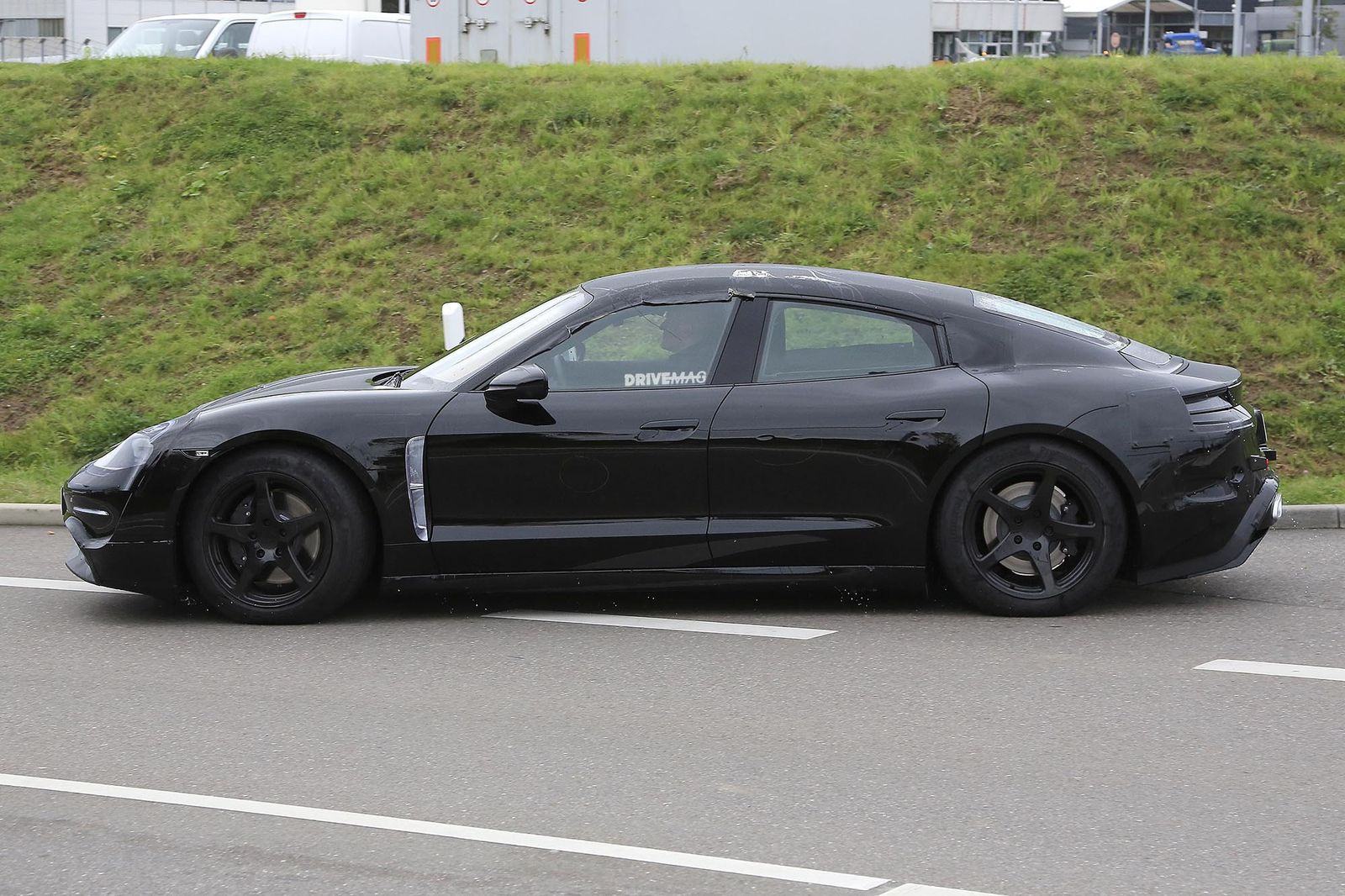 Porsche claims that they are a front-runner in introducing the 800V system, though it will require a special 800V charge port to achieve those remarkable recharging times. The magic behind all this is a new 800-volt electrical system which, compared to today's ordinary 400-volt systems used in electric cars, offers the benefits of shorter charging times and lower curb weight, according to Porsche.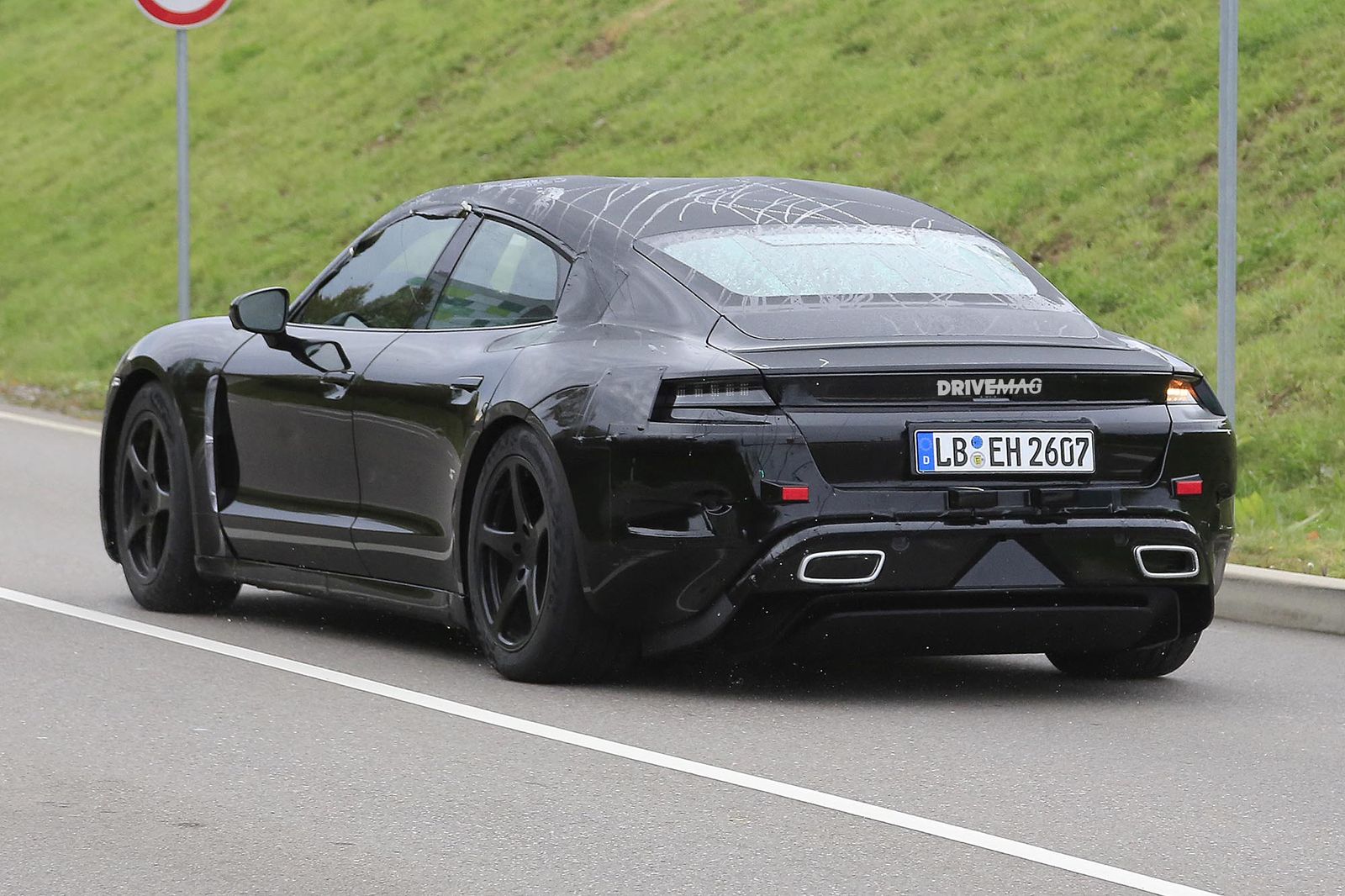 During driving, recharging is done automatically when decelerating and braking, and when you get home you could use the power cord or if you wish, the wireless inductive charging system.