Porsche Panamera to Plug Into Paris Motor Show with Efficient and Lightning-Fast 4 E-Hybrid Version
Now that's an eco car for driving enthusiasts
Porsche will bring a mighty plug-in hybrid version of the all-new Panamera at the Paris Motor Show.
Called the Panamera 4 E-Hybrid, it combines a 2.9-liter V6 biturbo gasoline engine rated at 330 PS (326 hp) and 450 Nm (332 lb-ft) of torque with an electric motor that delivers 100 kW (134 hp) and 400 Nm (295 lb-ft) of torque.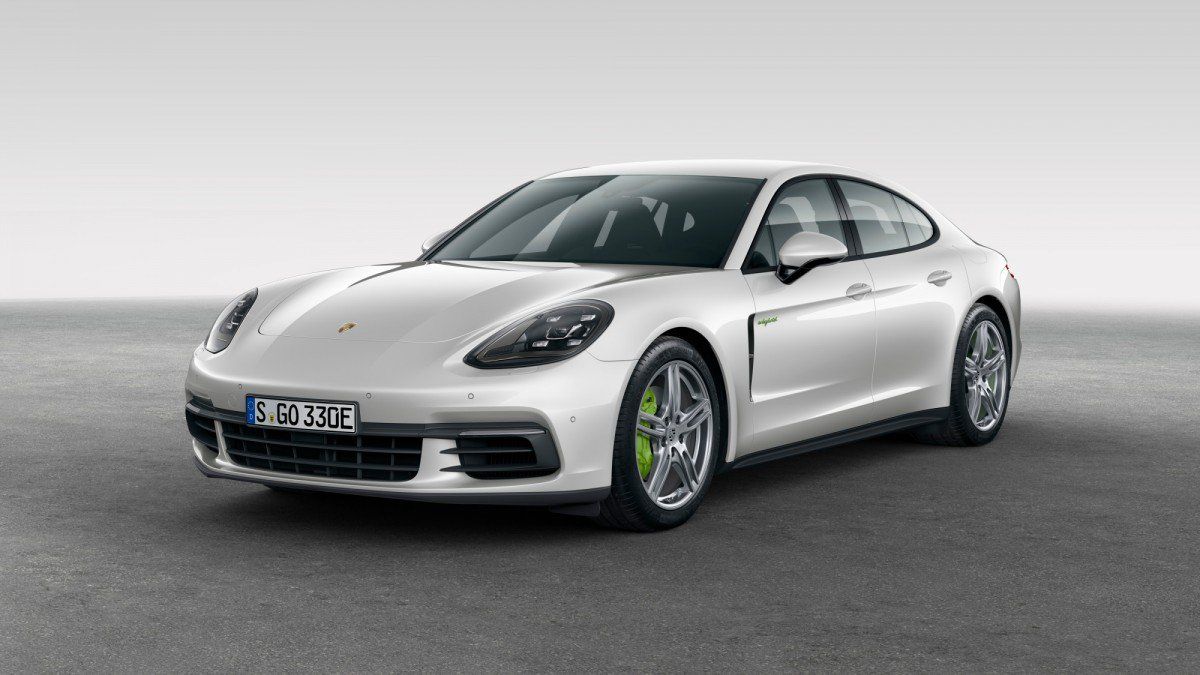 Needless to say, these two work together to bring some impressive performance. The Panamera 4 E-Hybrid sprints from 0 to 100 km/h in 4.6 seconds and reaches a top speed of 278 km/h (173 mph). The Panamera 4 E-Hybrid features a new eight-speed PDK transmission that sends torque to all four wheels while a three-chamber air suspension is standard.
Besides its sports car character, the Panamera plug-in hybrid boasts some impressive efficiency figures. Porsche claims it's capable of a combined fuel consumption of 2.5 l/100 km (equivalent to 94 mpg US or 15.9 kWh/100 km) according to the New European Driving Cycle (NEDC) for plug-in hybrid models, with corresponding CO2 emissions 56 g/km.
That's partly due to the battery pack which has grown from 9.4 to 14.1 kWh while retaining the same weight. The high-voltage battery takes 5.8 hours to fully charge via a 230-V, 10-A connection while an optional 7.2 kW on-board charger and a 230-V, 32-A connection reduce charging time to 3.6 hours.
While in real life these figures will probably be impossible to achieve, the 4 E-Hybrid will clearly be the most economical gasoline-powered model in the Panamera lineup.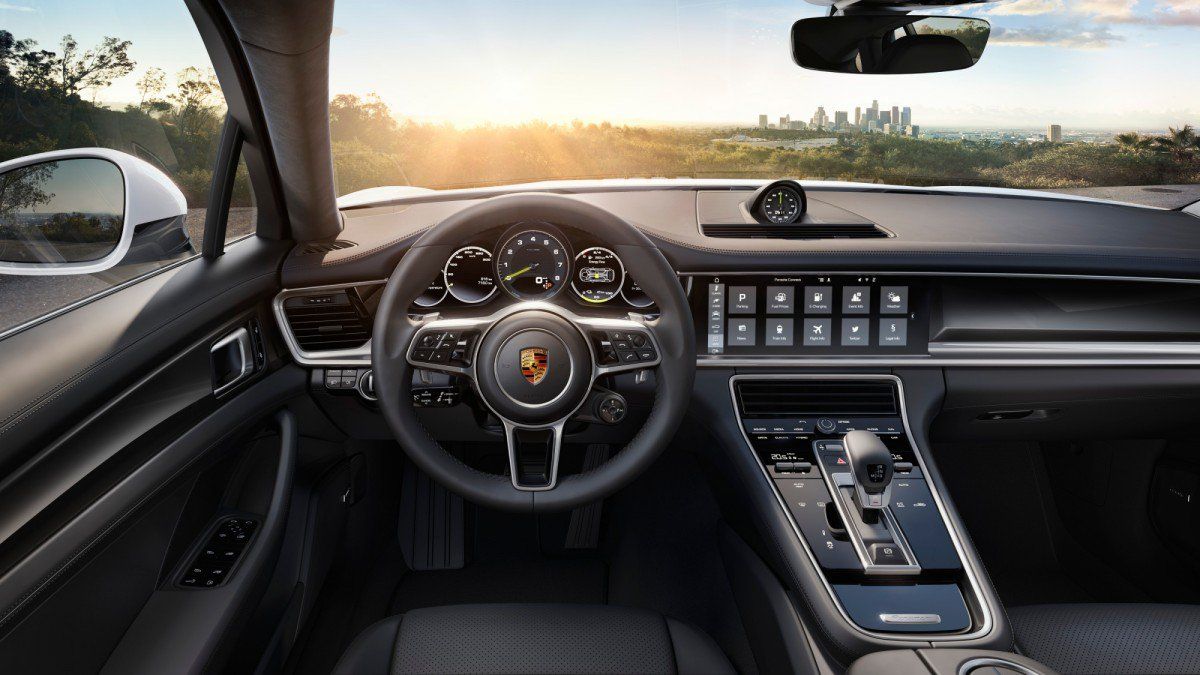 Unlike its predecessor, on which the pedal needed to be pressed at least 80 percent of the way down to unleash the additional power of the electric drive, the new model always starts in "E-Power" purely electric mode. It has an all-electric driving range of 50 km (31 miles) and a top speed of 140 km/h (87 mph).
Another standard features is the Sport Chrono package which allows the driver to switch between six driving modes: Sport, Sport Plus, E-Power, Hybrid Auto (electric and gasoline combined), E-Hold (conserves the battery level), and E-Charge (continuously charges the battery). Deliveries in Europe will start from mid-April with all other regions to follow in 2017.