Porsche Panamera Turbo S E-Hybrid just set six lap time records on six different tracks
Known as the single fastest luxury four-door hybrid sedan in the world
Porsche's shiniest hybrid car, the Panamera Turbo S E-Hybrid shows the world what's capable of: it set six lap time records on six FIA-approved tracks, proclaiming itself "the fastest luxury four-door hybrid sedan in the world." What do you mean by "there is no other car to fit that description?" Oh.
This corny publicity stunt may be a tired cliché, but the Panamera Turbo S E-Hybrid is no joke, that's for sure. Courtesy of a very potent hybrid setup, the Turbo S E-Hybrid boasts sports car performance and a fuel consumption that makes diesel cars redundant. It completes the 0-to-100 km/h (62 mph) sprint in just 3.4 seconds and stops accelerating once it hit 310 km/h (192 mph). And it promises a 2.9 l/100 km fuel consumption — or 81 imperial miles per gallon. Unlike the performance rating, the latest figure can hardly be achieved in real life. So let's focus on performance then, and detail the six-tracks-six-records stunt.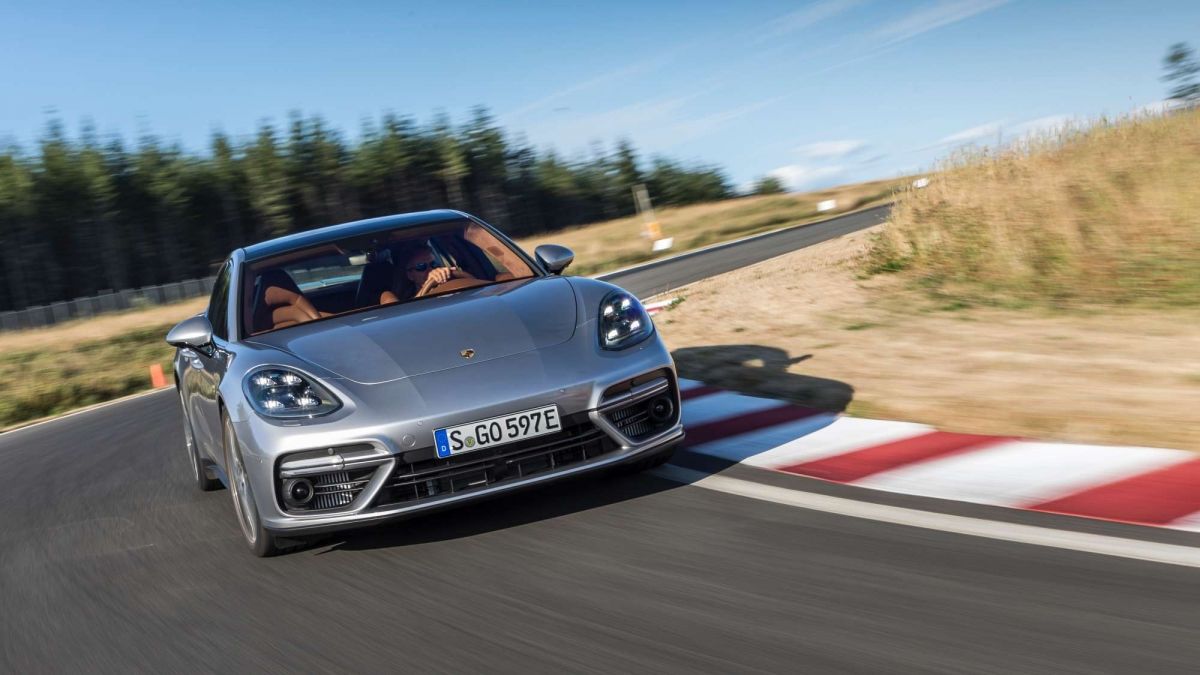 It involved one car (the most powerful Panamera of all times, which is the aforementioned Turbo S E-Hybrid), one driver (Porche Test and Development Driver Lars Kern) and six FIA-sanctioned race tracks: Bahrain International Circuit (Bahrain), Yas Marina Circuit (UAE), Kyalami Grand Prix Circuit (South Africa), Buddh International Circuit (India), Dubai Autodrome (UAE), and Losail International Circuit (Qatar).
As Porsche said it, the Panamera Turbo S E-Hybrid is a new benchmark for performance, so we did a bit of digging in order to compare its times against other cars that set records on the above-mentioned tracks. On the Bahrain International Circuit, Porsche's hybrid saloon completed a lap in 2:18:96, rendering it as quick as the 911 GT3 (991) who did it in 2:19:00. The Yas Marina Circuit was lapped in 2:31:79, and we couldn't find any other road-going car entry here; compared to Lewis Hamilton's fastest lap (1:38:75) in the F1 W07 Hybrid, it's way slower.
South Africa's Kyalami Grand Prix Circuit was a host for an impressive number of road-going guests, of which the fastest was the McLaren P1 (1:43:00). The Turbo S E-Hybrid lapped it in 1:59:80, slotted between the BMW M5(F10)(1:59:71) and the Audi TT RS Coupé (2:00:20) on the fastest lap time list.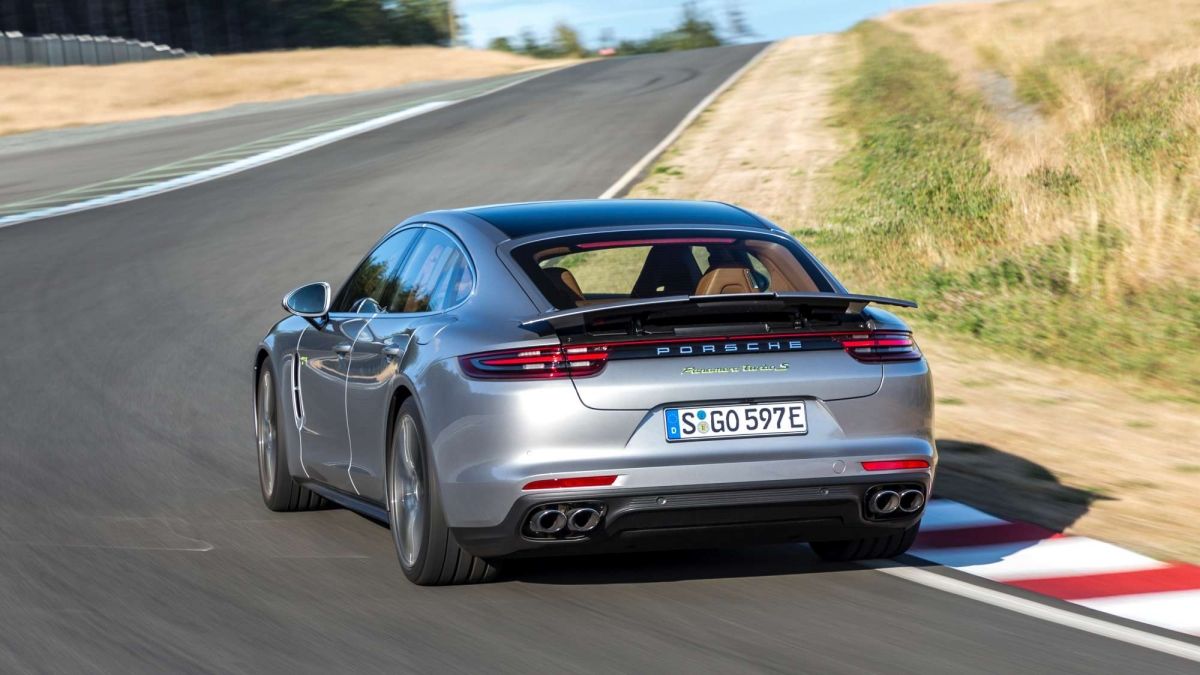 The Buddh International Circuit doesn't have a lap times board, or we just couldn't find it, all we know is that the new Mercedes-AMG GT R's lap time (of 2:09:853) is the benchmark here. Compared to that, the 2,385-kg (5,258-lb) Panamera Turbo S E-Hybrid's performance is impressively strong: 2:12:56.
Losail International Circuit best lap time list encompasses the Moto GP performances, with the 911 Turbo (991) being the single four-wheel entry so far, with a 2:16:00 fastest time. The 580-hp Panamera Turbo S E-Hybrid managed a 2:24:12. Unfortunately, the Dubai Autodrome doesn't have a fastest-guest list, so the four-door Porsche saloon set a 2:19:15 benchmark. You can see all the runs here.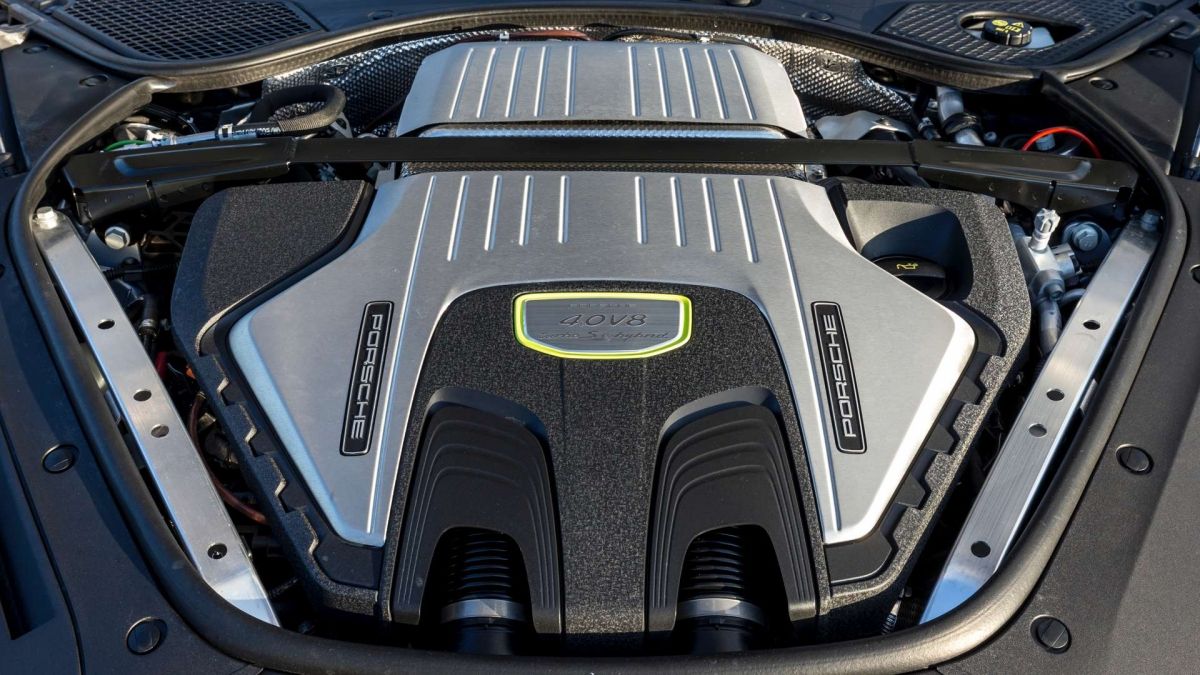 Although the quickest hybrid Porsche (918 Spyder) has been overtaken by siblings boasting a classic powertrain setup, the battery-powered enhancement's efficiency becomes more and more obvious. And customers already started to act on that.
SEE MORE: The Porsche Panamera Turbo S E-Hybrid Sport Turismo is a family rocket