Porsche Panamera Turbo S E-Hybrid Sport Turismo review: family rocket
Send your family into orbit with the newest Porsche hybrid
There are several cars in this world that would not have been possible fifteen years ago. Not even as a concept. This is one of them.
I wonder what a Porsche fan would have said if somebody would have asked him this simple question, fifteen years ago: `what do you think of a Porsche wagon?' If he didn't die laughing, he would have most probably tried to kill you with his bare hands. And that would have been a pity because you'd have died whispering, with your last breath, `yes, but it will be a 671-hp hybrid!'.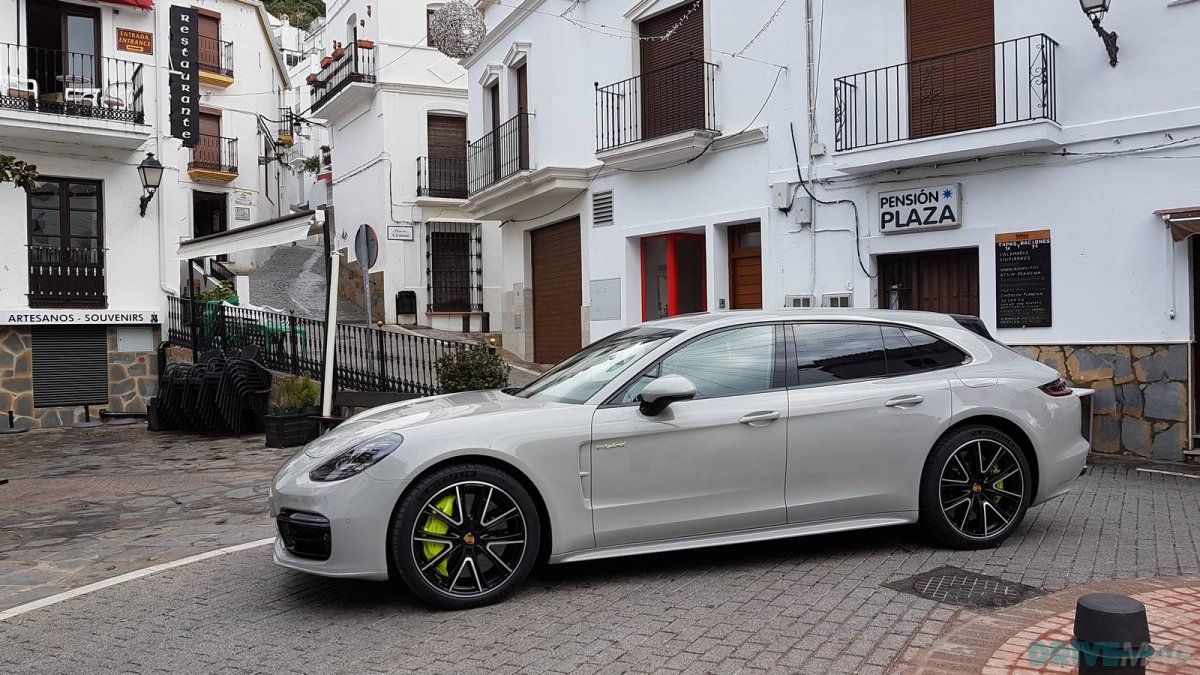 A plug-in hybrid, yes! One that's able to roll inside the city with zero local emissions for up to 30 miles (49 km), gets an average of 78 mpg (3 l/100 km) but can still accelerate from 0 to 60 in 3.2 seconds (0-100 km/h in 3.4 seconds)! It can also go up to 192 mph (310 km/h) and carry up to five people with their luggage in the most comfortable way.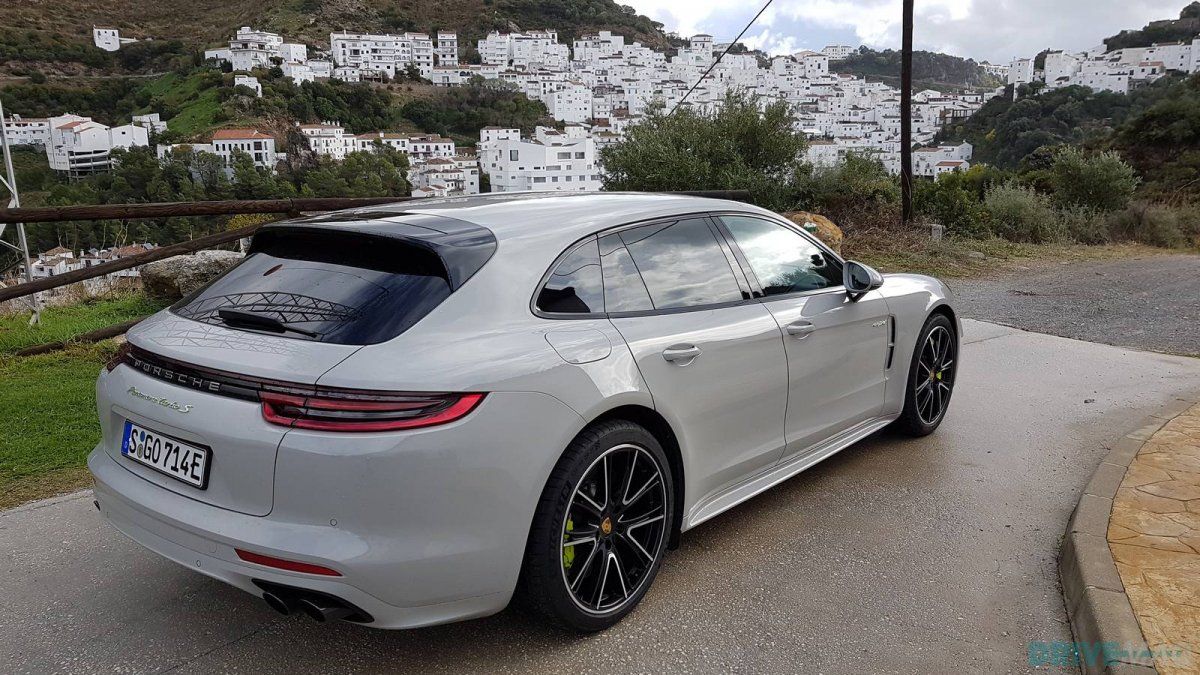 Of course, you know, specs are not everything. A Porsche has to have also (a lot of) soul to get your blood pumping. Not in an Italian way, because we're talking about precision, cutting-edge tech, and German power trips. Porsche's soul came from its raspy-sounding exhausts, from its flat engines and the incredible handling at any speed. And some this, they say, was lost when the brand switched to turbos and hybrids to meet CO2 emission standards. But is it true?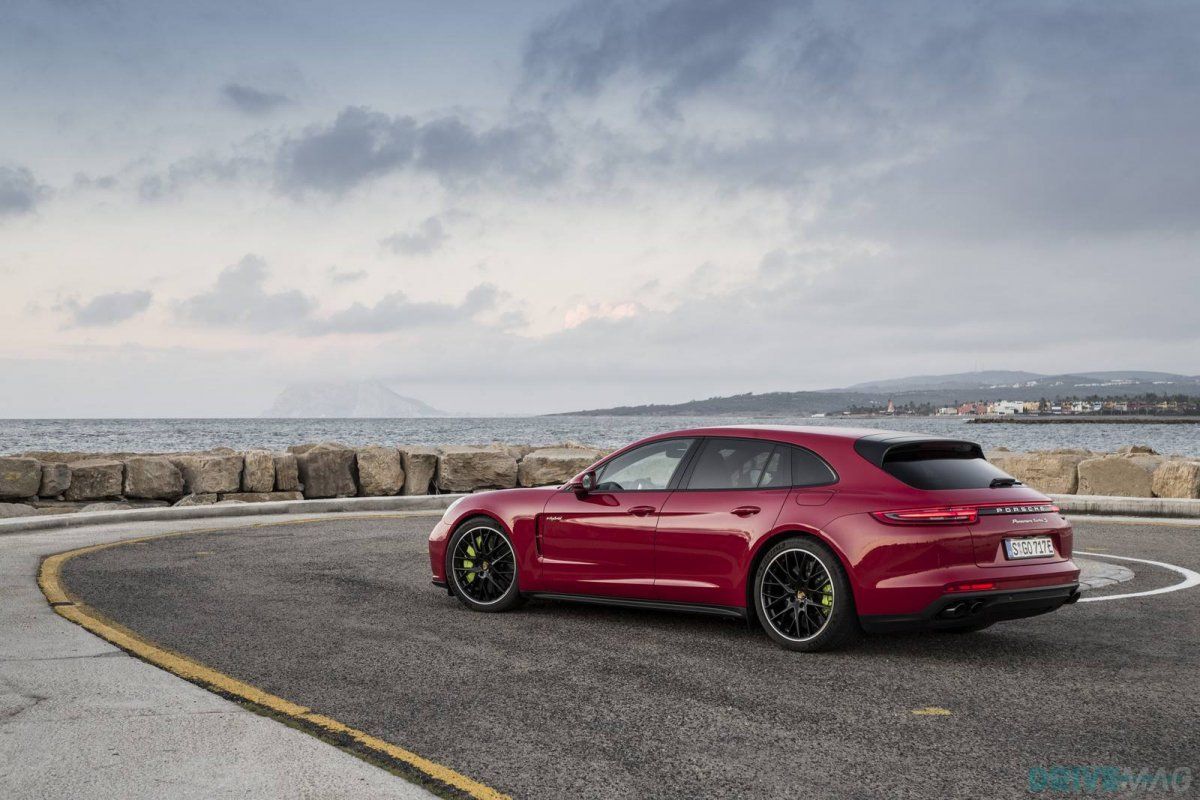 Well, Porsche first made a Panamera hybrid, several years ago, and it worked like a charm. It was a beast of its own and was received with much respect - deserving every bit of praise it got. Now, they put the same - but much improved - technology on their extremely long-named Porsche Panamera Turbo S E-Hybrid Sport Turismo. Nobody complained about the Panamera Hybrid being a non-Porsche car; on the contrary, it had all it needed to get under your skin. The question remains - is a hybrid Porsche wagon a bit too much?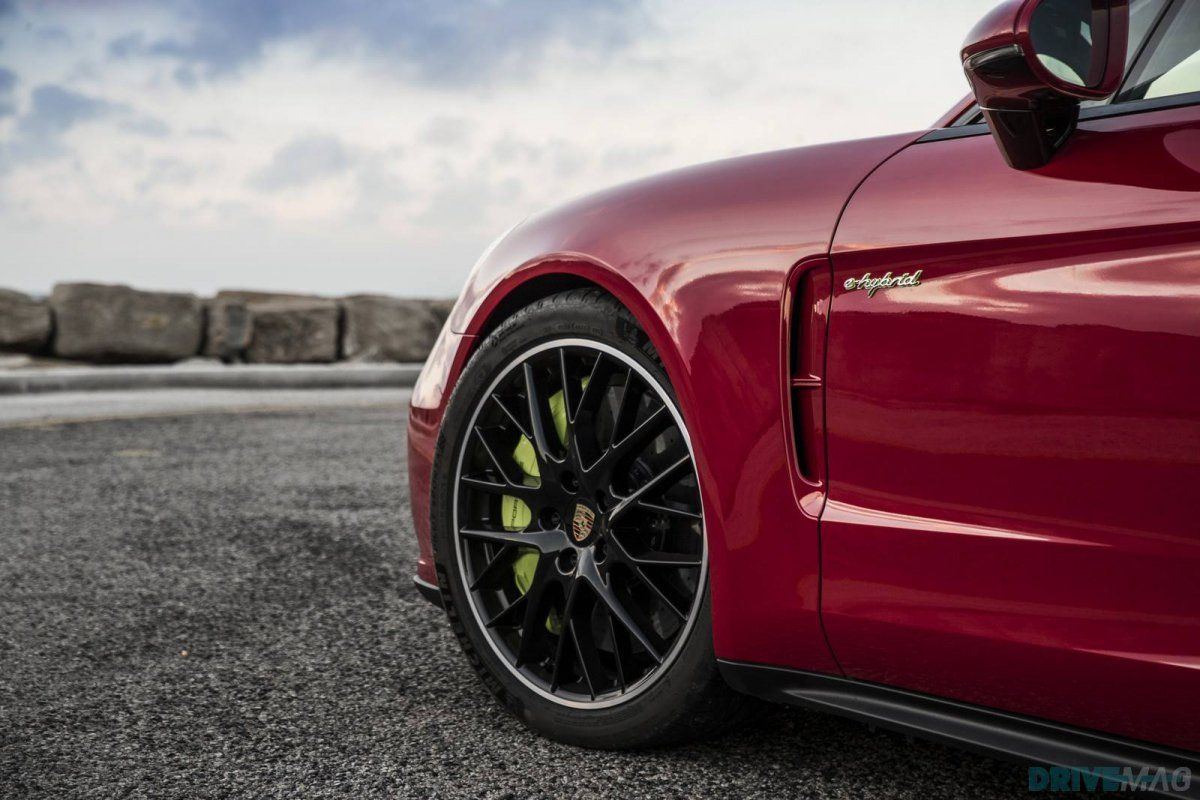 You see, when you look at the car, you soon understand why Porsche needed a Sport Turismo version - not all people want a big, fat SUV like the Cayenne. Many luxury buyers want a big family car, and the 911 ain't one. Neither is the 718, even if, in my opinion, it's the perfect family car (because you're left only with the partner you love on your side, no kids, no relatives, no annoying friends wanting a ride, eh, why should I have to explain this to you?). So, if you want a big family car, you'd better go for a wagon!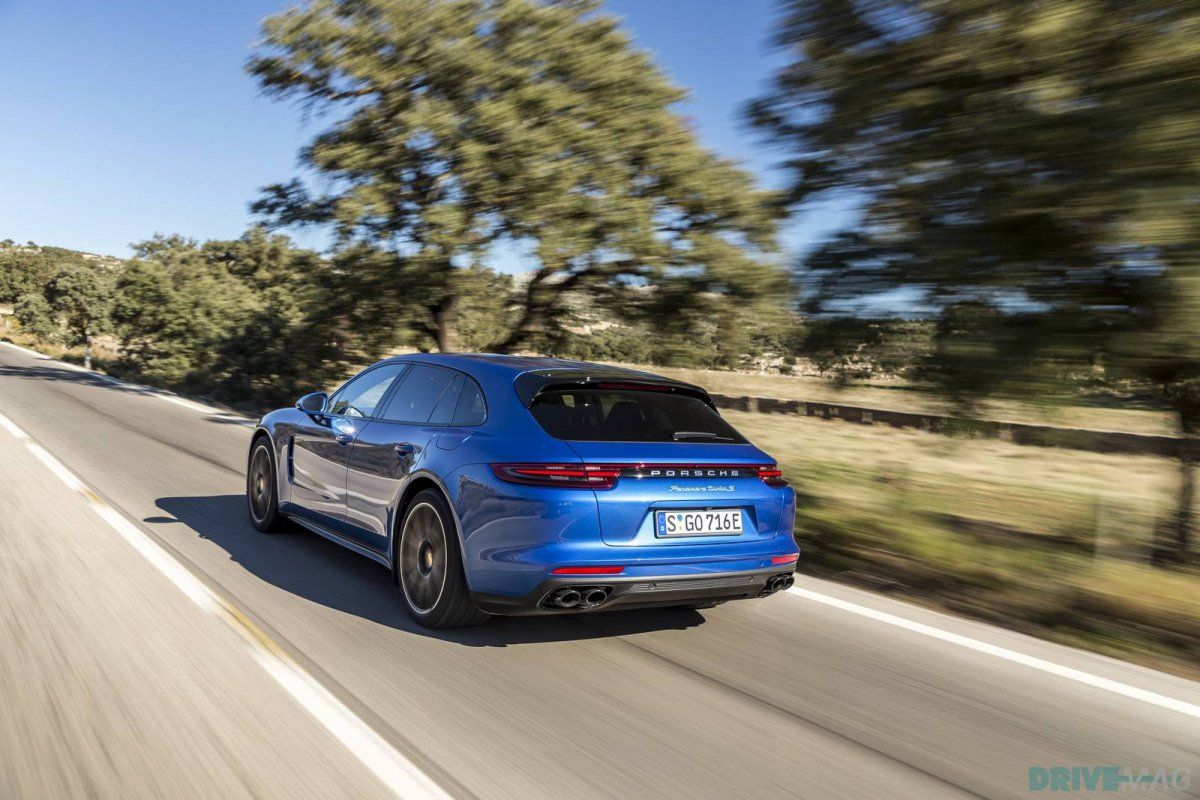 A plug-in hybrid version makes even more sense, as long as the 4-liter V8 bi-turbo engine is kept and you can still enjoy its lovely German sound. Because you'll never go on a track with this Porsche, but you'll surely drive it on your daily commute downtown and back to whatever rich suburb you're living in. And therefore you need two things: clean, zero emissions that allow you to cross the town as more and more cities ban polluting cars from their centers; and sheer amounts of power for the highway, with decent mpg values.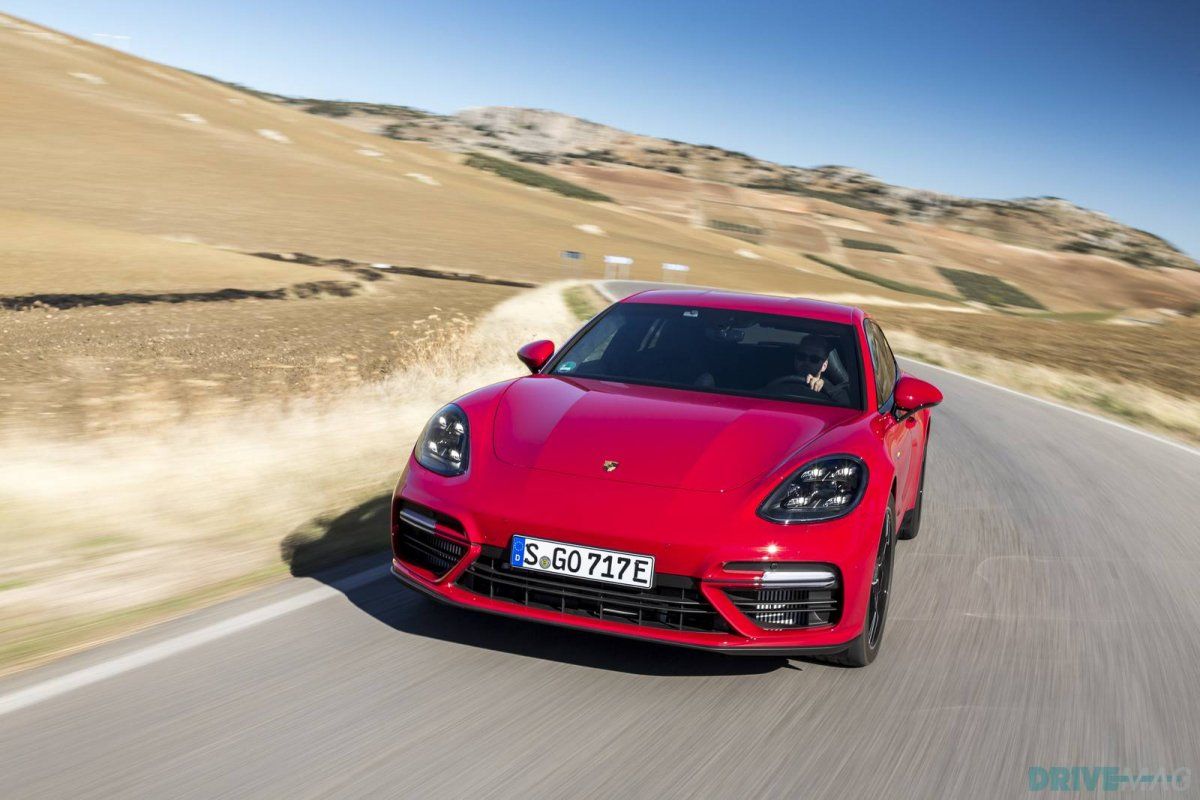 And you'll get these incredible mpg values - yes, perhaps not the 78 mpg advertised, but we've managed an amazing 34 mpg (7 l/100 km) on a trip in which we speeded on Spain's winding roads and almost empty highways. All this, from a car that gives you 671 hp (680 PS) and an instantly available 626 ft-lbs (850 Nm) of torque! You could even drive it without a drop of fuel, in theory, if you charge it every day and put up with its 140 km/h speed limit in 100% EV mode!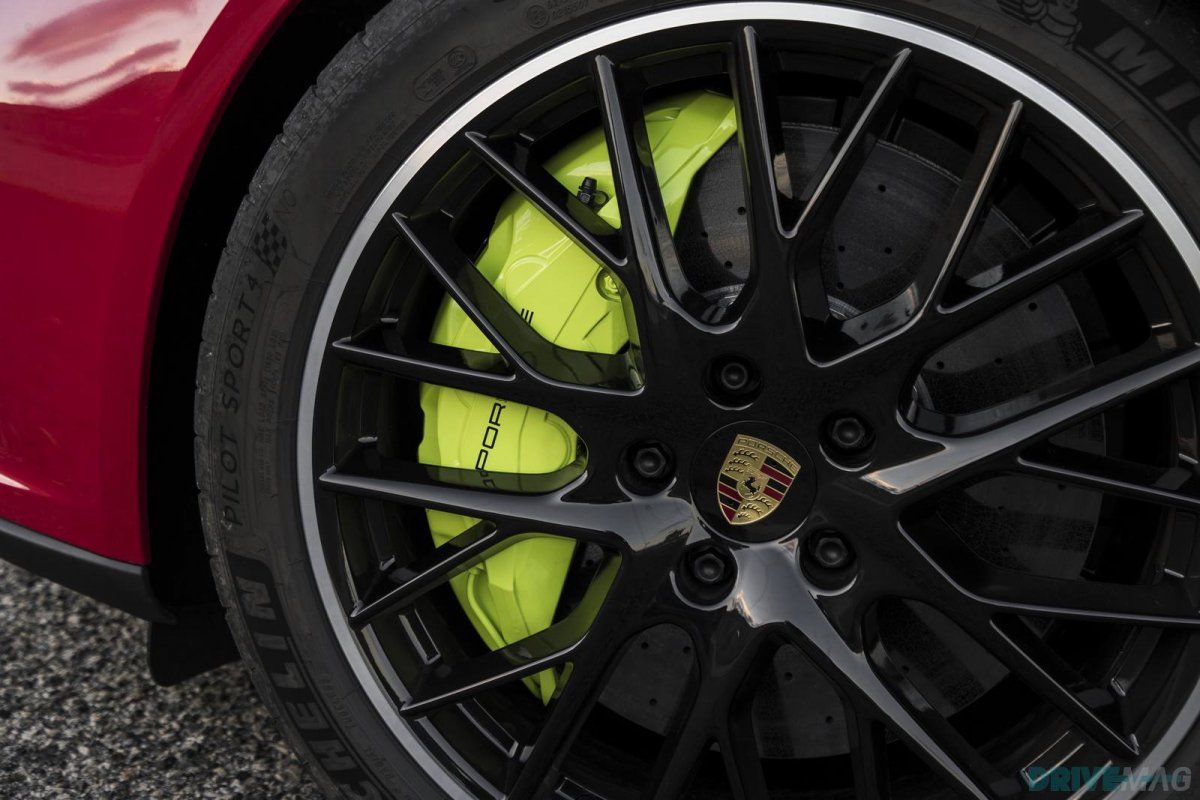 You can configure it the way you like it. Choose the S mode to enjoy the car as you would with a `normal` S version, but stay in Hybrid mode if you want to get the maximum of fun with the maximum of fuel economy. You can even set an Individual mode, according to your preferences. Either way, the Panamera is so adaptable to the way you drive, I really can't find any fault with it. On the contrary, due to the sheer amount of power, torque, but also the way the car lets you be in control all the time, I'd rather say the S E Hybrid is one of the best cars of 2017.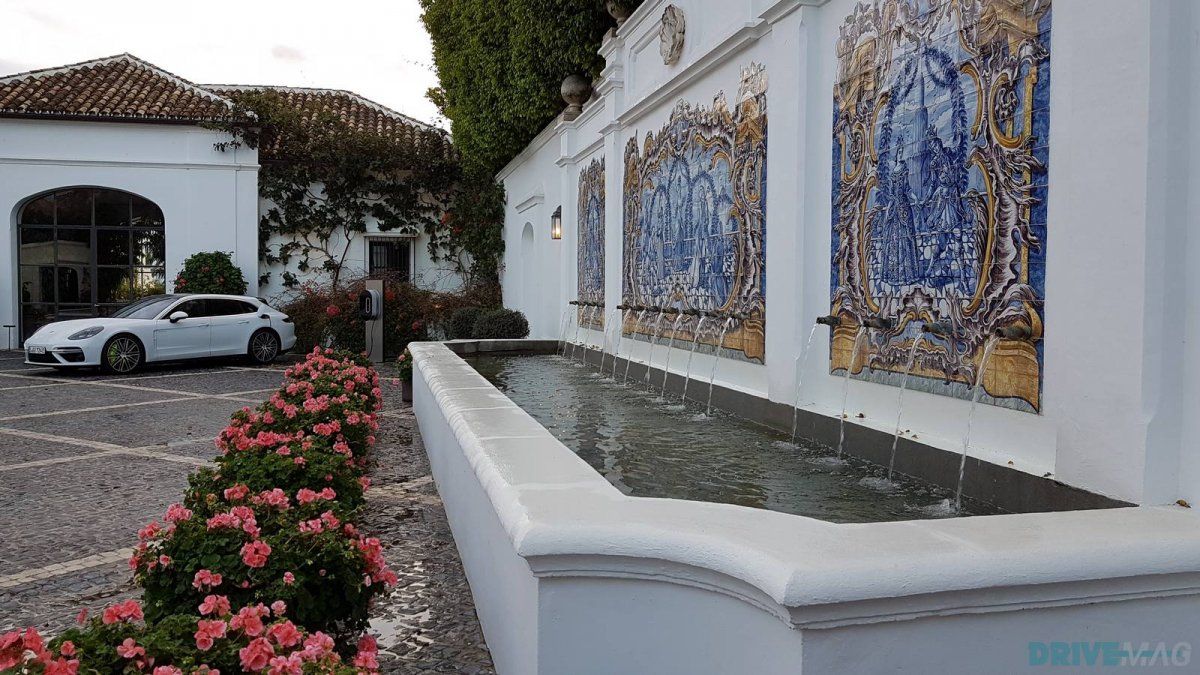 It's so difficult to top it, you know? The three-chamber adaptive suspension means you'll drive in supreme comfort even when in Sport mode, but at the same time, the optional rear-axle steering will offer you the kind of maneuvrability usually expected from a much smaller vehicle. It's the best of so many worlds: the tree-hugging community, the speed-enthusiasts, the fashionistas, the luxury snobs, the petrolheads and the EV gang - everybody is included, and everybody will love something about this car so much, they might end up buying it.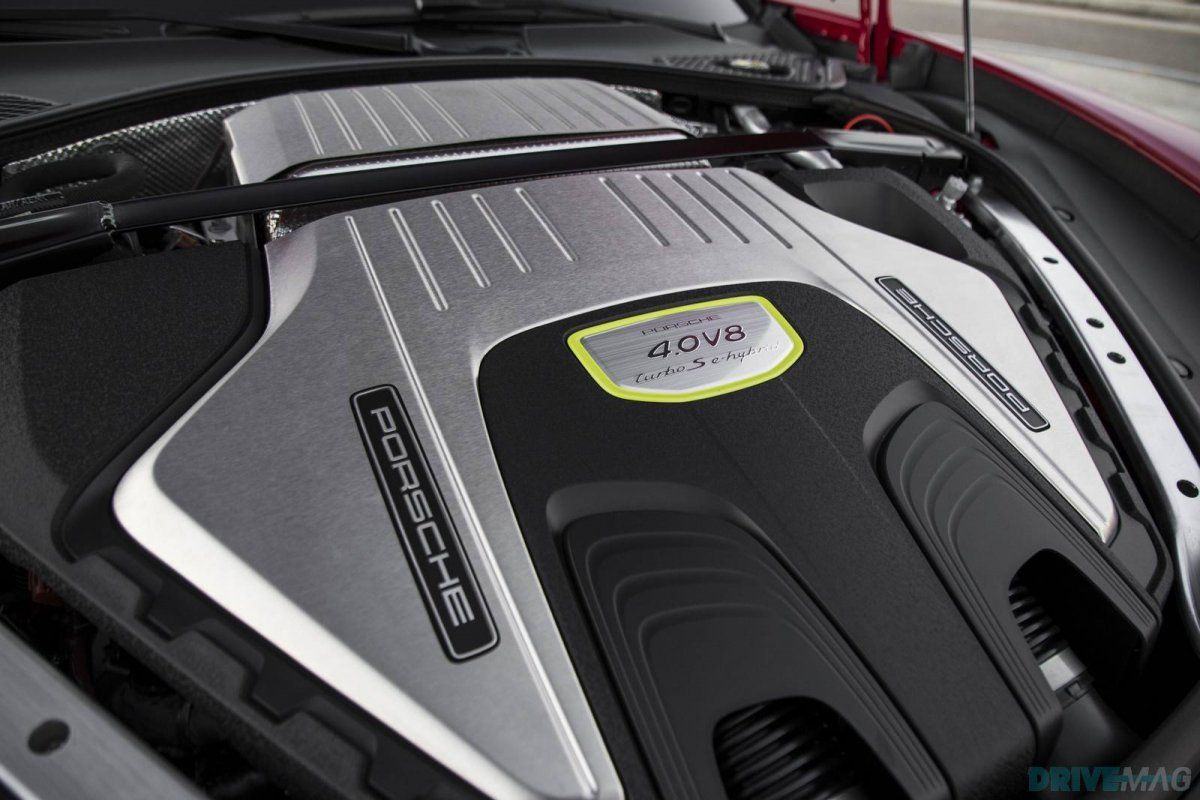 There are some things I didn't like, too, apart from the fact I can't yet afford one. Visibility, when it rains, is sub-par, because the wipers left some water on the windshield's sides and it didn't evacuate properly. The infotainment system is superb, but the nav system sometimes loses its way and is slow to understand what you actually want from it. I'd also like to have more physical buttons and knobs for the most important car functions, but hey, it's 2017, and everybody moved these to the digital screen. Which works like a charm but still forces you to take your eyes off the road.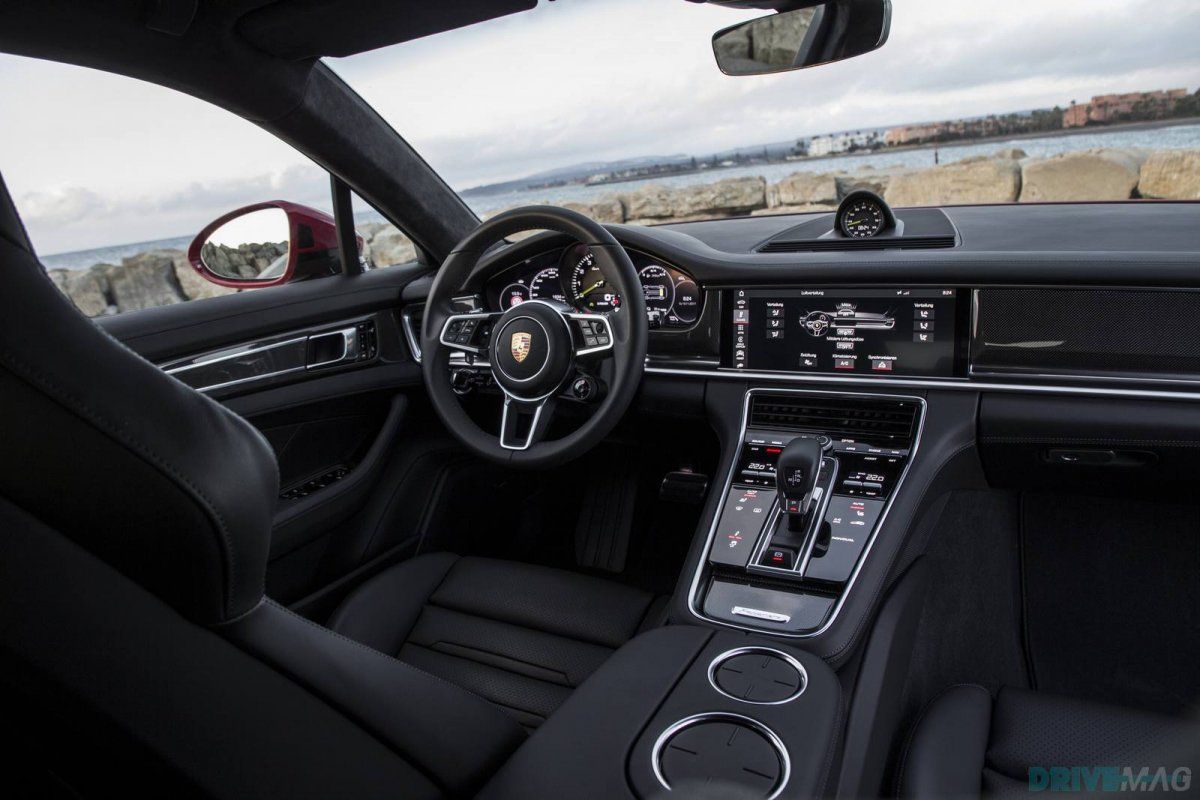 These are all the nitpicks I could find. On the other hand, comfort is supreme, be it in the front seats or at the back. The active chassis doesn't come handy only for the driver, but also for the passengers, as it constantly adapts at the road and gobbles any imperfection. You'll be spoiled in this car, for good.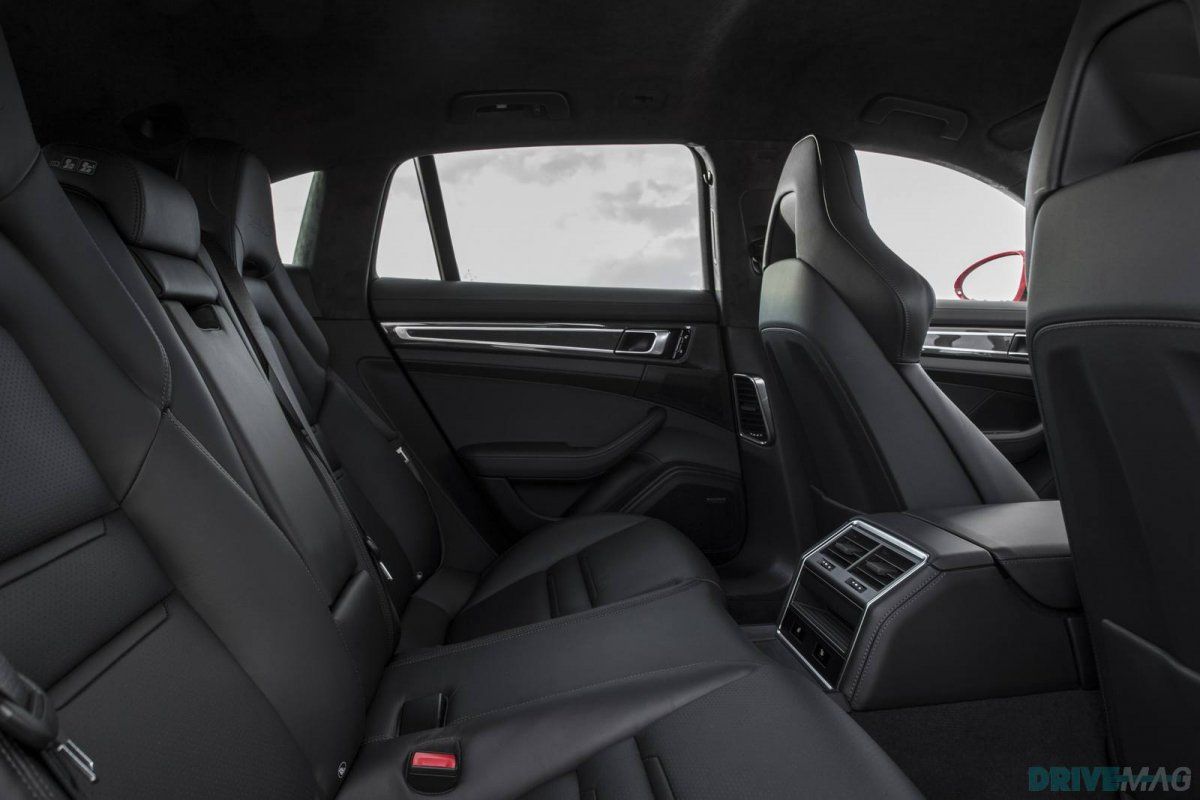 The standard equipment is also impressive.
The Panamera Turbo S E-Hybrid Sport Turismo is equipped as standard with auxiliary air conditioning, front comfort seats with electrical 14-way adjustment and memory package, heated seats front and rear, leather interior in "Black", "Saddle Brown", "Agate Grey" or "Marsala", electrically adjustable (height and position) multifunction steering wheel, wood interior package in Dark Walnut, roof lining, roof pillar areas and sun visors in Alcantara and a 710-Watt Bose® sound system.
Of course, you can go for 18-way adjusted ventilated seats and all sorts of luxury equipment that could double the price of your Panamera, then again, this is why you shop in the luxury segment, isn't it?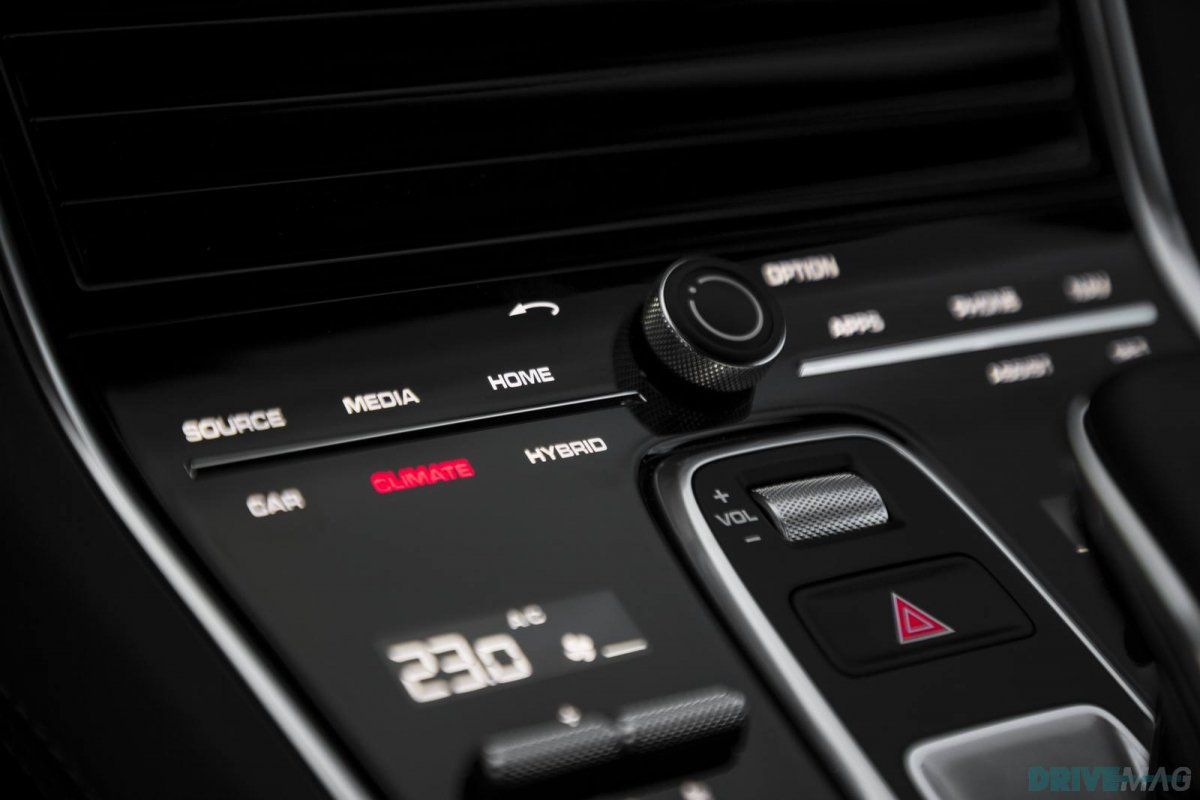 The wagon part of the Panamera Hybrid also ticks the right boxes. You get 15 cu. ft. (425 liters) for your luggage as standard, but this can be extended to 45.7 cu. ft. (1,295 liters) with the back seats folded, with an easy-to-load layout. You also have lots of oversized storage spaces for each passenger - it really is a car built with a family in mind.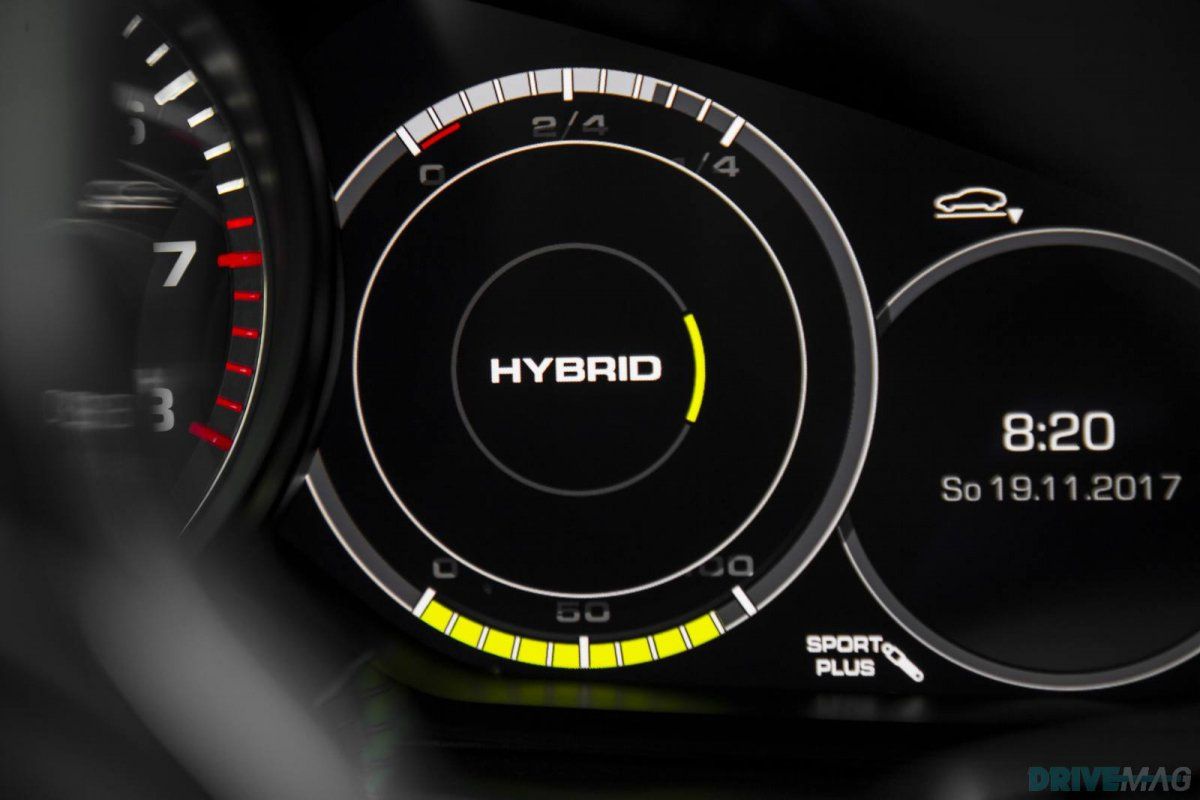 Bottom line, if you have at least $184,400 to spend, you might go for the perfect family car there is right now. Any other choice would be just a downgrade, as you'll end up perhaps with a faster car but with an interior that simply doesn't even come close to what Porsche did here (Tesla Model S P100D, I'm looking at you), or with a lot of power but awful fuel economy (any choice from the M / AMG / RS variants). Keep in mind, though, that you'll end up spending north of $200,000 (over 190,000 euros) if you tick too many option boxes.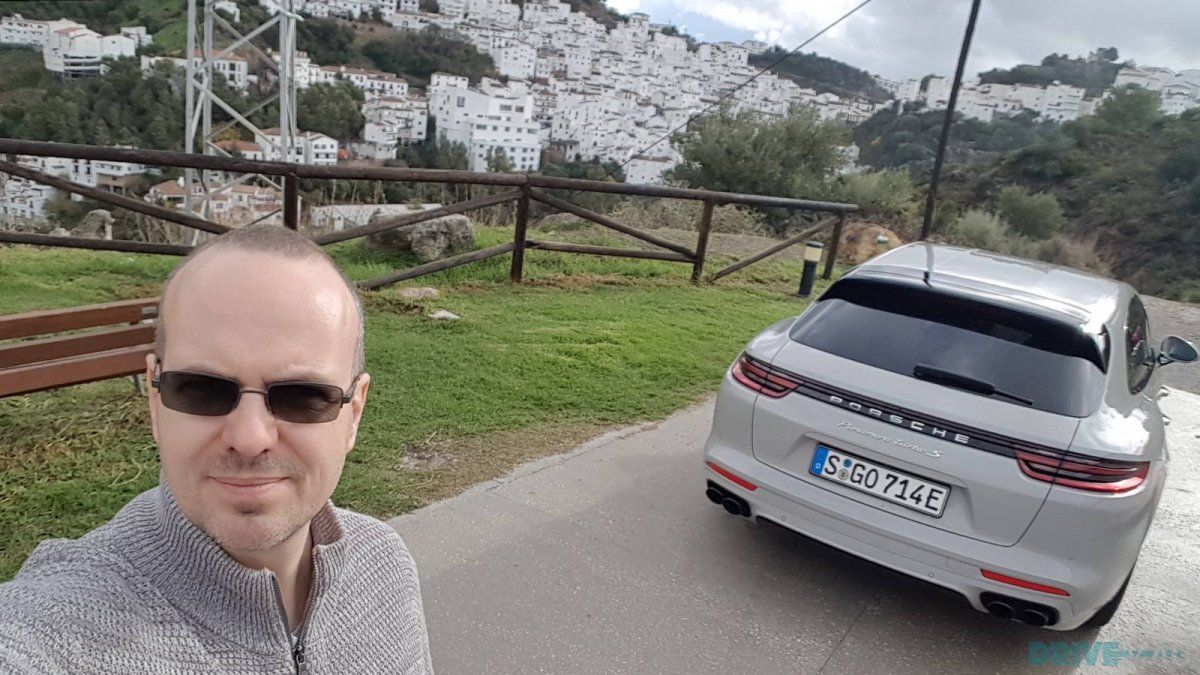 Anyway, how could you put a price on perfection?