Maybe not the most original stunt, but an impressive one nonetheless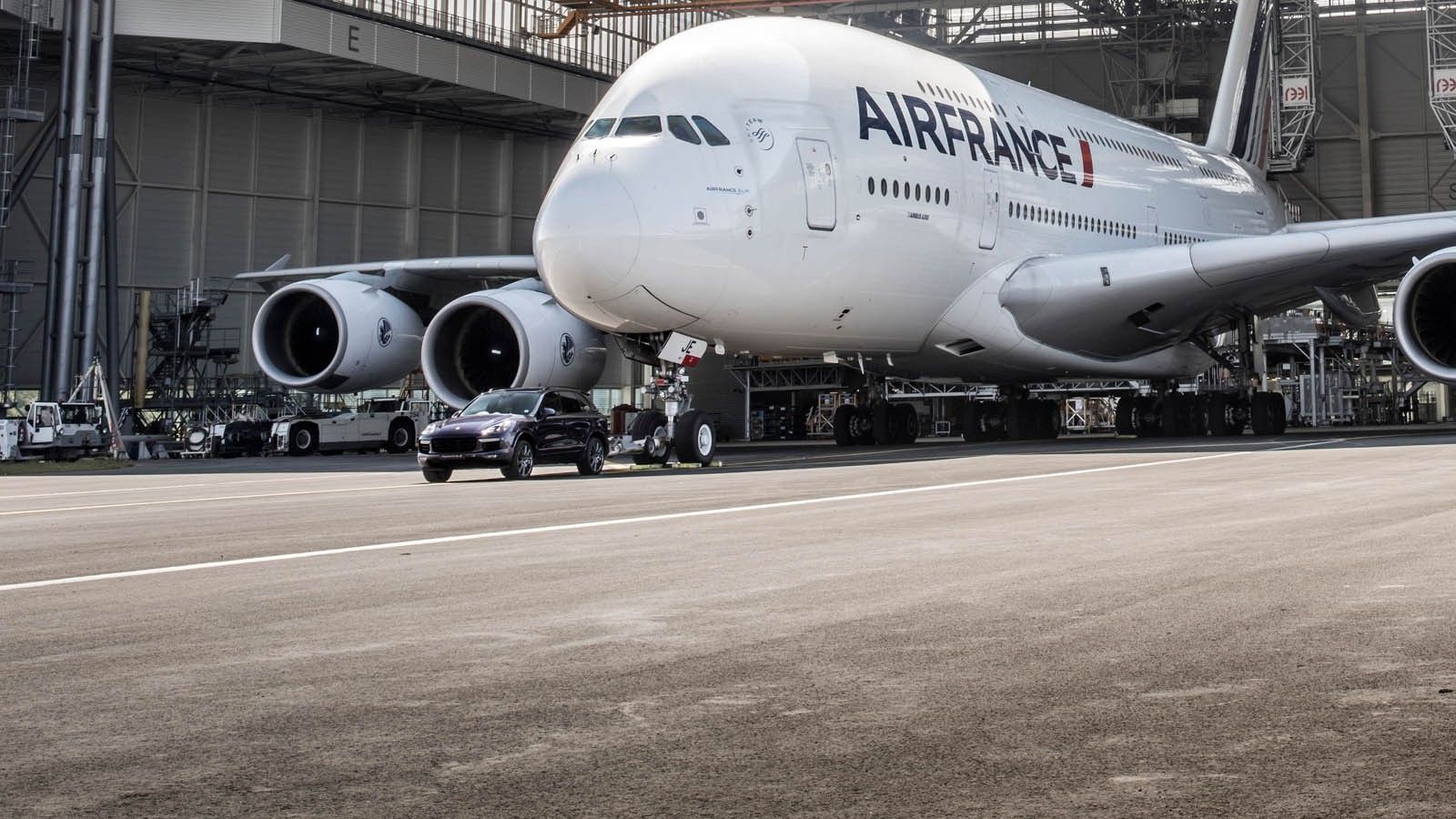 Ten years ago, a Volkswagen Touareg pulled a massive 155-ton Boeing 747, setting a world record. Porsche raised the bar by doing the same thing, only at slightly larger scale.
Two showroom stock Cayenne SUVs proved it can haul as much as 285 tons worth of aircraft, highlighting the towing capabilities of Porsche's largest SUV. The stunt took place on Paris' Charles de Gaulle airport, where an Air France Airbus A380 was attached behind (and a bit over) a Cayenne, being pulled for 42 meters (138 feet). Just to prove this was not a damaging experience, both cars were driven back to London.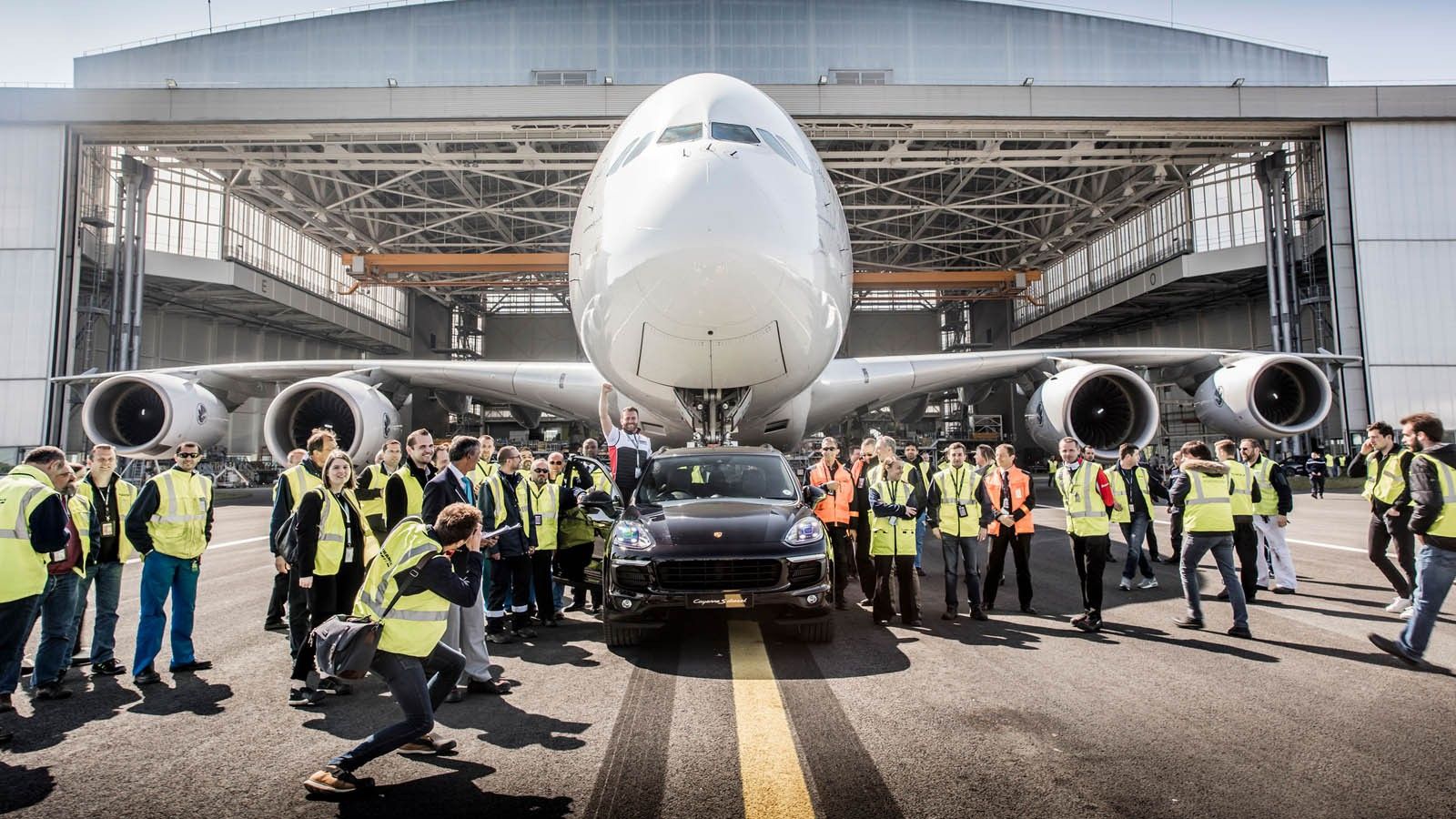 The experiment was carried by two different cars — a 380 hp, 630 lb-ft (854 Nm) Cayenne S Diesel and a 560 horsepower, 590 pounds-feet (800 Nm) of torque Turbo S. As for the Airbus, the A380 is the world's second largest aircraft, being shadowed only by the mighty Antonov An-225 cargo jet.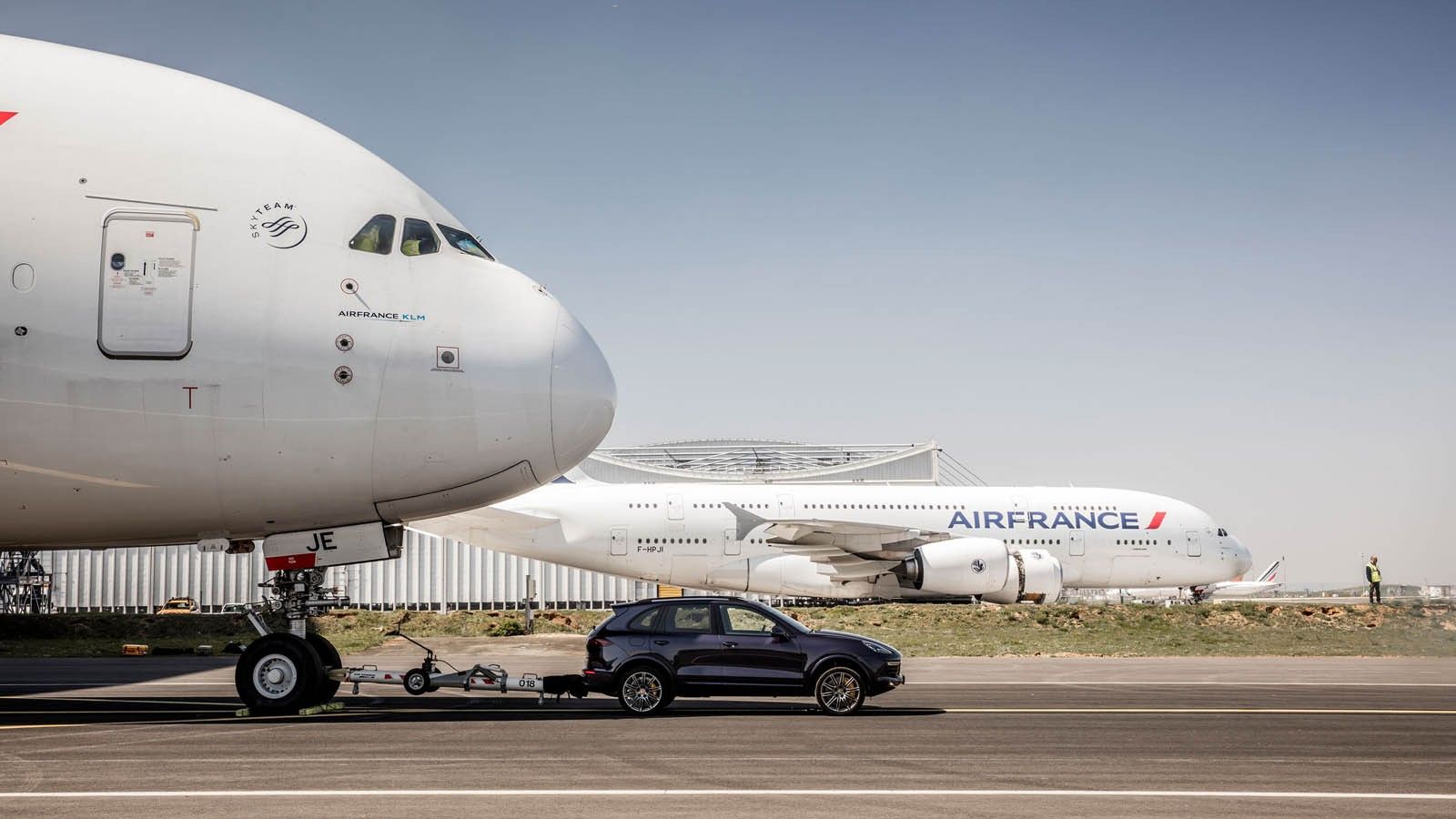 This was the heaviest towing experiment carried by a production vehicle. A decade ago, a stock 5.0-liter V10 TDI Volkswagen Touareg, helped by a two-ton ballast, pulled a 155-ton jumbo jet; in 2012, a Toyota Tundra pickup moved around the Endeavour space shuttle, weighing a mere 68 tons.
The first-generation Cayenne entered the world as the fastest production SUV in the world. Although the aircraft pulling stunt is impressive, we just hope it doesn't go all domestic now.
Air France and Porsche: New Guinness World Records title from Porsche AG on Vimeo.