It was about time, Toyota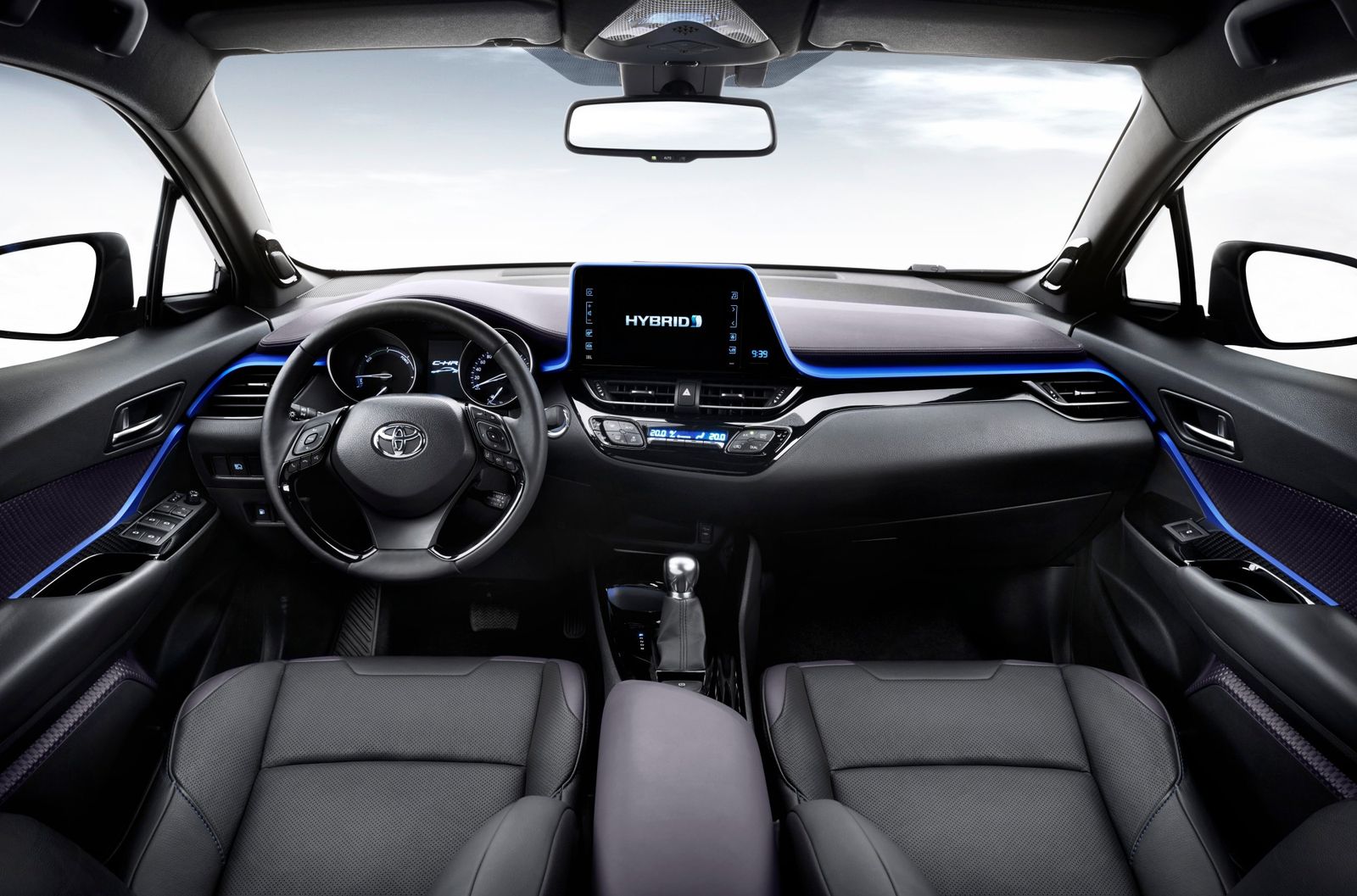 After having several chats with Toyota customers, C-HR Chief Engineer Hiroyuki Koba concluded that first and foremost, clients appreciate individuality, followed by design and quality.
In response to those desires, the new Toyota C-HR introduces the Sensual Tech design concept interior, which is seen by Toyota as a combo of "high-tech functionality with a sensual and fashionable style." Essentially, we are looking at an asymmetrical setup, with the gear level and center console oriented towards the driver.
Unsurprisingly, designers opted for the already-too-popular piano black in decorating the cabin. Other materials include a leather-like, Nappa grain and technical grain, along with satin silver plastic inserts. Also, three color schemes are up for the taking, namely Dark Grey, Black/Blue and Black/Brown.
In charge of supervising the infotainment system, there's an 8-inch touchscreen with a claimed improved human-machine interface and Toyota's signature navigation system. Furthermore, Toyota worked with JBL to provide a premium nine-speaker, eight-channel sound system. Toyota also claims the front seats were redesigned to boast a sportier upper section with a more supportive lower area for better lumbar and lateral brace.
Space-wise, the Japanese advertise an "airy cabin" but they back that claim up with the C-HR's dimensions – the SUV is 4,360 mm long and 1,795 mm wide, with a 2,640 mm wheelbase. It remains to see how the C-HR's cabin looks and feels in real life, but one thing's for sure: Toyota needed a wind of change for its interiors, and it has finally started to blow.