Meet the grand-grandfather of Macan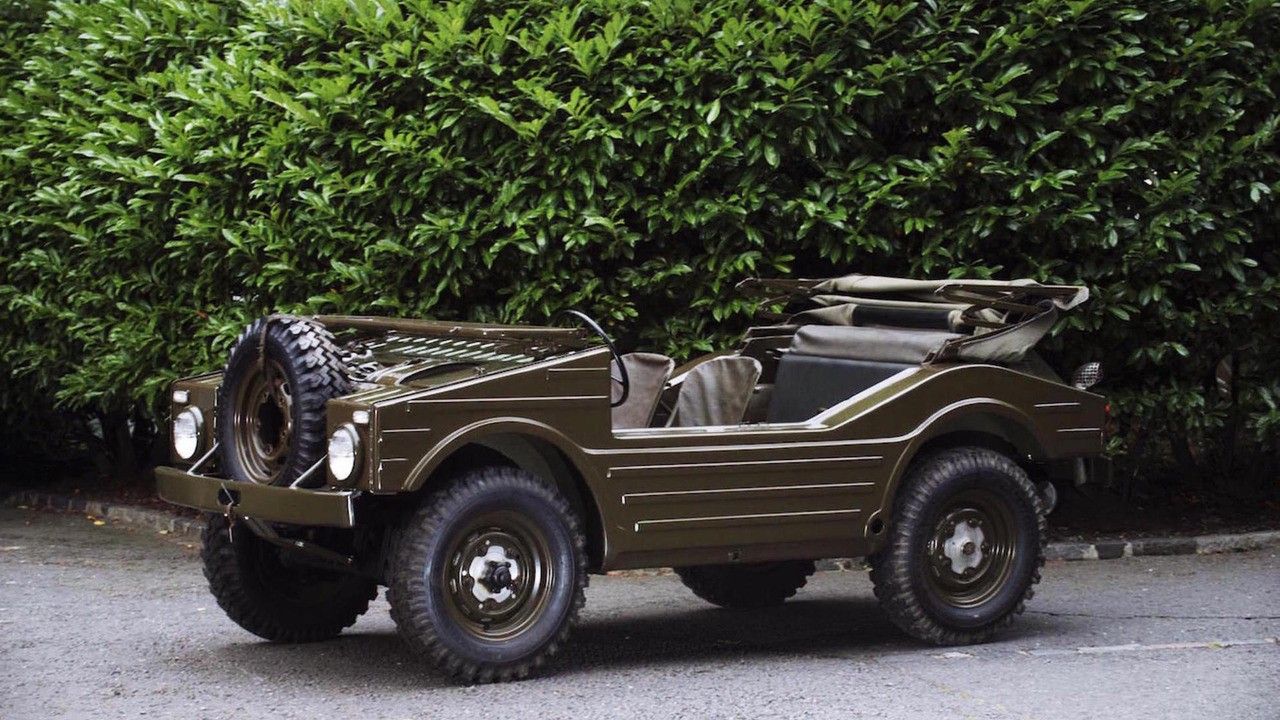 Many car manufacturers entered WWII's race to create the best military vehicle, and Porsche was one of them.
Inspired by Volkswagen's Kubelwagen, the 597 Jagdwagen 4×4 made the best out of the 50 horsepower developed by its rear-mounted, air-cooled four-cylinder engine. It could reach a top speed of 62 mph and was prepared to take kind of challenge, weather- or surface-related.
Even though both the Kubelwagen and Jagdwagen were designed by the same man (Ferdinand Porsche), the 597 was better at getting around, thanks to some torsion-bar stabilizers, and higher side sills.
It was semi-amphibious, had a weather-proof interior, and was capable of scaling inclines up to 65 degrees.
Unfortunately, the project wasn't a success, because Porsche couldn't manage production for such large orders at that time. Only 71 copies were built, 49 of which being purposed for civilian use.
This 1957 Jagdwagen (which means "hunting car") will make a subject for auction at Bonhams, price estimated somewhere between $224,000 and $263,500.