"It's fun to drive a totally stock car" – Jay Leno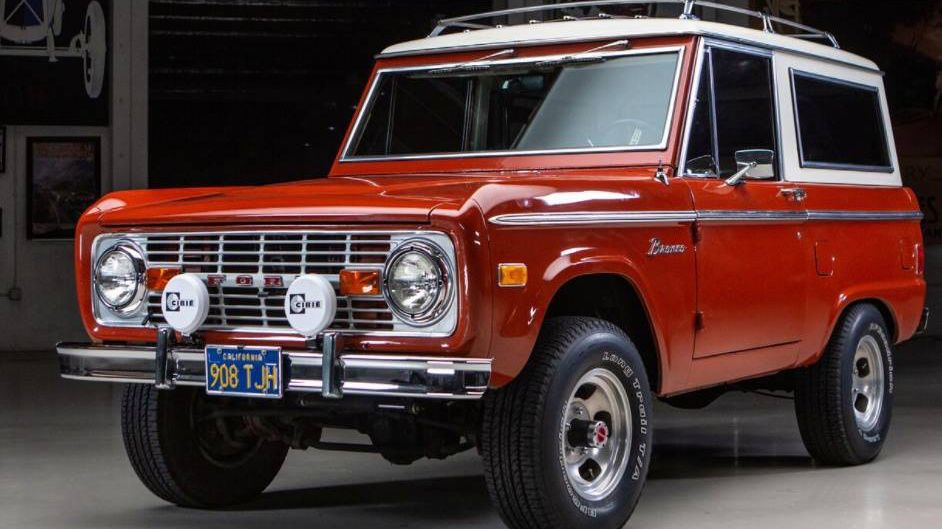 A bone-stock 1977 Ford Bronco gets its 15 minutes (they're 32, in fact) of fame inside Jay Leno's garage.
The Ford Bronco topic has been cooling a lot lately as no new rumors about the revived moniker are crawling on the Internet. Which is a perfectly acceptable reason to look back at the Broncos of old.
So, with a little help from Jay Leno's Garage we can have a glimpse at Dave Kunz's stock original Bronco. Wait, what? A factory-spec Bronco? That's right, but there's a trick: it's kitted with all the desirable options you'd want on a Bronco.
Kunz is a journalist working for ABC7 Eyewitness News but even more important, he's a car guy. Also, if you're looking to learn a thing or two about Ford Broncos in general, he's the go-to man, which makes the video below a very enjoyable documentary of sorts.
That being said, all you need to do know is head below, sit back and enjoy.
READ MORE:
Report says Ford Bronco will have 4 doors, 325 hp, $30,000 price tag
This is the 760 hp supercharged Ford Bronco you missed at SEMA 2017