Project CARS review on Playstation 4: Self-made hero
Excellence is not born overnight
Hop in the go-kart you presume you have to start your racing career with and prepare yourself for the impending rage quit. You'll find difficult to control on those frizzled circuits, against opponents who surely do look like they know what they're doing. If you're not a racing games fan, you'll feel scared, and hopeless.
But guess what: you don't have to race in the Karting entry-league championship, at all. Maybe Prost, Senna, and Schumacher started here, but they didn't get their hands on a flimsy controller.
The career is structured into eight different tiers, and you can start in whichever you want. Should you want to jump into an LMP1 car directly, you're allowed to give it a try — although skipping to the most imposing series without building up experience might not be the best idea.
Project CARS doesn't treat you like you have to prove something to anyone than yourself; it doesn't award you for every small step you make. Here, you're a freelance driver, so choosing your career path it's entirely up to you. However, once you've signed with one team, you'll have to perform here for an entire season.
Regarding the cars, Project CARS provides a fair selection, from go-karts to GT, Touring, Open Wheel, Prototype, and Road vehicles. Almost each one of them has subcategories, and hide classic gems, so you can never really get bored. If you're curious what Ayrton Senna and Johnny Dumfries had to put up with, just take the 900 hp Lotus 98T Renault Formula One car for a spin. It's the only thing you can do with it anyway.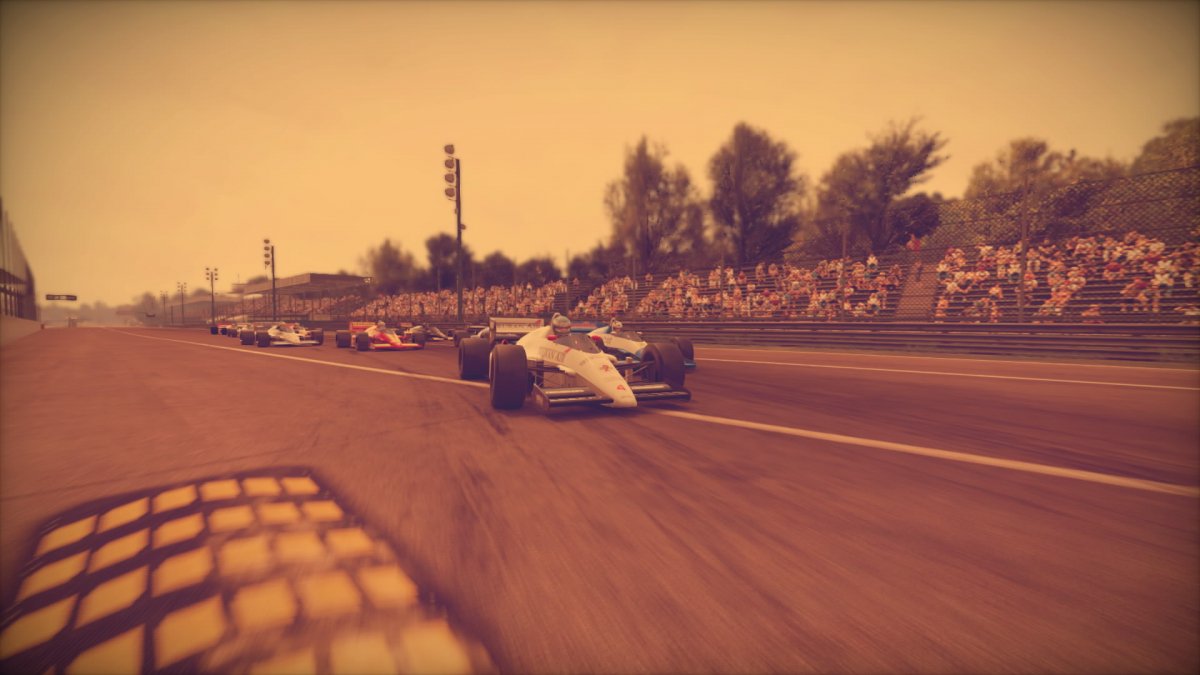 The opportunity of driving the Road class vehicles, and the classics will pop up from time to time during your career, as you are invited to different weekend events — and these invitations do depend on your championship performance.
But, of, course, you're free to test your skills with them whenever you want, in Free Practice, Time Trial, or Online modes. In total there are up to 80 old and new, road and track-only vehicles, of which about three-quarters are included in the game's standard pack — the rest come via different packs you can buy.
Some — like the rear-engine, Porsche-based RUFs — are the true embodiment of evil, but none of the cars featured in this games is actually easy to drive fast. That's because no car is easy to drive fast in the minute you've hopped into its driver's seat.
In order to reach a satisfactory experience, you'll have to invest your time in learning every car's specifics. Just like you'd expect from a racing simulator, understeer and oversteer are not your friends, and they're oh so easily achievable! It's a constant reminder that Project CARS is taking things seriously. So you should do it, too.
So dive in the options menus, and fiddle the settings (for both controller, and gameplay) until you find that sweet spot that enhances your driving skills. Although we have to warn you, it's not as easy as it seems.
Entering a car's mechanical settings will throw numerous screens at your face, filled with a lot of numbers, and ratios. If you just want to enjoy the game without troubling yourself with all these, go to Gameplay and set the game to its most digestible form. It might not be rewarding, but hey!, we're not here to judge.
Although it seems like everything revolves around your vehicle and the way you drive it, Project CARS doesn't forget that realism extends to what you see as well. Go to Free Practice, Solo, and Online modes, and you can also control the nature: you can set the time of the day, and the weather you'd like to race in — and every change will impact your experience.
Go for a 10:00 AM run under a clear sky, and you'll have to face the morning sunshine lap after lap. Unlike Ari Vatanen in the Climb Dance, you'll just have to accept the temporary blindness while going around the circuit, as you can't throw some shade with one hand while the other is busy steering the car.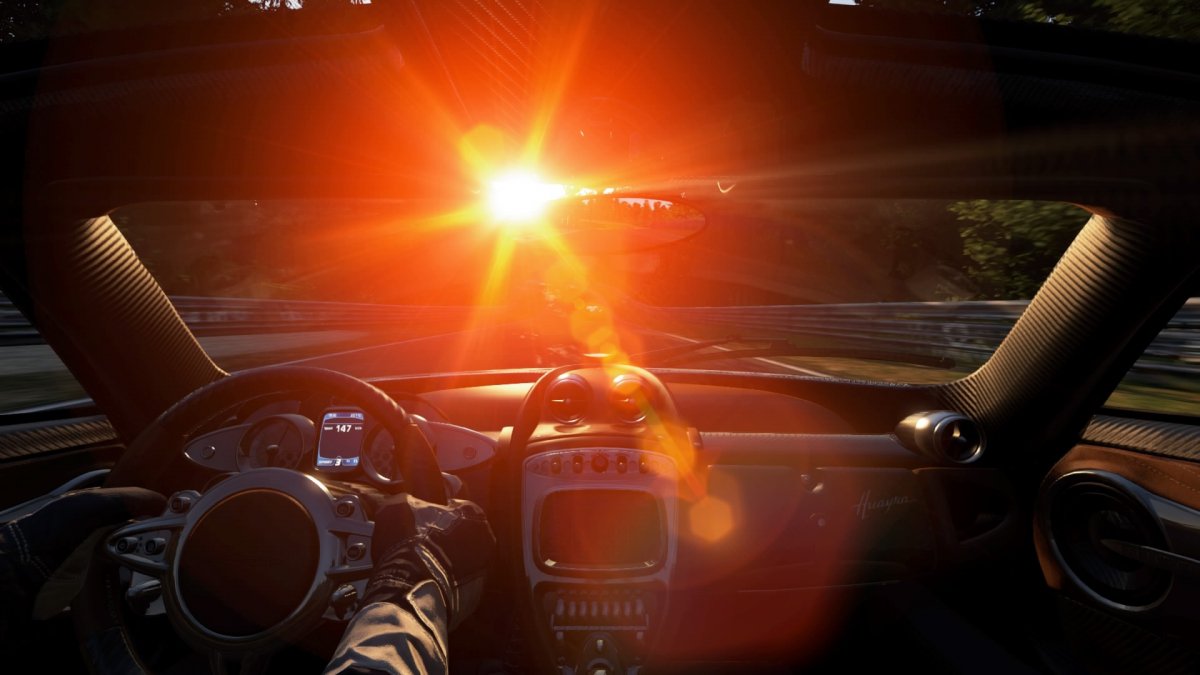 After you've managed to master a circuit in the dry, switch to rain, and you'll find that every braking and turning points are different, so you'll have to learn it again.
As for the racing grounds, you have a high variety of iconic circuits from all around the world, from the legendary Nürburgring Nordschleife to the iconic Spa Francorchamps, Mount Panorama, or Laguna Seca. There are 35 in total, most of which we're going to explain individually a bit later.
When it comes to rendering realism, Slightly Mad Dog studios left no stone unturned, although the game falls a bit short of perfection. Oversensitive controls aside, the AI opponents might behave like they suffer from borderline personality disorder, being overly aggressive out of the blue when you top their skills bar. On other occasions, you might find them unable to tackle a tight chicane, so you'll find yourself rushing towards a herd of confused cars trying to find if there's track after the tire barrier.
Project CARS might be frustratingly thorough and unforgiving for the thrill seekers, but it can also be highly rewarding for those who want not only to check as many victories as possible but to also learn something in the process. One of the most important lessons this racing sim taught us is that excellence is not achieved overnight but after countless, long hours of training.