Q by Aston Martin Takes DB11 to the Beauty Salon
The first company to personalize the DB11 is Aston Martin itself
Aston Martin's personalization service is quite busy these days.
Following the reveal of the Red Bull Racing Editions for the V8 and V12 Vantage S models, Q by Aston Martin is showing another project based on the DB11.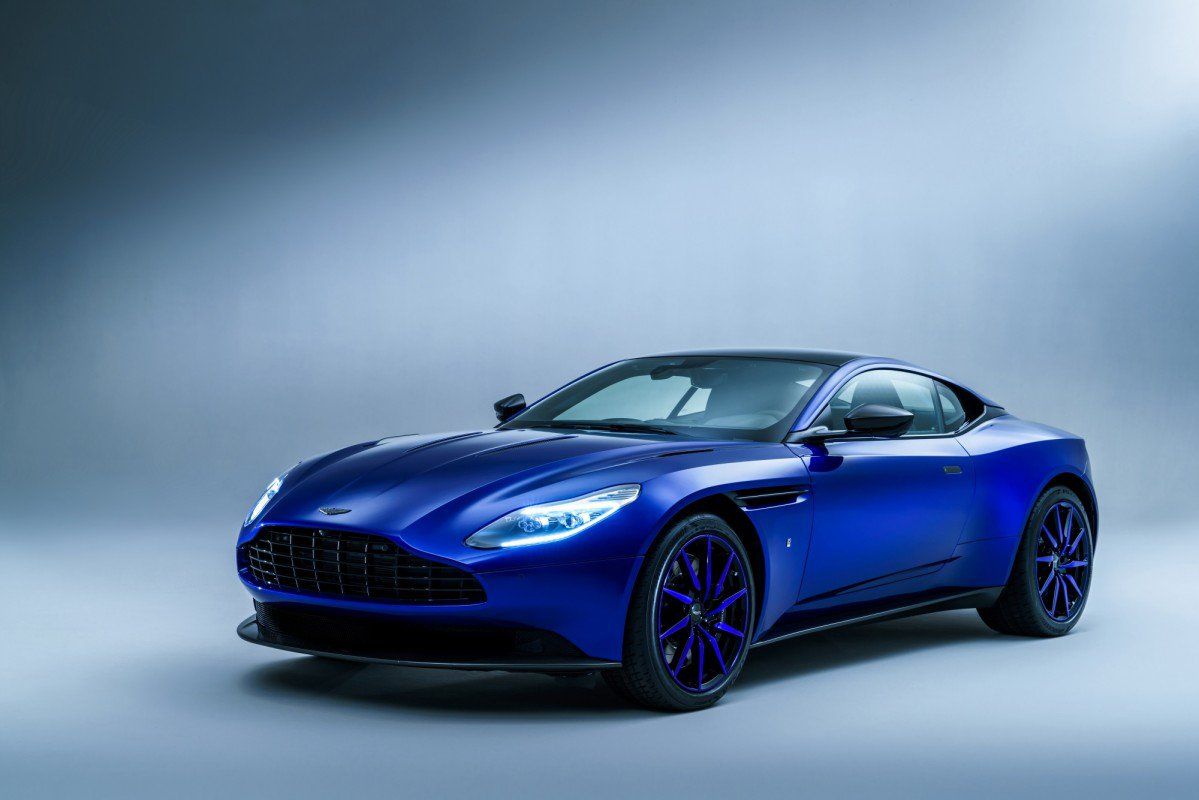 The one-off DB11 is part of the "Q by Aston Martin – Collection," which brings an array of distinctive design touches to any Aston Martin model. Enhancements range from exclusive material finishes and craft elements to custom paint and upholstery colors.
To demonstrate the range and breadth of the new "Q by Aston Martin - Collection," the automaker will display a highly-personalized DB11 at the Geneva Motor Show.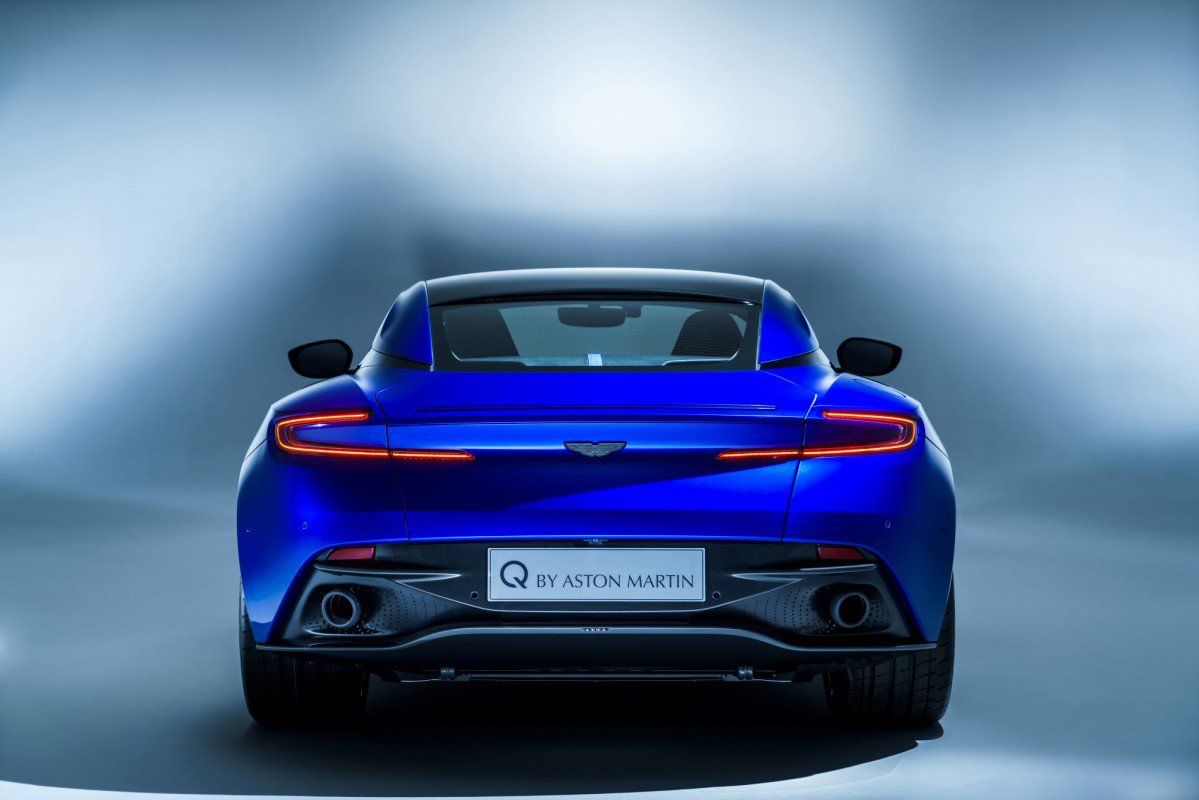 The one-off Aston Martin DB11 combines an exclusive Zaffre Blue exterior paint with gloss, satin twill, and forged carbon fiber details including the front splitter, side sills, rear diffuser, side strakes, bonnet vents, and door mirrors.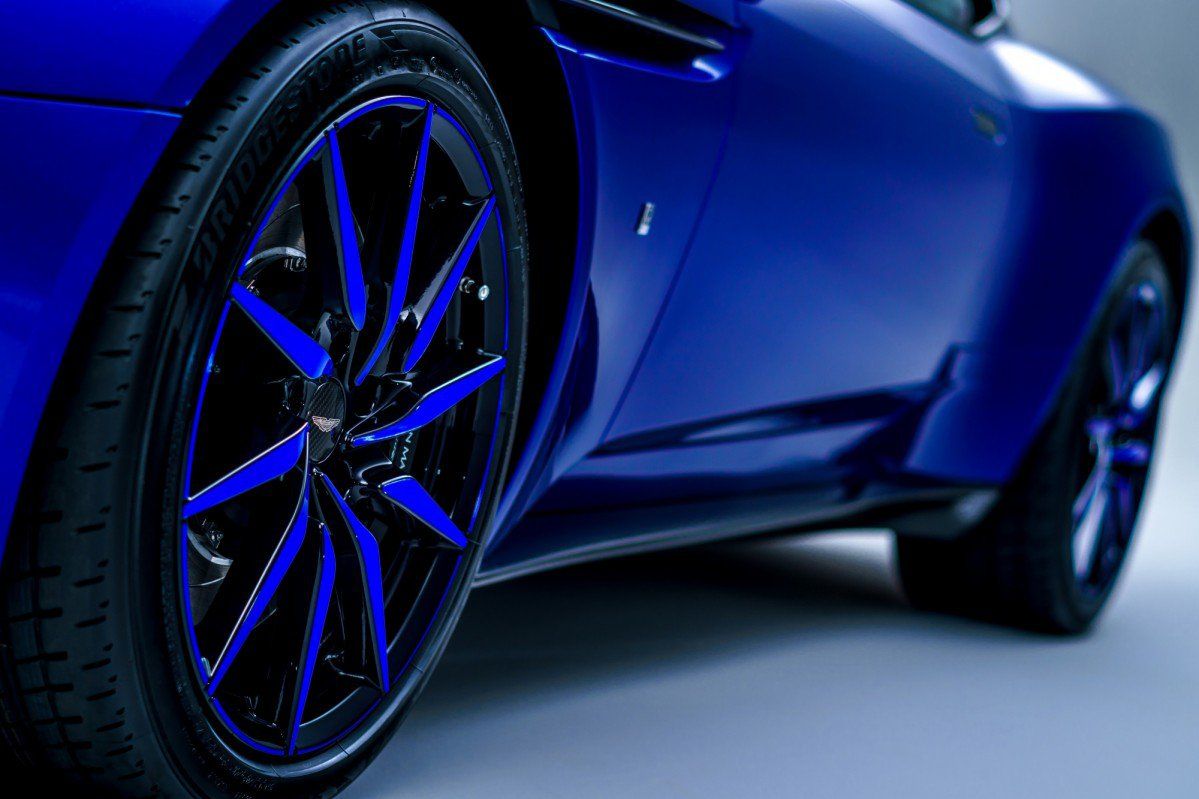 The alloy wheels feature Zaffre Blue blades and carbon fiber centers, with the engine cover made of the same lightweight material too. Climb (or descend) aboard, and you'll notice the Obsidian Black Semi-Aniline leather that wraps the upper and lower cabin environments. Quilted leather is used to cover the seats, which feature the Q by Aston Martin Logo embossed on the headrest and Zaffre Blue topstitching.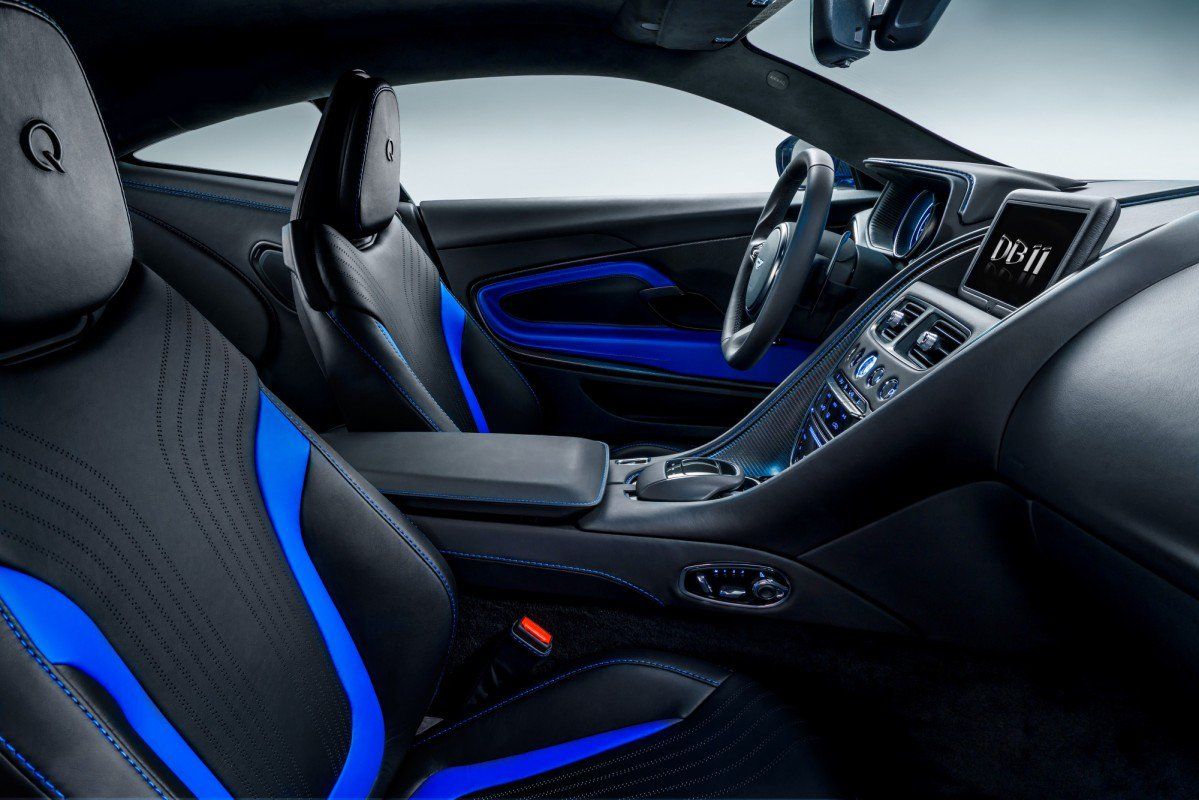 Finally, the color matched four-piece luggage set completes the changes made to the DB11.