Q by Aston Martin Vanquish S Red Arrows Edition pays tribute to the RAF's aerobatic team
Aston Martin's bespoke department is quite busy these days
Q by Aston Martin keeps on rolling unique models, with the latest one being a tribute to the Royal Air Force's Red Arrows aerobatic squadron.
Suggestively called Red Arrows edition, the highly-customized Vanquish S will be made in a run of ten examples, all commissioned by Aston Martin Cambridge.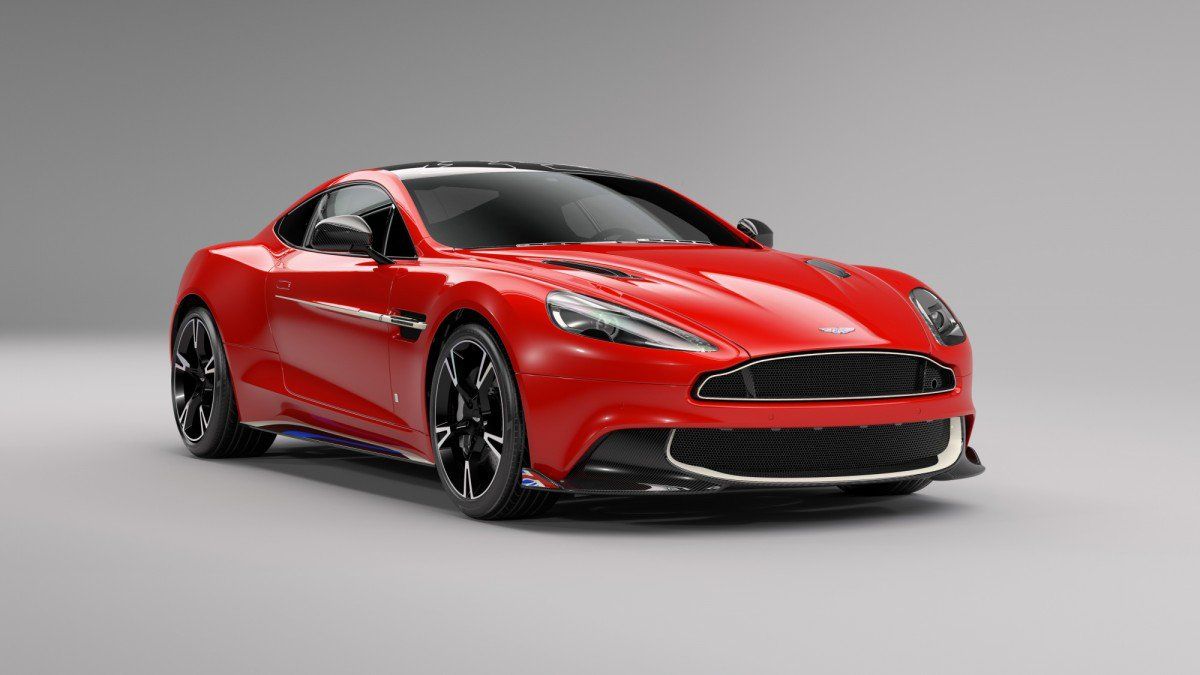 Each of the ten cars will sport special design features, hand-crafted interiors and graphic elements dedicated to the world of aviation and the RAF's Red Arrows unit.
All ten cars will come in a striking Eclat Red paintwork as a reference to the livery of the Hawks — with "Eclat" also being the Red Arrows' motto.
The Vanquish S Red Arrows edition packs many more unique exterior features, including white and blue carbon livery, an exposed carbon fiber roof panel with an inlaid pattern mimicking the canopy design of a fast jet, a Union Jack enamel wing badges, and a titanium exhaust.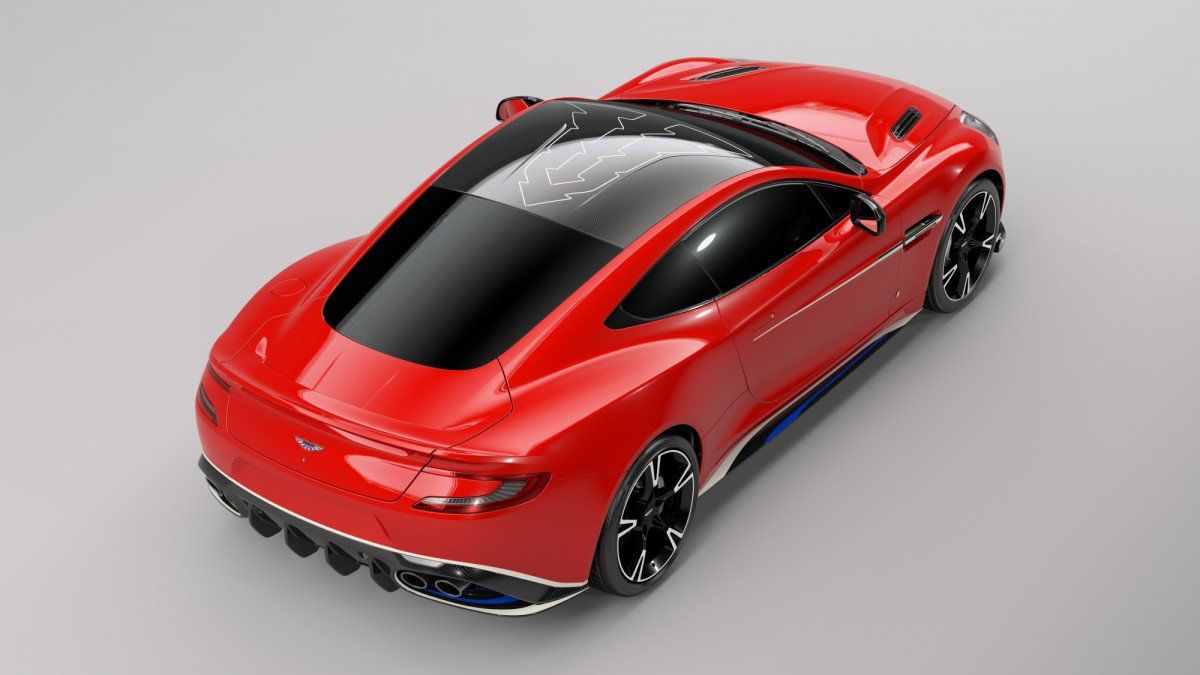 Inside, the bespoke Vanquish S adds many Red Arrows and RAF-inspired details such as the Pinewood green inserts, Martin Baker Ejection Seat fabric, and green webbing seat belts. The seat backs feature the embroidered signature Red Arrows emblem of nine aircraft in classic "diamond" formation. Unique sill and engine inspection plaques complete the package, with the latter to be signed by one of the ten "Red" pilots in the squadron.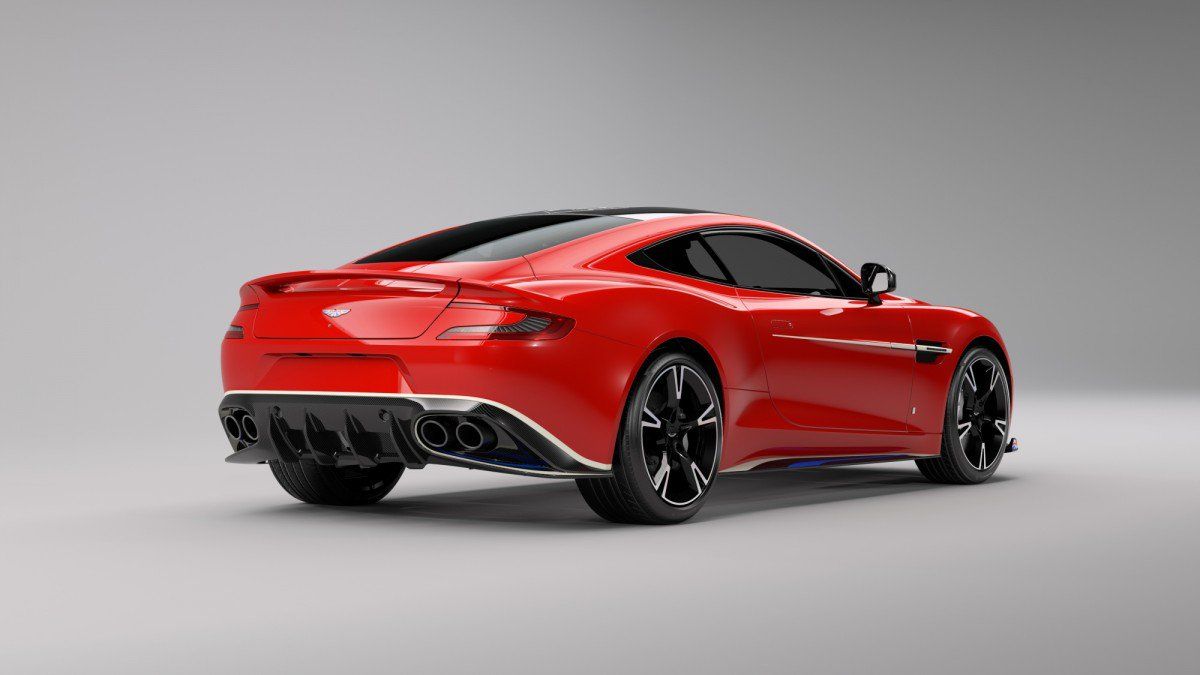 Interestingly, the Vanquish S Red Arrows edition lacks rear seats, which have been replaced by a compartment for twin racing helmets.
Nine of the ten cars will be available to buy through Aston Martin Cambridge, with the tenth car to be gifted to the RAF Benevolent Fund.