Rallycross driver Scott Speed banned from racing game due to reckless driving
Professional driver in real life, devoted cannonballer in iRacing
Modern racing sims are investing a lot of resources to render their mechanics as close to reality so that the fans would have an immersive experience.
Unlike real life, in racing sims, you'll encounter not only over-competitive human opponents but raging/trolling ones as well. The surprise here is the raging player's professional background.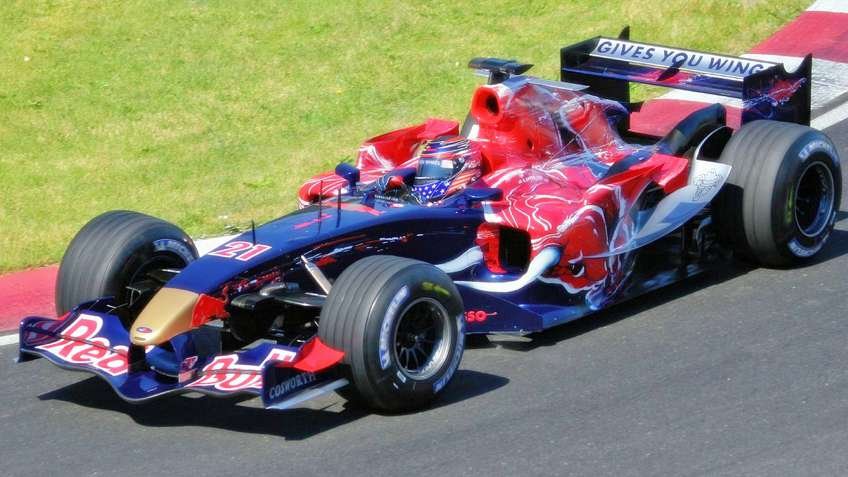 Scott Speed is kind of a motorsport wonder kid. In 2006 he had his Formula 1 breakthrough, at Red Bull Racing, being the first American driver to compete in a Grand Prix for the first time in 13 years (after Michael Andretti in 1993).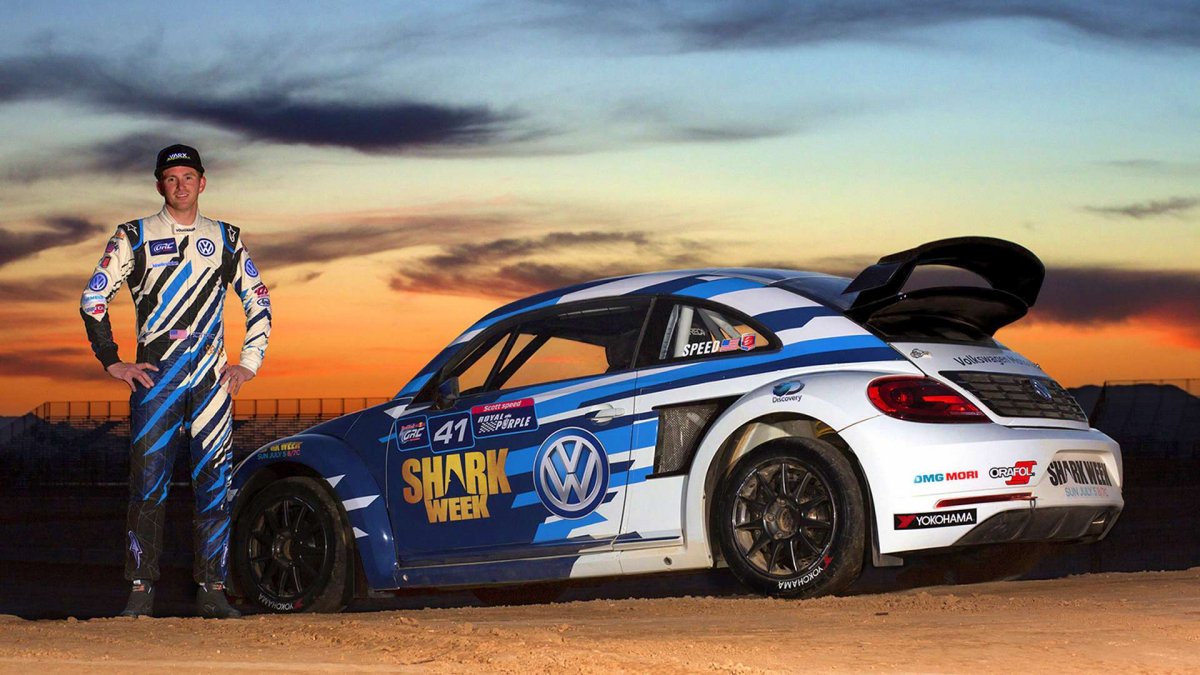 After being replaced by Sebastian Vettel, he switched to NASCAR, then IndyCar, before starting in the Rallycross championship, where he kicks ass every year since 2015. But, as the clip below shows, he (literally) kicks ass in iRacing as well. Or at least he tries to.
@scottspeed @iRacing @iRacingMyers https://t.co/K1DHLLbbHZ

— Andrew Fawcett (@Andrewtfawcett) February 1, 2018
A week after this incident was recorded (and reported), Speed's iRacing account was suspended for an indefinite period of time. In a comment to The Drive, he accepts the consequences of his behavior, stating:
"This is not real life, it's a game. The penalty for my action if protested against, is a suspension, which I accept and received. I personally wouldn't feel like a man protesting a guy who I just accidentally wrecked out of the lead for returning the favor. But that's me, and I understand that thinking is not treating iRacing with the appropriate amount of respect and is wrong. For that, I sincerely apologize."
Unfortunately, this semi-apologetic response is shaded by his reactions on Facebook, where he treats others like losers for not being professional drivers in real life, like he is.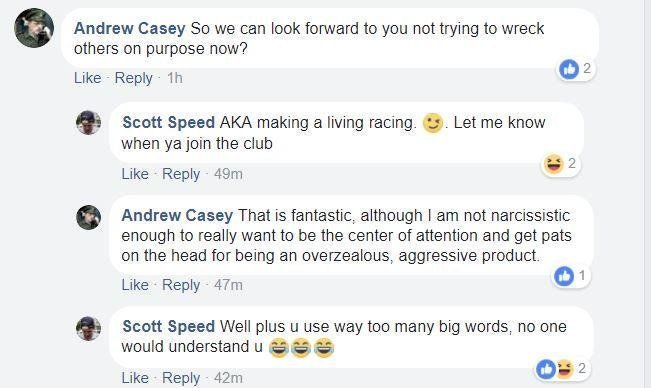 And just to further show his intention of leaving the virtual racing universe, he listed his racing rig on Facebook's Marketplace for $7.500.
Scott Speed's iRacing career may be over but no one's going to forget him, especially as long as this video montage will be on the internet. Ironically, the voice in the video is actually Speed's, from past iRacing promo videos.
For what it's worth, Scott Speed's short fuse is also present in real life. In 2008, during the ARCA season finale, he sacrificed his championship position (and his car) to punish a rival for a previous collision. He was pulled from the race.
Oh, and one time he told David Coulthard to f**k off.