The hero of its own fantasy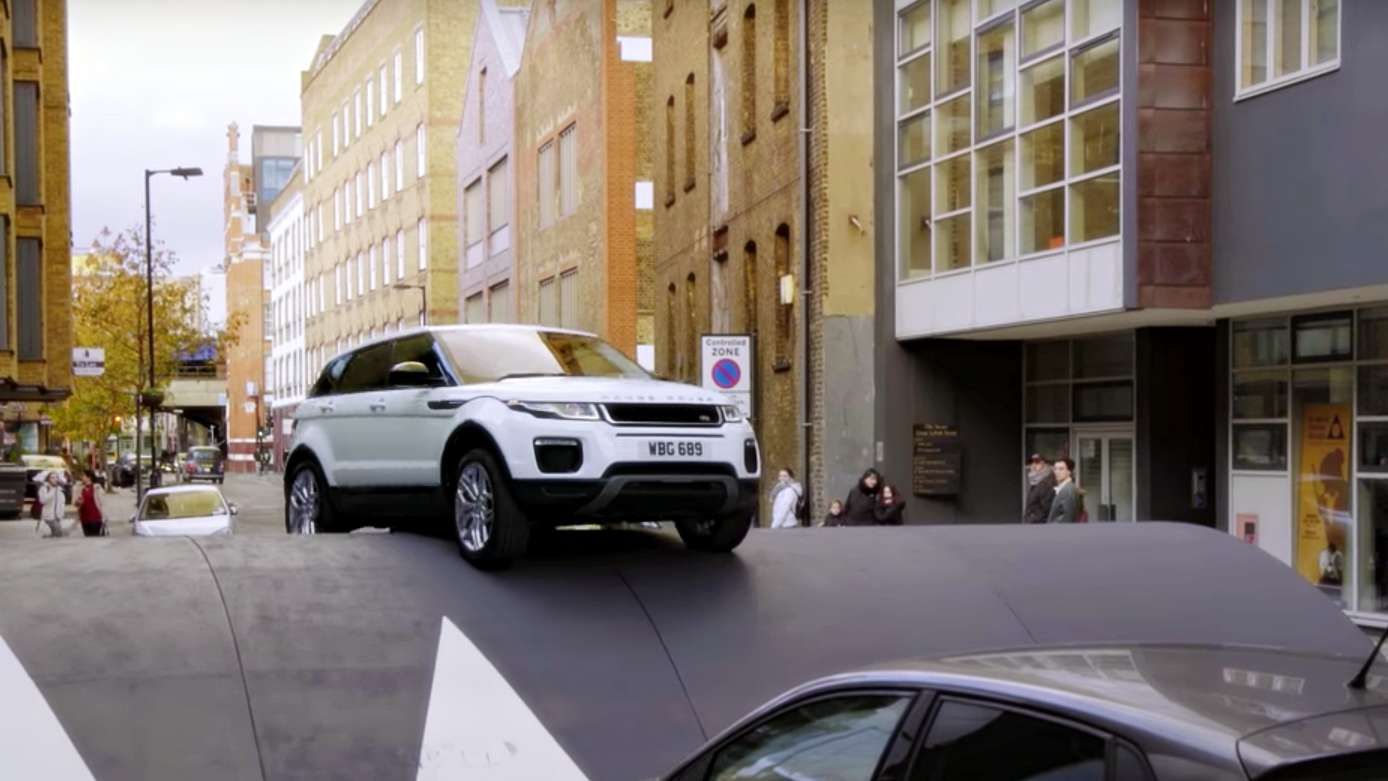 Descending from a capable off-roaders lineage, the seemingly delicate Evoque tries to prove it inherited good genes as well.
At least that's what we've learned from watching this recent stunt it pulled, climbing the biggest speed bump you've seen in your entire life. Evoque's short overhangs mean it boasts good approach and departure angles, and the all-wheel-drive system is also a good helper.
Could any of the other cars have conquered this speed bump? Except for the lowered, sports ones, yes, probably. Can the Evoque do much more than fooling around in the city? Most certainly. But if Land Rover wants you to see the baby Range as a curb climber, and the Sport a the mighty harsh off-roader, so be it.