Range Rover gets new straight-six engine for extra refinement
New petrol engine from the Ingenium family
The flagship of the Range Rover range gets the new Ingenium straight-six petrol engine for extra refinement and efficiency.
The latest 3.0-litre in-line six-cylinder delivers 400 hp and 550 Nm of torque that powers the new Range Rover from 0-100km/h in 6.3 seconds (0-60mph in 5.9 seconds) and to a top speed of 140mph (225km/h).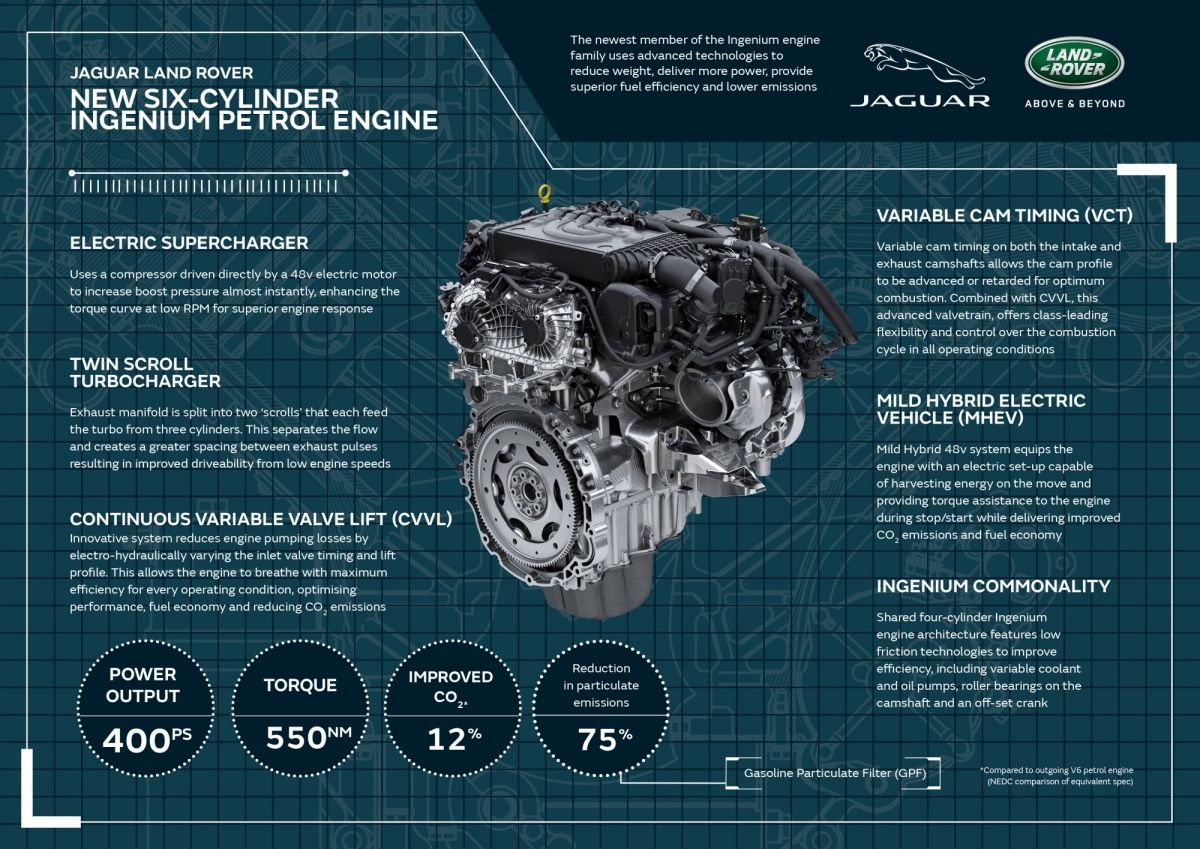 The new engine uses an electric supercharger that delivers immediate boost by spooling in 0.5s up to 65000rpm and a twin-scroll turbocharger.
These features, underpinned by the latest Ingenium petrol engine, form part of a Mild Hybrid Electric Vehicle (MHEV) powertrain designed to bring enhanced efficiency to the range with fuel economy of 30.4mpg (9.3l/100km) and CO2 emissions of 212g/km.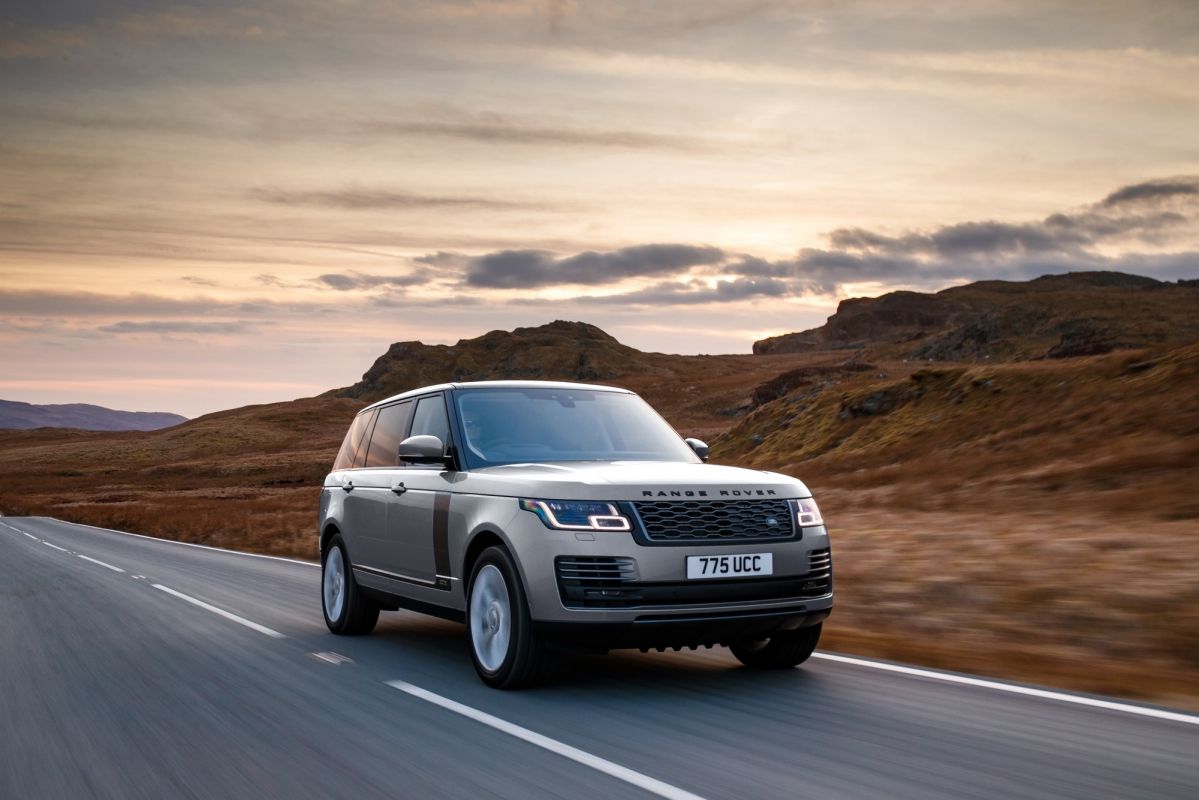 Based around a new start-stop system, the latest 3.0-litre engine is paired with an electric motor that can harvest energy through deceleration and store it in a 48V battery. This energy can then be re-deployed through torque-assist, reducing CO2 emissions and the work load on the engine.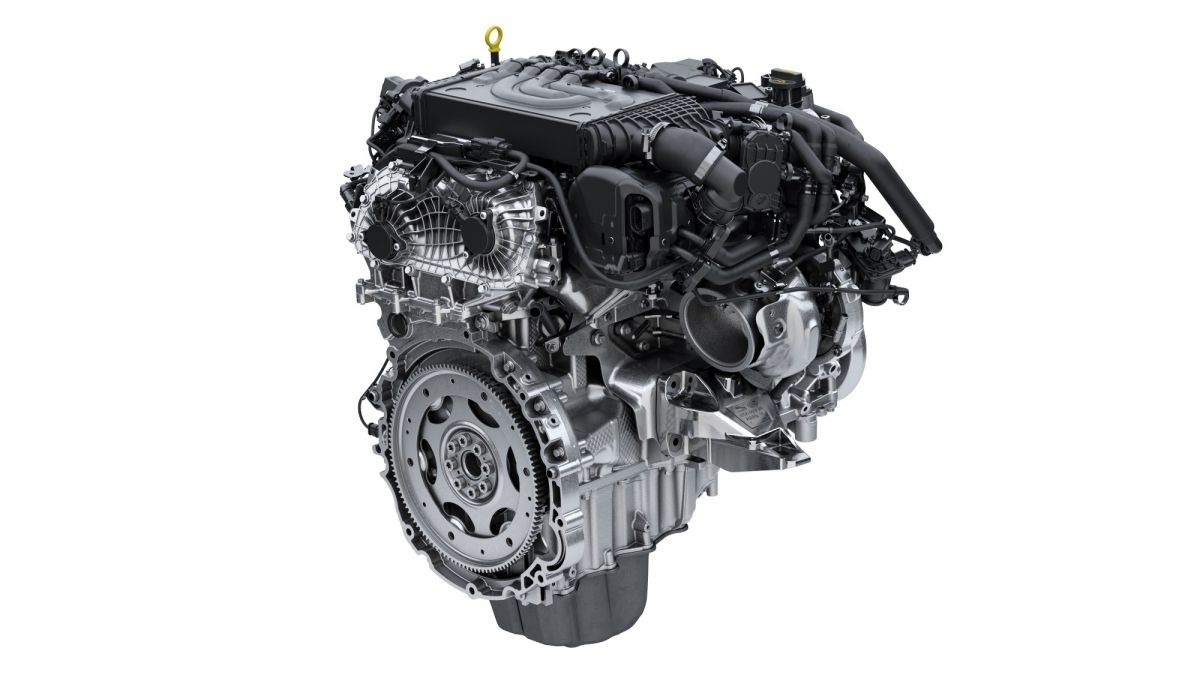 Besides the new straight-six petrol engine, Range Rover gets an updated paint palette includes two new colours, as Eiger Grey replaces Corris Grey and Portofino Blue is now available instead of Loire Blue. Customers can also choose a new 22-inch Gloss Black wheel, in addition to the existing 21-inch and 22-inch options.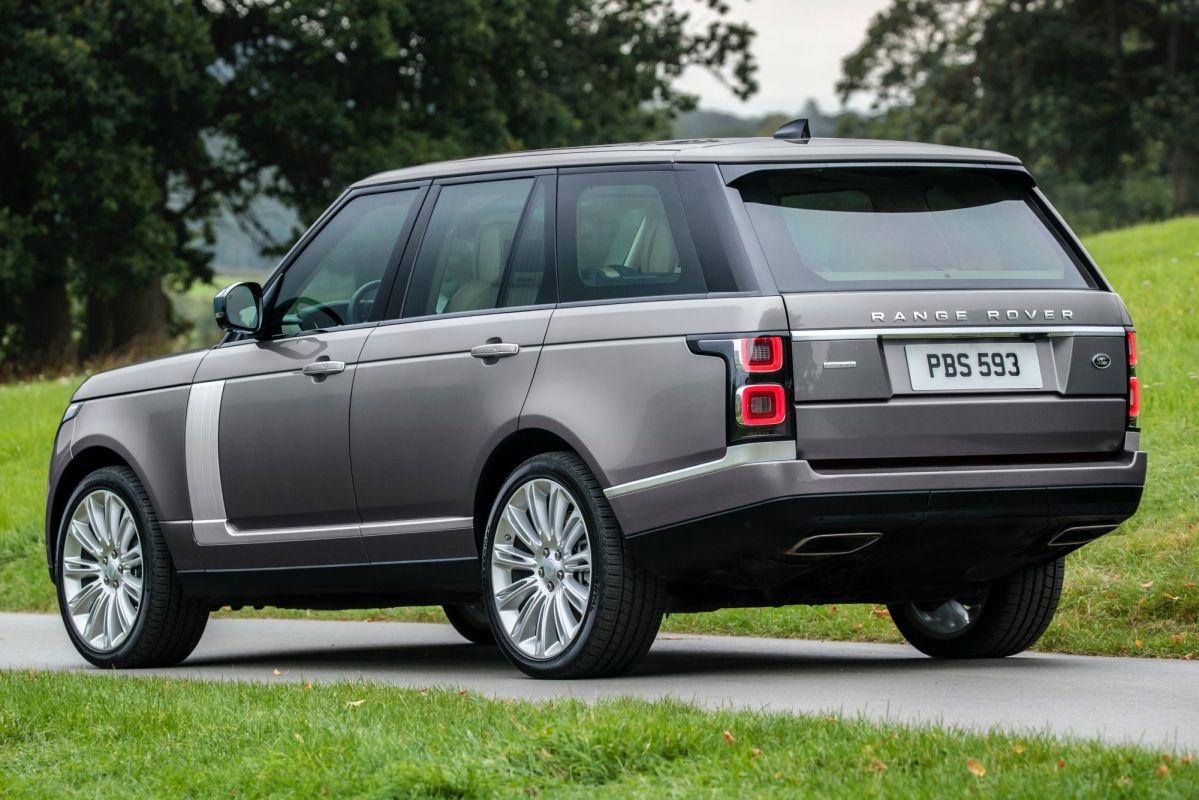 The headlights on Range Rover have been updated to include two new features as standard. Available on both Matrix and Pixel LED systems, Sign Post Dimming identifies road signs and turns off the individual LEDs that could reflect back and cause glare for the driver. Tourist Mode has also been added to the Pixel system, allowing a driver to select whether they are driving on the left or right-hand side of the road and adjusting the beam pattern accordingly.
Connectivity has been enhanced with the addition of a new Smartphone Pack that offersApple CarPlay and Android Auto mobile device mirroring.
The latest Range Rover is available to order now, priced from £83,655 in the UK.