Range Rover Velar SVR puts its V8 powertrain to good use on the Nürburgring
Wild at heart, but still elegant on the outside
The all-new Range Rover Velar is not on sale yet, but there's huge anticipation for it ever since Land Rover unveiled it at the Geneva Motor Show in March.
Arriving in dealerships this summer, the Velar will be available with a host of four- and six-cylinder gasoline and diesel engines with outputs ranging from 180 to 380 hp. But that's the "civilized" Velar we're talking about, with Land Rover also preparing a "hooligan" version courtesy of its Special Vehicle Operations team.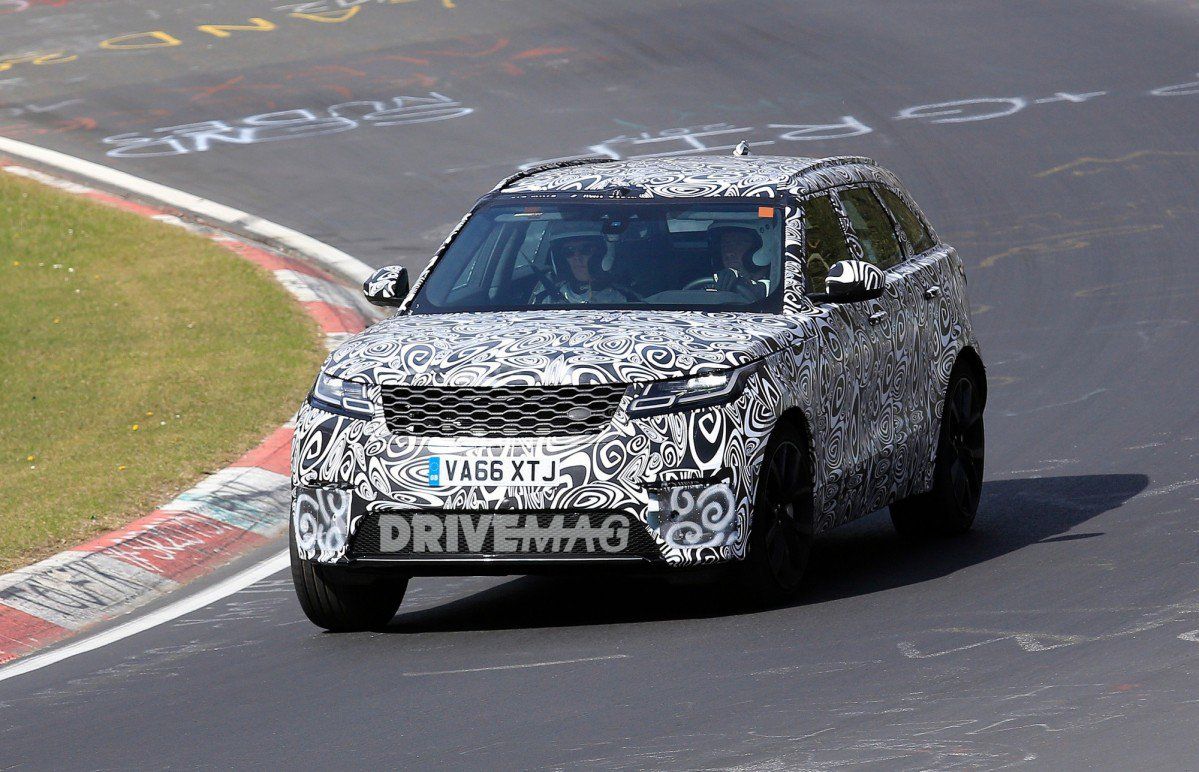 As with the Range Rover Sport, the performance-oriented Velar will bear the SVR moniker and will be the wildest of the range. As you can see in these spy shots, the Velar SVR is already undergoing tests — at the Nürburgring Nordschleife, where else?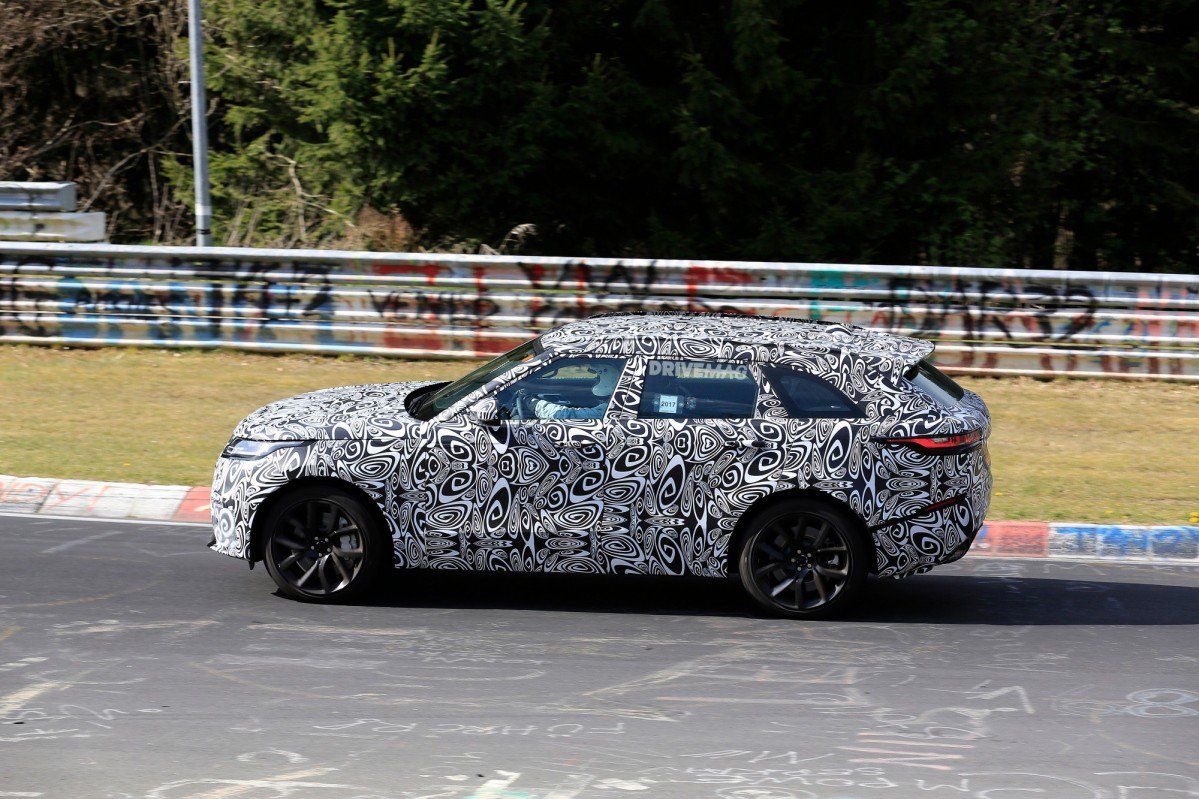 The Velar SVR prototype spotted by our spy photographers at the 'Ring may wear a psychedelic camouflage all over its stylish bodywork, but several design details blow away its cover as the mightiest model of the range. Those include the (hidden) enlarged air intakes on the sides of the front bumper, the massive rear air diffuser with hidden exhaust tips (our money is on quad tailpipes), as well as the extended roof spoiler that's there for added downforce at high speeds.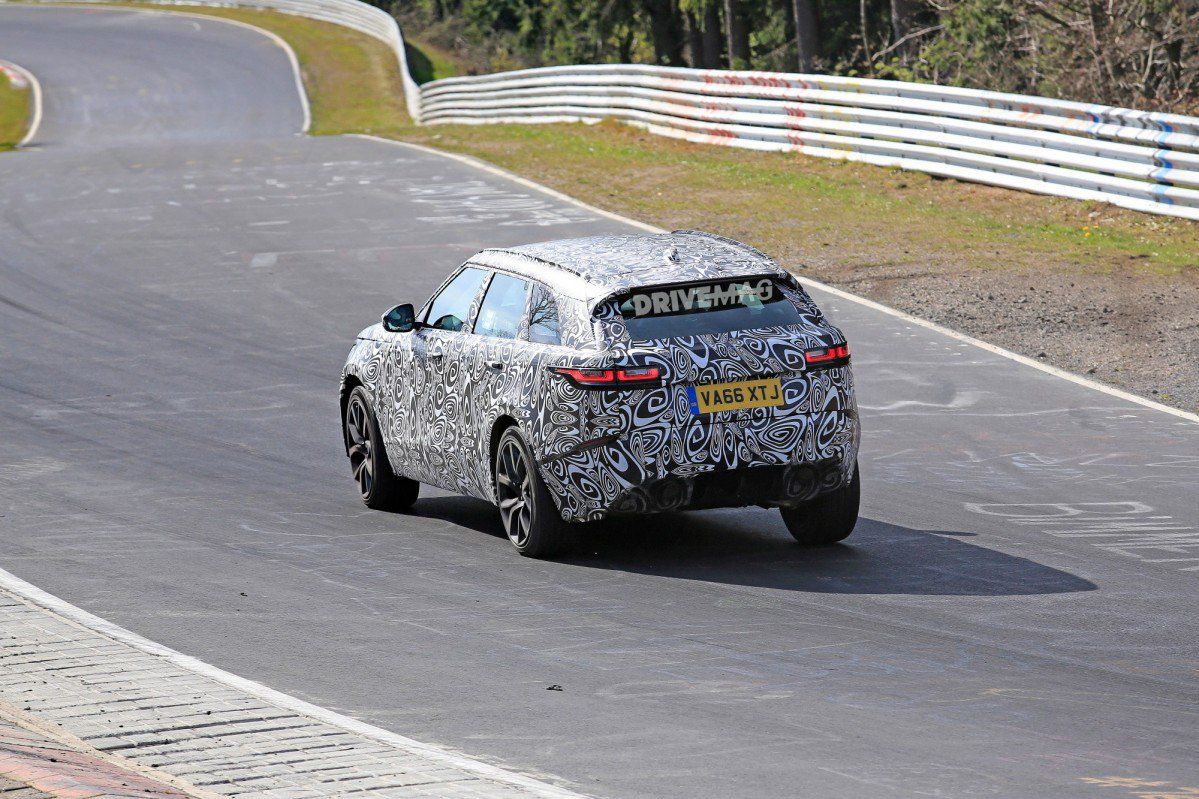 Expect the Velar SVR (and the mechanically-related Jaguar F-Pace SVR) to pack the same supercharged 5.0-liter V8 gasoline engine used in the Range Rover Sport SVR. Power and torque figures should be identical with the bigger model: 550 hp and 680 Nm (501 lb-ft) of torque.
Image credits: AUTOMEDIA