It's the next best thing to the V8 Vantage GTE Le Mans racer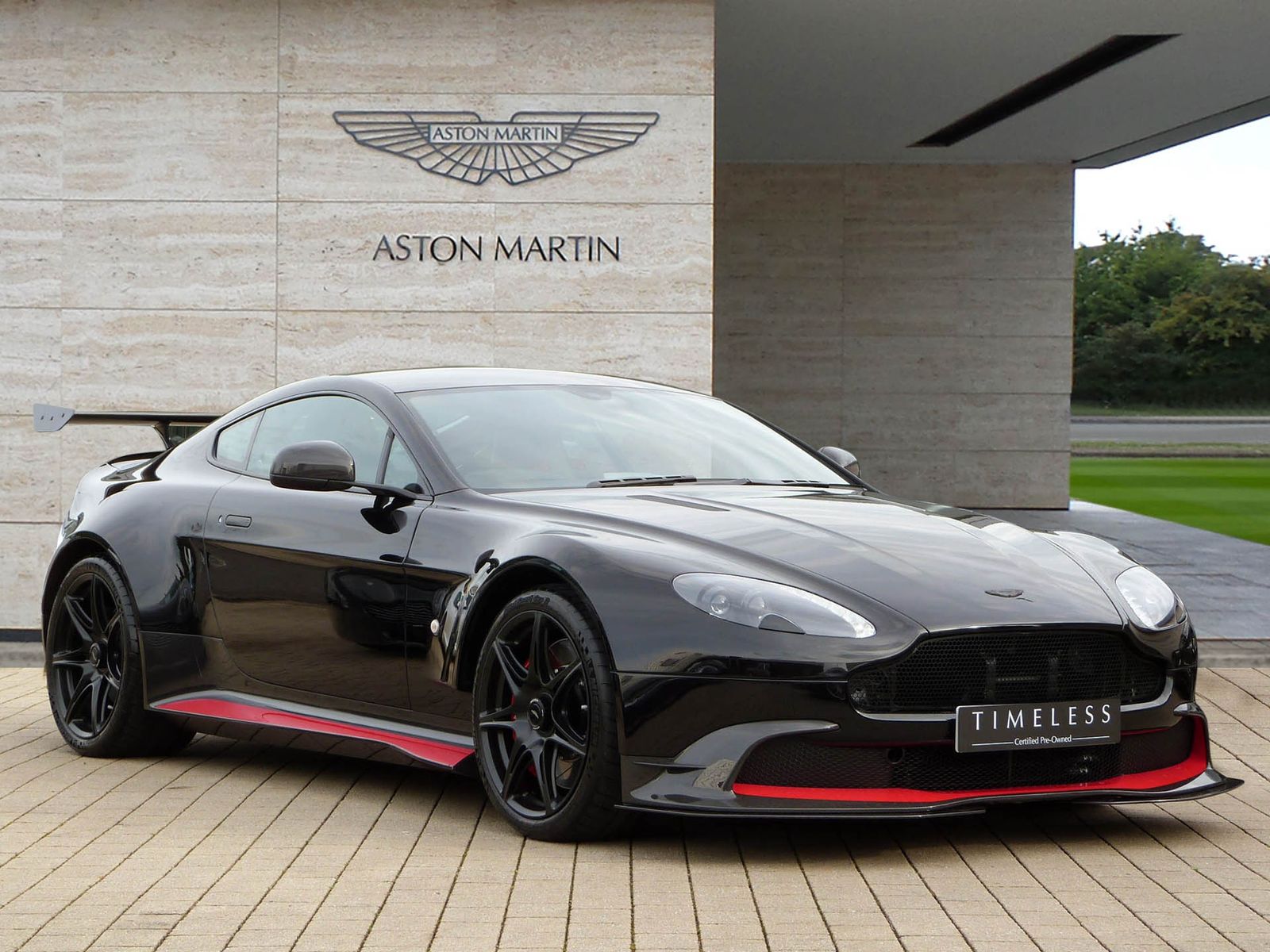 It's not every day one can see an Aston Martin Vantage GT8 on the street, let alone spot one in a showroom.
But the stars align from time to time for the luckiest among us who have the financial means to purchase a very rare Aston Martin.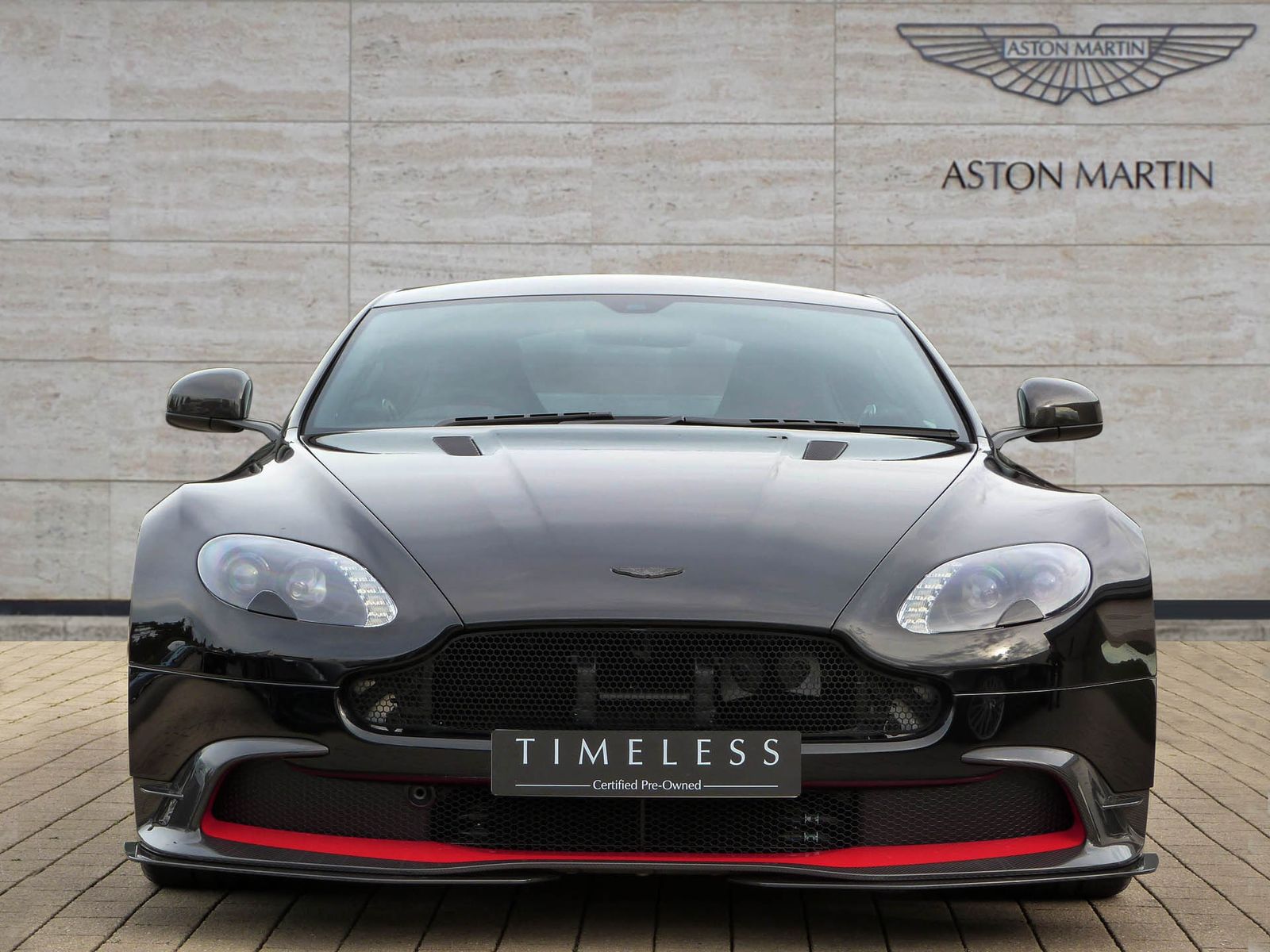 Luxury dealer group H.R. Owen has welcomed an extremely rare Aston Martin Vantage GT8 to its Cheltenham showroom, where it will stay on display until someone pays the £259,950 (about $333,260) asking price — which is almost £95,000 more than the original retail price when it was new.
Aston Martin has built just 150 units of the Vantage GT8, with the one in H.R. Owen's showroom being the 66th example that rolled off the assembly line. The Vantage GT8 benefits from lessons learned in GTE, GT3, and GT4 racing, and is inspired by the Vantage GTE endurance race car.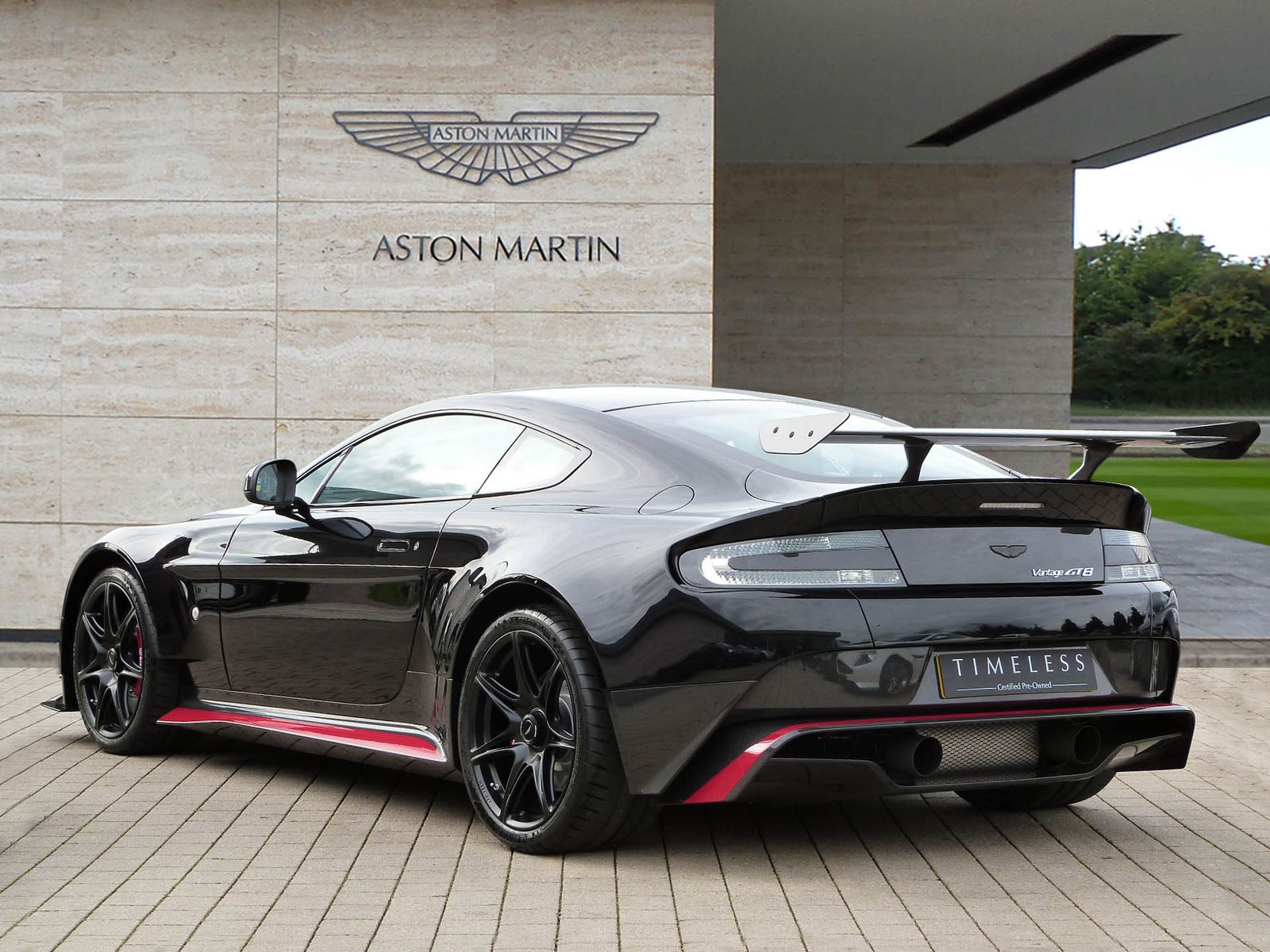 Car no. 66 features a striking Onyx Black metallic finish with red accents, but the most distinctive exterior elements are those made from carbon fiber. They include the massive rear wing, the front splitter, door sills, roof, and diffuser. Besides saving weight, the carbon fiber parts give the car a more menacing look.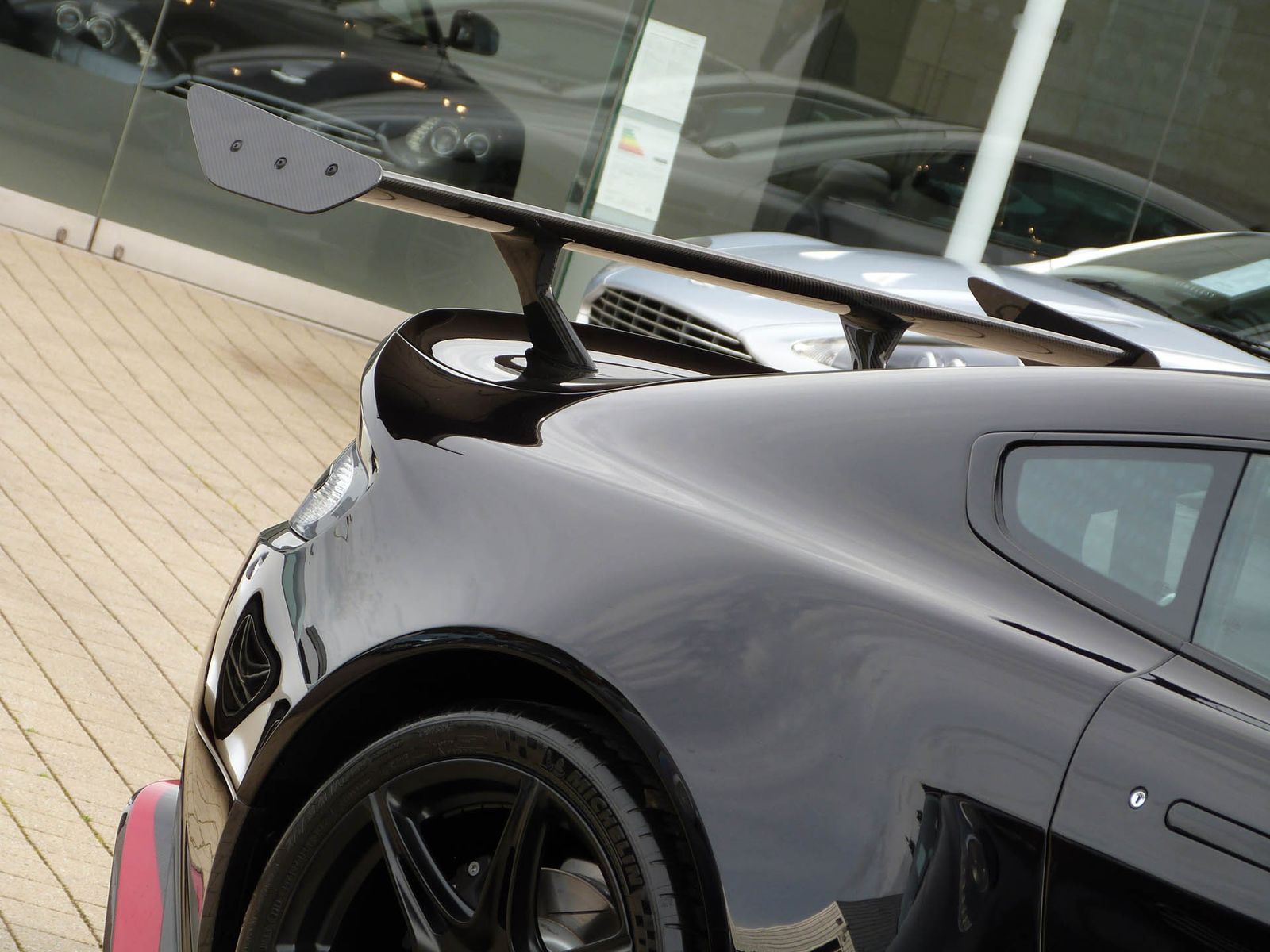 The Vantage GT8 is the lightest (by up to 100 kg compared to the standard car) and most powerful V8 Vantage ever, marrying a track-focused chassis with a race-bred aerodynamic package and a revised 440 hp (446 PS) 4.7-liter naturally aspirated V8 engine. Available with either a six-speed manual or a seven-speed Sportshift II automated manual transmission.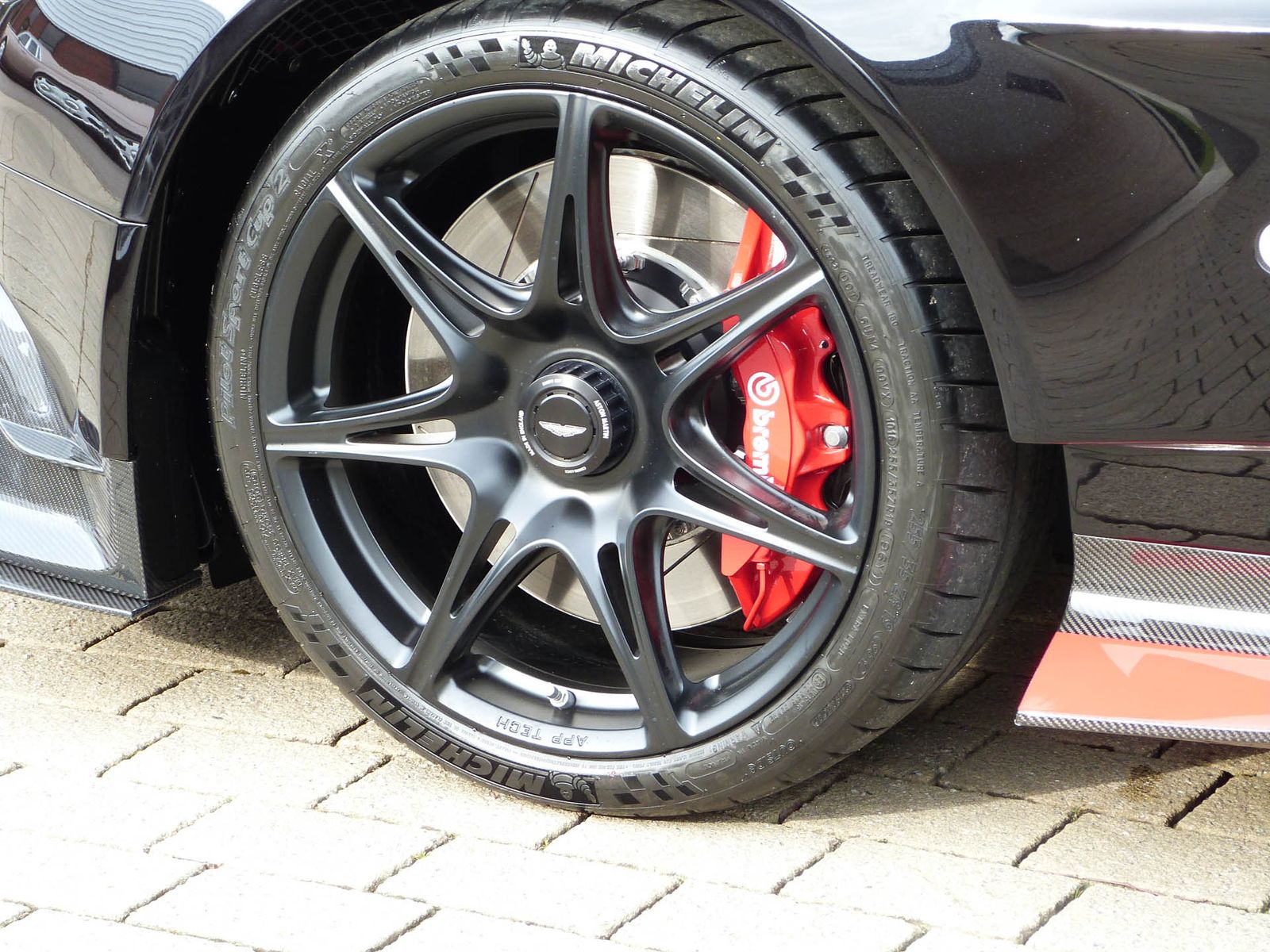 The Aston Martin Vantage GT8 debuted at the end of 2016, and the entire production run of 150 cars sold very quickly, making this quite an opportunity.