It's a concept for something futuristic yet features an all-wood dashboard made by a bicycle manufacturer…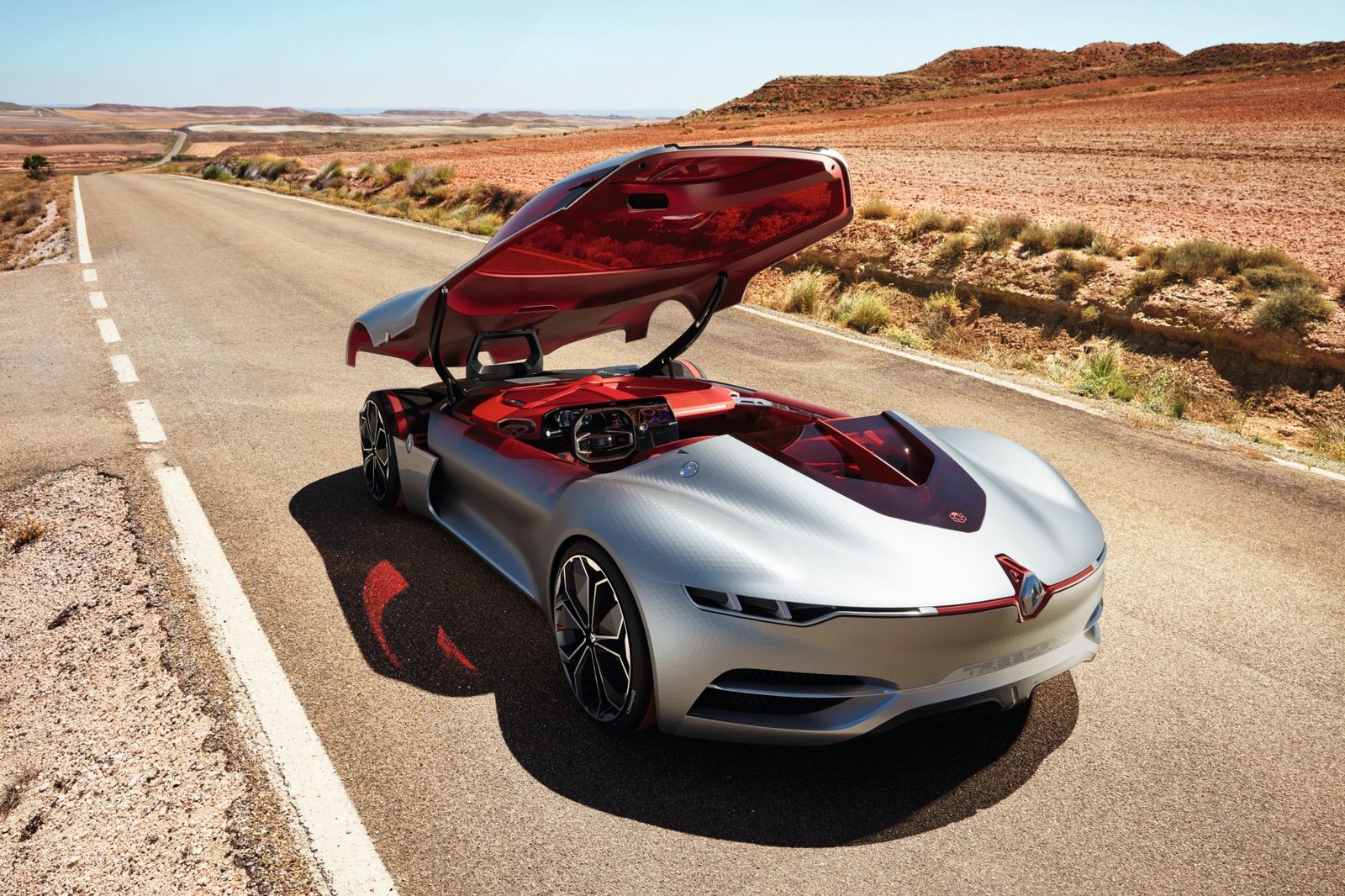 After leaking onto the web yesterday, Renault's Trezor concept has been officially unveiled and detailed at the Paris motor show.
As previously explained, it's an all-electric concept that announces Renault's future design direction, in a similar manner to 2010's DeZir concept.
Renault calls it an "electric grand tourer," and the underlying theme behind its design is "falling in love."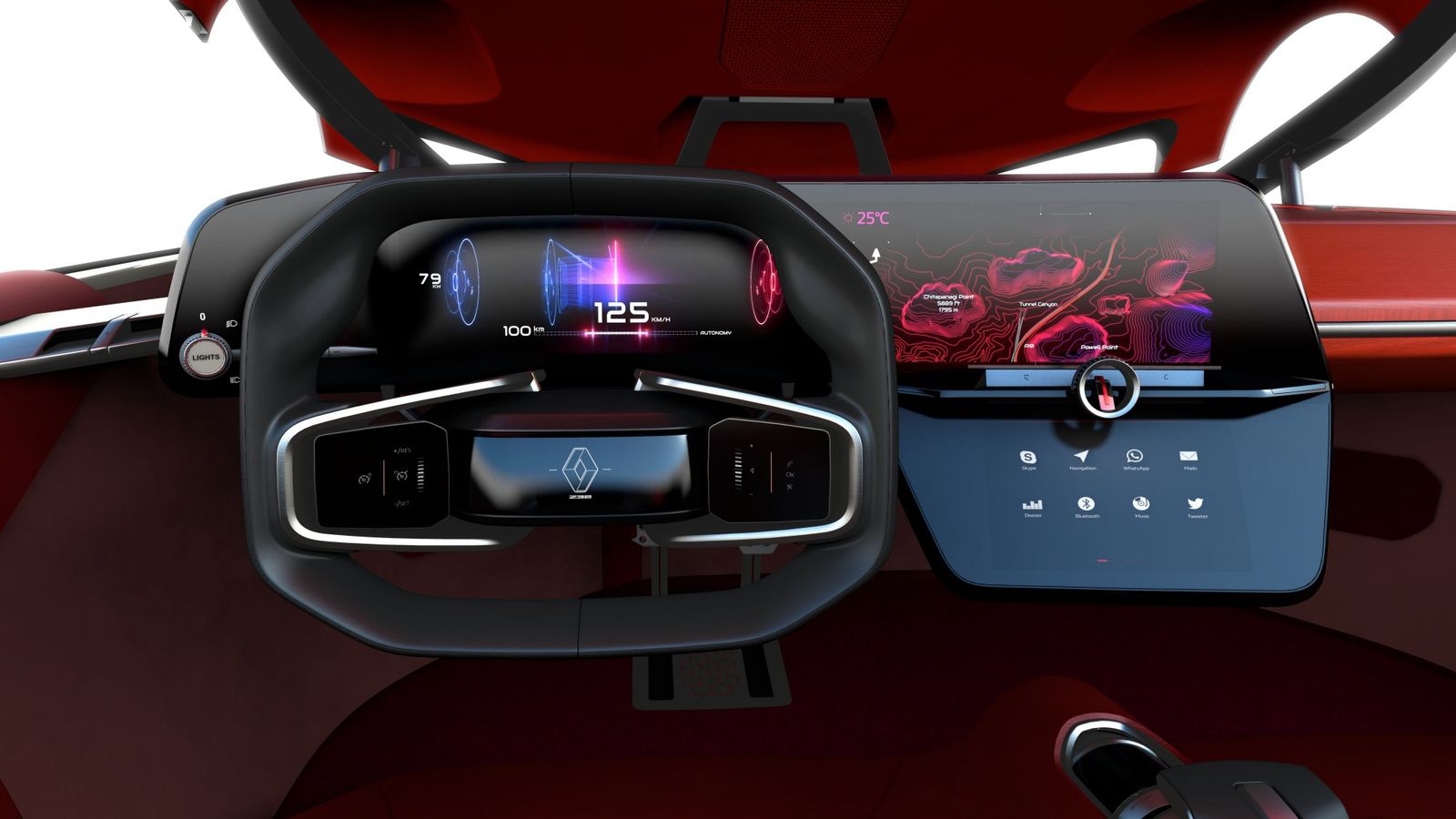 It draws its power from a single electric motor putting out 350 hp (260 kW) of power and 380 Nm torque. All drive is sent to the back and 100 km/h / 62 mph comes up in under four seconds, according to the manufacturer.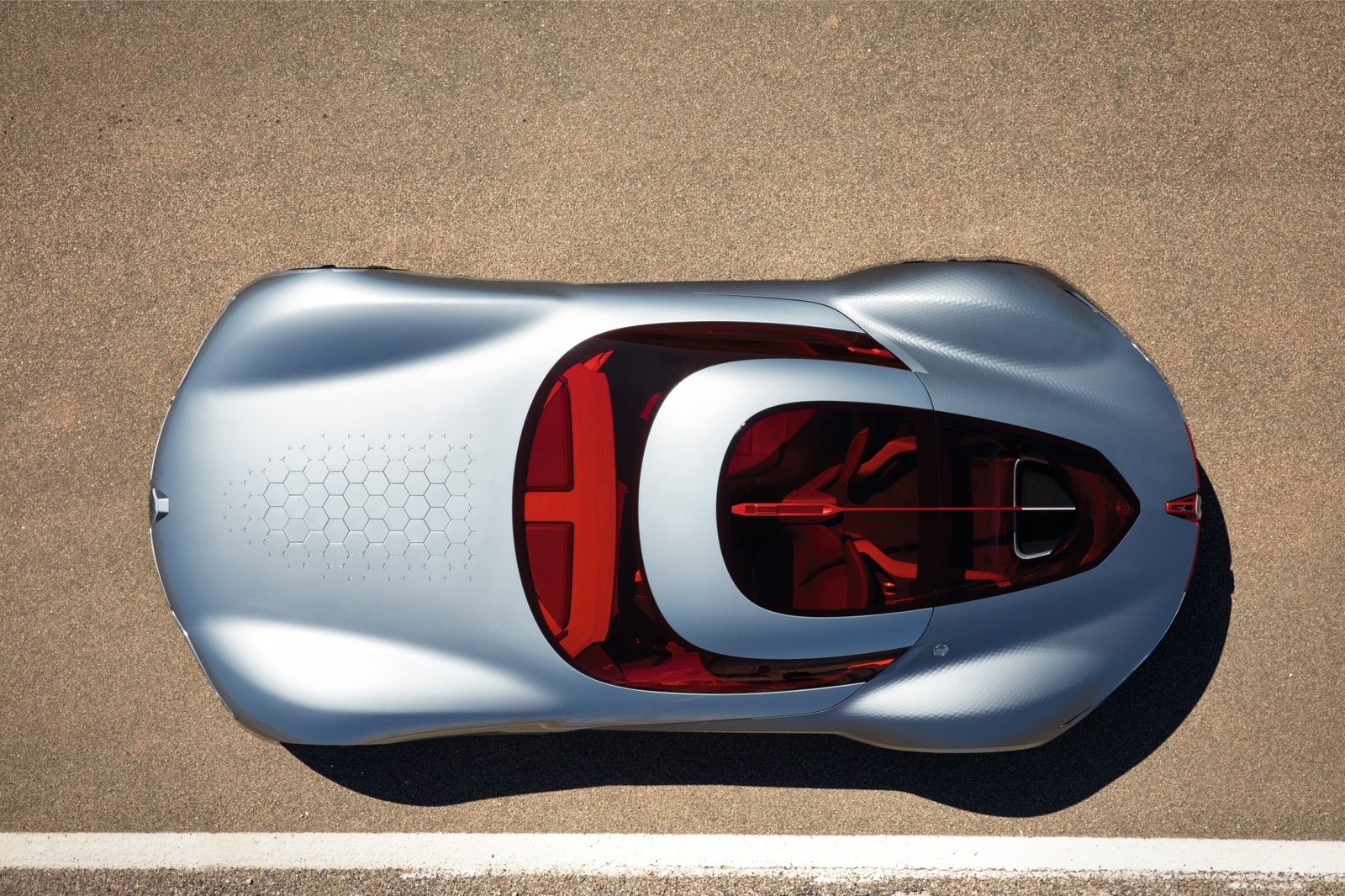 It's not only the Trezor's exterior and electric powertrain that announces Renault's near future, as the interior is also a dramatized preview of what's to come. Wood is used in the interior, with the material being supplied by French bicycle manufacturer KEIM – it's also unusually finished in red. Oh and the way its canopy opens is really quite special, as you can see in the opening shot and official presentation video posted below.