Renault's vision is one of autonomous electric cars roaming around freely in the city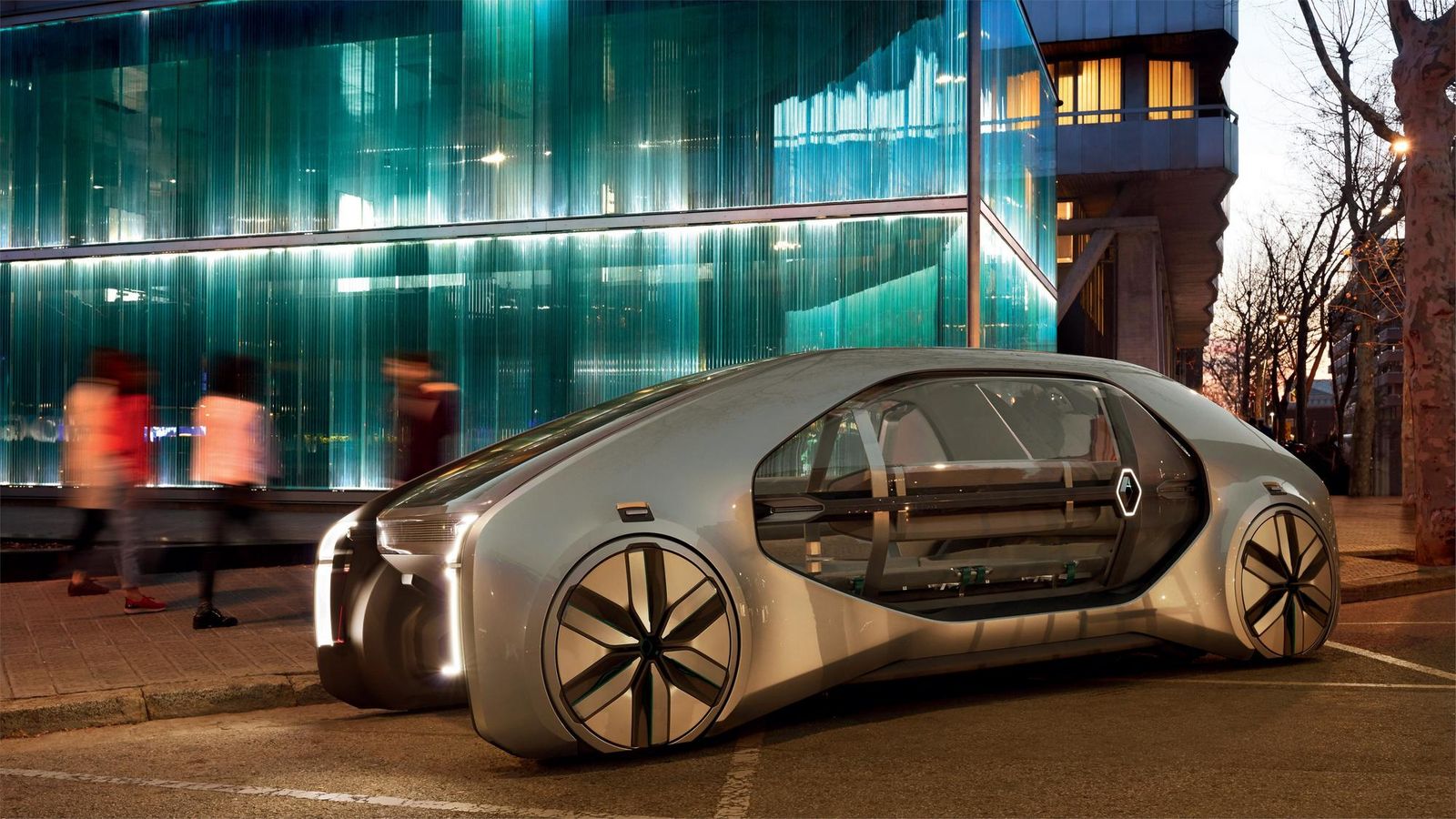 Renault has a clear vision for the future of transportation: autonomous, electric and shared cars, integrated into the surrounding environment. And EZ-GO is not only a concept but a functioning car!
According to Renault, EZ-GO is both a car and a service. It's a car that can be ordered through an application or through physical stations, as a shared service – you can ride alone or with a group of friends, your family or shared with strangers. Because it's a self-driving vehicle, passengers can spend their traveling time reading, working, sleeping or doing whatever they please, as seen in the video below.
But EZ-GO is part of a bigger vision, about how our towns should be transformed into smart cities.
Six criteria for a smart city, according to Renault

Smart economy: productivity and wealth creation are enhanced by a flexible, innovative ecosystem;
Sustainable governance, with social and administrative services being better integrated;
Smart housing, aided by new technologies intended to reduce their ecological footprint;
Eco-friendly citizenship, creating a cosmopolitan social and cultural capital ;
A sustainable environment, focusing on protecting natural habitats and cutting pollution;
Smart mobility, through more efficient, eco-friendly, accessible and affordable mobility
Renault wants to be a top player in this brand-new field and will invest several billion dollars in the years to come in smart electric grids, smart charging projects, vehicle-to-grid interactions between vehicles and the electricity grid, and second-life battery projects.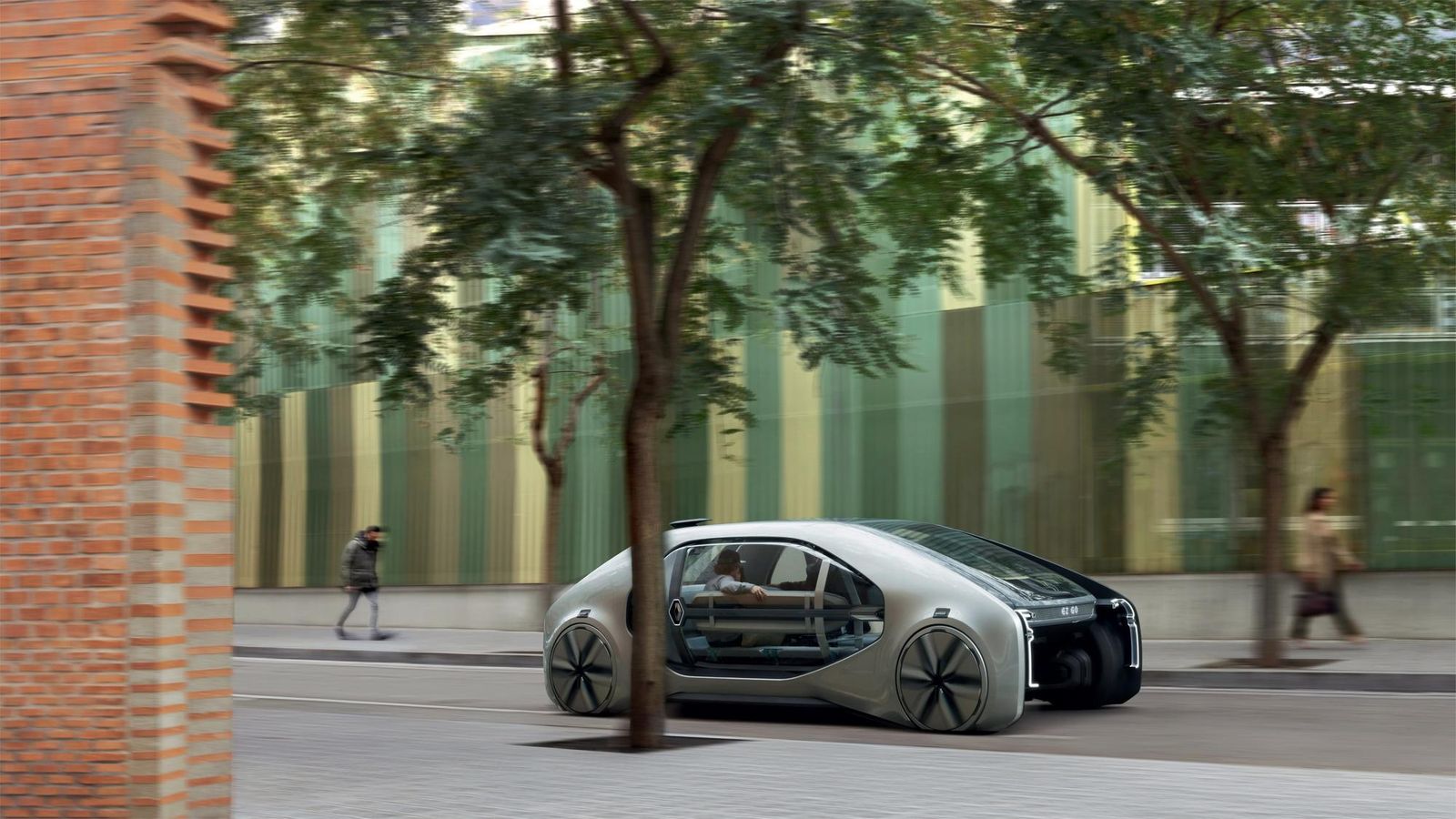 EZ-GO: the robo-vehicle of the 20s
Renault EZ-GO is a robotic vehicle designed to transport up to six passengers simultaneously. It has a rear-axle electric motor, a 4CONTROL chassis with 4-wheel steering, active suspension that keeps the vehicle as low as possible and raises it by several centimeters if needed. It also has a wireless induction battery charging system, for automatic connection without human intervention. A host of sensors (radars, lidars, ultrasound, and cameras) are grouped in the removable antenna located on the roof's rear spoiler, which is automatically deployed when the vehicle starts.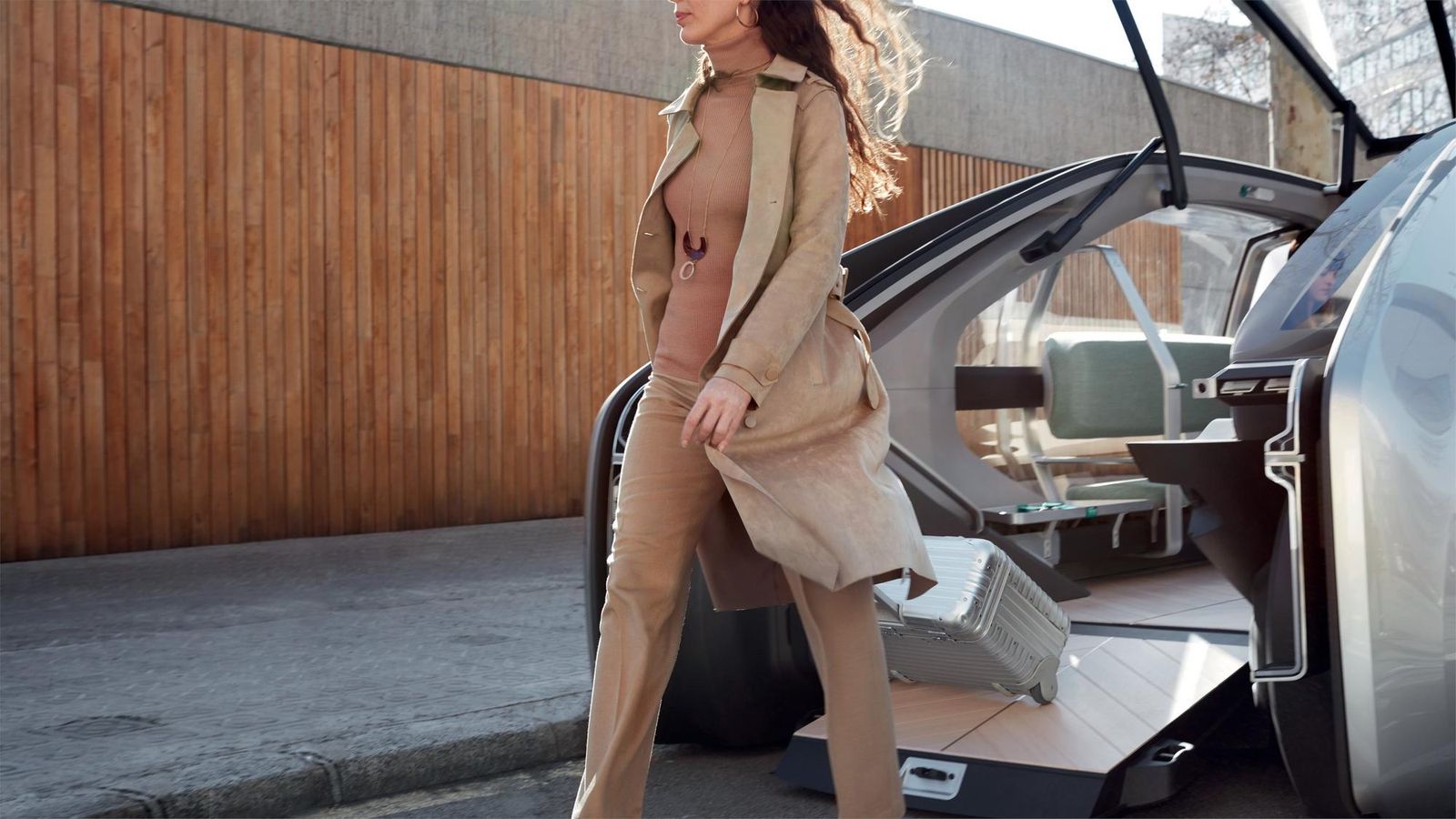 Length: 5.20 m, Width: 2.20 m, Height (hatch closed): 1.60 m, Height (hatch open): 1.80 m

Wheelbase: 3.80 m, Weight: 1,700 kg (including 300 kg for the batteries),

Engine: 1 electric motor, Drive wheels: REAR, Steering wheels: FRONT/REAR

Autonomous technology: level 4, Number of seats: 6
The EZ-GO can be ordered through an app, or from in-town stations, depending on the preference of the operator. The service may be operated by private or public organizations. It can potentially operate 24/7 and it supplements car ownership and mass transit such as subways and buses. According to Renault, it also combines the flexibility and comfort of individual transport with the efficiency and the safety provided by public transport.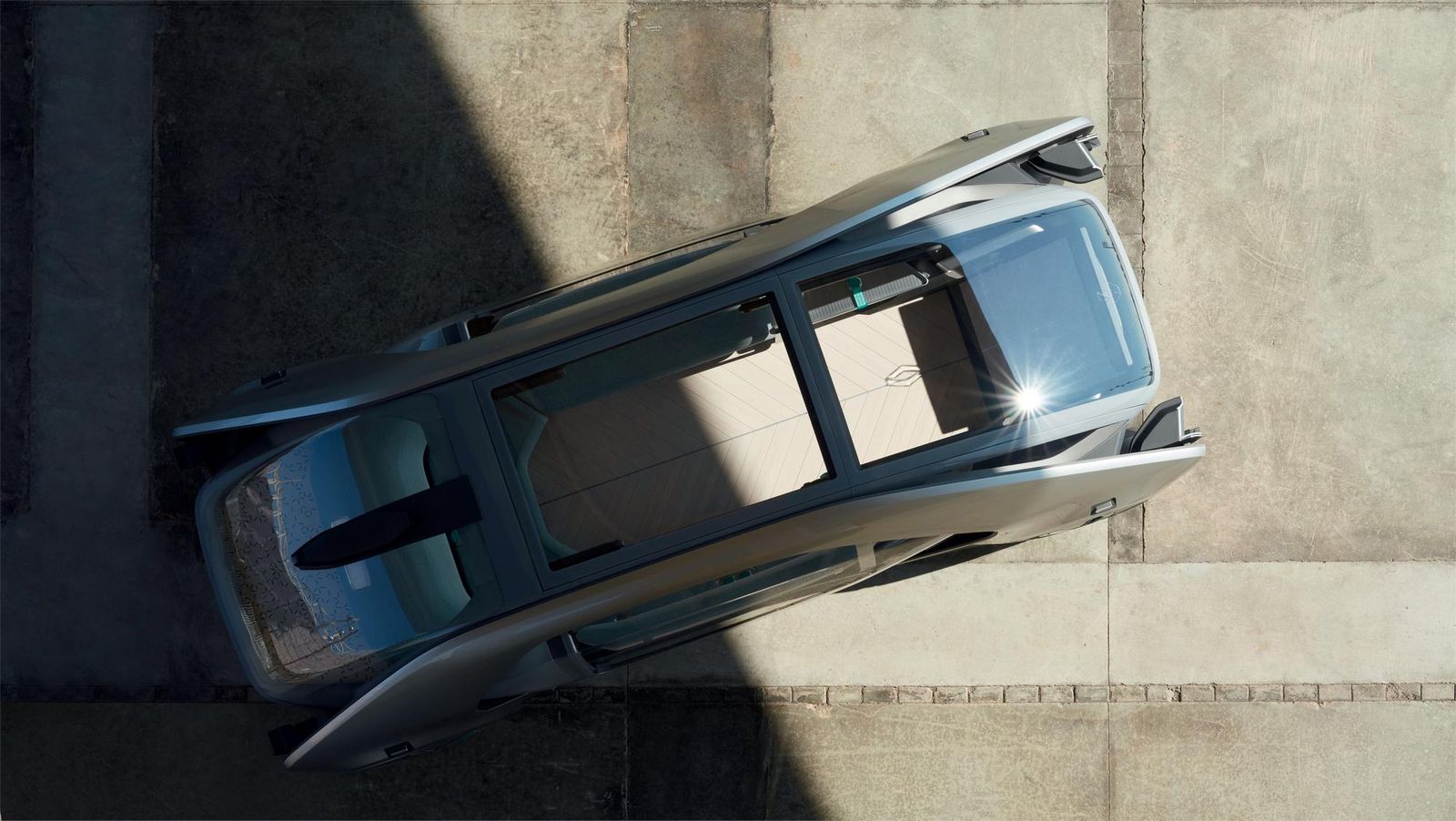 Renault EZ-GO's trapeze shape and large glazed surfaces offer plenty of space and light for passengers, while its shallow angle makes it easy for people to get in with a suitcase on wheels, a stroller, a wheelchair, or even on crutches. Its benches are comfortable and made for lounging, without division between passengers; and its screens show useful information about the city.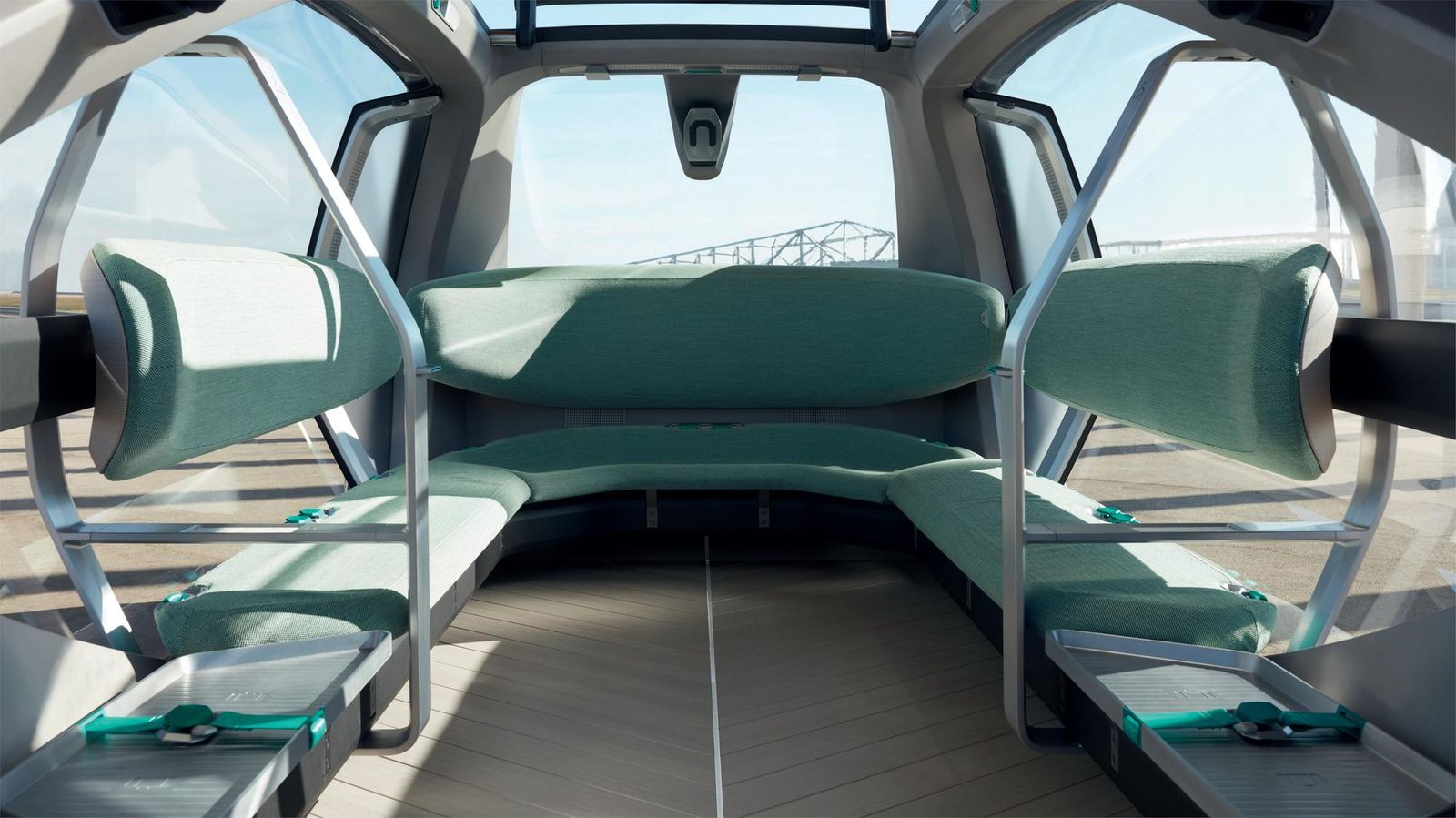 It also has a level 4 autonomous driving capability on the SAE International 5-level scale. This means the vehicle is able to manage its distance from the vehicle in front, stay in lane, change lanes (e.g. when overtaking) and turn all by itself at a junction. It can also move into a safe position in cases of exceptional incidents in its vicinity, either by itself or through its connectivity with a monitoring center. It travels at a limited speed of 48 km/h (30 mph), so sudden stops will bring no discomfort to its passengers.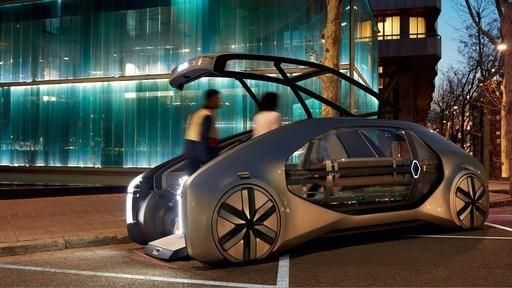 It's also a connected vehicle, offering onboard Wi-Fi connectivity and induction charging for mobile devices. There's a large screen in front of the door for sharing trip information (time to arrival, planned stops for boarding or leaving, etc.), or information about the city's services, with the passengers. For example, Renault EZ-GO can display information about a tourist spot as it travels close by. The station's screens show cultural and tourist information about the city and lets you book trips spanning several means of transport, and tickets to museums at your destination. Many content options could be possible, depending on the usage scenario. Customers could choose how to use the car, for example booking a guided discovery tour of the city.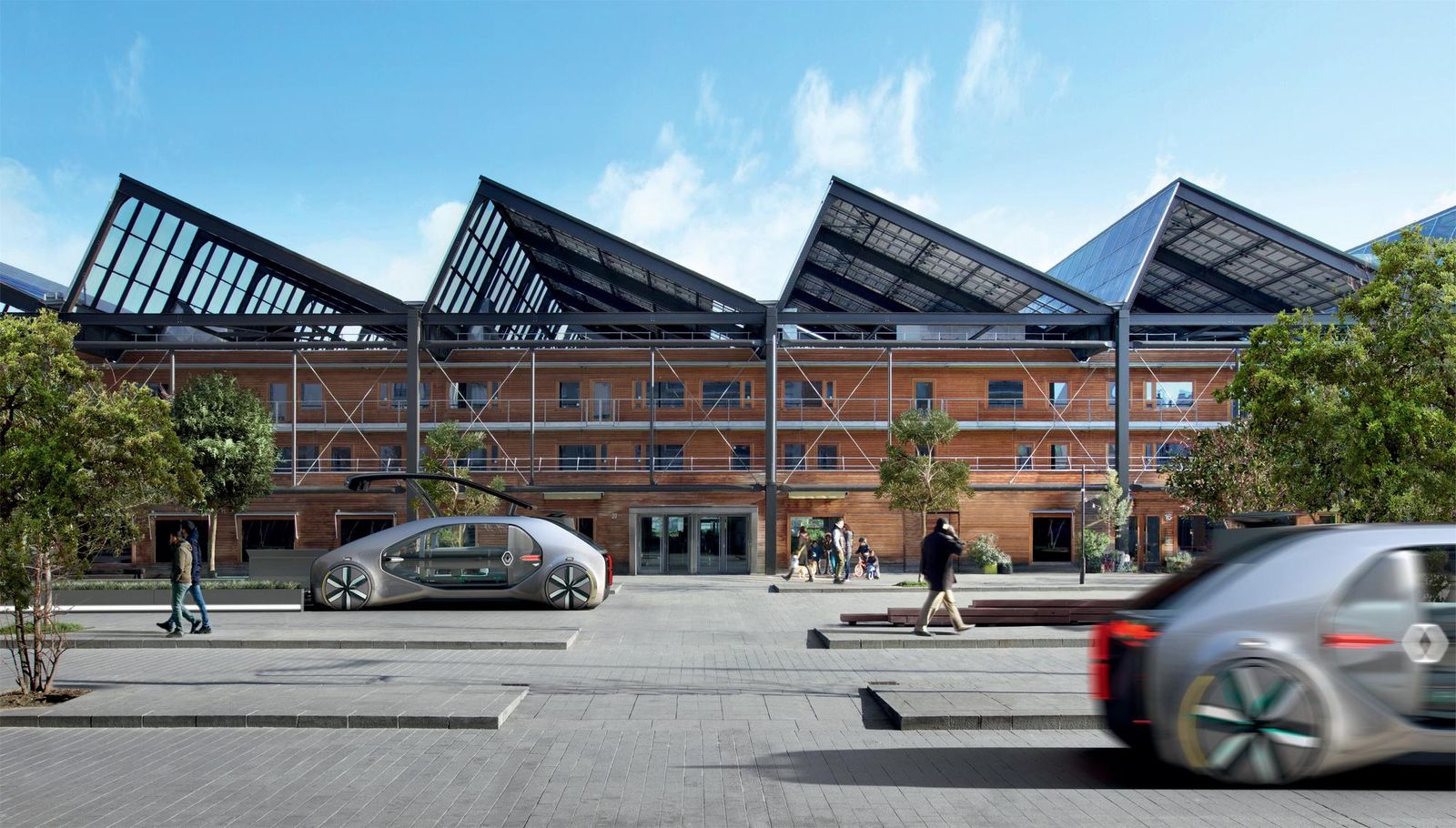 Groupe Renault plans to launch its ride-hailing robo-taxi commercial services by the end 2022, in cooperation with its Alliance members Nissan and Mitsubishi (currently the number one car seller in the world), but also with a host of local partners in several international markets, selling on-demand mobility services.
READ MORE: Testing the most advanced autonomous car in the world, the SYMBIOZ