… and an EDC auto 'box. Luckily, the six-speed manual is standard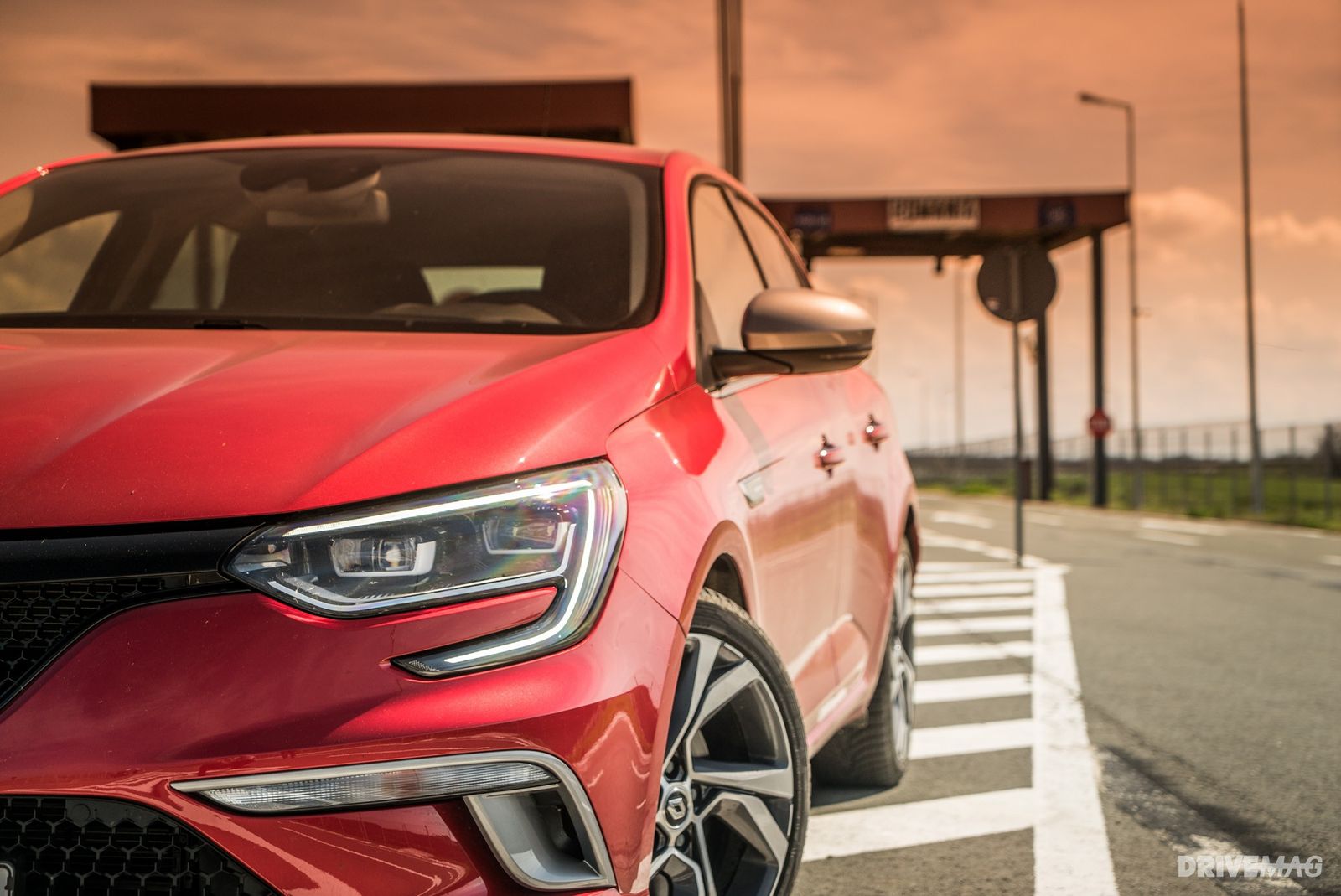 Although the 2018 Renault Megane RS will come in five-door guise only, this won't dissolve its sport-oriented spirit.
An odd-looking Megane GT was spotted testing on the Nurburgring recently; its rear spoiler was cut, making room for a twin exit exhaust, and the wheel arches had add-ons. It also seemed a bit closer to the ground. You guessed it: it's the secretive RS version Renault is preparing for the fourth-gen Megane hatchback, spotted by Autocar.
It's going to be different from those before him. The next hot Megane will have five doors, four-wheel steering, and an automatic transmission. You won't have to cram your kids in the back, as now you have dedicated doors for them. Thanks to the steering rear axle, you won't have to make more than three maneuvers when executing an Y-turn. Even better, unlike in the Clio RS, if you want a six-speed manual over the dual-clutch EDC, you can have it.
As for what's under the hood, the 2.0-liter turbocharged four-pot will probably pack around 300 hp, 29 more than the most powerful third-gen Megane RS, the 275 Trophy. That will cut some good tenths from the 5.8 seconds the old hot Megane needed to reach 62 mph. It will be quicker than the 306 hp Honda Type R. It is expected to bother the Audi S3 and its 5.2 seconds.
So, despite its mature five-door guise, the next Megane RS will still have the toy-car material. Renault is going to pit it against Volkswagen's Golf GTI Clubsport S, the German hot hatch strong enough to steal previous' Megane front-wheel-drive Nurburgring record. Renault is readying its way into the lead.
(the car featured in the images is a Megane GT we've tested; you can watch the reviews here and here)