Rendering believably previews new BMW 8-Series two-door
Spoiler alert: it's going to be one long, sexy coupe
BMW will revive its 8-Series model denomination with an all-new coupe meant to most likely replace the 6-Series. That model is set to be revealed later this week but you don't have to wait until then to see what it looks like because this rendering looks spot on.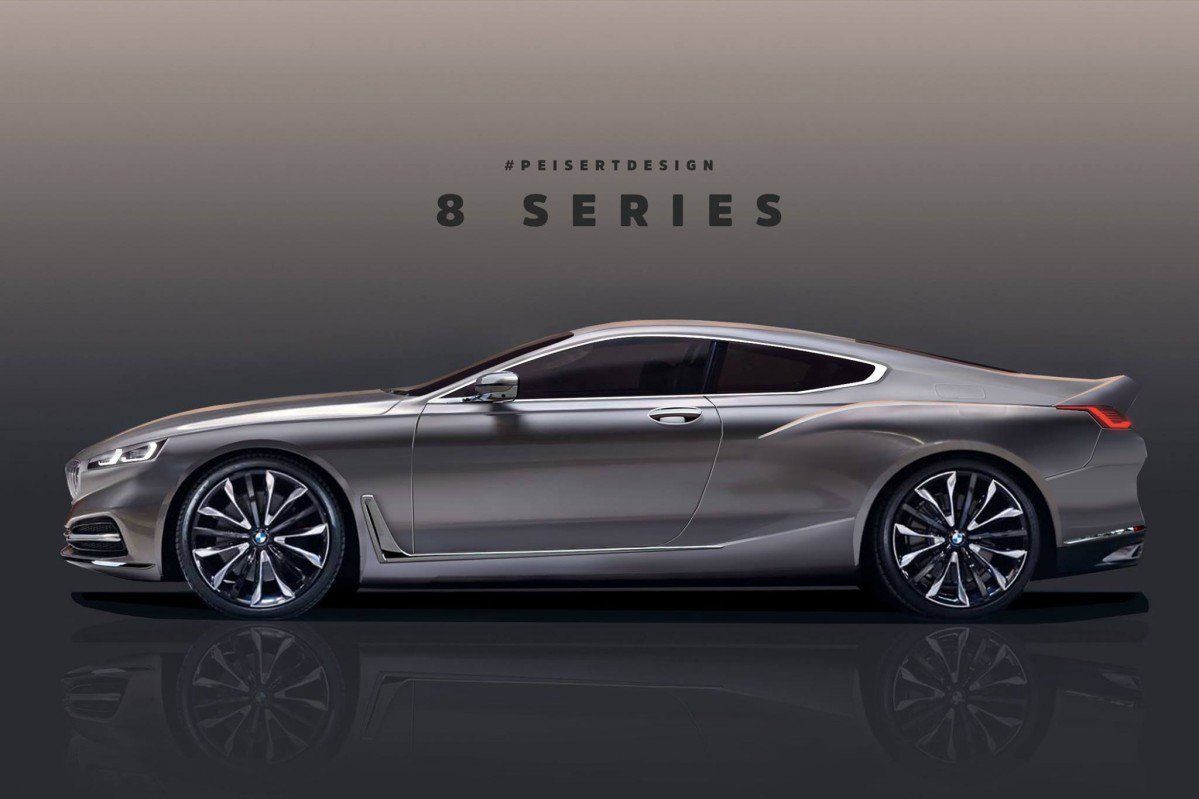 The artist behind it, Peisert Design, used the official teased side outline as a base and with details from camouflaged spy shots he was able to piece it together. The actual car that will be shown at Villa d'Este in three days' time will most likely be a close-to-production concept, but one whose body will be identical to the later series incarnation.
Nevertheless, the upcoming reveal may, in fact, be of the new 6-Series, so we cannot definitively state it's going to be a new 8. Don't forget BMW is working on another coupe, in collaboration with Toyota, a collaboration that will spawn a Z4 or Z5 as well as a Toyota-badged model bearing a Supra badge - this is much too big to be that, but the basic idea is that BMW is broadening its lineup of two-doors.