Ingolstadt should approve this
The new 2018 Audi A7 Sportback might want a piece of the Porsche Panamera, but the range needs an RS7 Sportback because on top of the Panamera pyramid sits the 680-horsepower Turbo S E-hybrid version and that's the king you want to dethrone.
Enter X-Tomi Design and one of his more recent renderings, namely a hint at the upcoming 2019 Audi RS7 Sportback.
Sure, the current 2018 Audi RS7 isn't exactly underpowered at 560 hp and 553 lb-ft of torque, but so far, we haven't heard anyone complaining about more power.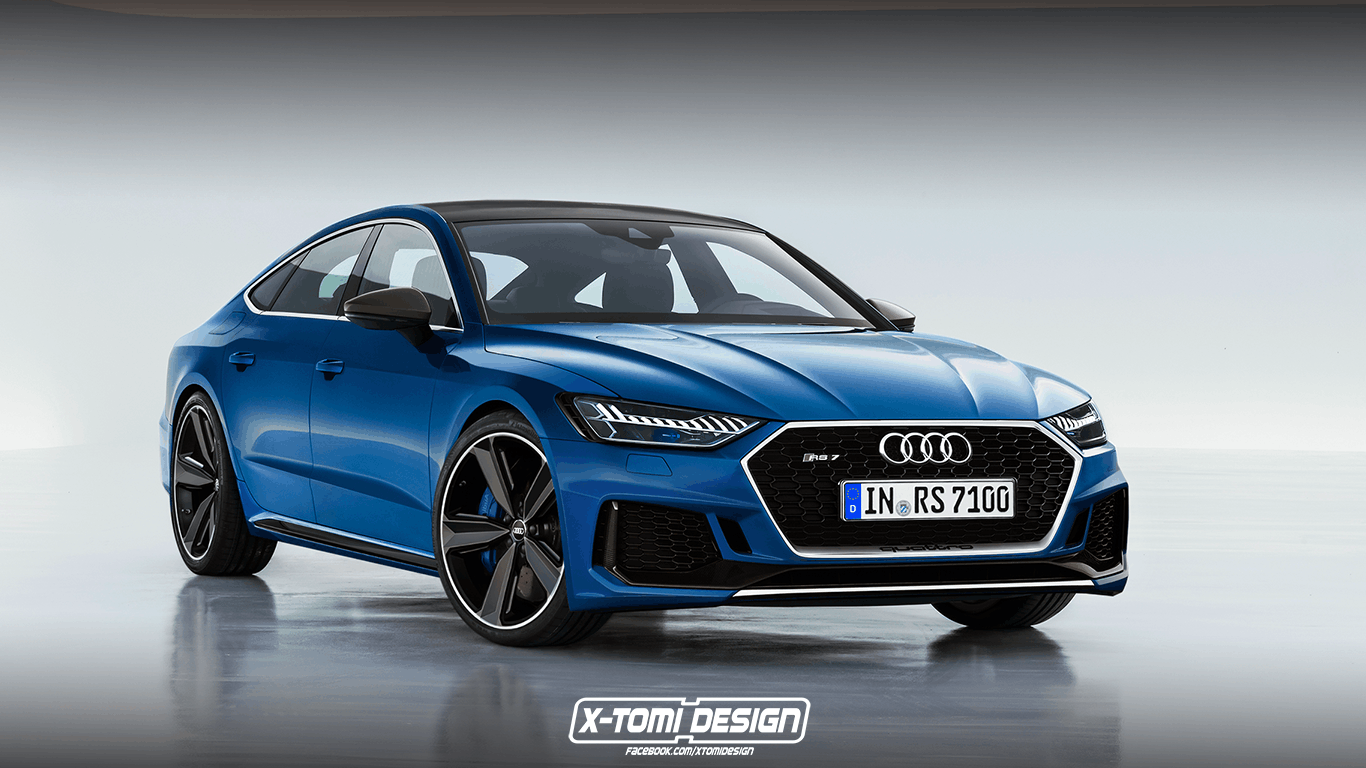 Speaking of which, the 2019 Audi RS7 – the one based on the new Audi A7 – is, according to Evo, rumored to offer 700 hp coming out of a hybrid powertrain borrowed from its Porsche sibling, the Panamera Turbo S E-hybrid.
So far, there are no leaked photos or spyshots that would shed some light the new RS7's design quirks, although looking back at Audi Sport's work on body kits, we kind of know what to expect: larger wheels and air intakes, oval exhausts, RS7 badging and a basically meaner look overall.
In the meantime, should you have some time to burn, here's the Audi RS6 Avant drag racing the likes of BMW M760Li, Merc-AMG E 63 S Estate, and Tesla Model S P100D.