Report shows that almost all diesel cars in Europe fail emission tests, buries diesel for good
ICCT's study covers 4,850 vehicle models and 750,000 cars
The newest report about real-life diesel emissions deals a deadly blow to the already ailing diesel car market in Europe
For decades, diesel was advertised as a `clean` fuel, because of its lower CO2 emissions per km when compared with petrol. Governments even heavily subsidized diesel engines, trying to limit their greenhouse gases emissions - hence the `blue` tag put on many diesel cars, proudly shown around at motor shows.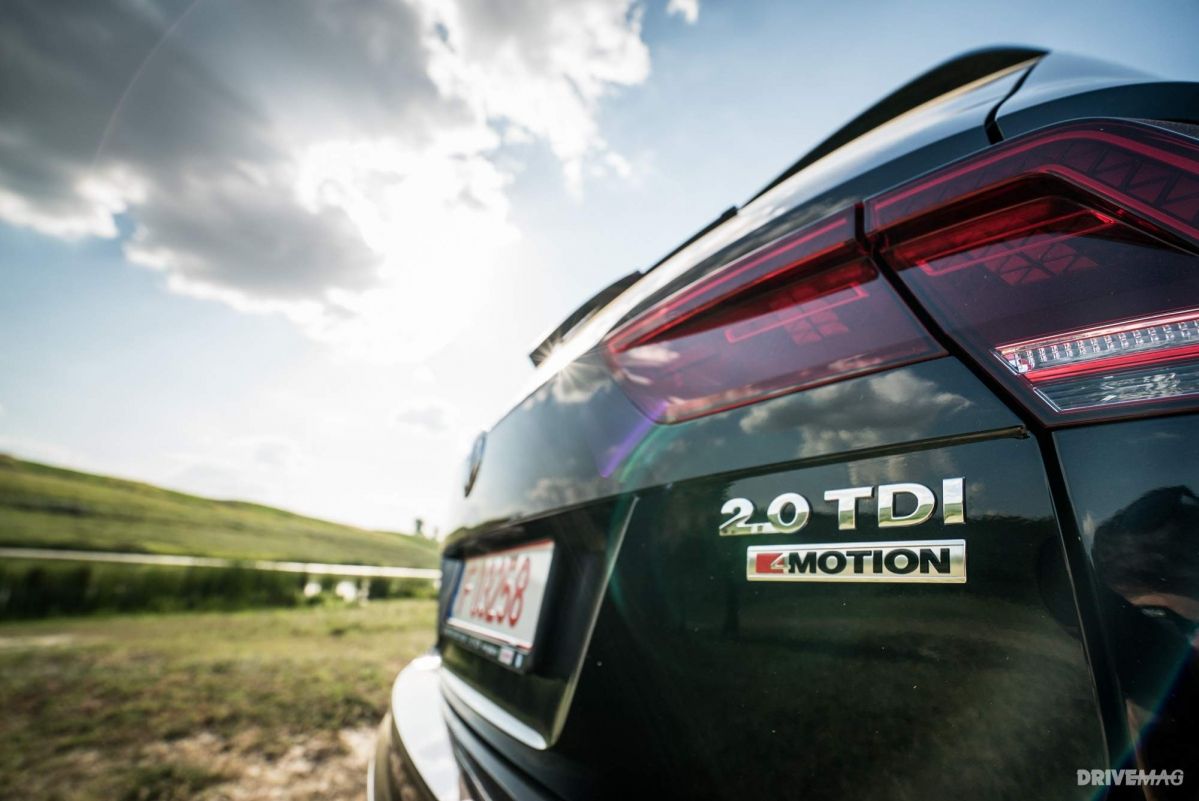 Volkswagen's TDIs were maligned, but the fact is all diesel manufacturers pollute much more than allowed
Dieselgate then discovered there's a hefty price for those low CO2 emissions: NOx emissions, extremely harmful for people, were several times higher than permitted, sometimes even dozens of times so. Manufacturers like Volkswagen used cheating software that ensured emissions are met when testing in a lab but allowed engines to pollute freely on the road. Others still insist their cars meet lab standards, even if their offices have been repeatedly raided and there's a growing mountain of evidence of foul play.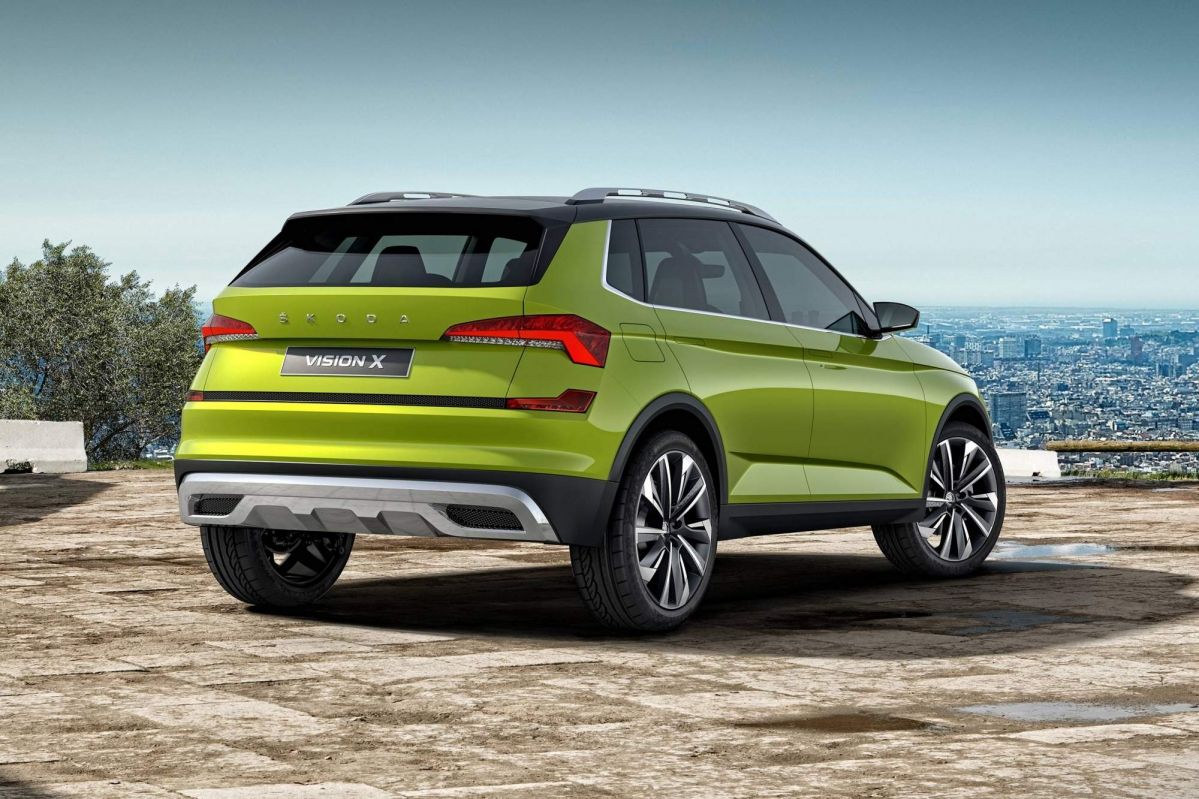 Hybrids like the Skoda Vision X concept are presented as 'green', but how green a big SUV really is?
A large-scale, real-life study was necessary especially before the enforcement of the new Worldwide Harmonized Light Vehicle Test Procedure (WLTP) in Europe, starting September 1. The International Council on Clean Transportation did just that, using an innovative remote-sensing technology (measuring emissions via spectroscopy as vehicles drive through a light beam) and statistical analysis to measure and report real-world exhaust emissions profiles for EU passenger car models (you can find all the technical details in this pdf).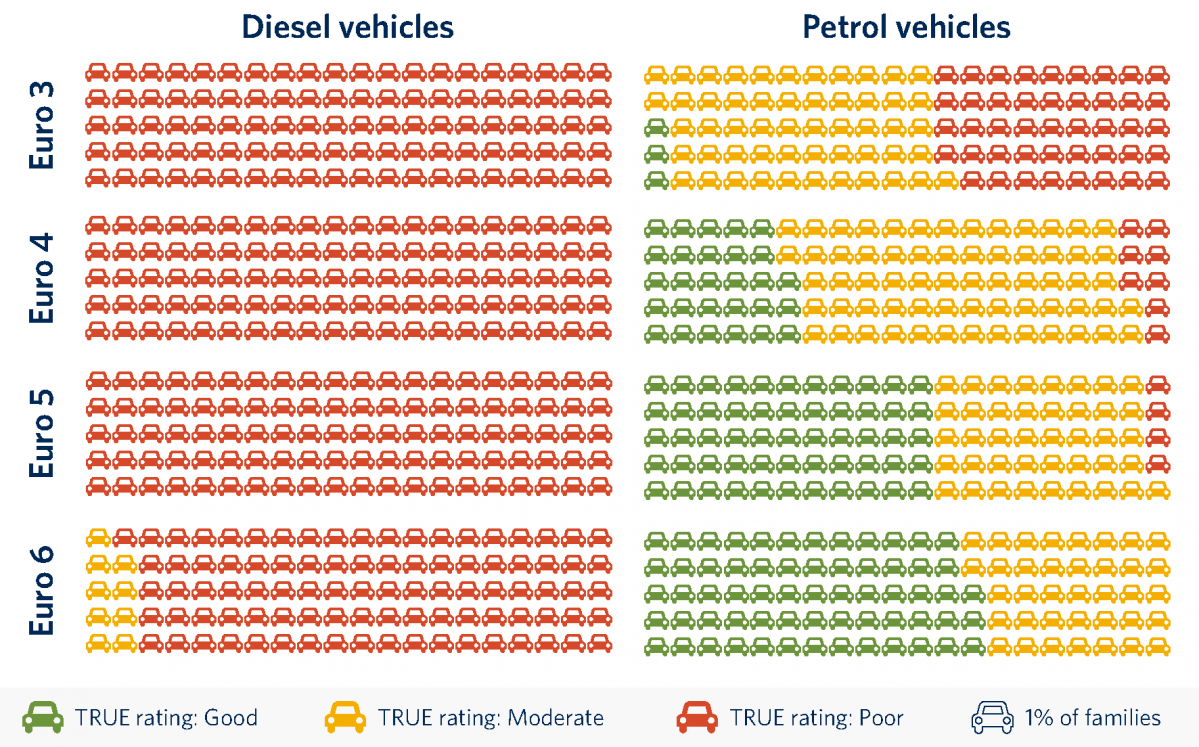 Most diesel cars had Poor ratings, while most petrol cars had Good ones (NOx emissions)
The study covers 4,850 vehicle models and 750,000 cars, out of which ICCT developed a system of ratings (TRUE) that shows how cars fare when compared with NOx requirements. The TRUE ratings were developed from a subset of ~375,000 measurements, excluding trucks and vans and any incomplete measurements. The initial data set comprises samples collected in France, Spain, Sweden, Switzerland, and the United Kingdom over ten years and pooled together in the CONOX project, funded by the Swiss Federal Office for the Environment. It is the largest collection of data brought to bear thus far on the problem of air pollution from vehicles in Europe, and its findings are troubling.
Four manufacturer groups had average emissions more than 12 times above the Euro 6 diesel type-approval limit, and the highest-emitting vehicle family has emissions 18 times the limit.

All Euro 6 diesel models rated exceeded the Euro 6 diesel NOX emissions limits measured in real-world driving.

The highest-emitting petrol Euro 6 vehicle family has approximately the same level of NOx emissions as the lowest-emitting diesel vehicle family.

Euro 5 diesel families performed particularly poorly: all had NOx emissions at least twice the limit, and the worst had emissions 18 times the limit.
This isn't surprising, as conditions in a lab differ a lot from those in real-life situations. Hence the necessity of the new WLTP testing system, one that forced car manufacturers to scramble for resources - hundreds of models have to be tested on road until September 1, and this is such a complicated task, that some would even close their plants for some time to carry required tests.
The VW Group CEO referred to the changeover to the new WLTP test cycle as a challenge. "Within the Volkswagen brand alone, we need to test more than 200 model variants and have them type-approved within a very short space of time." He added that the test procedure was much more complex and took much longer and that the volume of testing work was 3 to 4 times higher than was previously the case. "To master this challenge, our test rigs have been and will be operated virtually round-the-clock." With respect to Wolfsburg, Diess said that there were already certain signs that: "We must expect production interruptions in the third quarter."

VW Press Release
As more and more European cities announce a ban on diesel cars from their city centers, sales crashed, most buyers opting for petrol versions instead. As a result, CO2 emissions went up, contributing again to a rise in greenhouse gases, after several years of slow decrease. Hybrids and electric cars still make up an insignificant part of the market and, while they are presented today as 'clean' cars and are heavily subsidized, they're not without problems - battery technology is still dirty and in some parts of Europe an electric car can actually pollute more than a petrol one, depending on the fossil fuels burned for electric energy.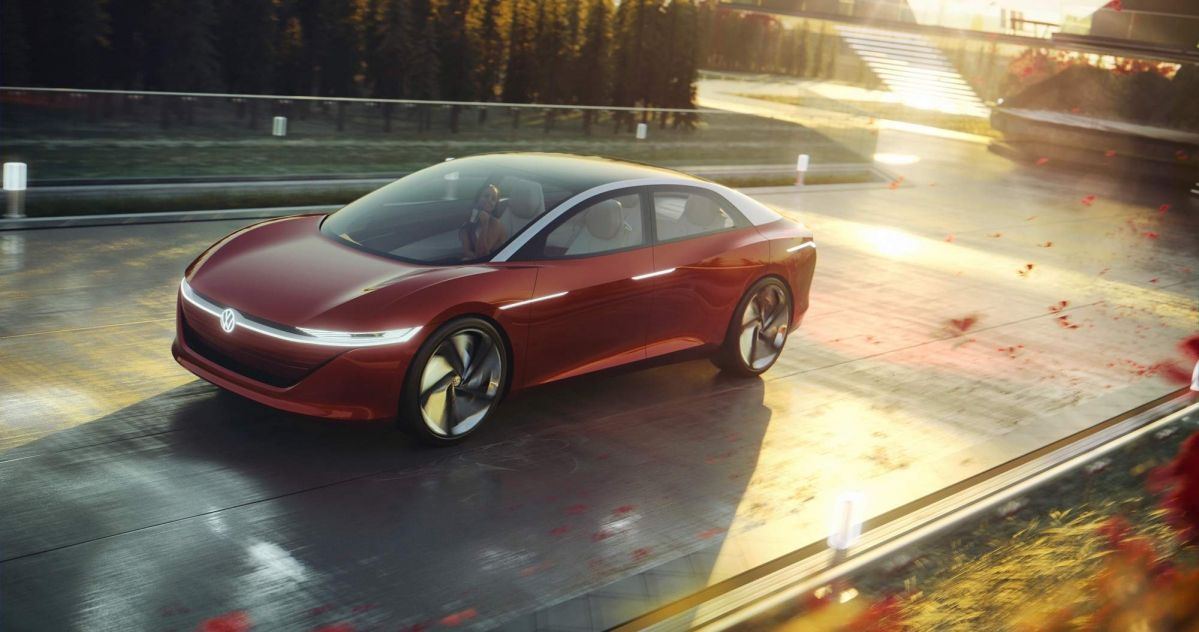 VW's ID Vizzion EV concept car fits the current trend among automakers: electric is the future
However, all hybrids and EVs pollute much less inside cities than petrol or diesel cars. Fossil-fuel related deaths count in the millions per year, so there's a need for balance between reducing greenhouse gases and polluting emissions that harm people directly.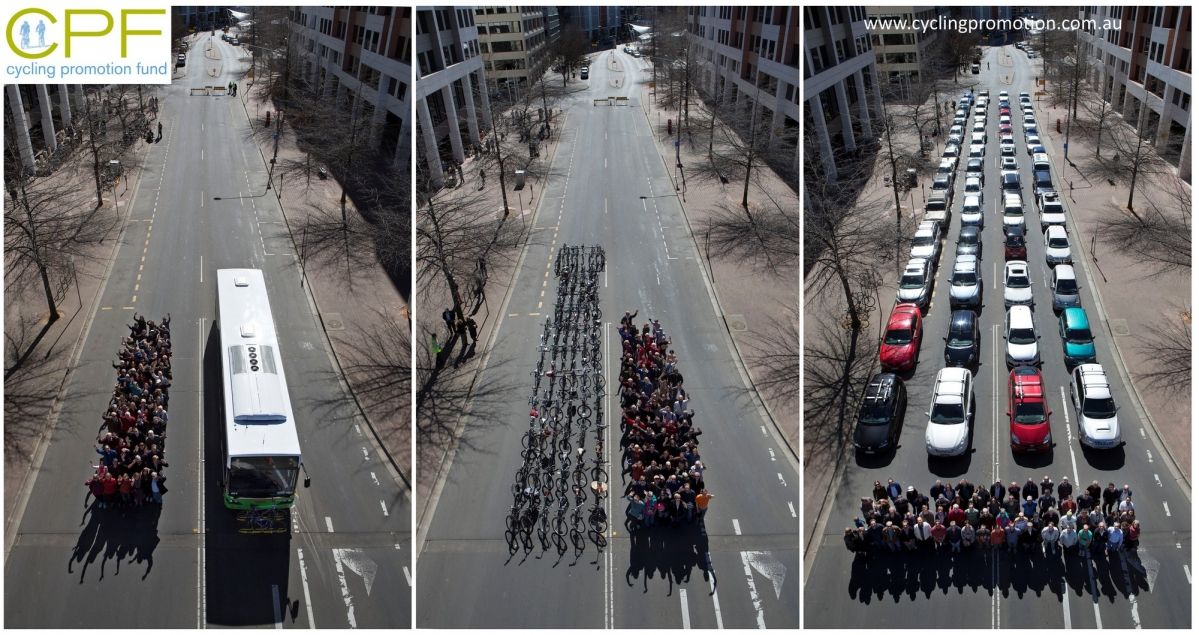 The truth is, if you want both low CO2 emissions and NOx in cities, ride a bike or an electric scooter
With cities determined to ban diesel cars and more reports like the one from ICCT, we can say that diesel is finally dead in Europe. So, if you thought about buying one, you might switch to a hybrid instead.
READ MORE: Fuel economy study: big differences found between claimed and actual MPG