It's what would happen after a hot date between a 1960s Morgan and the ND Miata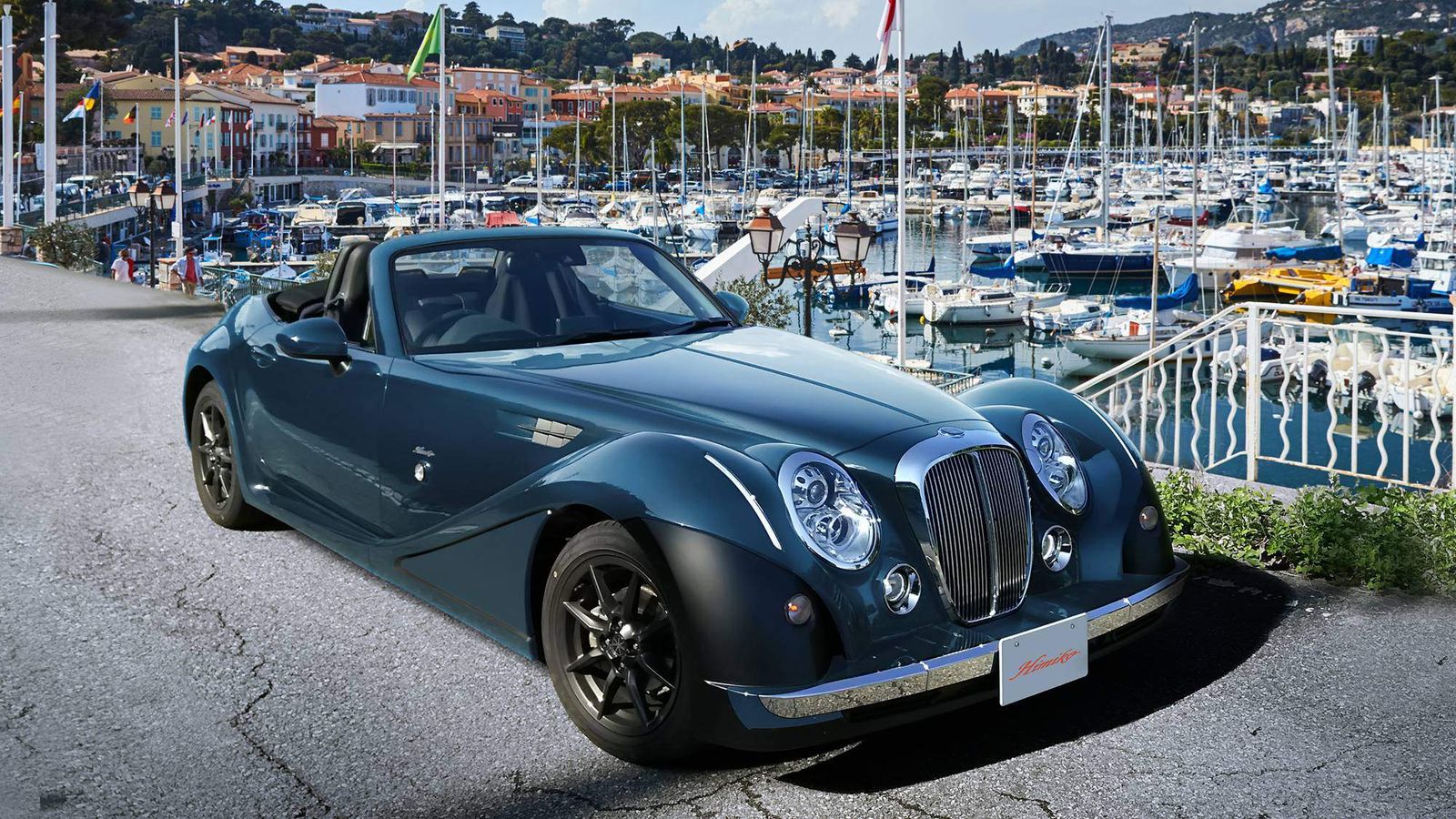 When it comes to weird automotive companies, Japan's Mitsuoka has to be on top of every list. The coachbuilder specializes in turning modern cars into odd creations that imitate the styling of British vehicles of the 1950s and 1960s. To each their own, we guess.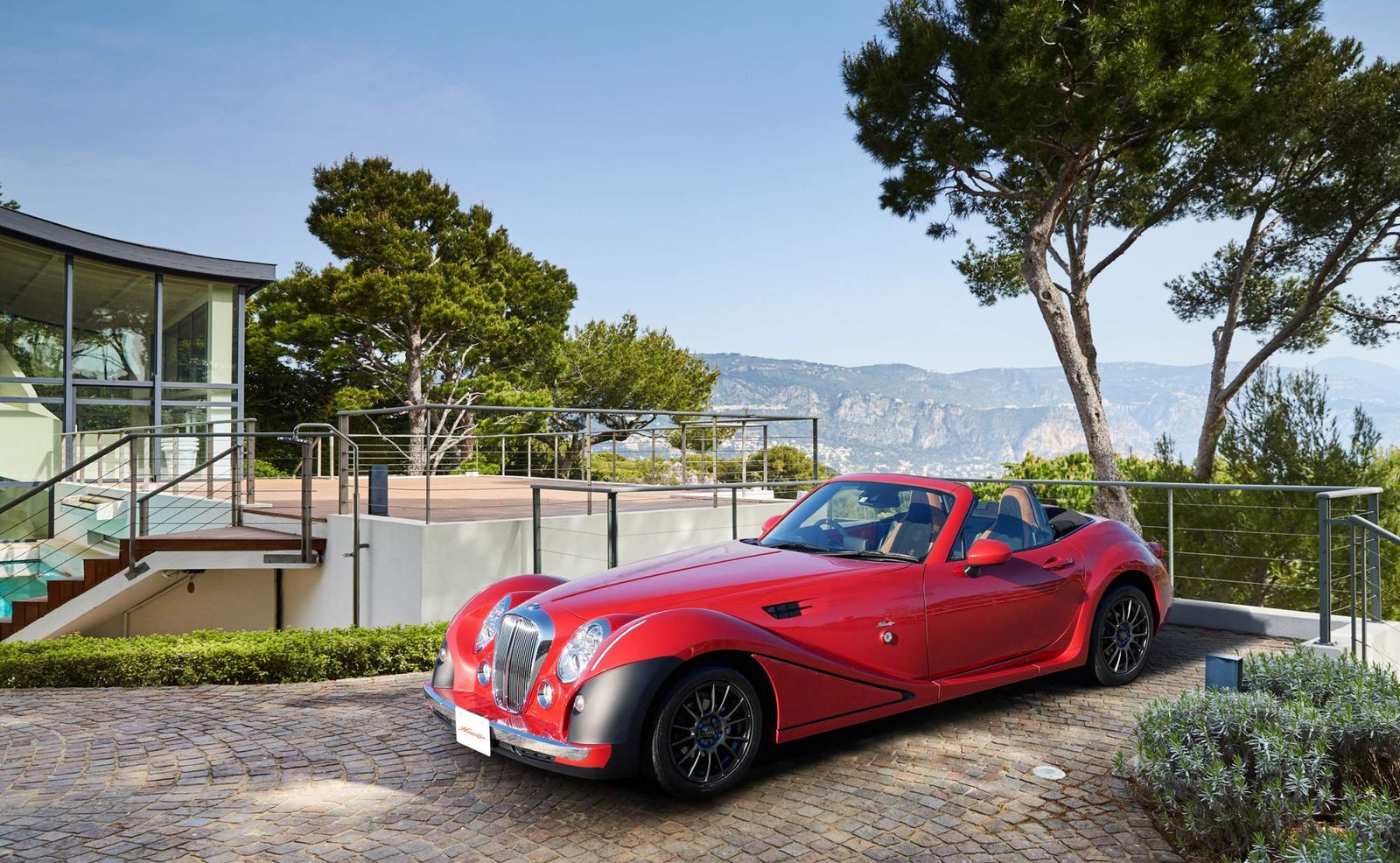 One of the brand's staple models is the Himiko, a retro-styled convertible that debuted in 2010 as a rebodied Mazda MX-5 NC and was even sold in the UK. Now it's the time for a second-generation model, which continues with a familiar styling but with the current MX-5 ND as a base vehicle. However, it's quite hard to trace the Miata origins of this vehicle: besides the doors, no other exterior element reminds of the famous roadster.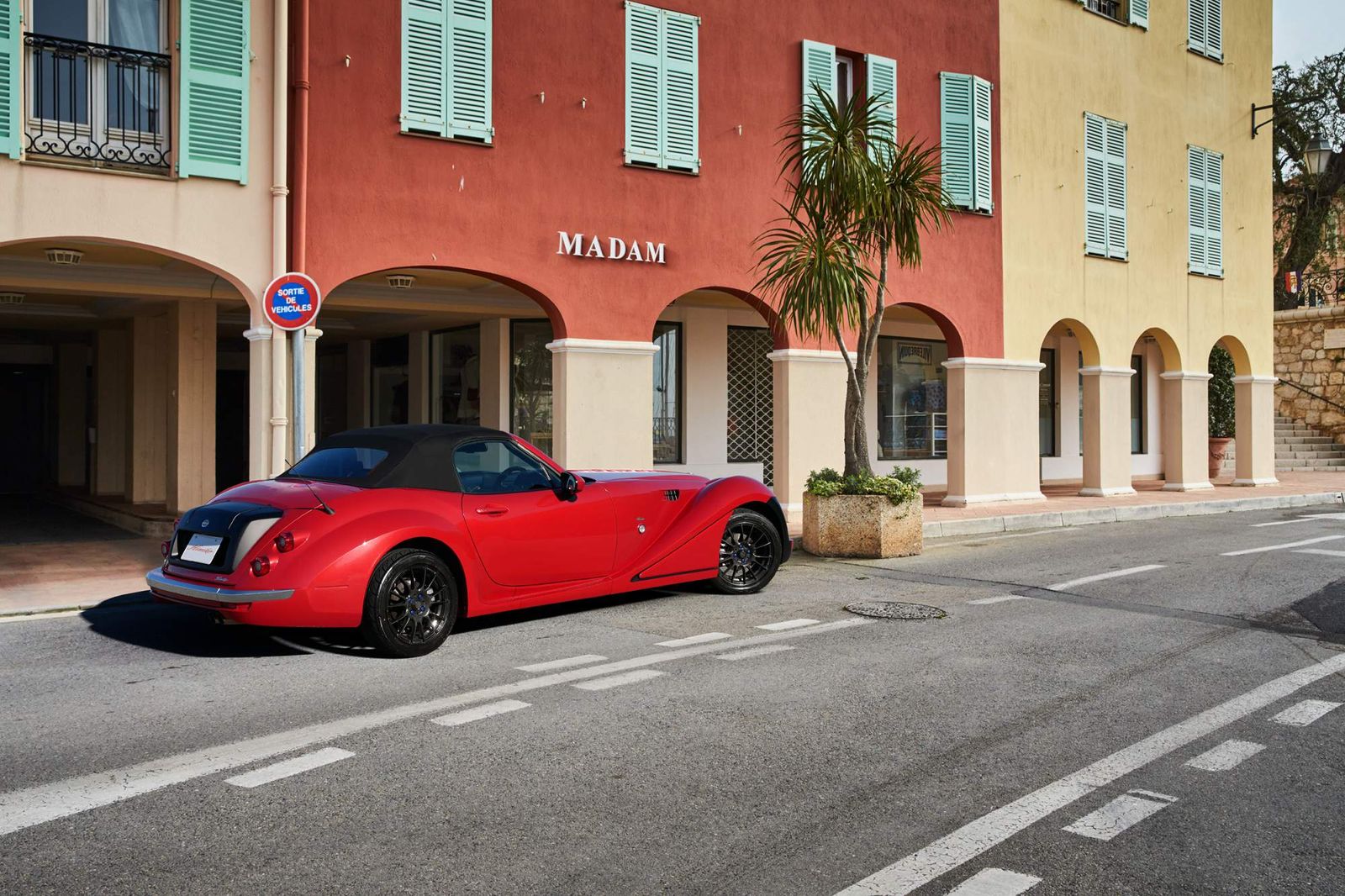 Mitsuoka describes the new Himiko as a "unique and attractive design of long nose and short deck, smoothly traced fender line, big eyes and brilliant decoration" — it's clear the designers are thrilled of what they've accomplished.
The company claims the Himiko is the only classically-styled two-seat convertible available on the Japanese market, with highlights including the Morgan-like wings, long V-shaped bonnet, as well as the round light units.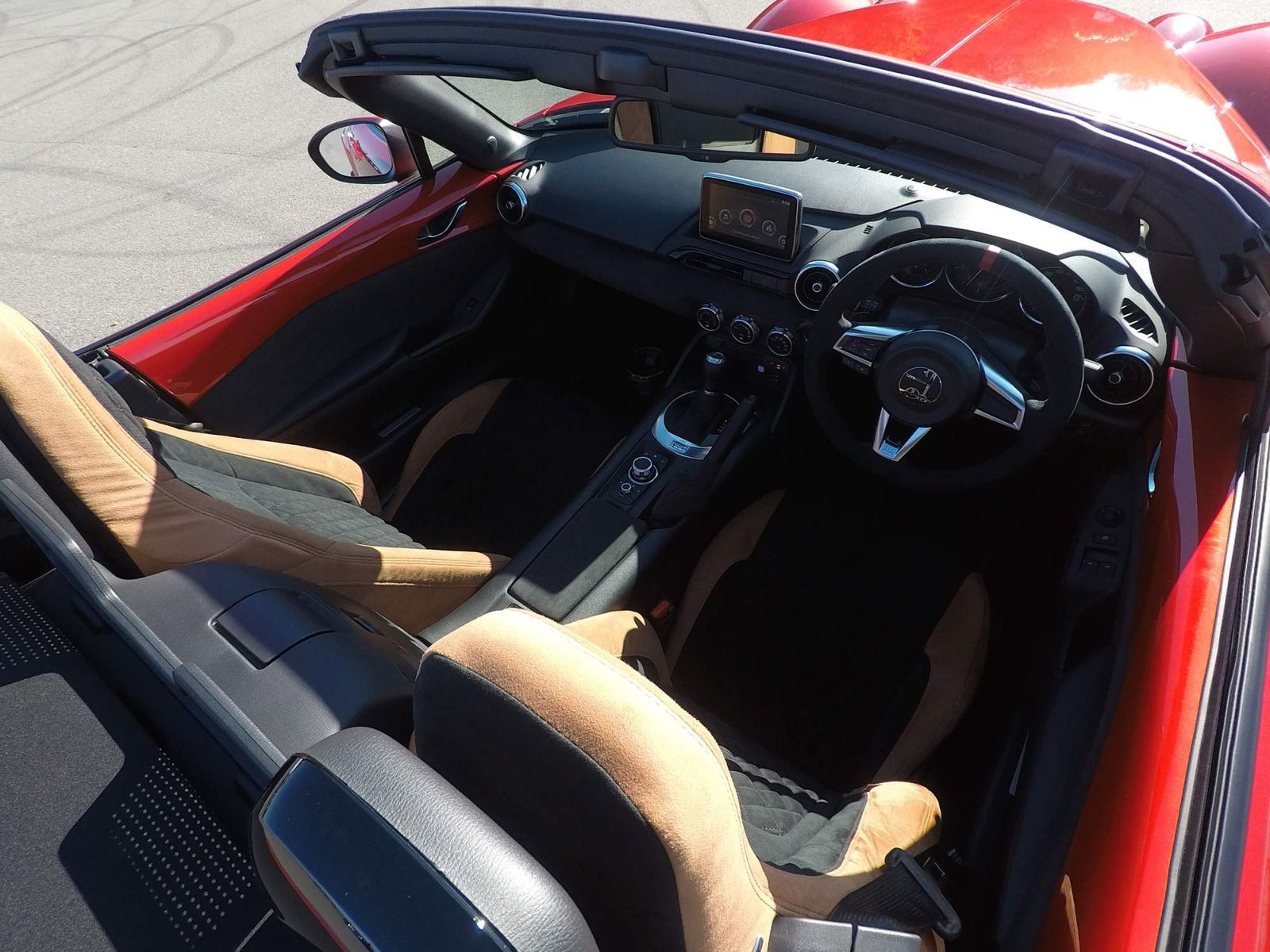 A peek inside the cabin reveals no influences from the past, though, as the dashboard is identical with that of the MX-5 — minus the Mitsuoka badging and wool upholstery.
Looking at the spec sheet, you realize Mitsuoka did more than just reshape the bodywork. The Himiko is much longer than the MX-5, measuring 4,580 mm from bumper to bumper — that's 665 mm of added length. Most of it resides in the extended wheelbase of 2,910 mm, which is 600-mm longer than the MX-5's. The width and height remain mostly the same as the donor car's, though.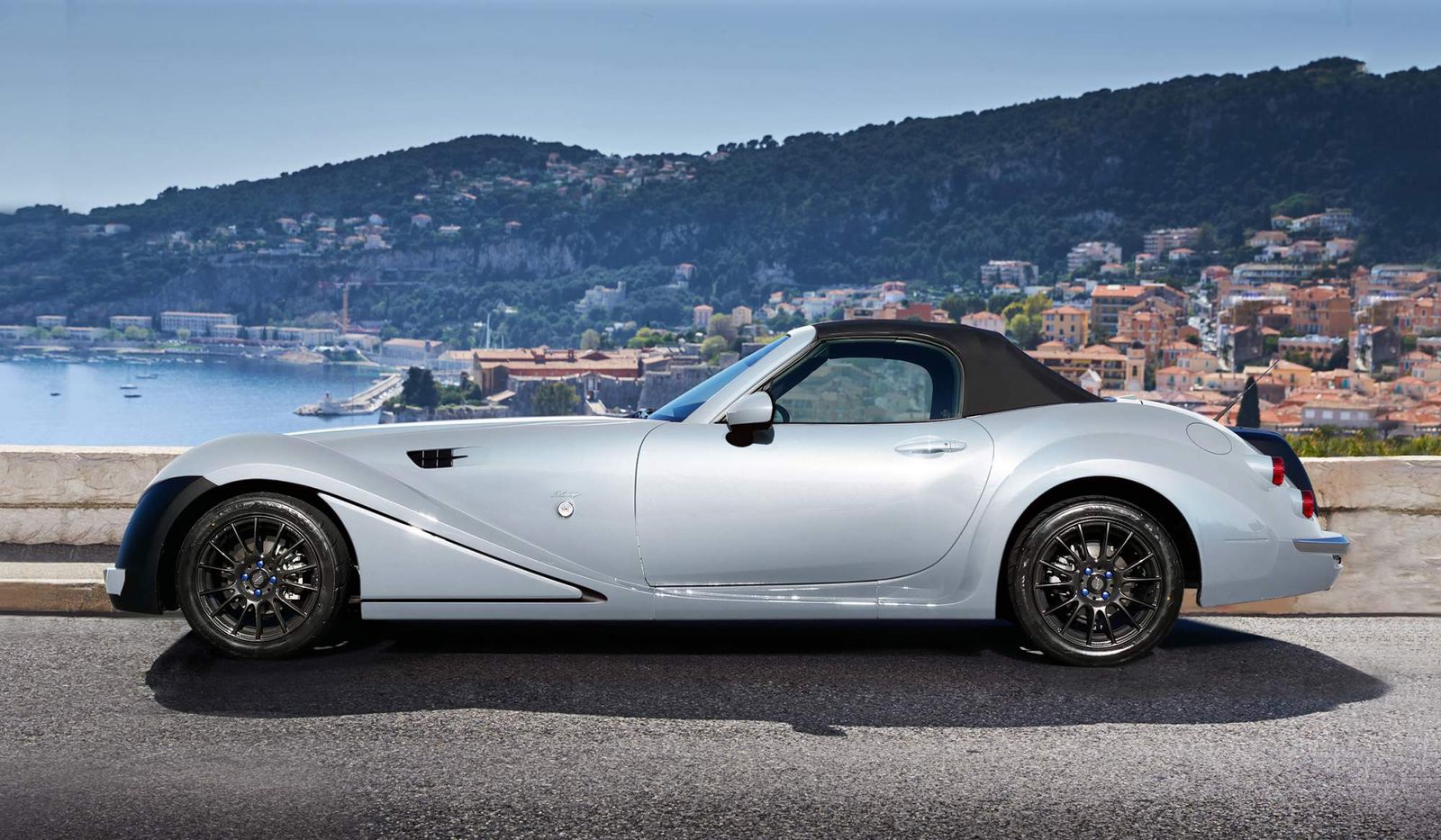 We're not sure how the significantly longer wheelbase affects the Miata's sweet handling characteristics, but the powertrain remains unchanged. Mitsuoka only offers the 131-hp 1.5-liter four-cylinder gasoline engine from the Miata, despite the fact that the Himiko weighs around 80 kg more, depending on the version.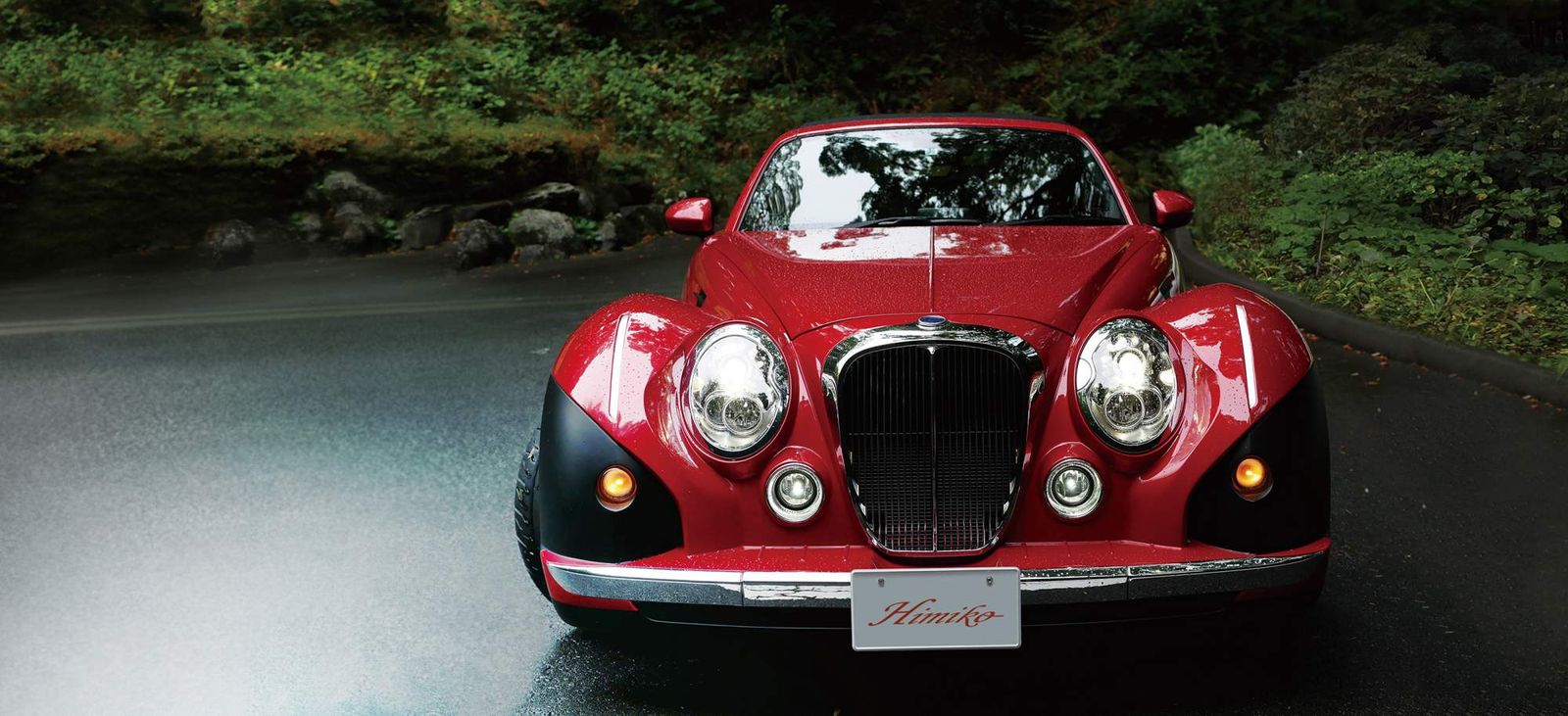 READ MORE: Our in-depth review of the 2016 Mazda MX-5 2.0 SKYACTIV-G 160