Rolls-Royce Ghost Races a Mercedes G-Class on a Drag Strip
An image you don't see every day, do you?
There are sports cars, and there is Rolls-Royce. Even when referring to the Wraith coupé, you wouldn't naturally call it a sports car. But, as the Saudis demonstrate us in this very clip (one of many of this kind, for that matter), everything with wheels and an engine can be raced. Here, you'll see a Rolls-Royce motor car pull a quarter, against a Mercedes-Benz G-Class AMG, on the Yas Marina drag strip.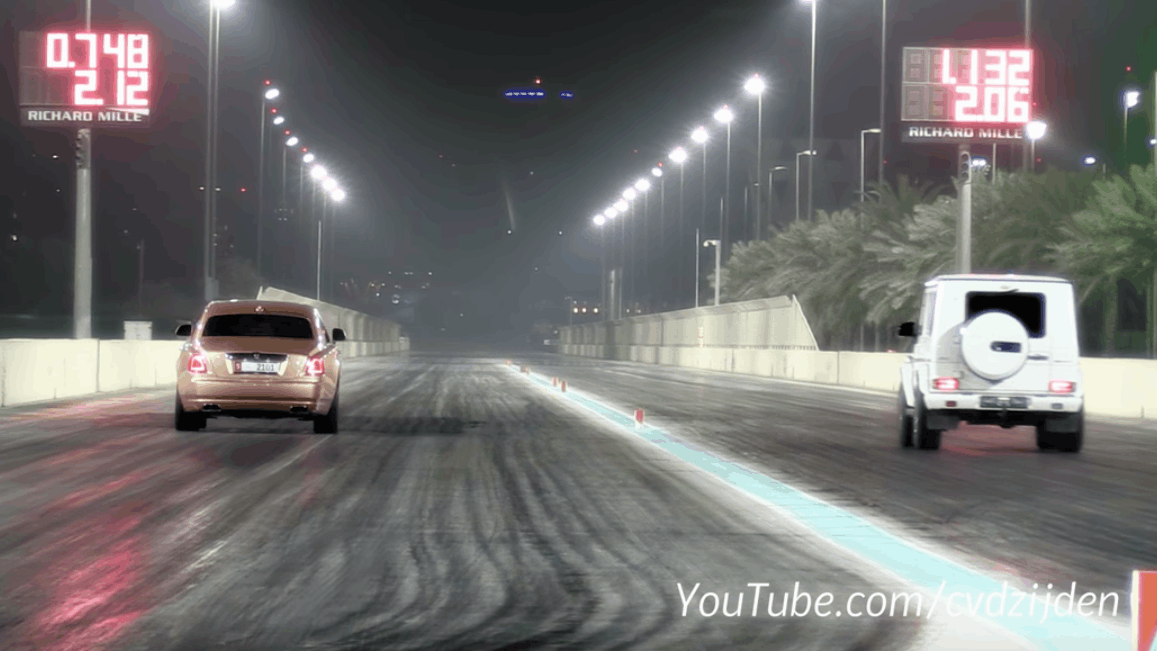 Not that hooning a Ghost four-door limousine wasn't enough of a show, but this particular one featured in the video below is a one-of-a-kind model included in the "Home of Rolls-Royce" Collection. This exquisite edition commemorates ten years of production at Goodwood, England — which is, you've guessed right, the home of Rolls-Royce. Relevant for this situation, the difference between a "standard" Ghost and a one-off Home of Rolls-Royce "motor car" is the insurance part — which probably is higher due to the "one-of-a-kind" attribute.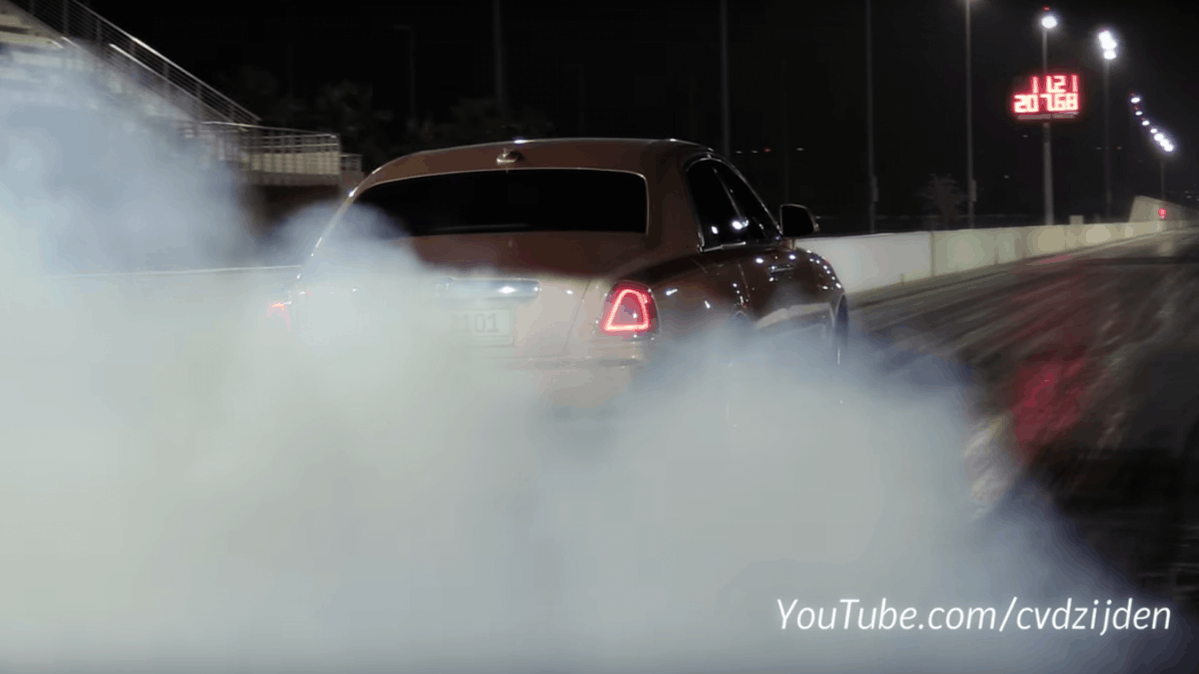 Otherwise, under the bonnet featuring the Spirit of Extasy sits the 6.6-liter V12 you find in any Ghost, packing 563 horsepower (571 PS) and 575 lb-ft (780 Nm) of torque. Enough to launch to 62 mph (100 km/h) in 4.9 seconds, to run a quarter in 13.1 seconds, and to shred the rear tires with ease.