Rolls-Royce Teases Cullinan High-Riding Model, Spec Info Still Absent
It's an HSV, not SUV or SAC
Rolls-Royce's Project Cullinan makes one more step towards reveal after the company released a batch of teaser pictures exposing the model tightly wrapped in camouflage attire.
In doing so, Rolls-Royce remains tight-lipped about the HSV's technical and mechanical dossier, so all we have are a couple of reports to speculate on.
For example, Goodwood officials have made it clear that Rolls-Royce Cullinan stirs away from the SUV and SAC labels. In fact, the term used by Rolls' while collars is "all terrain, high-sided vehicle," so let's go with that for now.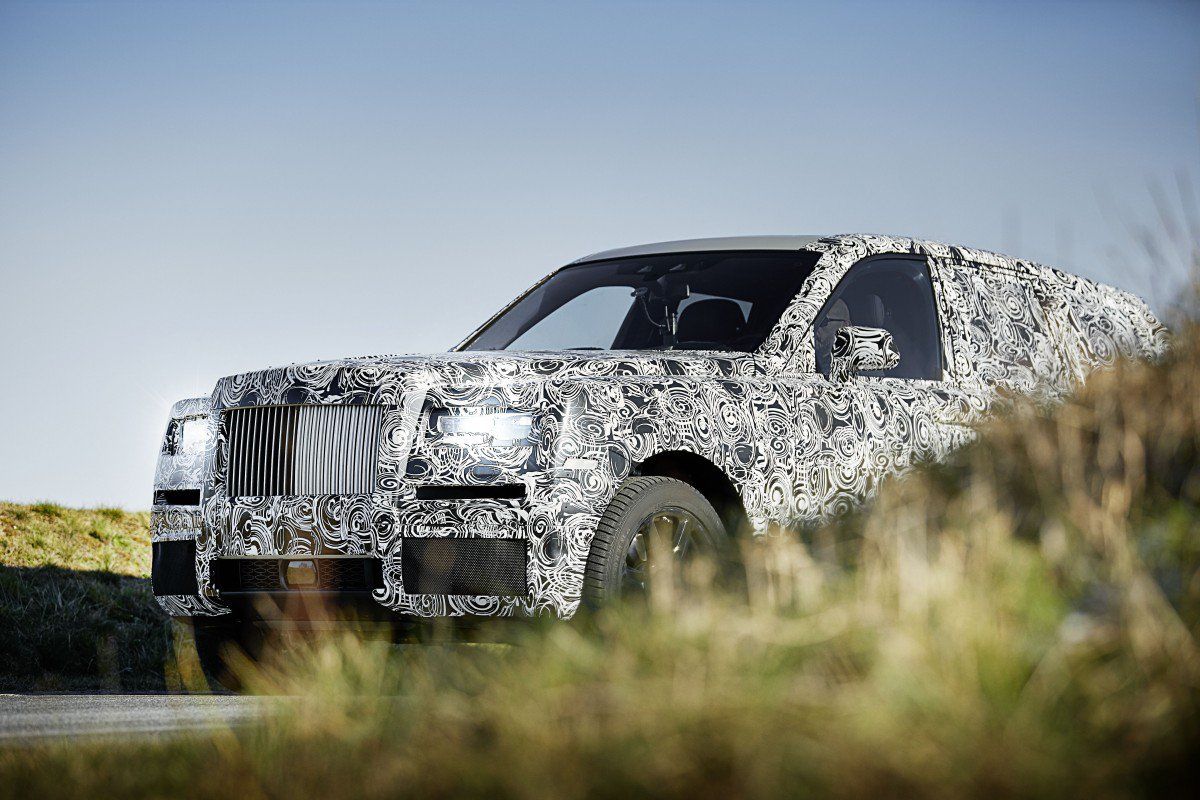 What we do know for a fact is that Rolls-Royce has been testing a new aluminum space-frame platform that will underpin not only the Cullinan but also every post-2018 model of the brand.
Testing the new architecture commenced in 2015 on various surfaces like Belgian pavé, cobblestone and corrugated concrete.
Furthermore, test prototypes will enter the Arctic Circle just after Christmas for cold weather durability and traction testing, while 2017 will see the Cullinan take on the desert elements in the Middle East.
"Bringing together the new four-wheel drive system and the new 'architecture of luxury' for the first time sets us on the road to creating a truly authentic Rolls-Royce which, like its forebears, will reset the standard by which all other luxury goods are judged."
Torsten Müller-Ötvös, Chief Executive Officer, Rolls-Royce Motor Cars
As for the power department, the most par for the course choice is a V12 which has been rumored as a revised version of the 6.6-liter twin-turbo engine under the Ghost's hood.
Lastly, Rolls-Royce expects to sell around 2,000 Cullinan units every year, which should take their year-long production to 6,000 units.
Illustration by Christian Schulte