Rowan Atkinson selling 1989 Lancia Thema 8.32 and 1993 Mercedes-Benz 500E
Your chance to get two of the best performance sedans of their time
Everyone knows comedian Rowan Atkinson (does the name Mr. Bean ring a bell?), but not many people are aware that he is a classic car enthusiast and collector as well. He is known to own dream cars like the McLaren F1 (which he crashed in 2011 and then spent an enormous amount of money to fix), Aston Martin V8 Zagato, Acura NSX, and more.
And now you have the chance of snatching two cars owned by Mr. Atkinson, as he has put them up for sale. Scheduled to go under the hammer at Silverstone Auctions' Race Retro Classic Car Sale at the end of February, the cars in question are less glamorous than the stars of Rowan Atkinson's collection. Nevertheless, they are quite possibly the best sports sedans of the late 1980s-early 1990s.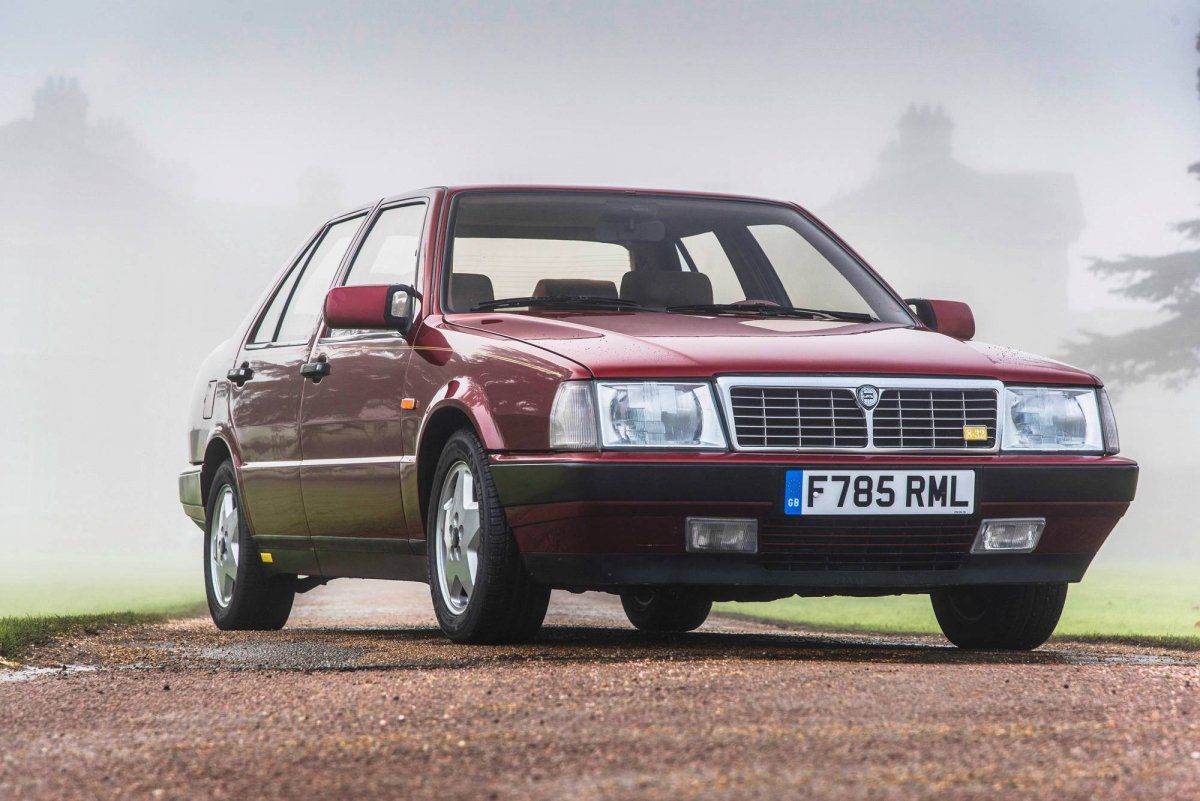 We're talking about the 1989 Lancia Thema 8.32 Series 1 and 1993 Mercedes-Benz 500E. Offered for no reserve, they are the finest examples of what Germany and Italy had to offer at the time in terms of sports sedans.
The Lancia Thema 8.32 is a modern classic that Rowan Atkinson chose because of its rarity as a Series 1 model — there are currently less than 20 examples currently registered in the UK. Add to that the fact that this boxy sedan features a 3.0-liter, 32-valve V8 from the Ferrari 328 and you don't honestly need any other reason to dream about owning one.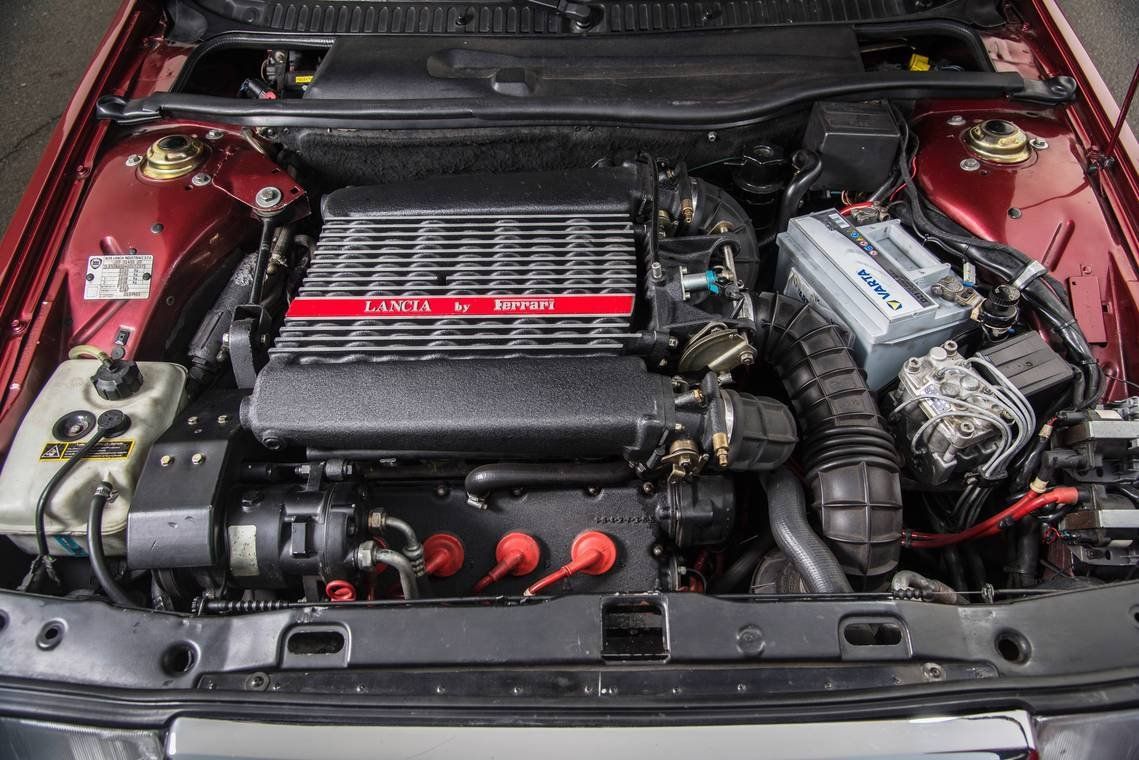 The 215-hp eight-cylinder engine allowed it to go from 0 to 60 mph (0-96 km/h) in 6.8 seconds and reach a top speed of 150 mph (241 km/h). It cost £40,000 when new and was only available in left-hand drive, which didn't make it very popular in the UK.
Finished in red, the Lancia Thema 8.32 features a beige velour upholstery (preferred by the owner to the standard leather interior) and is said to be in excellent condition. It must be, since Rowan owned it for the last seven years, during which time he spent close to £20,000 on maintaining and improving it.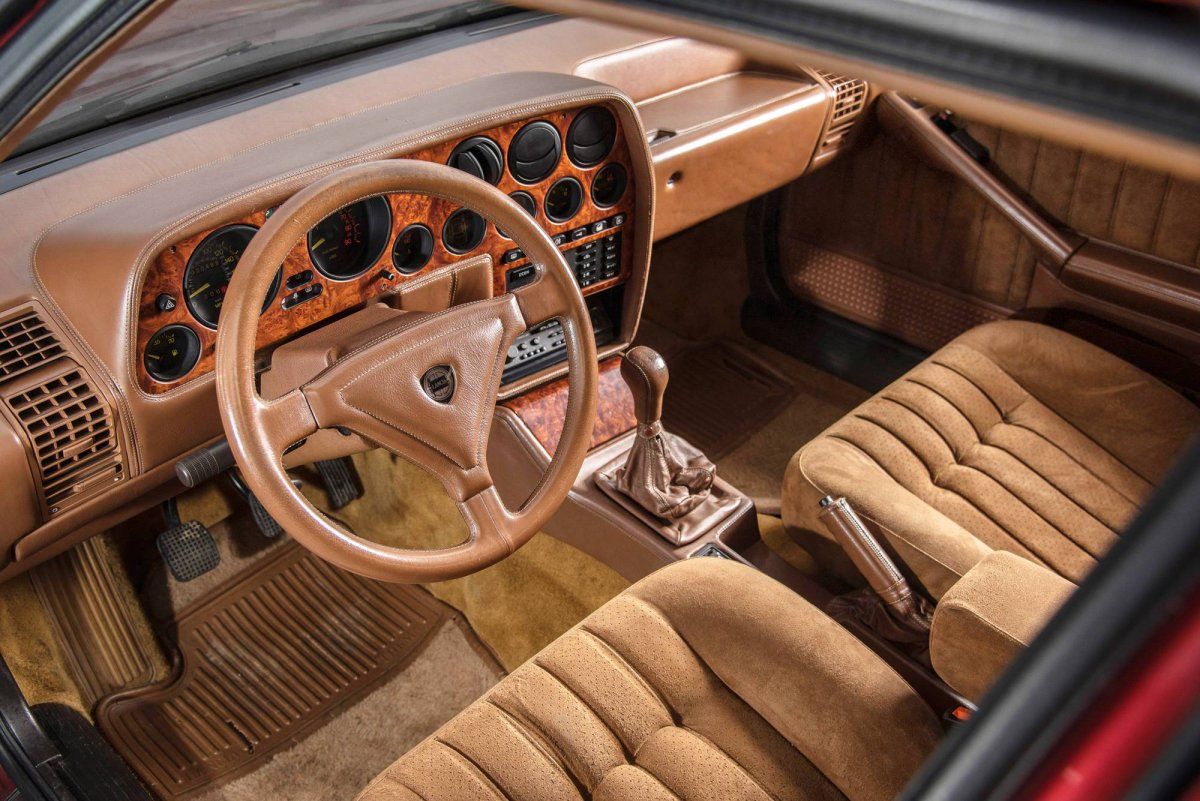 So why is he selling it, then? Well, it may be because it's a left-hand drive example or just because he wants to recover his investment. Let's now move on to the second car Mr. Atkinson is selling.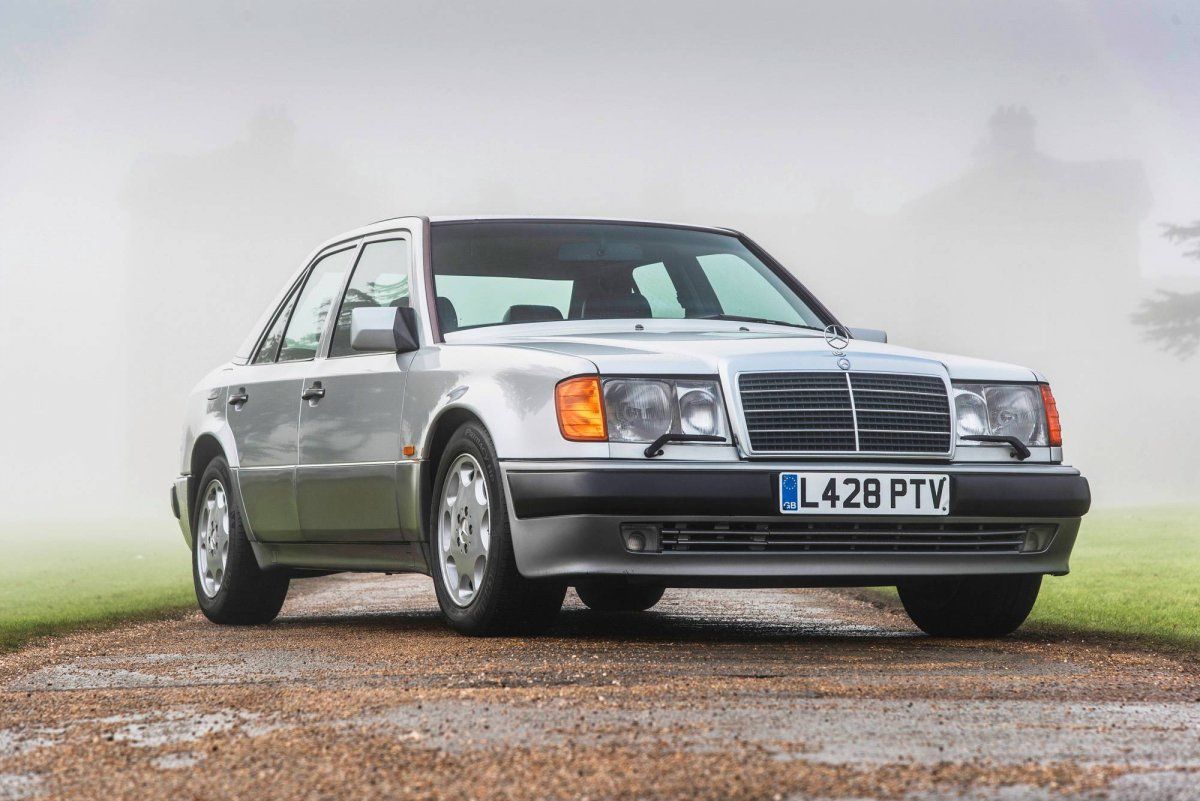 The 1993 Mercedes-Benz 500E is a rare, hand-built model (by Porsche), also in left-hand drive only. The decision to sell this German super sedan is easier to understand because the comedian owns another 500E he bought new in the 1990s. Impressed by that car, in 2015 he set about finding a best of breed example — that's the 500E he's put up for sale now.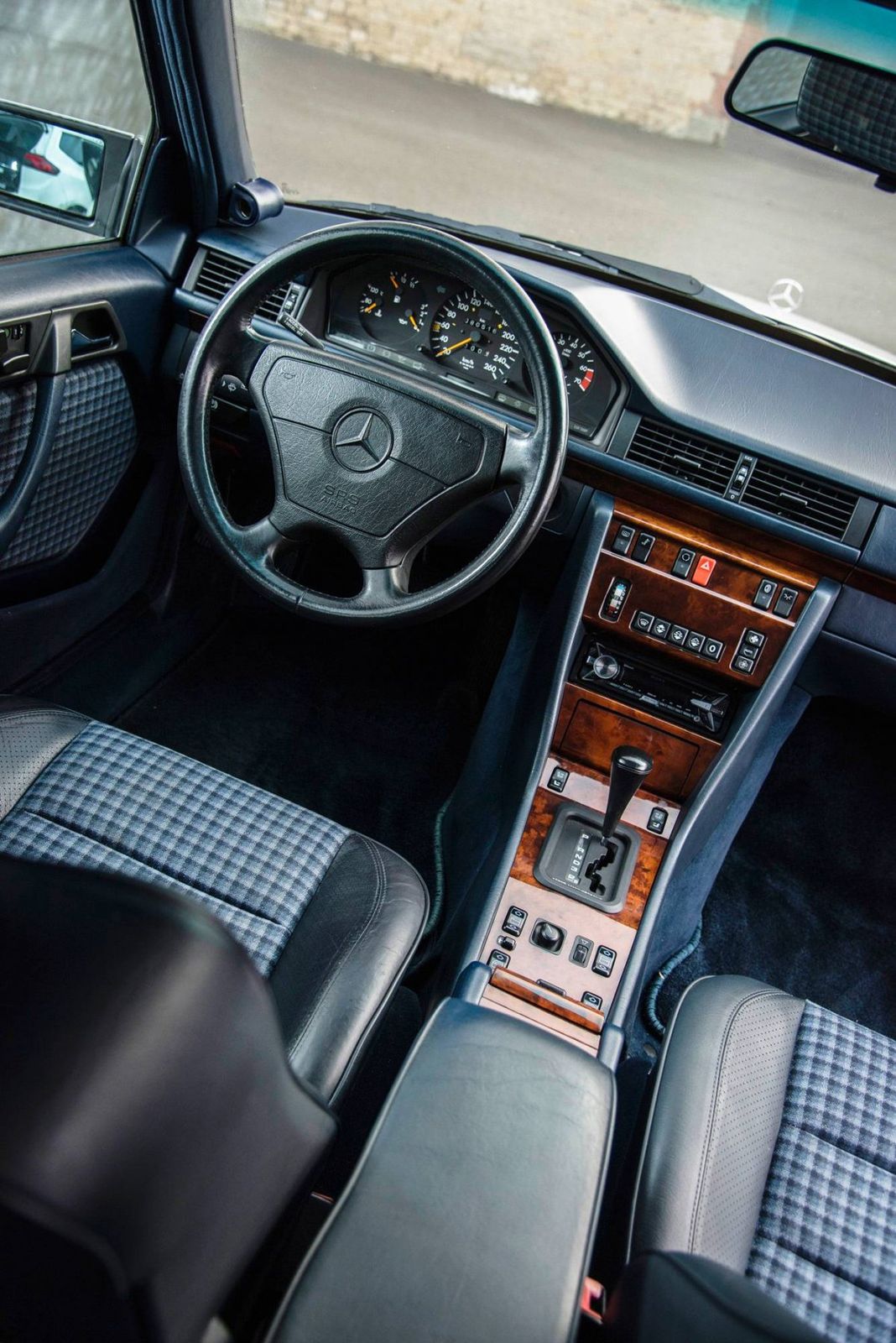 Having covered just 85,000 kilometers (52,800 miles) from new, the 500E features an understated look thanks to the Silver paintwork and the grey cloth upholstery that the comedian likes better than leather. The cabin also features walnut detailing and a leather-wrapped steering wheel.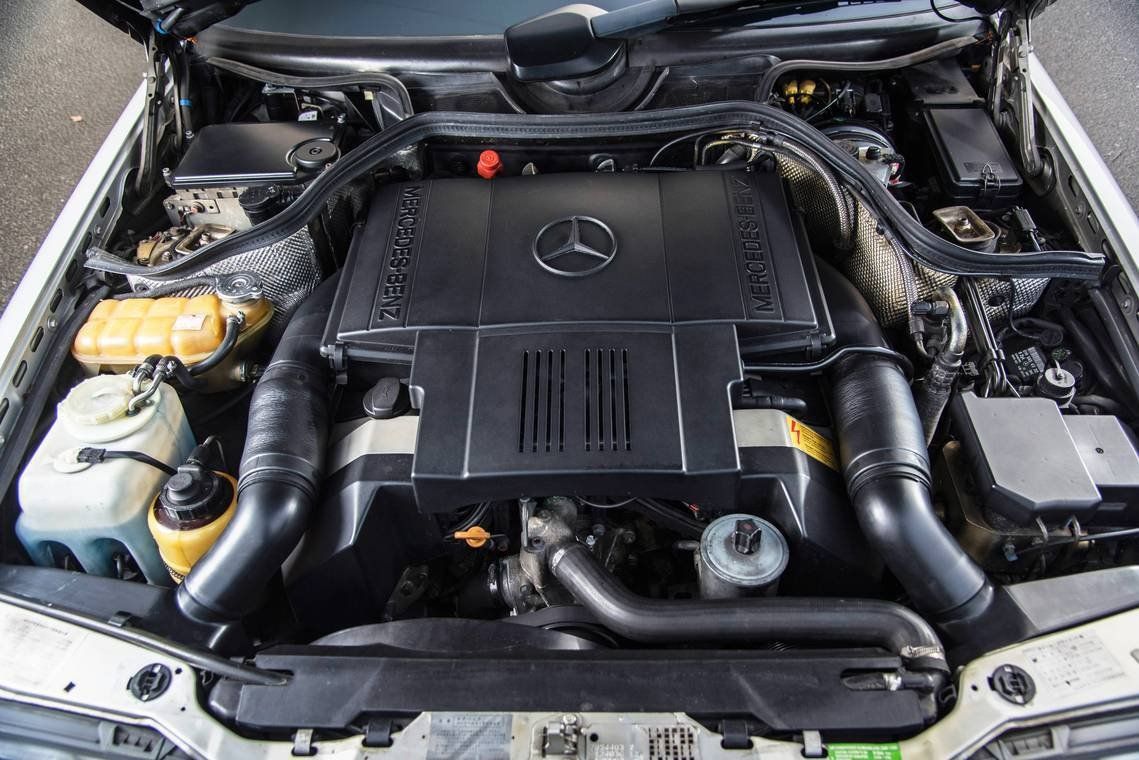 As you may know, the W124-series 500E is powered by a 326-hp 5.0-liter naturally aspirated V8 engine shared with the 500SL that allows it to go from 0 to 60 mph (0-96 km/h) in 5 seconds and reach a top speed of 162 mph (260 km/h). This stunning sports sedan comes with a comprehensive history file, original book pack, and spare set of keys.
Story references: Silverstone Auctions
Undecided which one to place a bid for? Watch this comparison review courtesy of AutoWeekNL.
Do you know you can buy an Italian sports sedan with a Ferrari-tuned engine nowadays? It's called the Alfa Romeo Giulia Quadrifoglio and it's absolutely fantastic.