Say goodbye to the 2018 Dodge Challenger SRT Demon
The last unit built is likely to become the most expensive Demon ever
This might as well be the end of an era, as Dodge has built the last 2018 Challenger SRT Demon at the Brampton Assembly Plant in Ontario, Canada. The automaker limited production of its muscle car to 3,300 units (3,000 for the U.S. and 300 for Canada) and one model year, and apparently the market swallowed those pretty quickly.
What you see in the photos is not the final product, though. After rolling off the assembly line, the last 2018 Dodge Challenger SRT will go to an upfit center to get a hand-painted exclusive Viper Red exterior color, 18-inch aluminum wheels, 18-inch Demon drag radial tires, Demon vehicle badging, and a one-of-a-kind VIN instrument panel badging. Also included are a custom Demon car cover, the Demon Authentication Pack, and obviously the Demon Crate.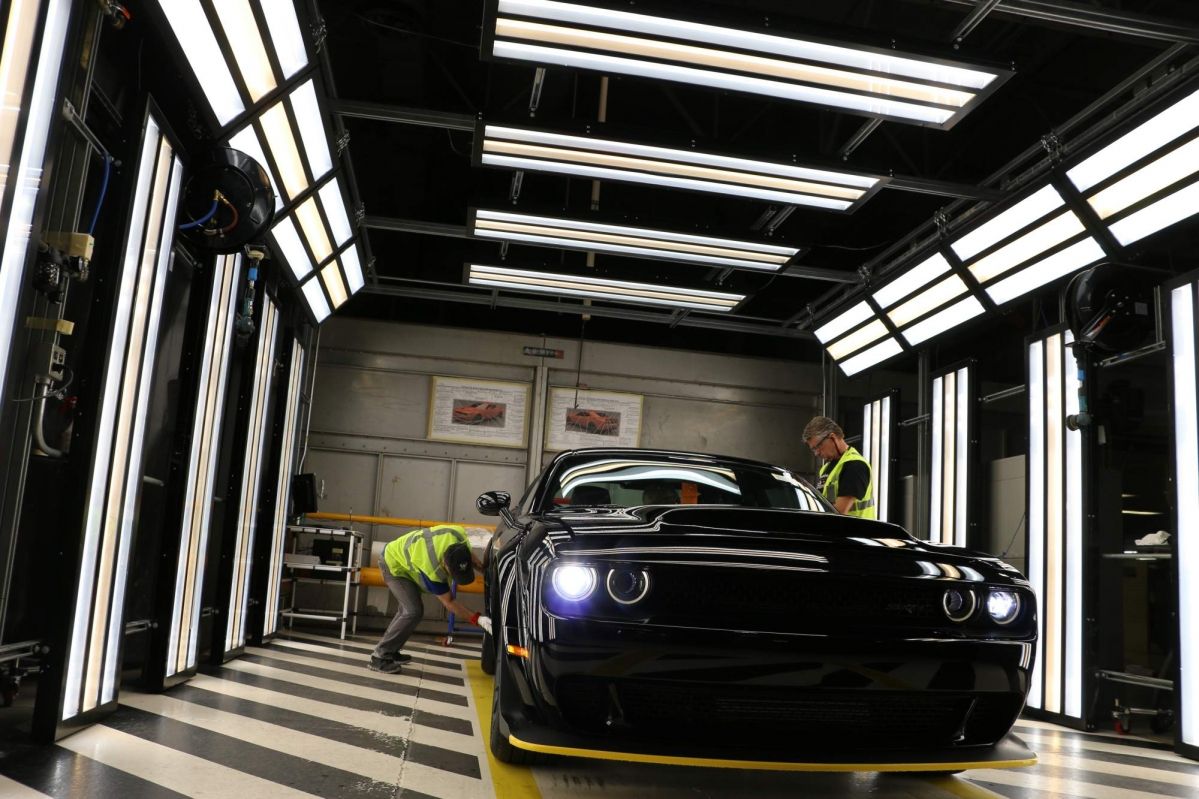 The last Challenger Demon will likely become the most expensive of the entire production run, as it will be sold Barrett-Jackson Northeast Auction (June 20-23) alongside the last 2017 Dodge Viper. The two historically significant cars will be auctioned as a pair in what Dodge calls "The Ultimate Last Chance" end-of-an-era offer. All proceeds from the sale will go the United Way.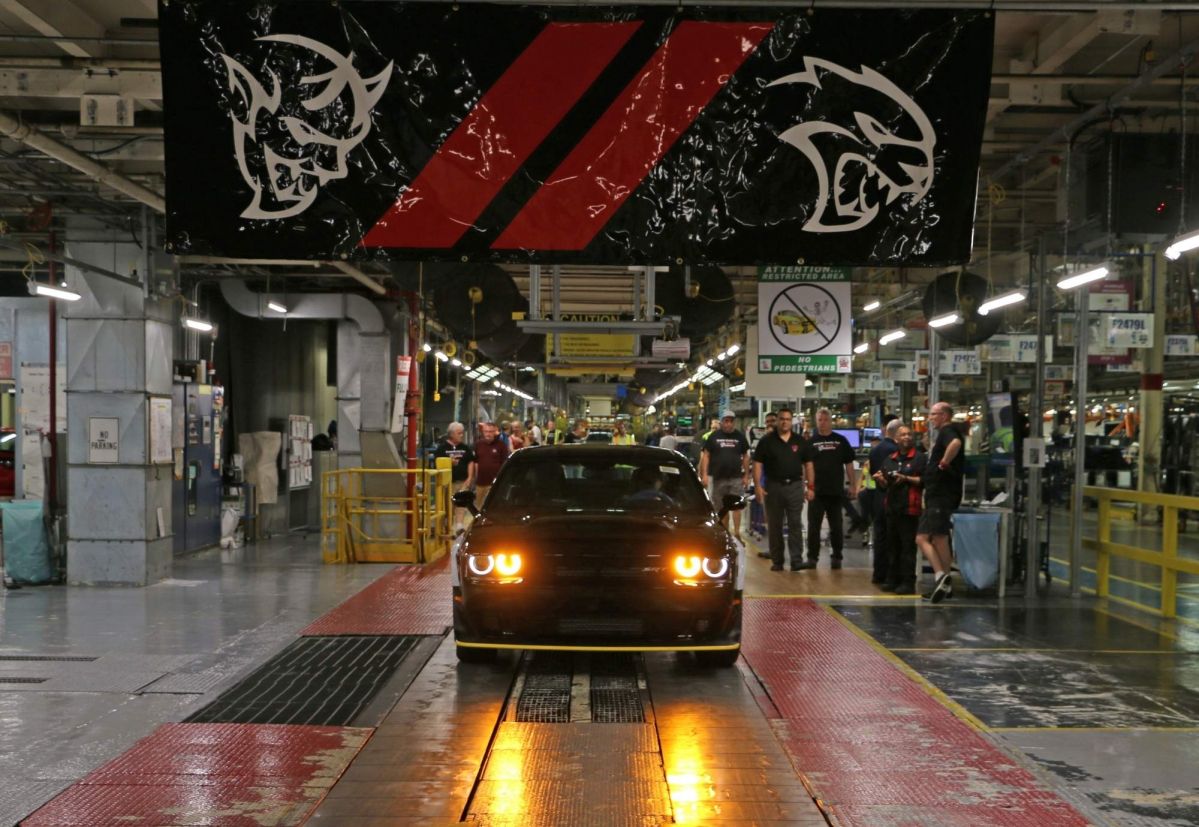 The lucky person getting both Dodges will take home a combined 1,485 horsepower: the 840-hp Challenger SRT Demon and the 645-hp Viper. Both will feature Viper Red exteriors and black interiors.
The 2018 Dodge Challenger SRT Demon has all it takes to make it to the brand's all-time hall of fame. It's not only the industry's first and only purpose-built, street-legal production drag car, but also the car packing the most powerful production V8 engine — alongside more than 20 industry-first, drag-performance features.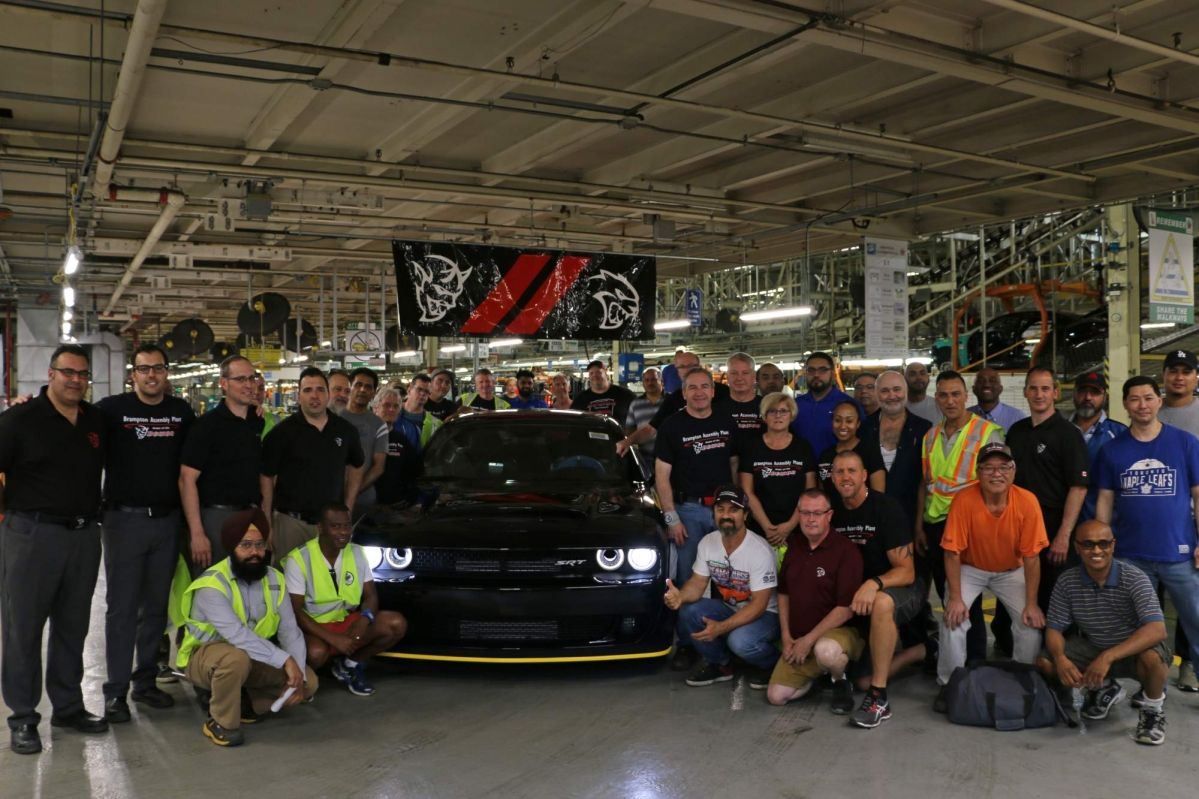 As for the 2017 Dodge Viper, it needs no presentation: the V10 engine, lightweight carbon fiber body, iconic side exhausts, and massive 14-inch wide rear tires make it America's most iconic supercar. The Viper going to auction features a VIN ending in 731948 and includes exterior carbon fiber accents, black Alcantara leather seats, as well as an exclusive VIN instrument panel badge and authentication kit.
WATCH MORE: Daredevil reaches 203 mph in 2018 Dodge Challenger SRT Demon